All of Broomtown was abuzz because boy-broom and girl-broom were going to get married.
Everyone felt certain that the bride-broom and the groom-broom would make a lovely couple.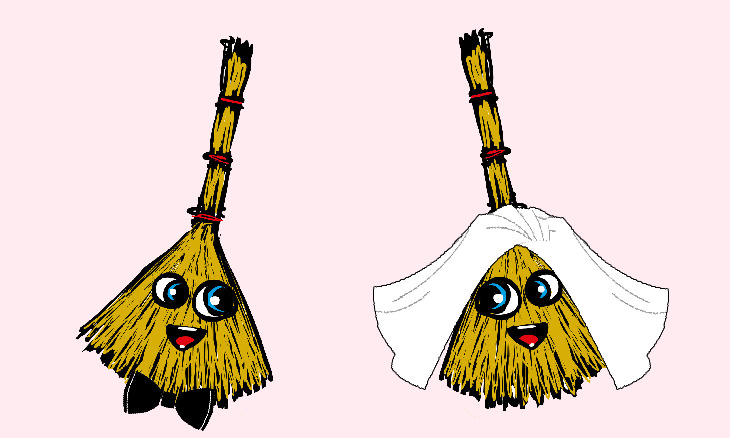 The night before the wedding, however, bride-broom told groom-broom that she was going to have a little whisk-broom.
"But, how can that be?" wailed groom-broom, "We haven't even swept together yet!"
Images by Deposit Photos.