Usually, wedding pictures show the glamorous, carefully curated side of a wedding. And while that special day is certainly filled with emotional and beautiful moments, life happens, and every wedding has at least a few unexpected, strange and funny incidents. And sometimes, these unplanned moments get caught on camera. In the photo collection below, we gathered a few hilarious or just plain odd faux-pas wedding scenes that are sure to make you crack a smile.
1. Someone isn't taking this whole wedding thing too seriously...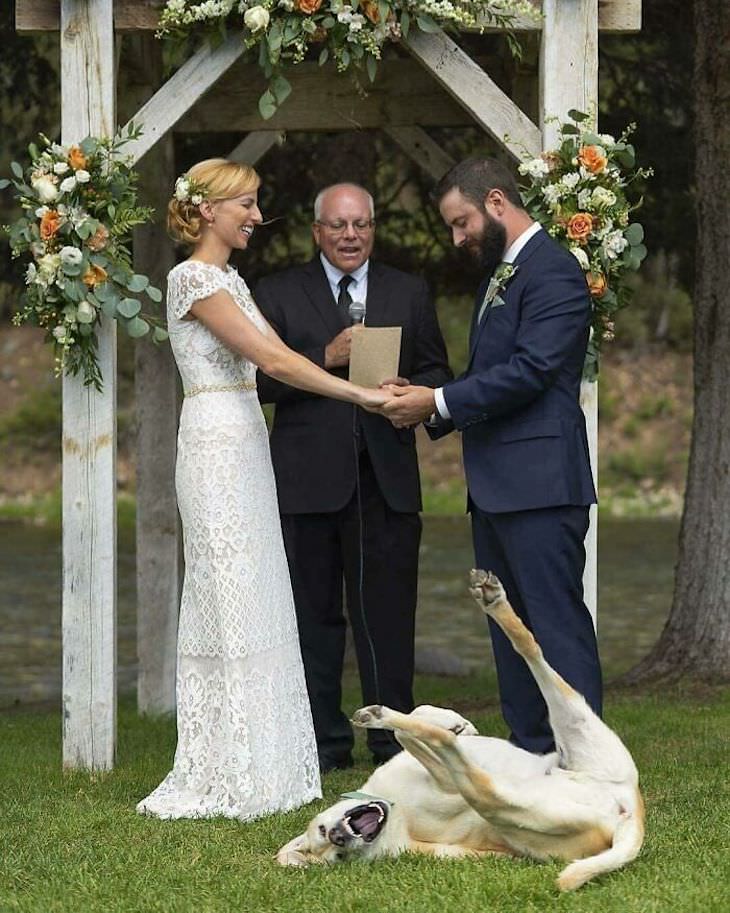 2. Have you ever seen a wedding flower man?
3. This black kitty is a wedding crasher. She is known to wander around the church, and she just decided to lay down on the bride's dress during the ceremony.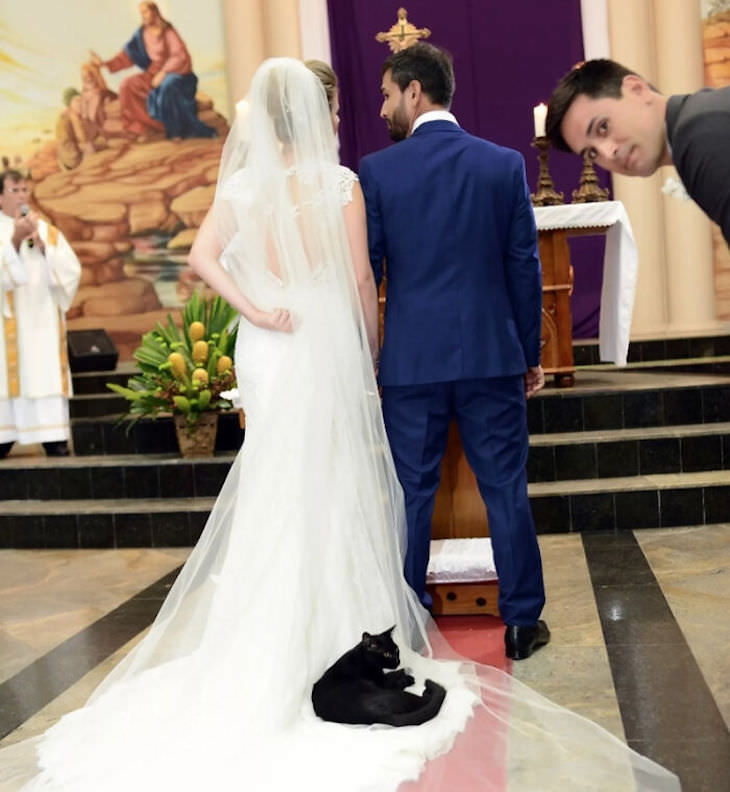 4. "A pig running through my grandma's wedding photo in 1927."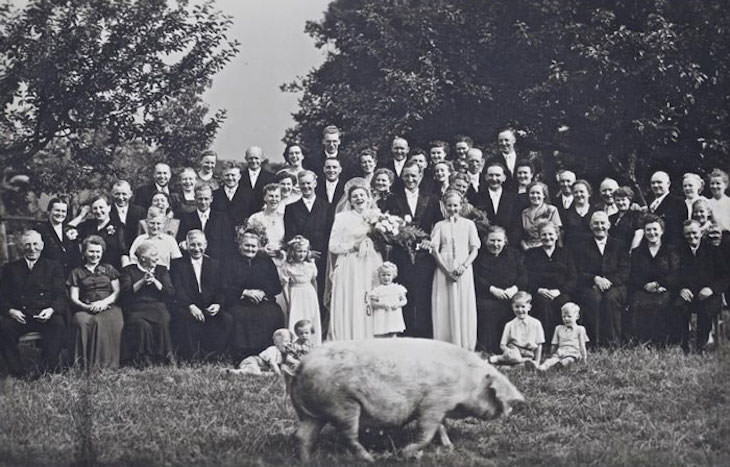 5. "Whispering that I ripped my pants at our wedding."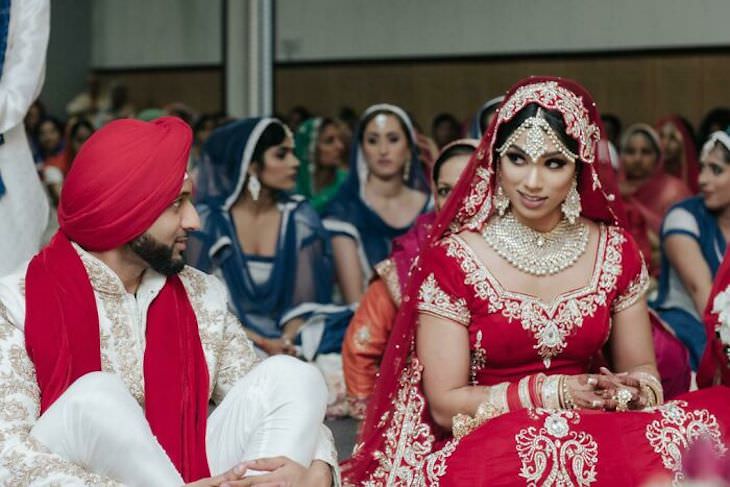 7. This is how you dress for a Zoom wedding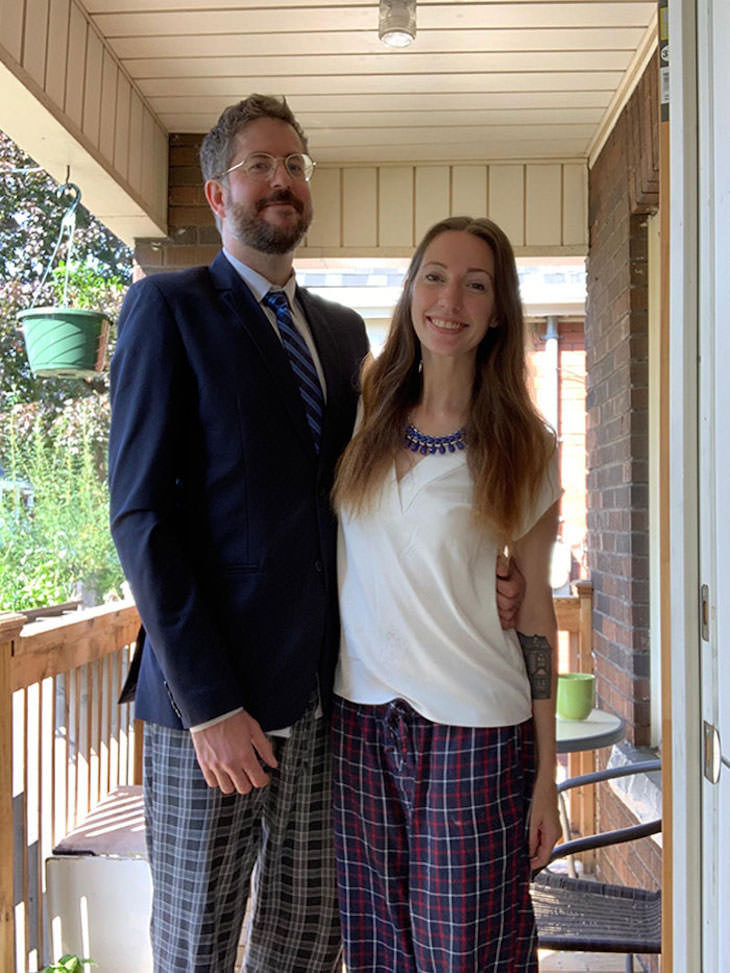 8. One of the best wedding photos ever captured.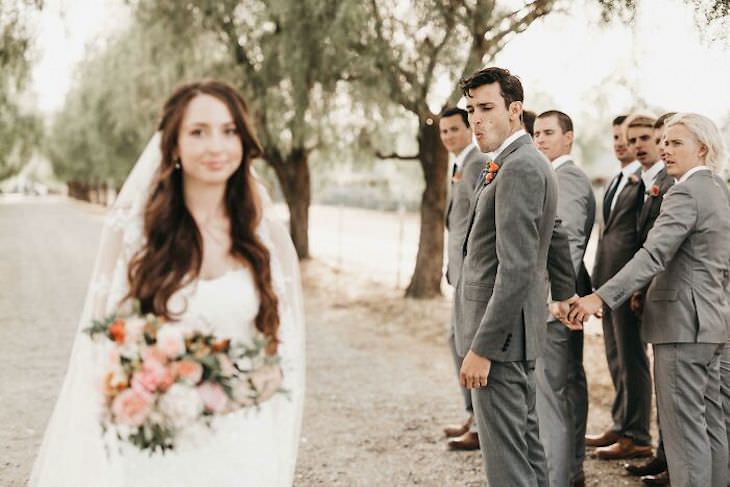 9. This swan is not happy about not being invited to the wedding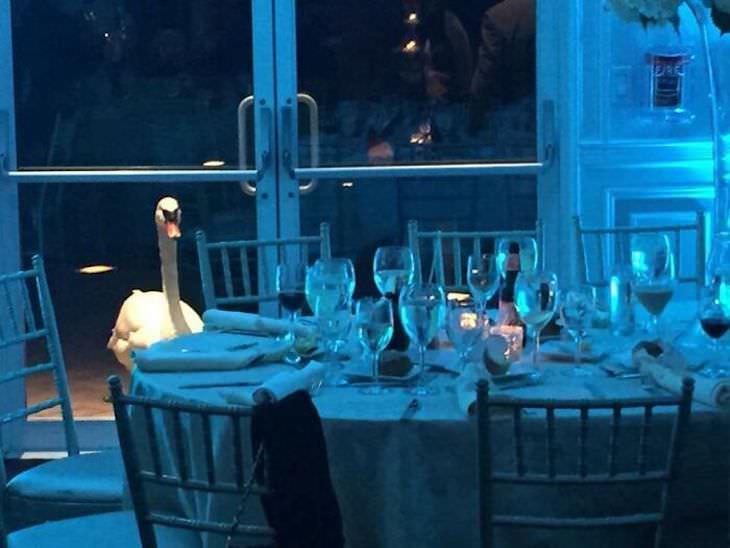 10. "We got married at the Zoo, and this bear had an interesting reaction..."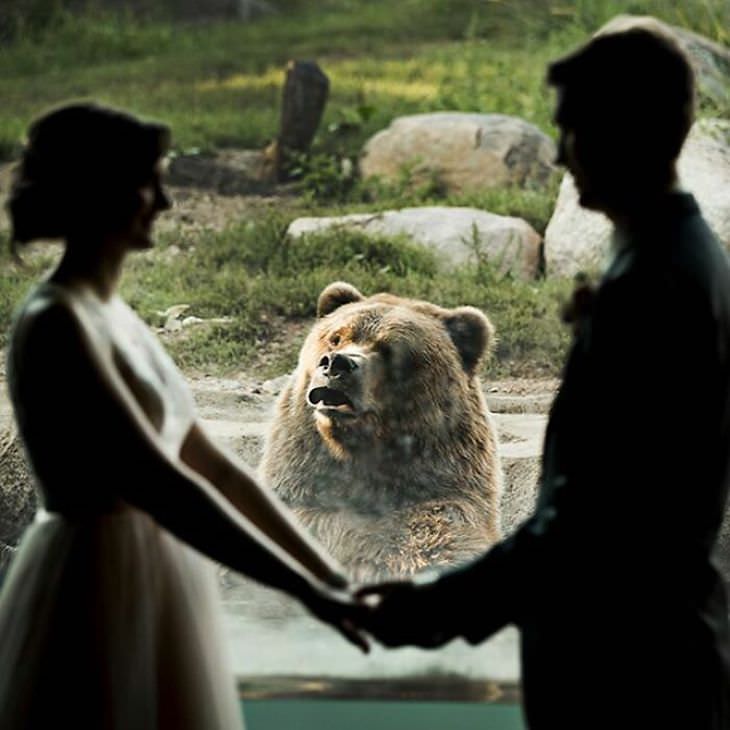 11. This bride wanted to take wedding pictures at her favorite pub, but when she got there, she ran into another bride.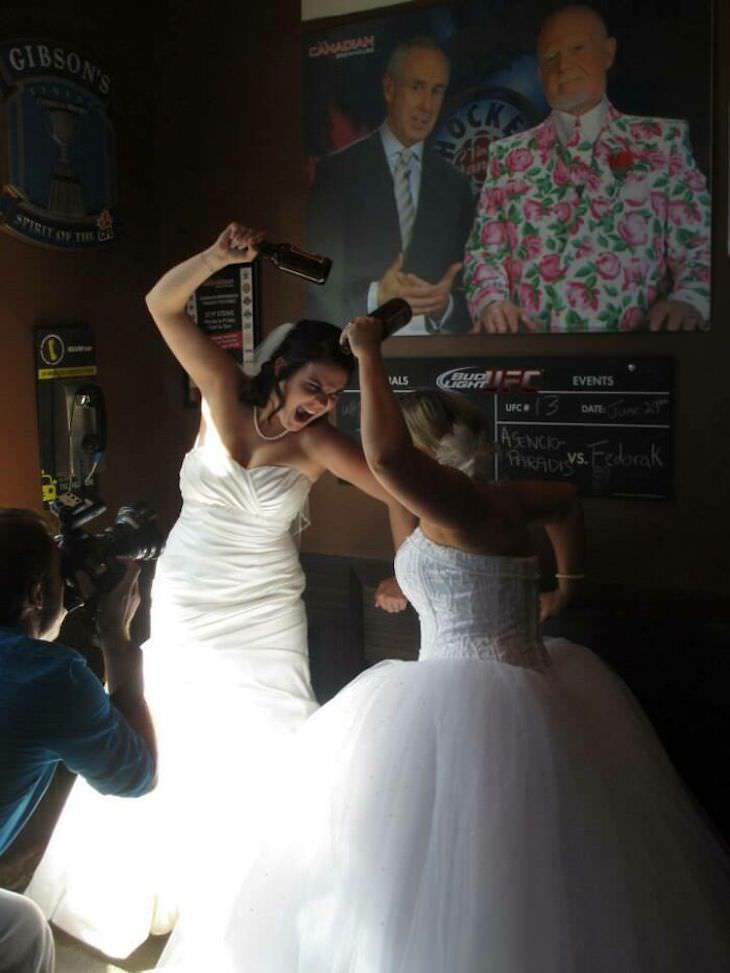 12. This is what happens when your wedding outfit gets lost during the flight...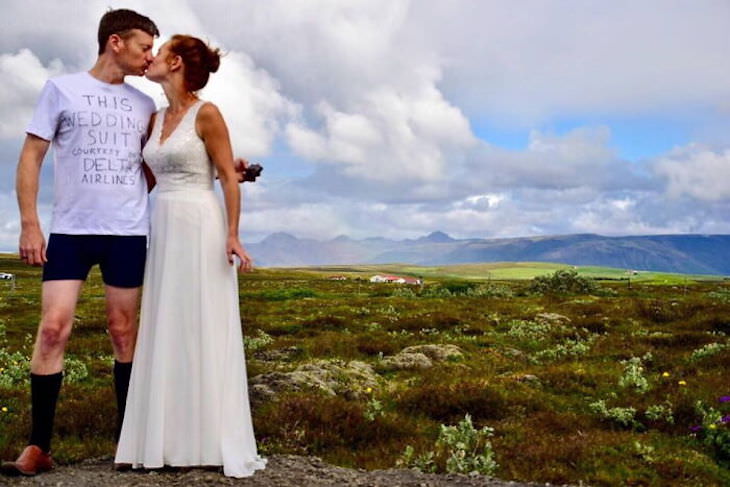 13. A wedding is the most special and tiring day of one's life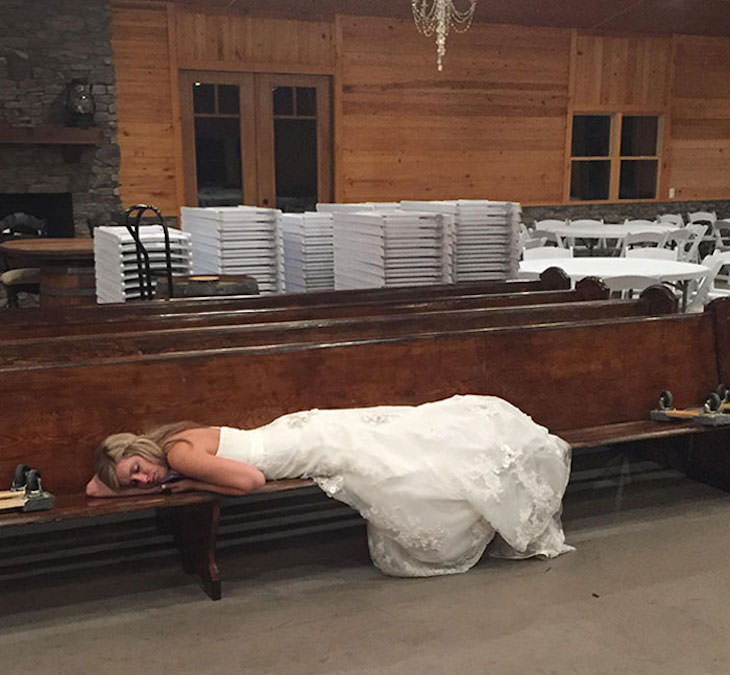 14. A British couple jokingly invited Queen Elizabeth to their 2012 wedding, and she actually showed up!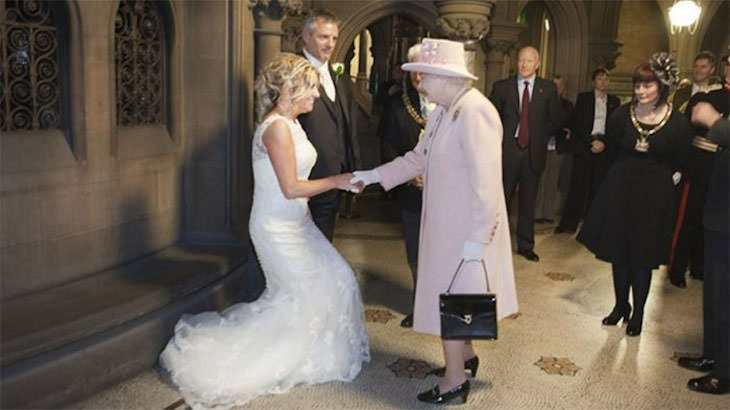 15. "My friend had a medieval-themed wedding, and her grandpa showed up like this."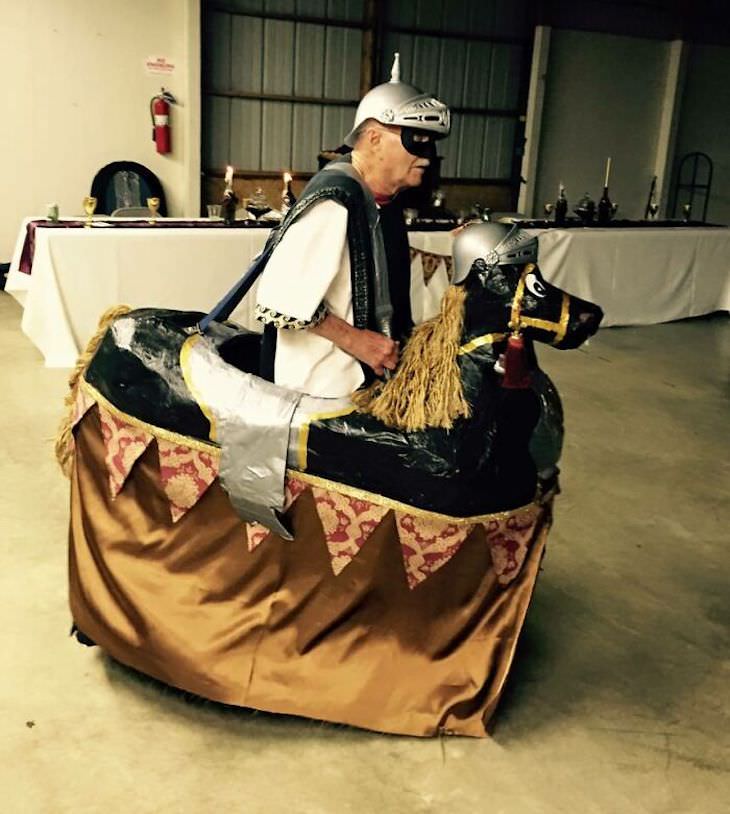 16. This 6-year-old was the DJ at his mom's wedding, and we think this photo sums up what an awesome night he had.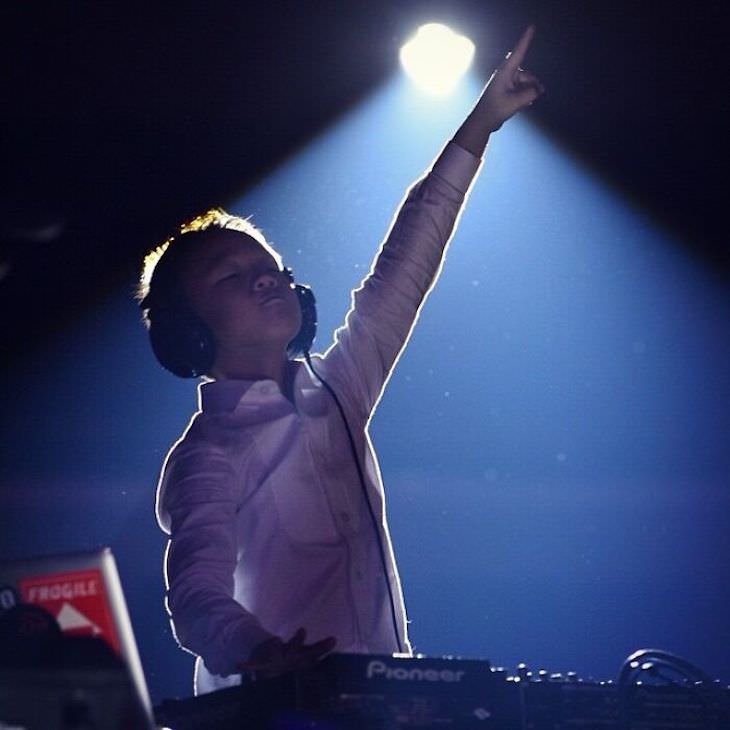 17. The photographer caught these two dads trying to hide from having to take more wedding pictures...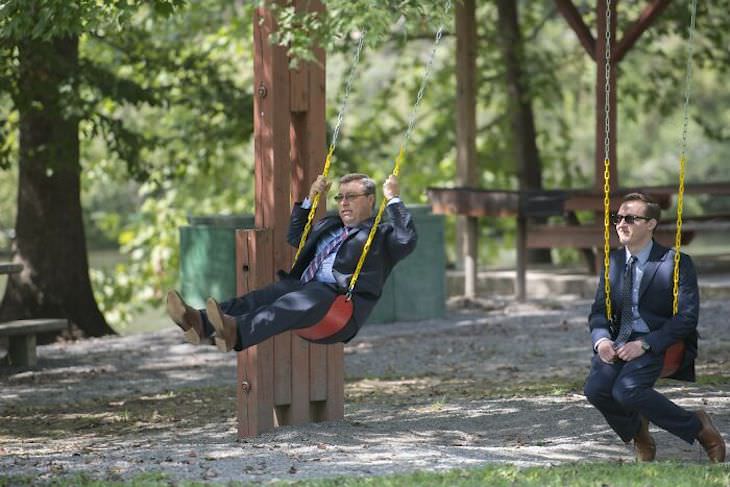 18. This couple had an unexpected visitor at their wedding ceremony held in a South African nature preserve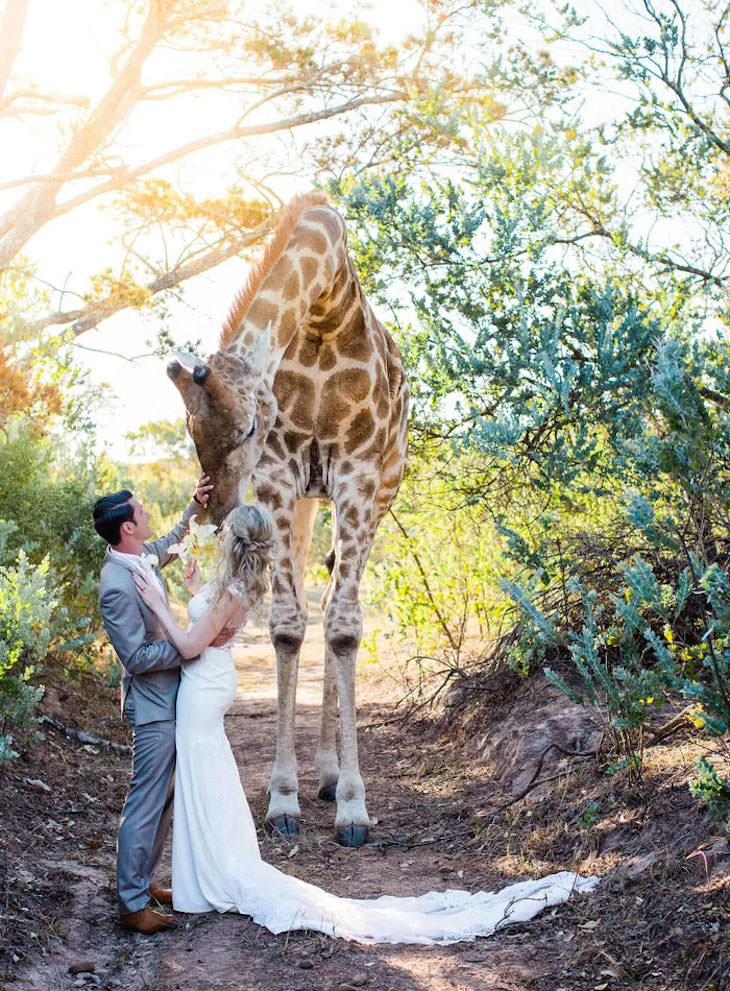 19. "Our wedding's beer burros wanted to be part of the picture."