A doormat is an item we don't tend to put much thought into. After all, it serves a very specific purpose - provides a surface so people can clean their soles and prevent dirt from entering your home. But some people will not miss any opportunity to express themselves and add a bit of humor and whimsicalness to everyday life. Yes, it can be done even though your choice of a doormat.
A creative and funny doormat could put a smile on your guests' faces or make their jaw drop. Occasionally it has the power to do both. In the photos below, we have put together a collection of the most ingenious, hilarious, and unusual doormats people have posted online. 'Welcome' is certainly not the only thing a doormat can say...
1. The doormat wasn't lying...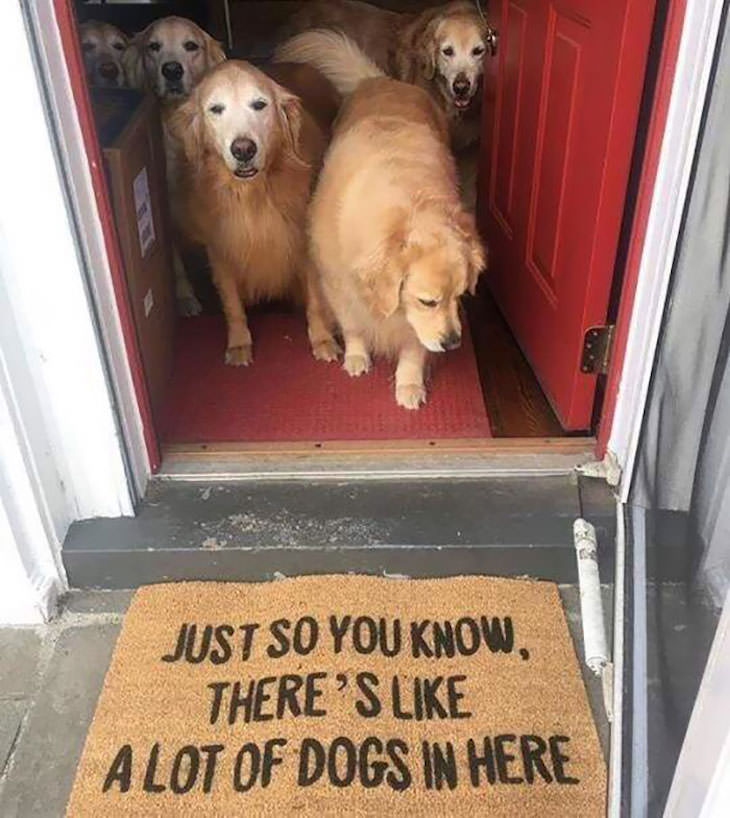 2. No need for the unnecessary commotion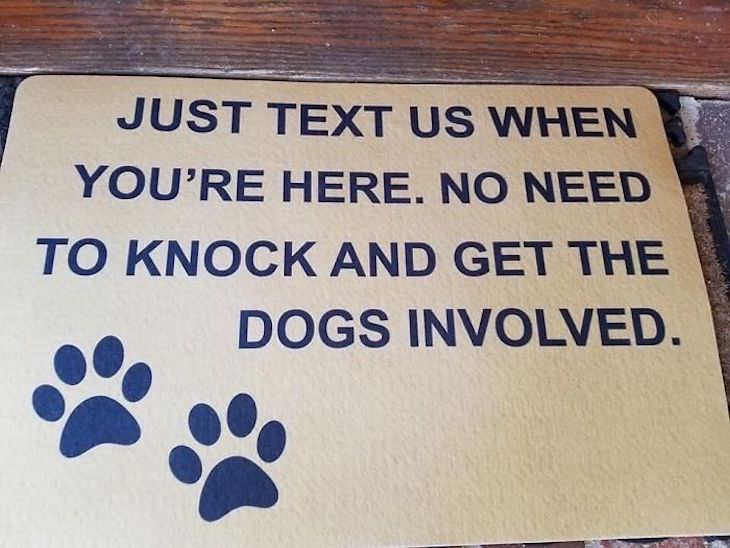 3. Charlie loves the new doormat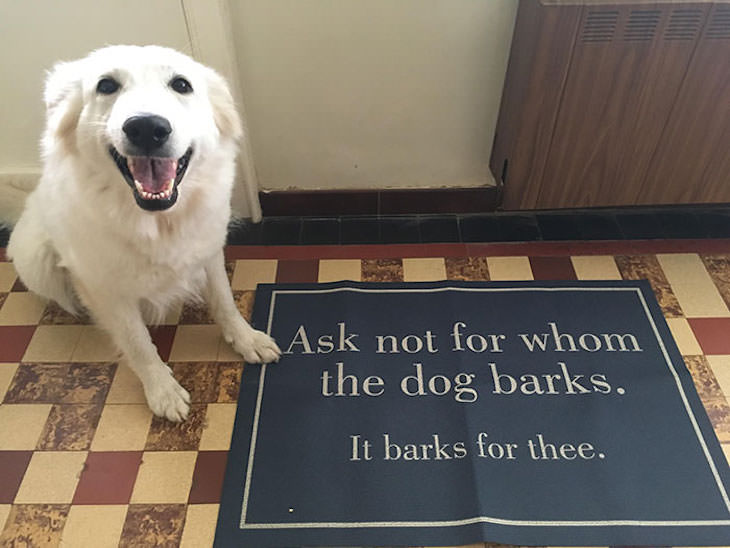 4. Nailed it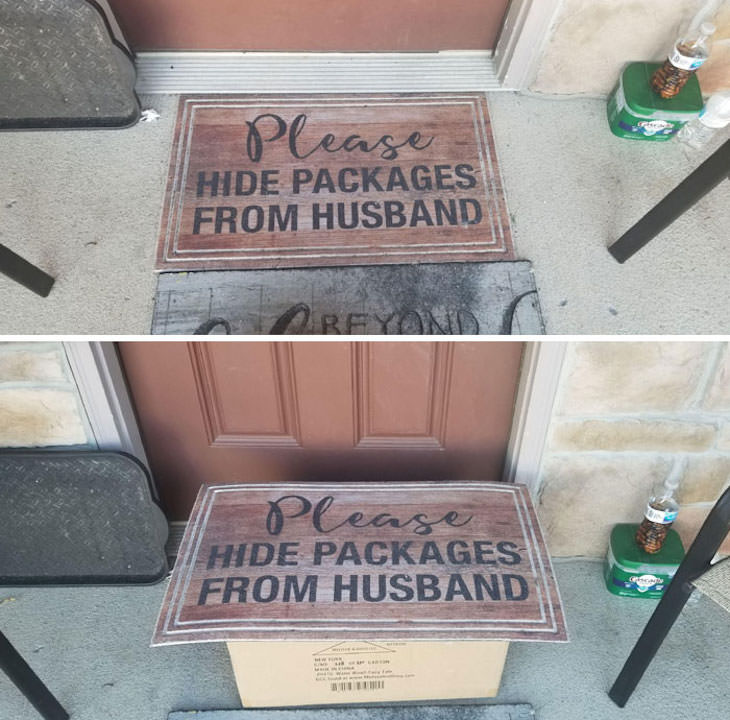 5. This doormat measures the angle of the open door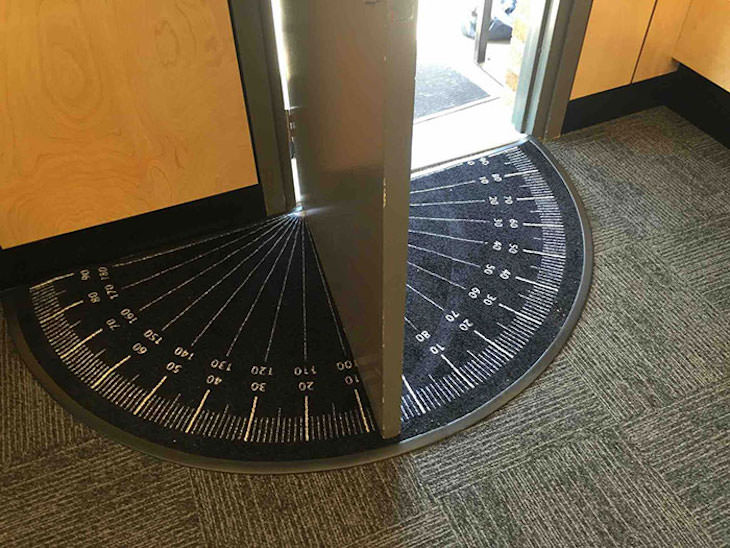 6. I see what you did there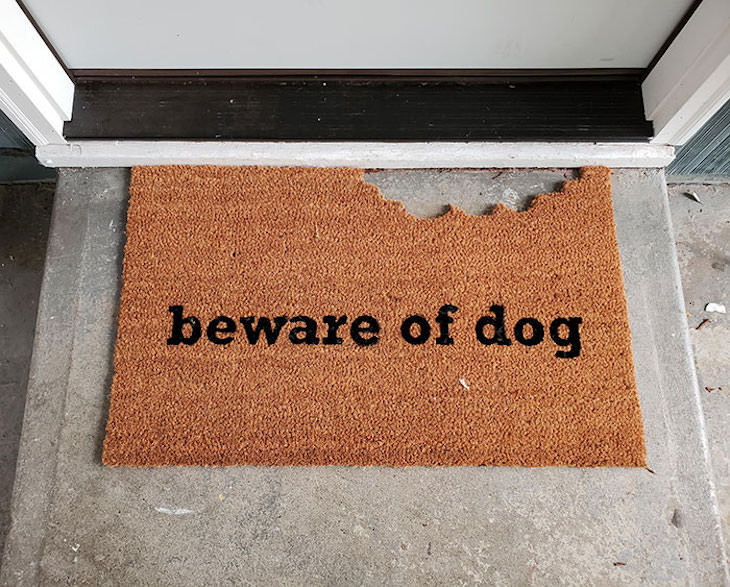 7. The doormat everyone needs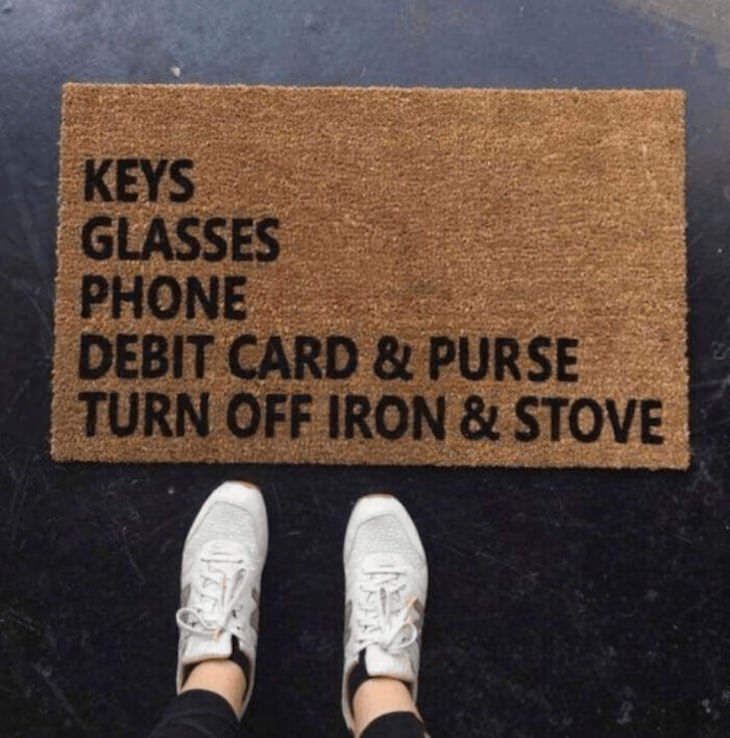 8. Very informative doormat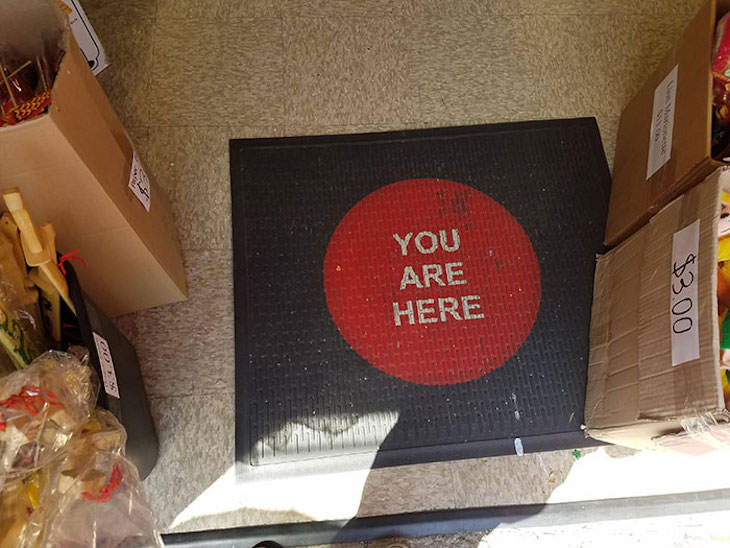 9. Sausage dog doormat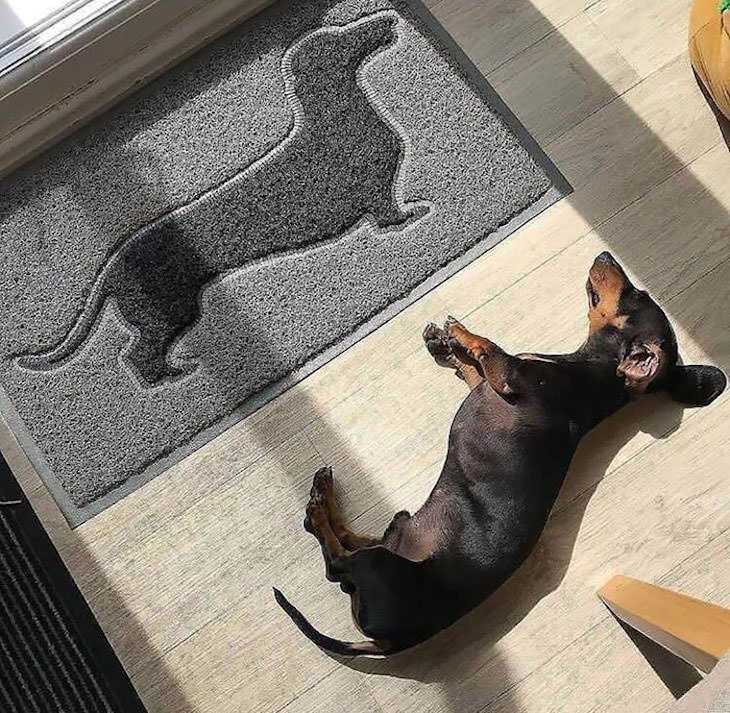 10. Sometimes honesty is the best policy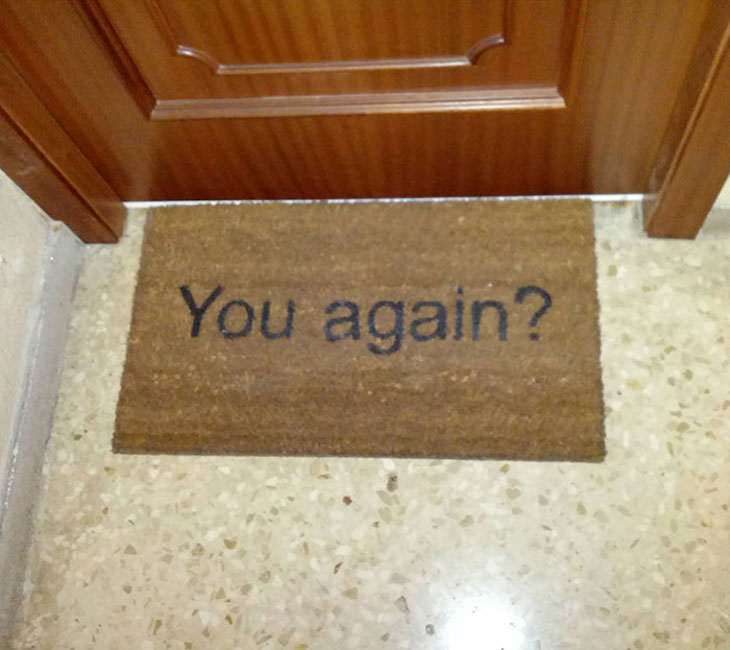 11.
This doormat says "Welcome" in binary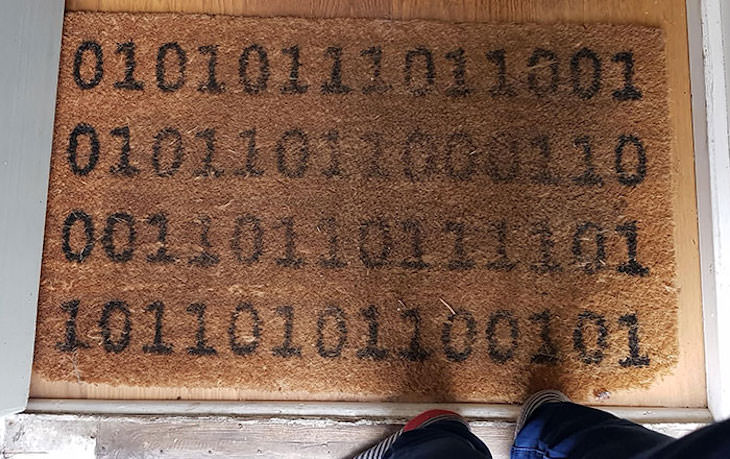 12. The doormat is exactly the touch this entrance needed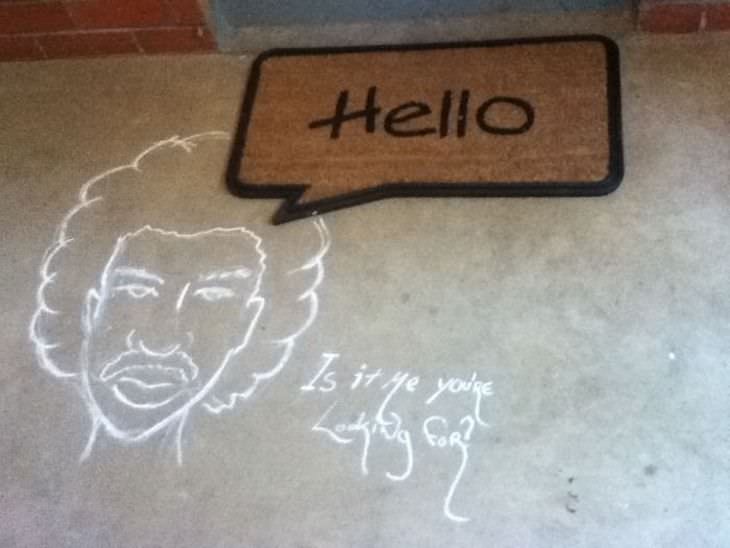 13. Meet Mat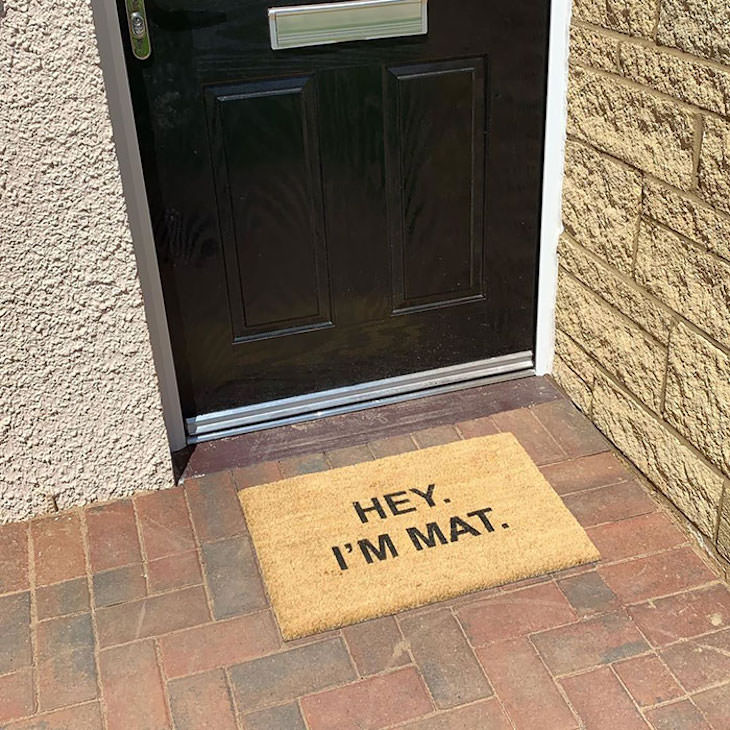 14. Welcome in sign language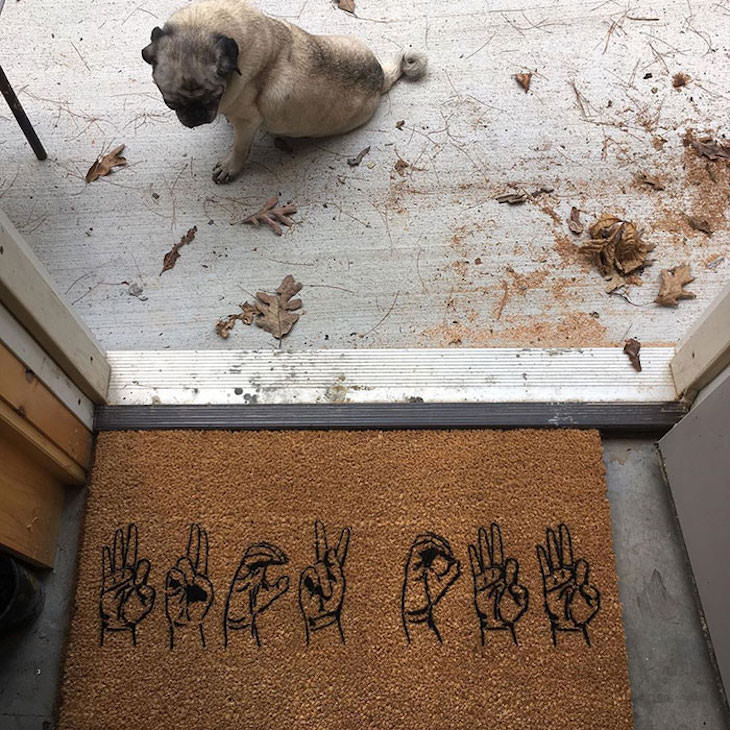 15. Someone had to tell it like it is