One thing we like about kids is their fearlessness. Sometimes their courageous lack of fear can drive us mad (like when they test our boundaries), but at other times it can even be inspirational or crack a feat of laughter.
Below we gathered 20 cheeky kiddos that aren't afraid of an F on their exam. All these funny test answers were written by children who just couldn't be bothered.
Survival mode activated
We like the teacher's approval
Oh, the innocence
Got 'em right where it hurts
Setting an example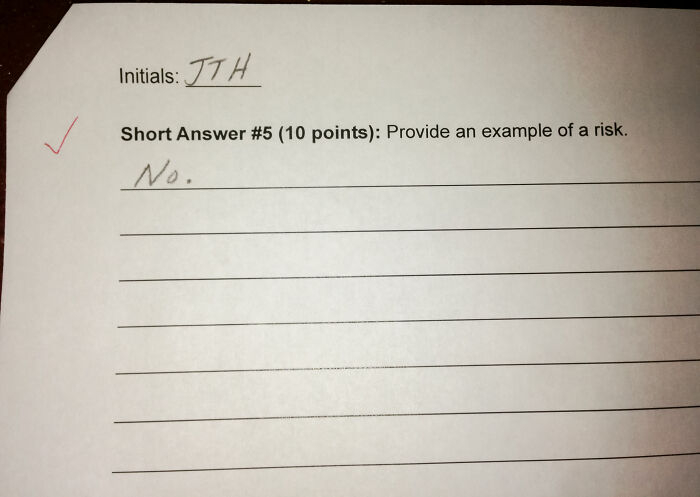 Answer fully motivated
Unintentionally philosophical
Not a single wrong answer here
A little pun here and there doesn't hurt, right?
Well, technically... they're not wrong either!
The sass never ceases to amaze
Honesty is the best policy
Speaking the truth, that's all!
Clever yet cheeky
Extreme escapism
How do they get so cynical?
I wonder where they got the inspiration for these?
Problem-solving takes this much creativity
Nice to make your acquaintance, Hot Dog
The wise one is here