Some hotel rooms are grand and luxurious and some are basic, just there to provide us with accommodation for the night. Sometimes, especially when you're on vacation and want to relax, our expectations from hotels and Airbnbs aren't met. Maybe the carpet print makes the room look like a bloody crime scene or the bathroom ceiling is way too low. To say that the hotel rooms below are less than inviting would be an understatement. These terrible hotel rooms were all shared online by baffled guests, and some of them are so bad it's actually funny. Check out 18 of the worst hotels and Airbnbs out there.
1. It's the thought that counts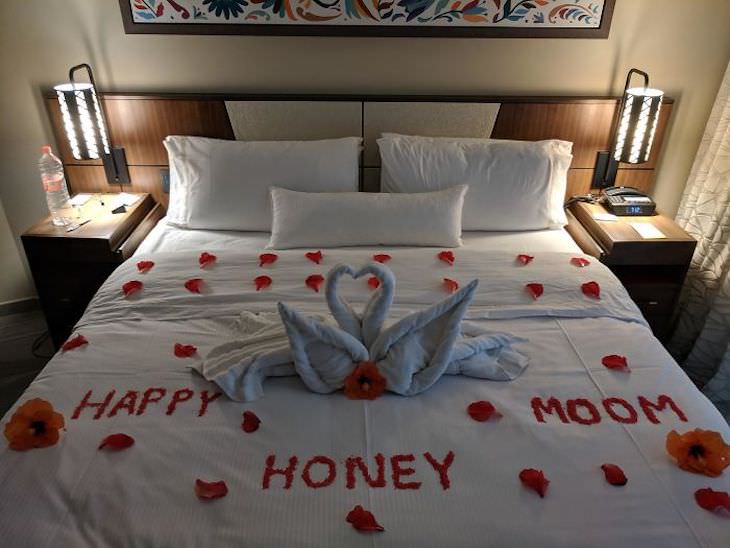 Image Source: Reddit
2. The room was advertised to have an ocean view. Can't complain.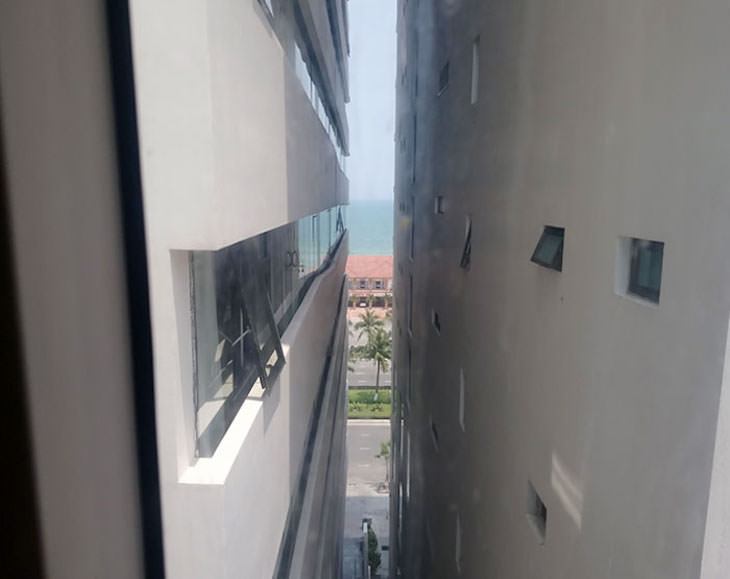 3. Well, it is technically a 'pool area'...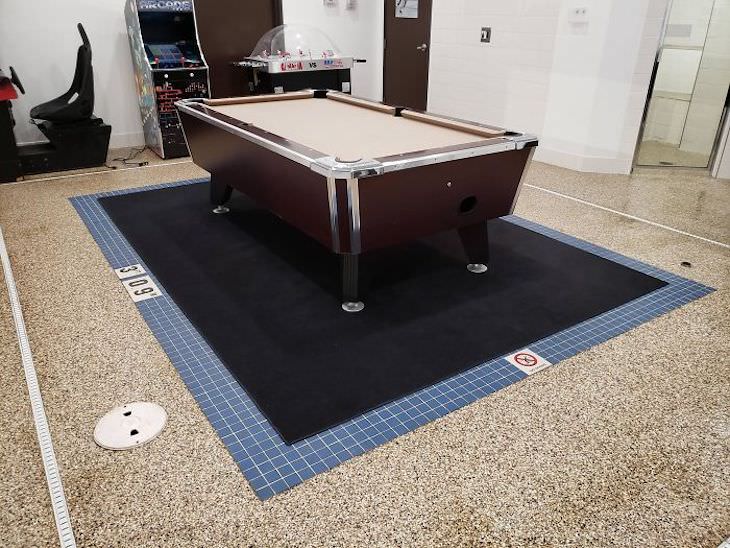 4. "The cleaner at the hotel in Egypt made this towel-monkey, and dressed it in my used boxers."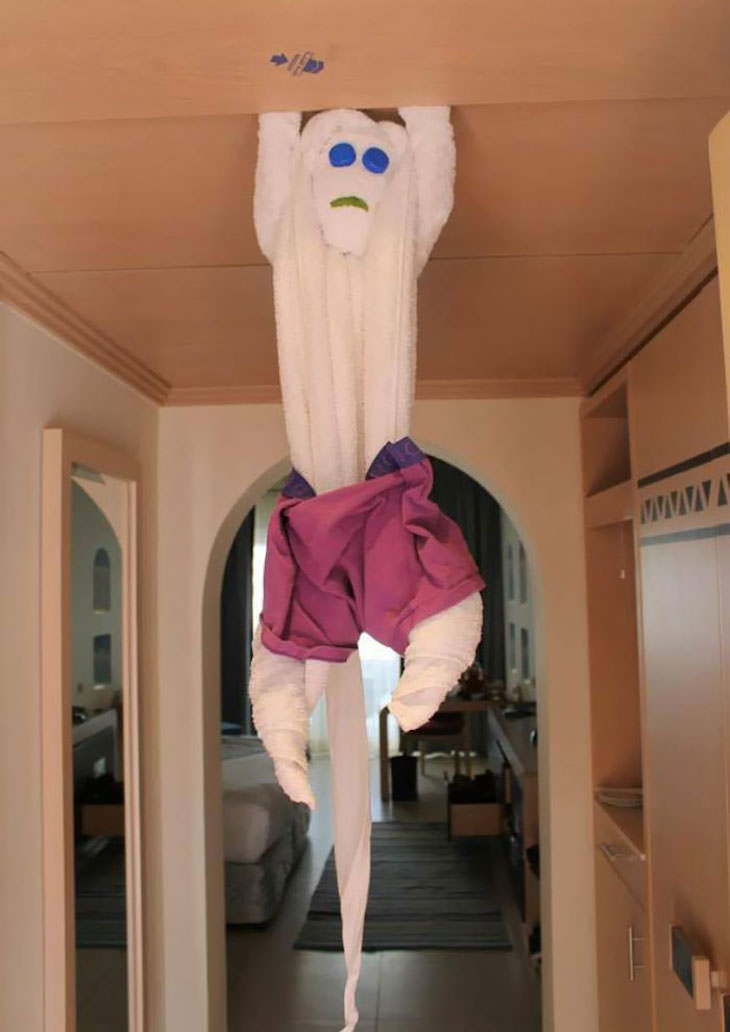 5. Flat carpet in a hotel in Cologne, Germany imitating a curvy surface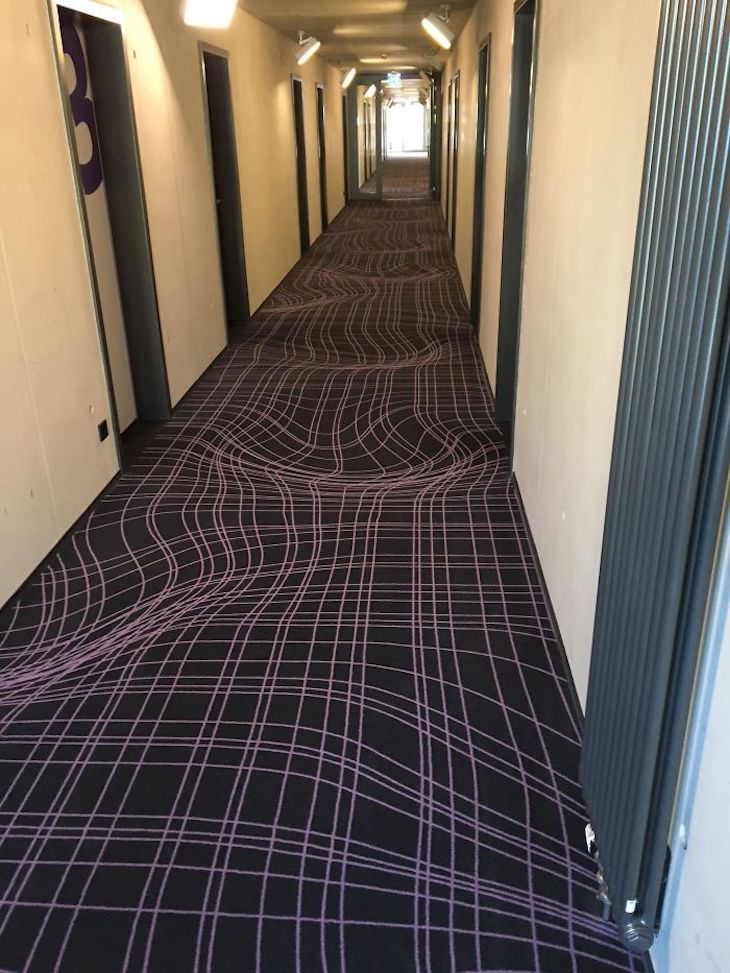 6. These stairs are a bit daunting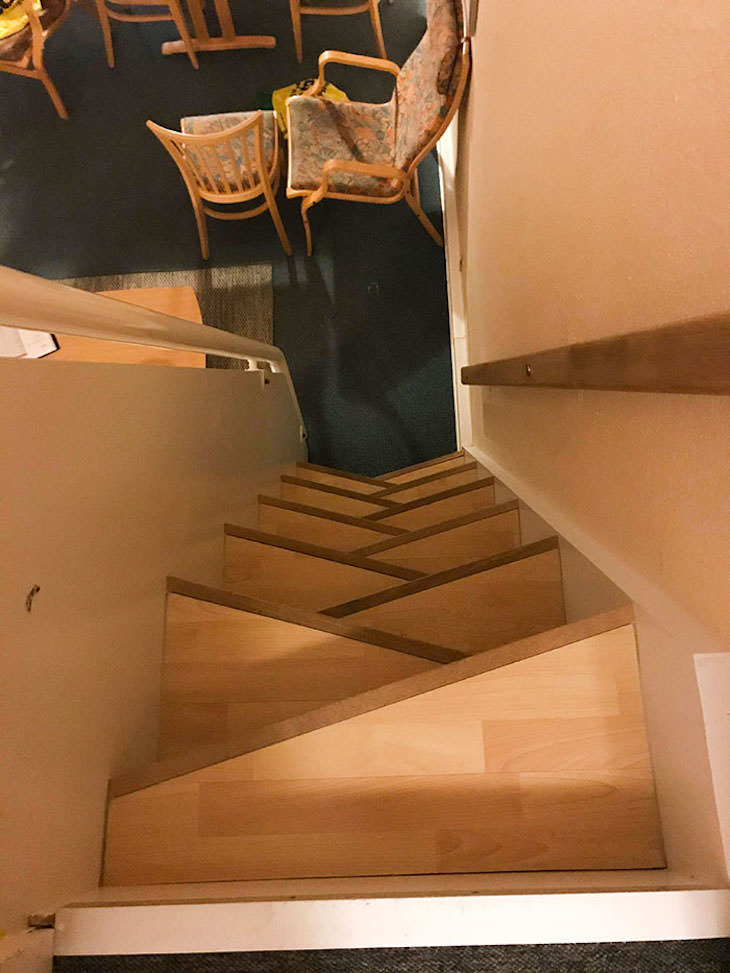 7. The pool in a hotel in Birmingham, Alabama. Yes, those are broken toilets.
8. "
Apparently our hotel took our request for a mini-fridge very literally. Banana for scale."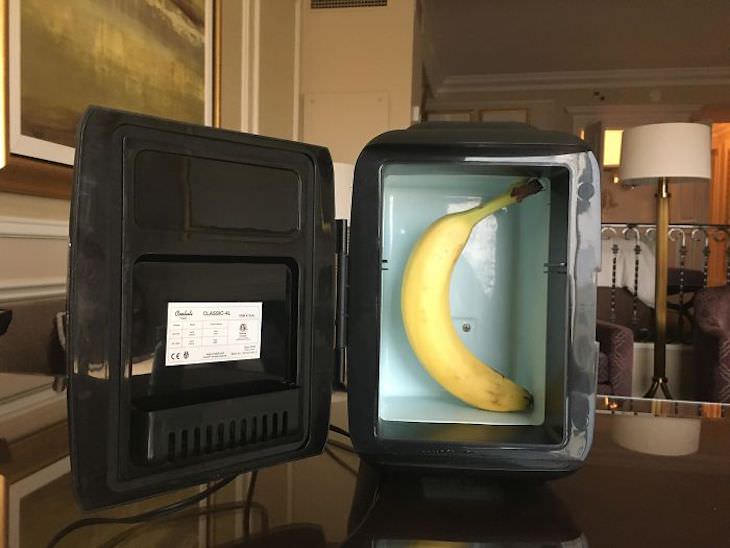 9. This hotel bathroom "tile" wall is actually just numerous pictures of denim-clad bottoms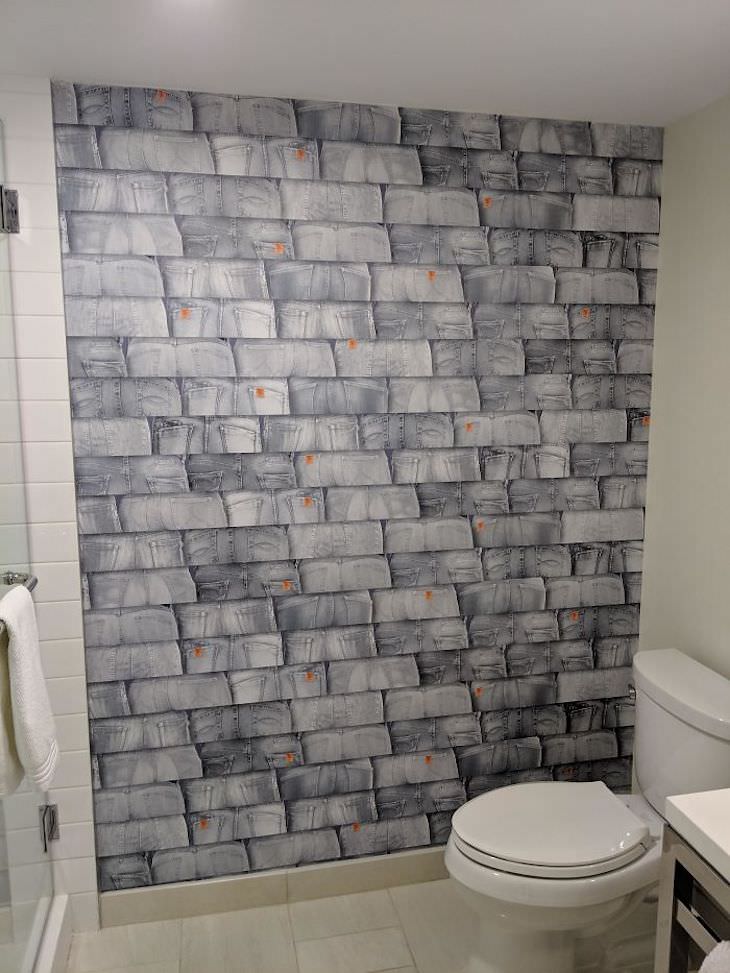 10. A creative carpet pattern or a crime scene?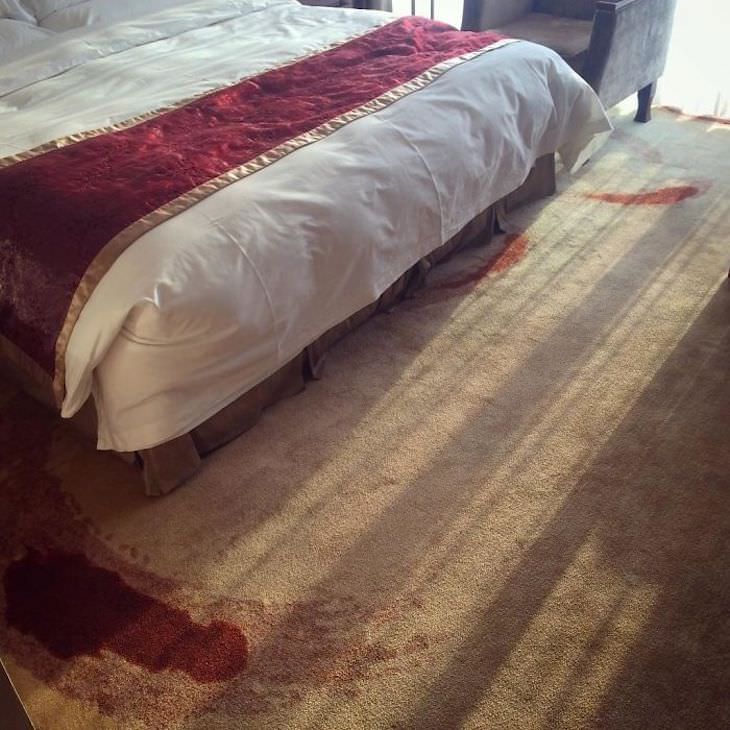 11. Who wants to jump into the pool?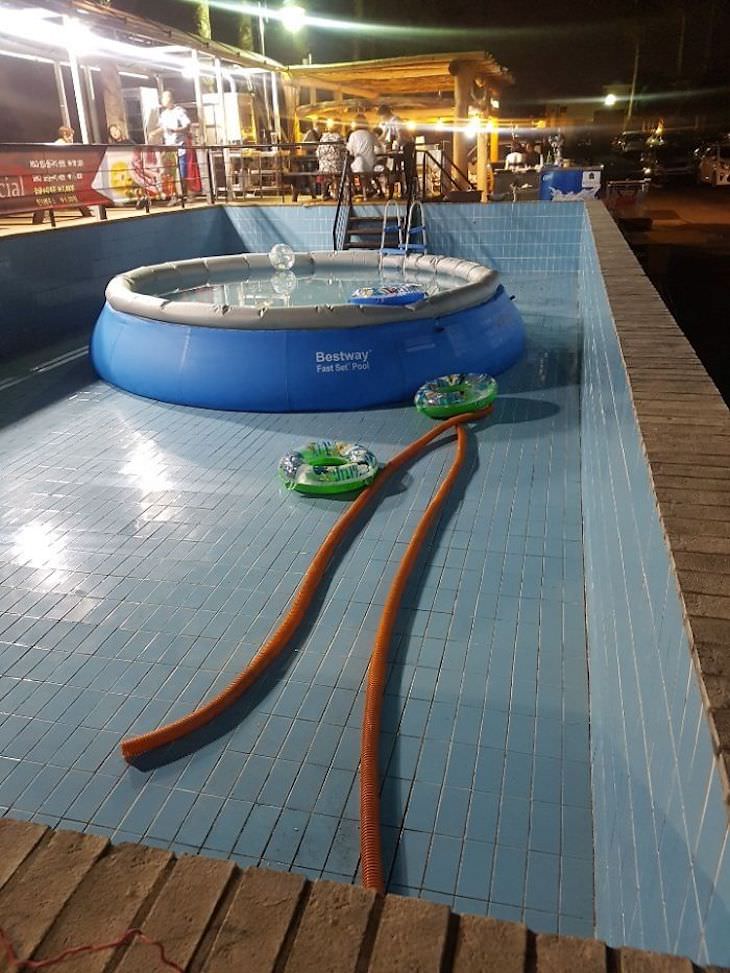 12.
Hair dryer and shower combo in a Cairo hotel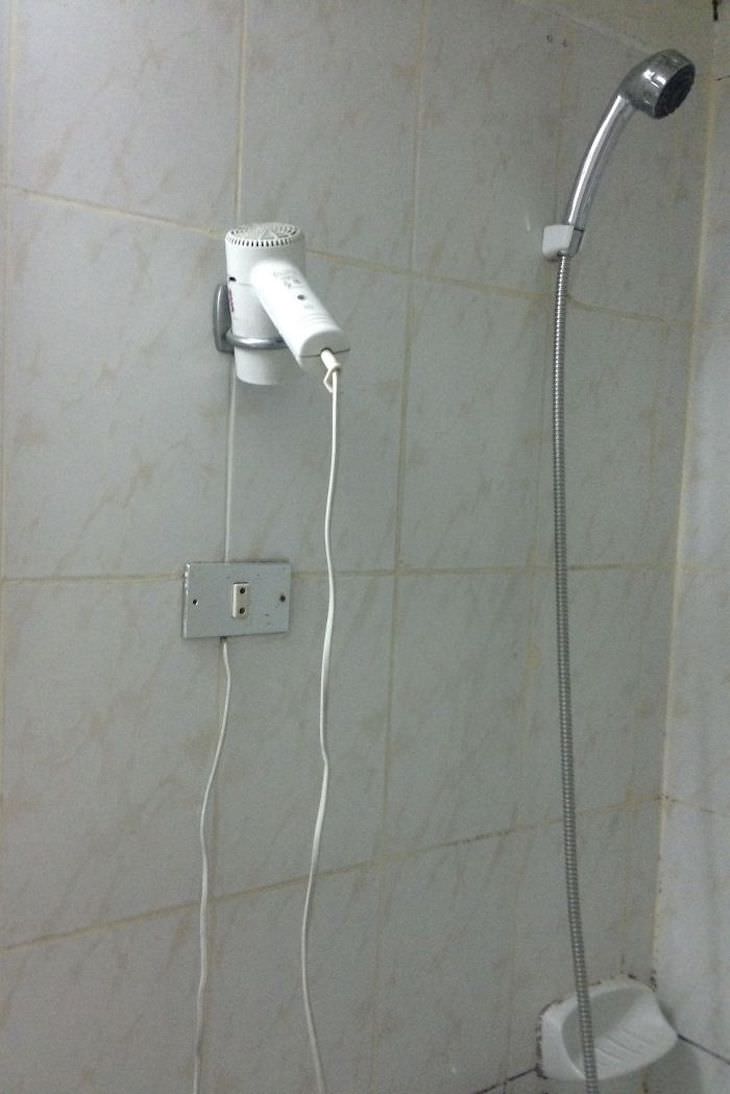 13. This guest paid extra for a room with a bigger TV screen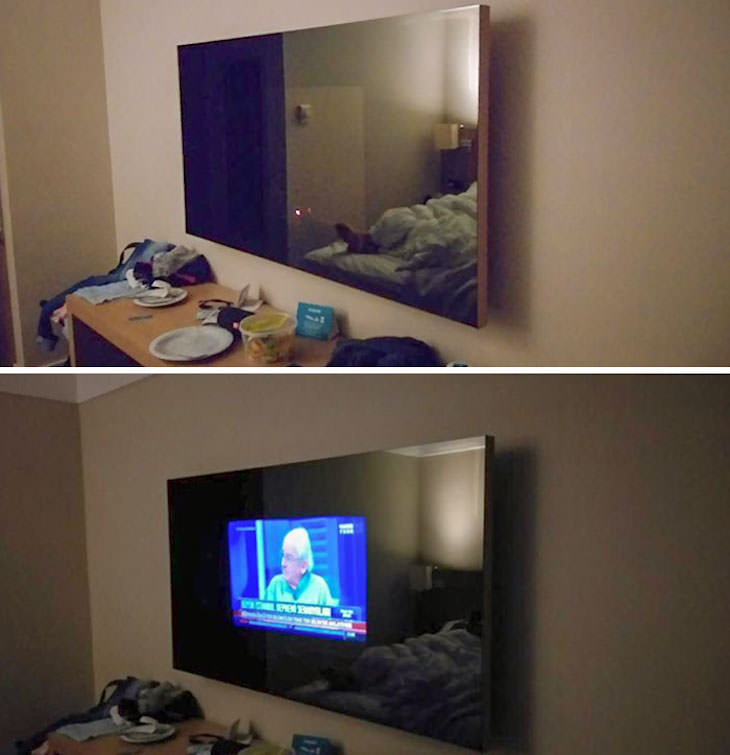 14. An extra "cozy" bathroom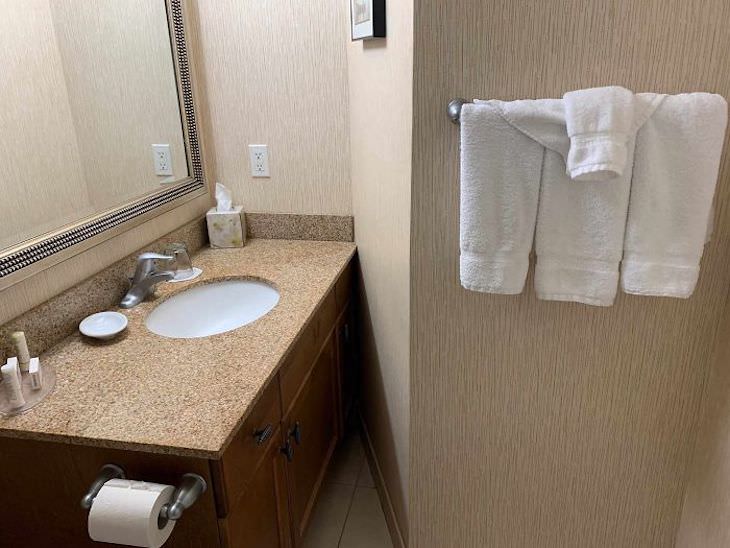 15. The Airbnb ad said the flat has a balcony...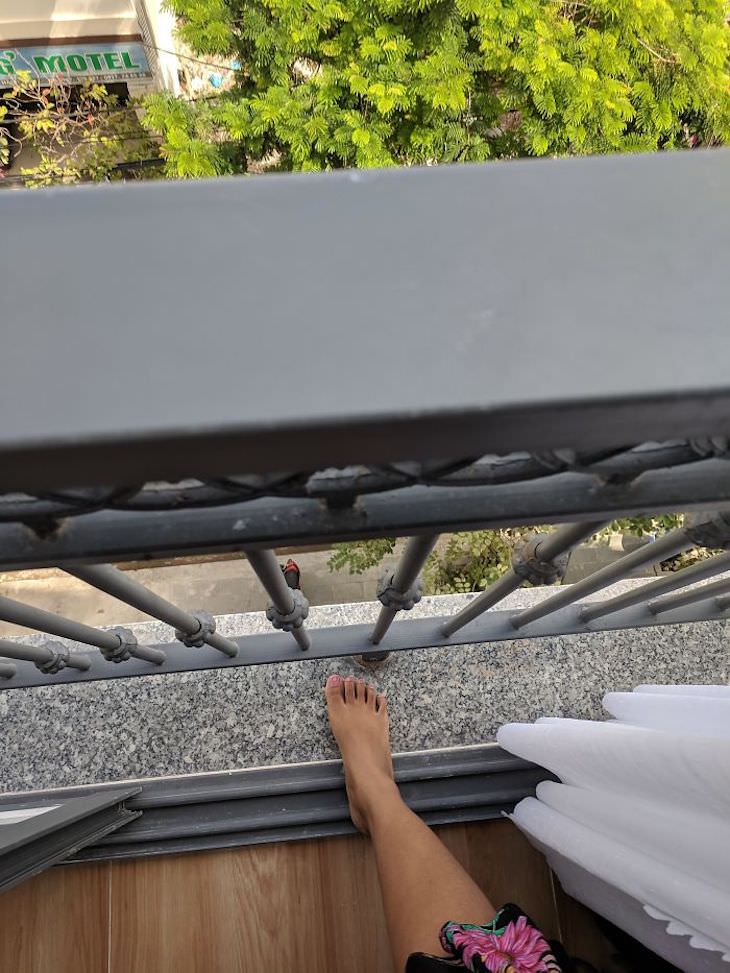 16. The carpet pattern was printed with the mouse cursor on it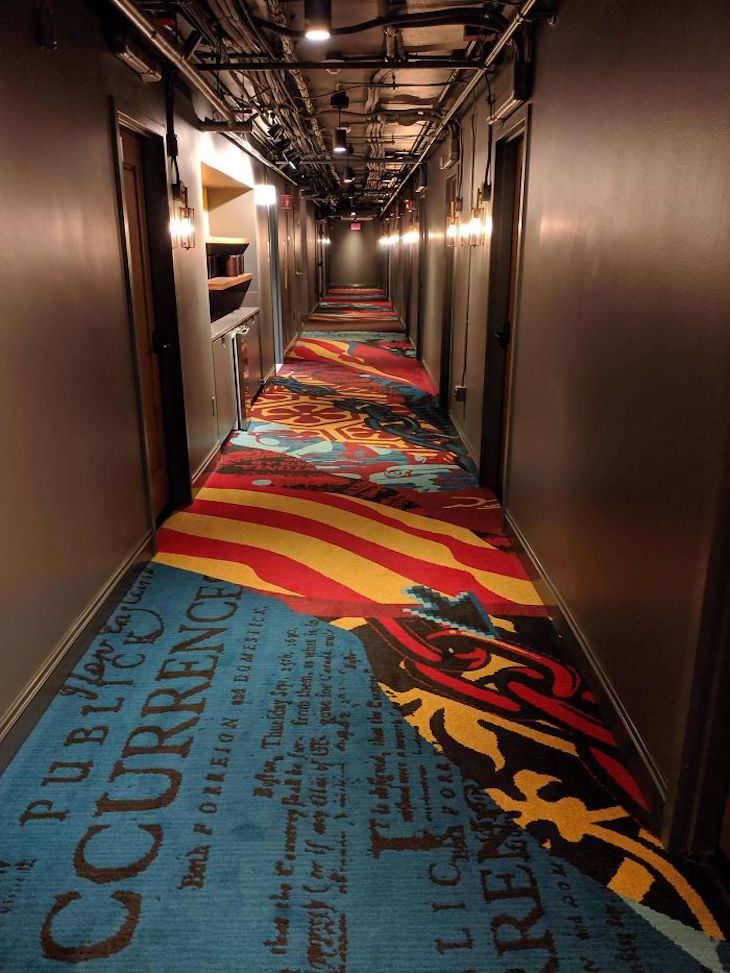 17. Just... why?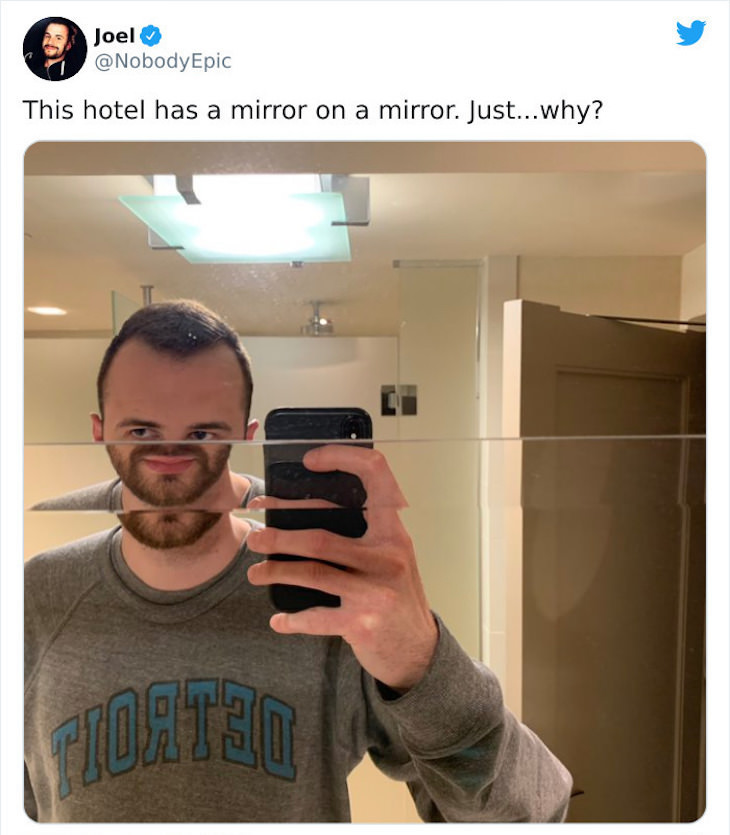 18. A hotel room with an unforgettable view