Driving is a responsible job but not everyone gets that. Now, we can understand someone being not too proficient in driving, but how do you explain ramming your car into the top floor of a two-story building? You will find this and several more crazy examples of hilarious driving fails in the photos below that may well leave you in splits. Check them out!
1. They wanted to take a shortcut and got stuck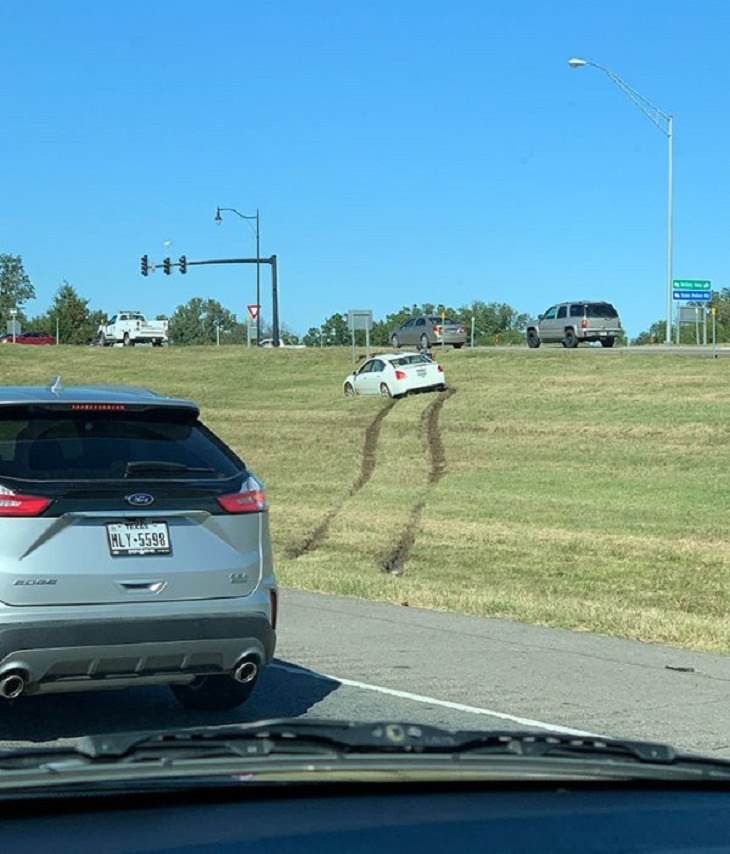 2. It's time to change the tires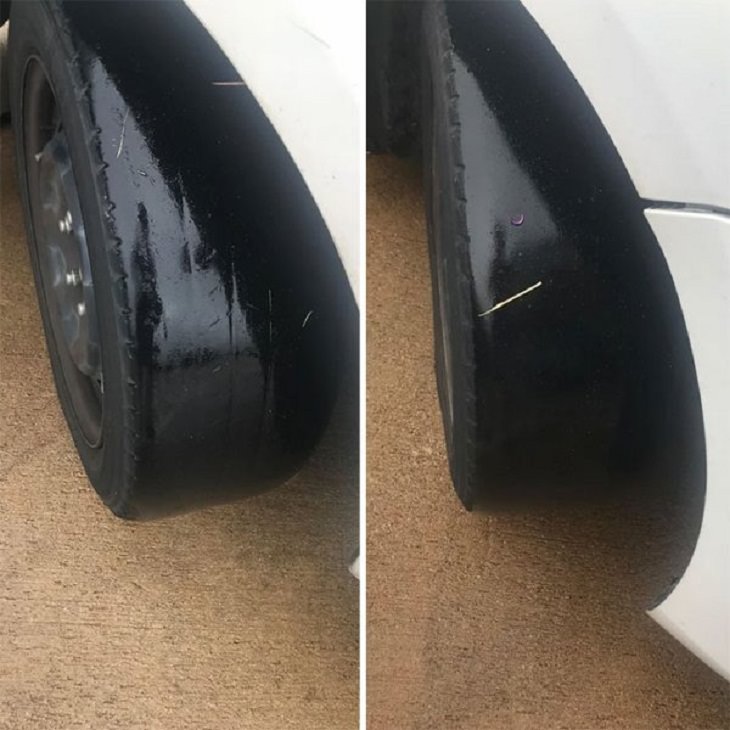 3. Two police cars managed to crash into each other in the currently empty streets of Milan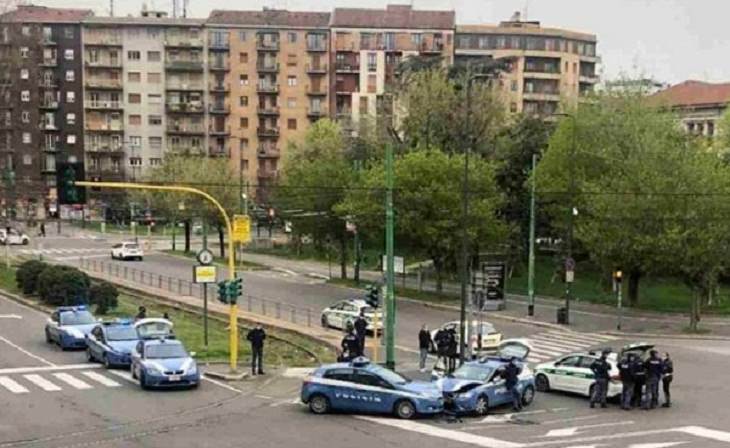 4. A car driving on the freeway with white tail-lights. This is bound to scare a lot of drivers, isn't it?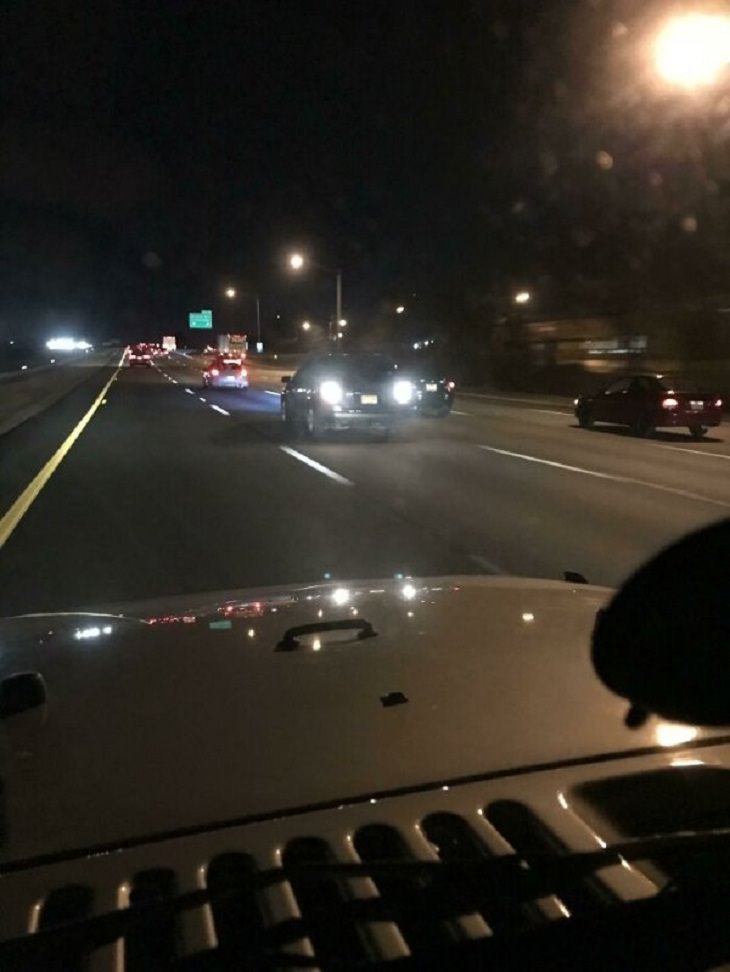 5. Now that's one way to improvise. Or not!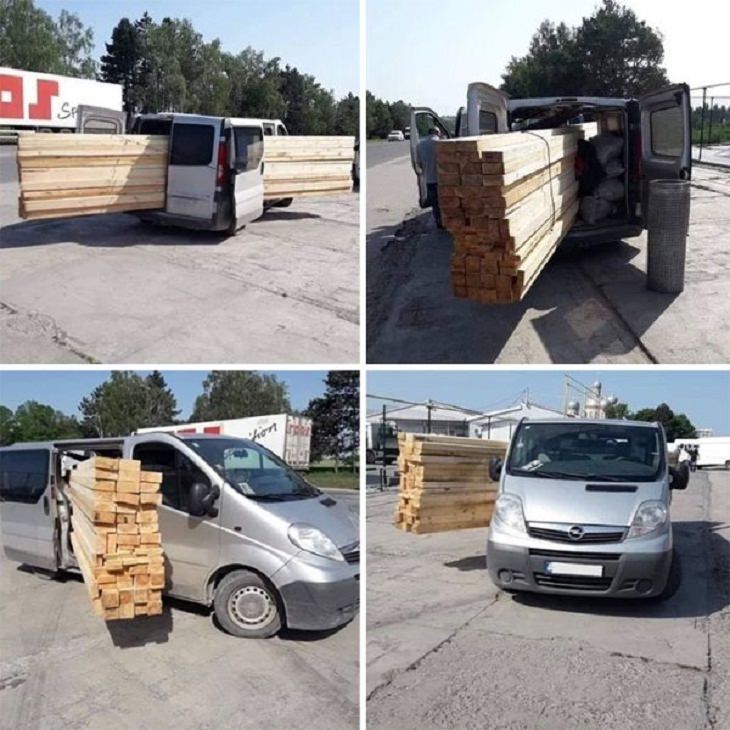 6. This driver tried to cross a pedestrian bridge for some reason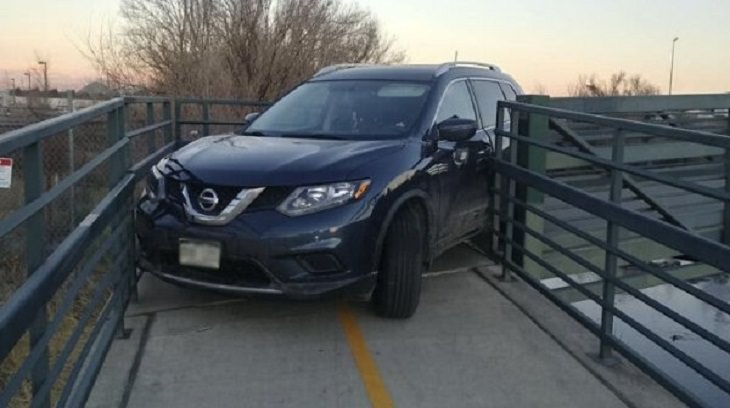 7. Okay, that makes me feel jittery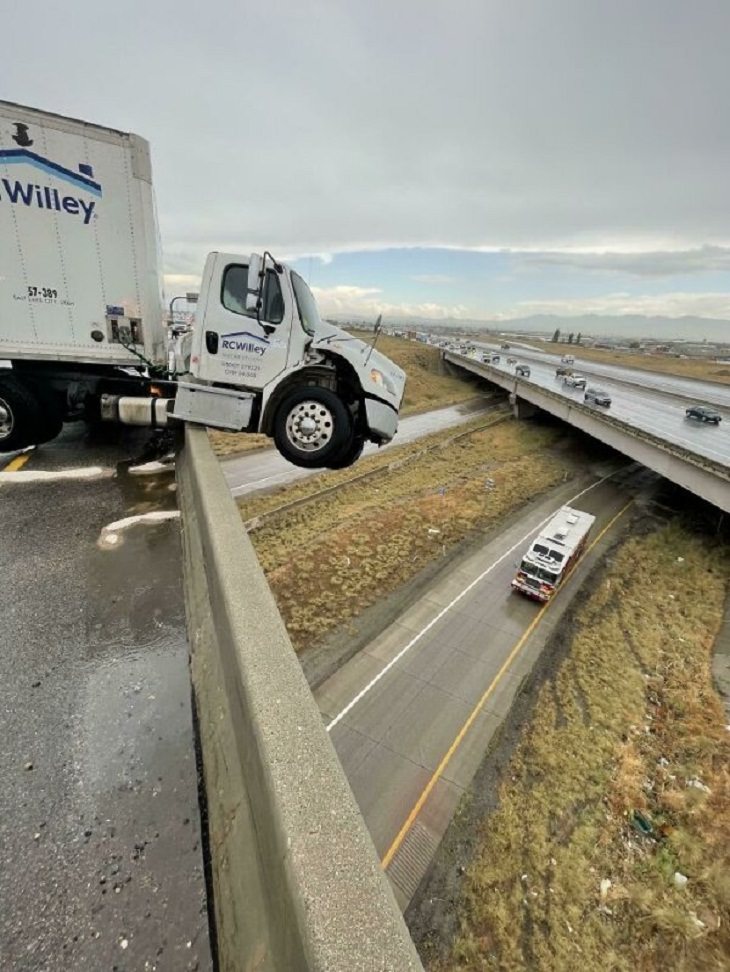 8. The driver forgot to disengage the brakes for this water buffalo and kept on driving a few miles with them engaged. It was too late when he found that the tire was on fire and the rim had been decimated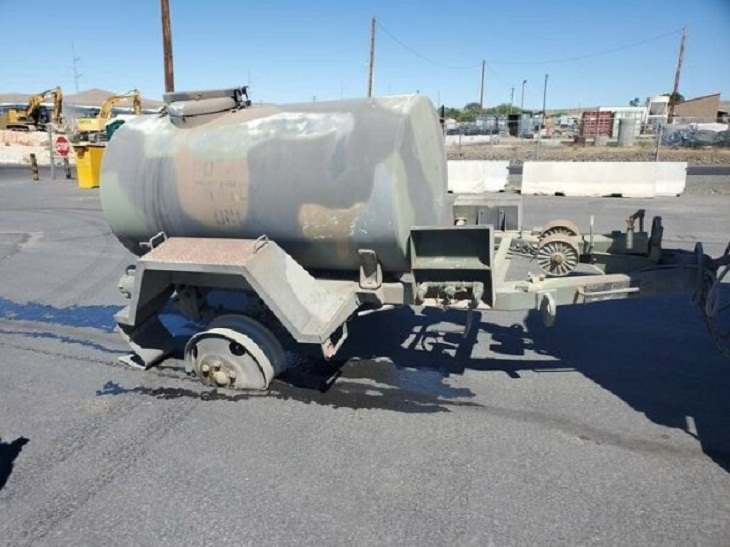 9. Drive-thru dentist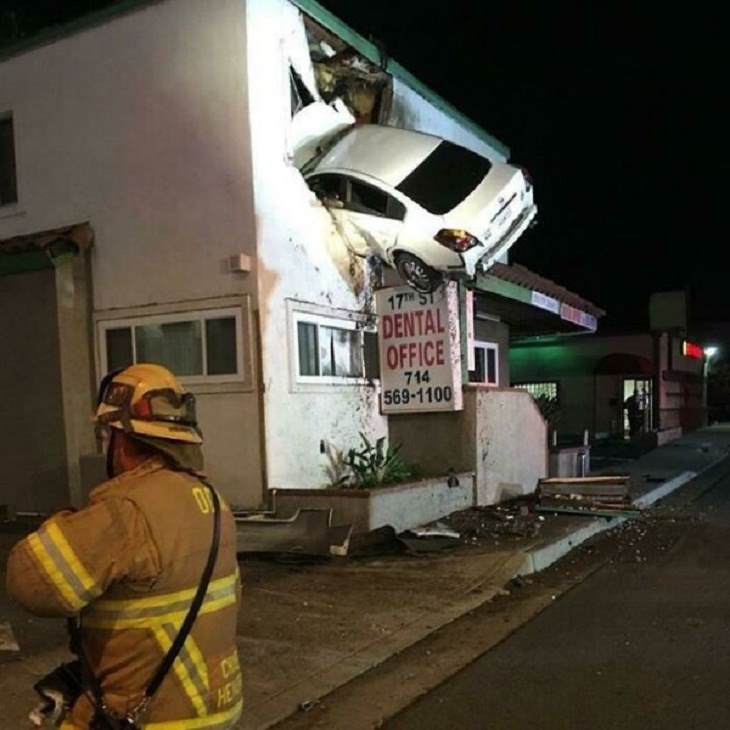 10. "A customer of mine drove about 2 miles with his tire like this."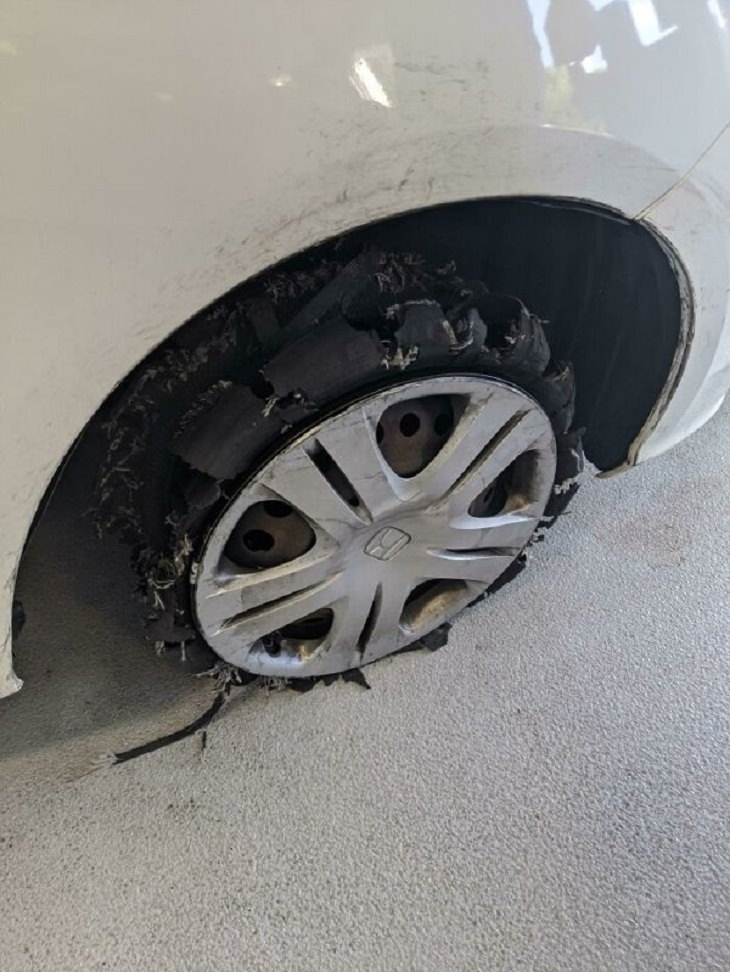 11. This driver has a video game setup in his car for his kids, with the monitor in front of the airbags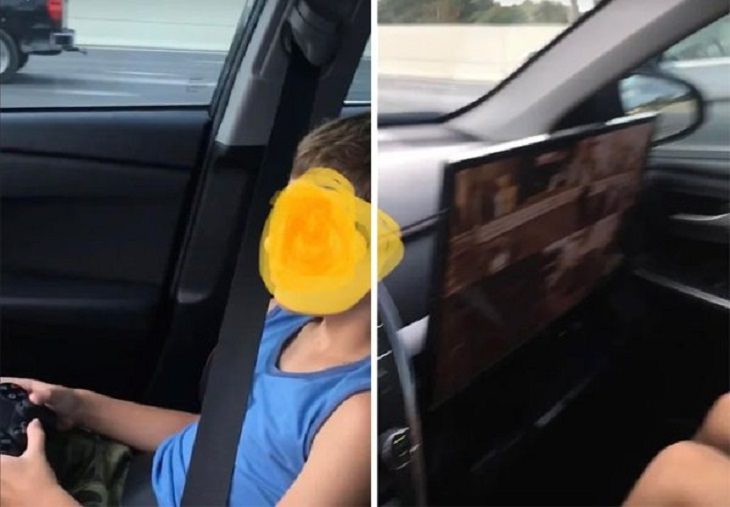 12. So... How does this work then?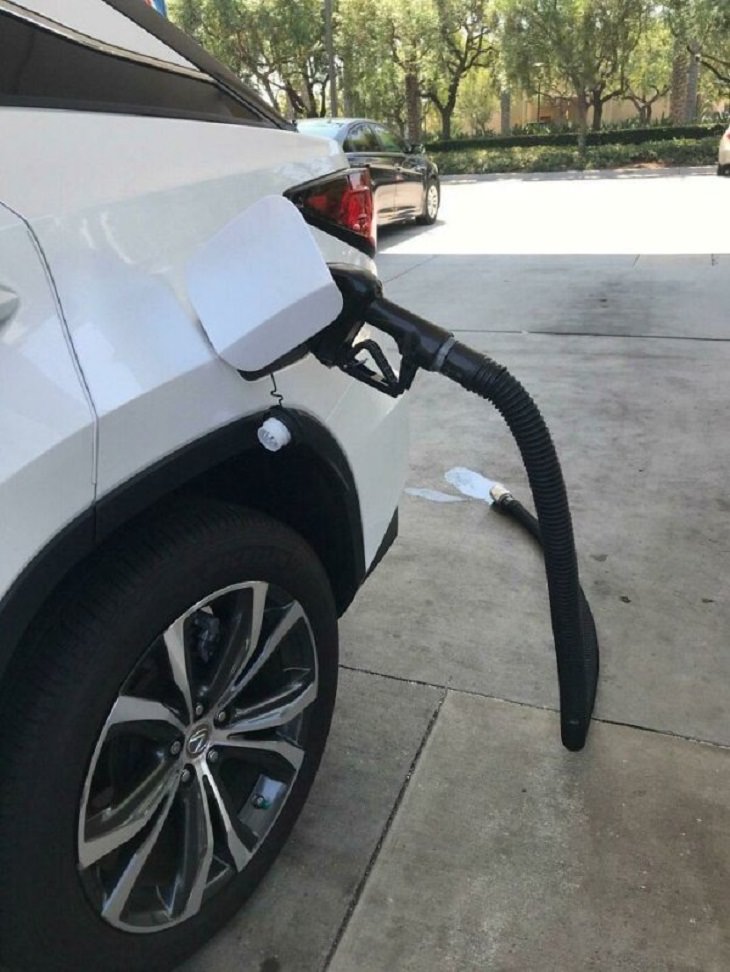 13. Why would someone drive like this?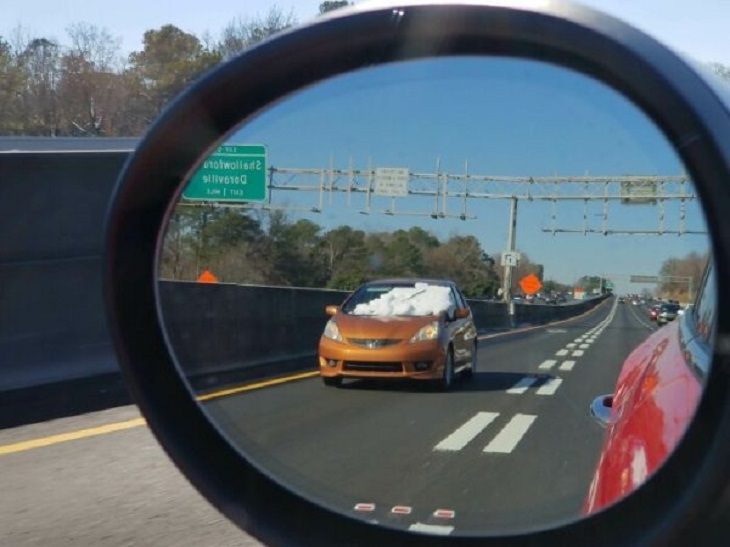 14. I really wanna know what happened next...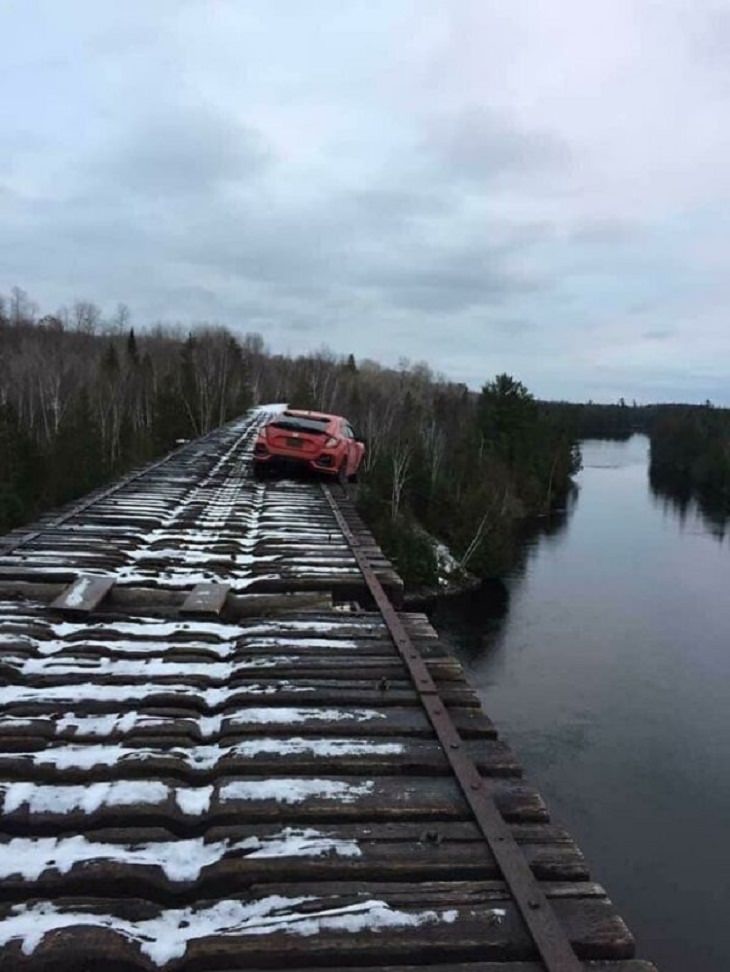 Share these funny pictures with your loved ones!