Classic beef stroganoff is certainly a tasty dish, but it can get a little repetitive and boring over time. This one-pan dinner is a fresh and budget-friendly variation of the classic pasta dish. This meatball stroganoff makes an excellent weekday dinner that's ready in around an hour and requires minimal cleanup.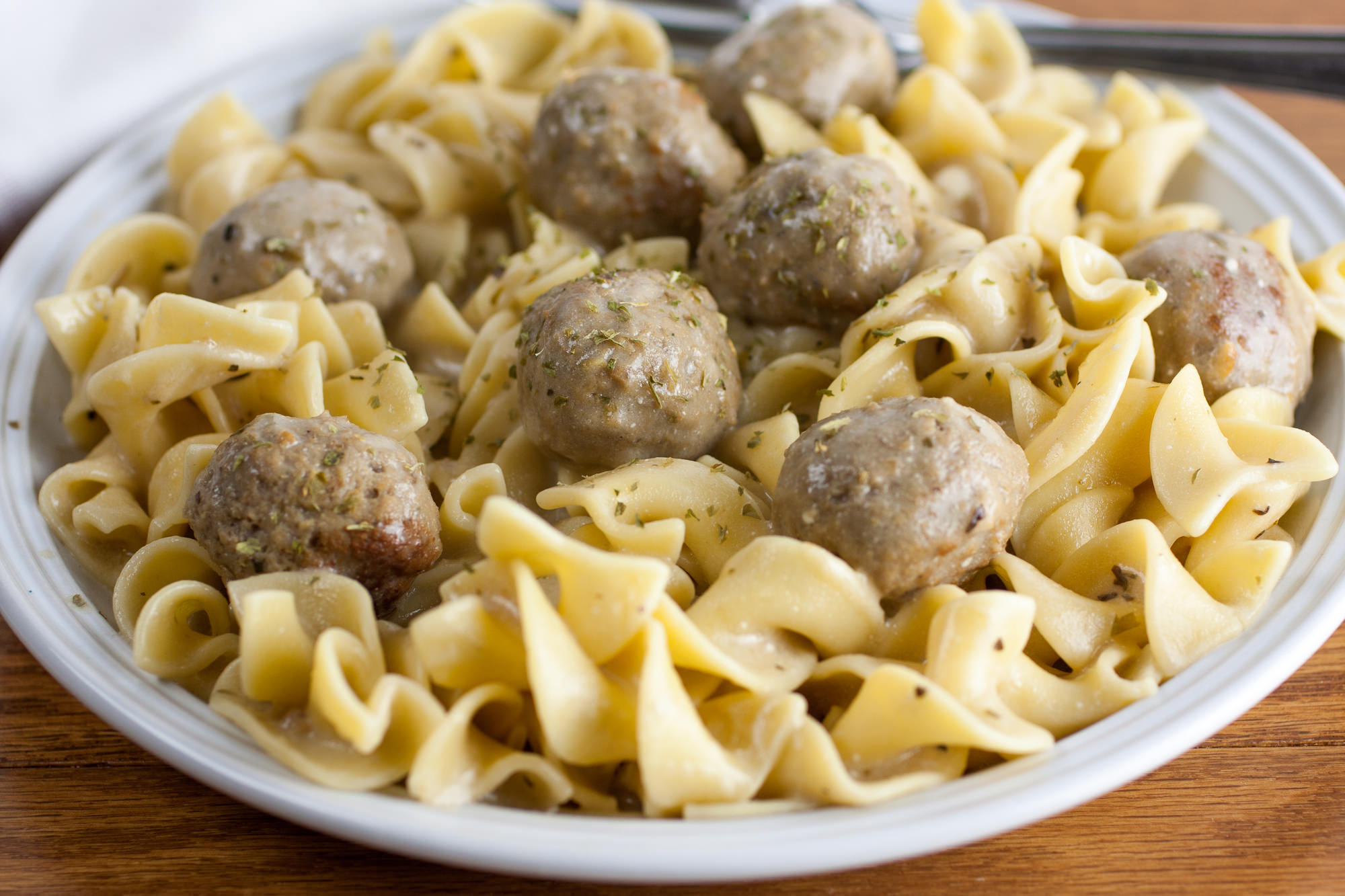 Ingredients for Meatball Stroganoff Pasta:
Method of preparing the Meatball Stroganoff Pasta:
In a bowl, combine the beef, milk, egg, breadcrumbs, Worcestershire sauce, half the garlic, salt, and 1/2 teaspoon pepper. Make 20 meatballs out of this mixture.

Melt the butter in a large frying pan on medium-high heat. Brown the meatballs in the frying pan on all sides. This should take around 7-10 minutes. Remove the meatballs from the pan.

Reduce the heat to medium and cook the onion and remaining garlic in the same frying pan until fragrant. This will take around 5-7 minutes. Then add the flour, stirring continuously for a couple of minutes, and then mix in the broth. Season with the remaining black pepper and bring the sauce to a boil.

Continue simmering the sauce over medium heat and add the noodles and meatballs too. Cook for 13-15 minutes until both the noodles and the meatballs are cooked through.

Remove the frying pan from the heat. Mix in the sour cream. Garnish with fresh chopped herbs or dried herbs of your choosing.
Source: Tablespoon.com