A classic dessert like apple crisp is often made when there is an abundance of apples in the kitchen. After one taste of this delicious fall dessert, you'll want to make it over and over again.
Prep Time
1 hour and 20 minutes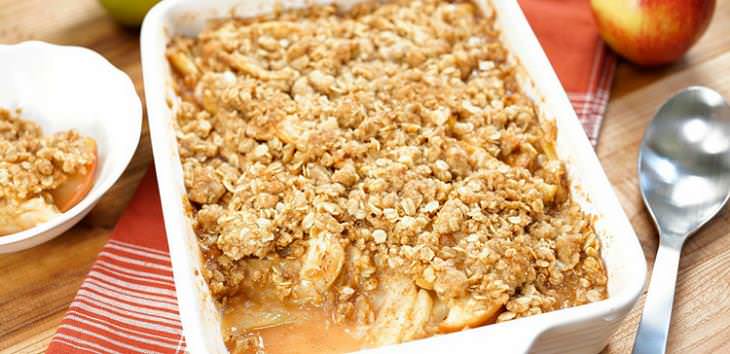 Ingredients for Apple Crisp:
Method of preparing the Apple Crisp:
Preheat the oven to 375°F (190°C).

Butter an 8-inch square or an 8x11-inch baking dish, and set it aside.

In a medium bowl, add the oats, brown sugar, 1/2 cup flour, butter, and 1/2 teaspoon salt. Use a fork to mix everything together until it resembles small crumbs. Place in the fridge while you make the apple filling.

In a large bowl, mix the apple slices, granulated sugar, lemon juice, 1/2 teaspoon salt, and 2 tablespoons of flour. Pour this mixture into the prepared baking dish and spread it into an even layer. Evenly cover with the chilled crumb topping.

Bake until the apples are cooked through and the top is golden brown and set - about 30 minutes. Remove from the oven and allow to cool for around 10 minutes before serving.