After you taste this rich and delicious sweet potato soup, you'll be waiting for cold days just to make it again! The excellent aroma, special flavors, and velvety texture of the soup will leave you with a taste for more and will be the first thing that'll come to mind when you talk about the winter.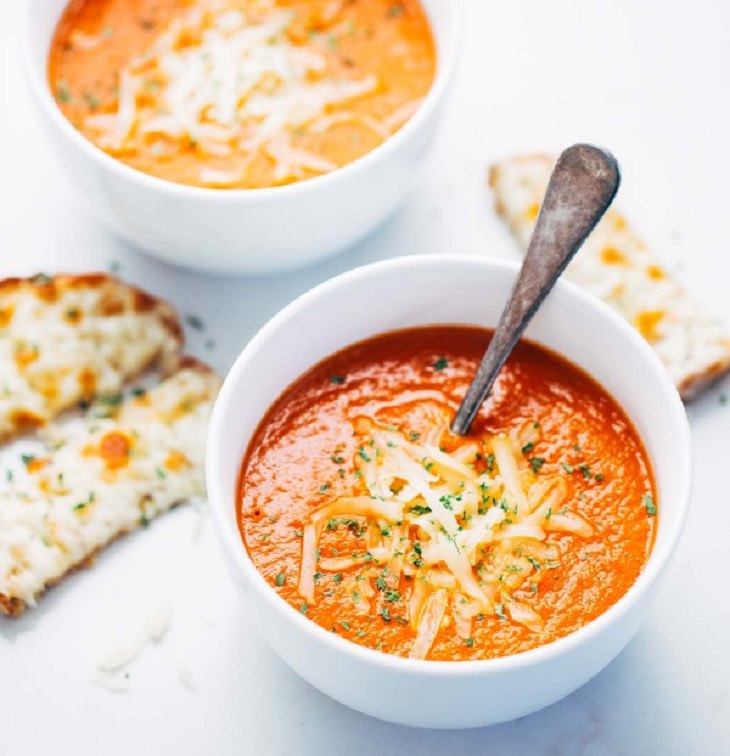 Method of Preparation:
Place a large pot on the stove over a high flame, pour olive oil and fry the garlic, onions, and carrots together for about 5-7 minutes.

Now add the tomato paste and mix until the sauce turns caramel brown, and immediately add the flour while stirring quickly.

After the flour is well incorporated, pour in the vegetable stock, crushed tomatoes, thyme and bay leaves, mix well and bring to a boil, then lower the flame to medium-low and cook for another 30 minutes.

Before serving, it is recommended to blend the soup with a hand blender, pour into a bowl and sprinkle some grated mozzarella over top. If you want another upgrade, add a little heavy cream to make it richer.