No Thanksgiving dinner is complete without it, and there should always be enough to ensure that the dinner goes smoothly: the almighty stuffing. This recipe gives a contemporary presentation to the classic traditional Thanksgiving stuffing.
Prep Time
1 hour and 15 minutes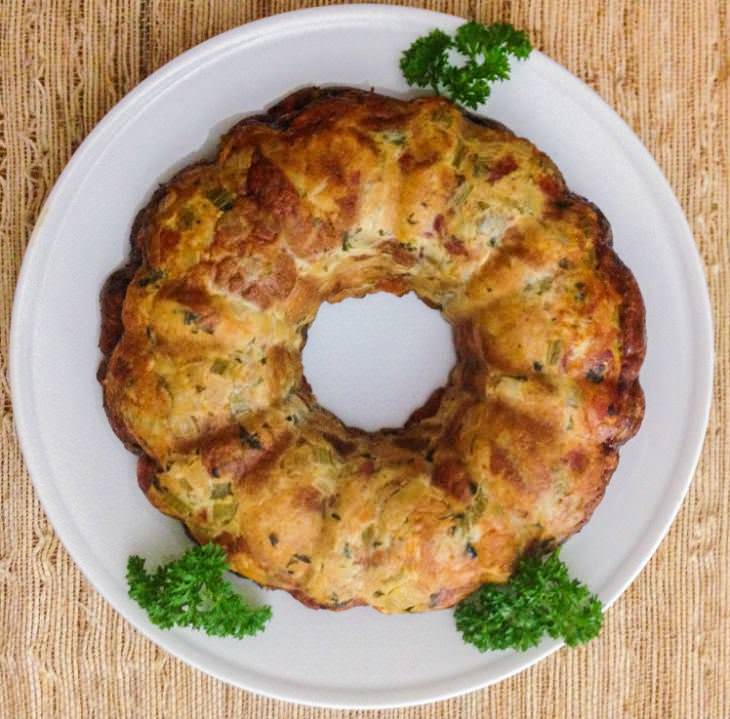 Ingredients for Classic Traditional Thanksgiving Stuffing:
Method of preparing the Classic Traditional Thanksgiving Stuffing:
Preheat the oven to 400°F (200°C). Spray a bundt pan with non-stick spray. Put the vegetable oil into a large skillet and place on medium heat. Add the celery and onions and cook for 5 minutes until they become soft. Add the bacon, garlic powder, salt, and pepper. Cook for another minute.

In a large bowl, whisk together the stock, eggs, and minced parsley. Add the cubed bread and mix well. Add in the cooked vegetables and mix once more. Transfer this mixture into the bundt pan.

Place in the oven for 45-55 minutes, turning over once halfway through, or when the top of the stuffing has expanded and turned golden brown. Allow your stuffing to cool for half an hour before serving.
Source: TipHero