What better way to warm up in the cold months than a hot bowl of soup? When you're craving something warm, smoky, and filling, this ham and potato soup will be an excellent choice. You can make a big batch in about an hour, and enjoy it for days to come. Like many soups, this one is even tastier and more flavorful on the second day.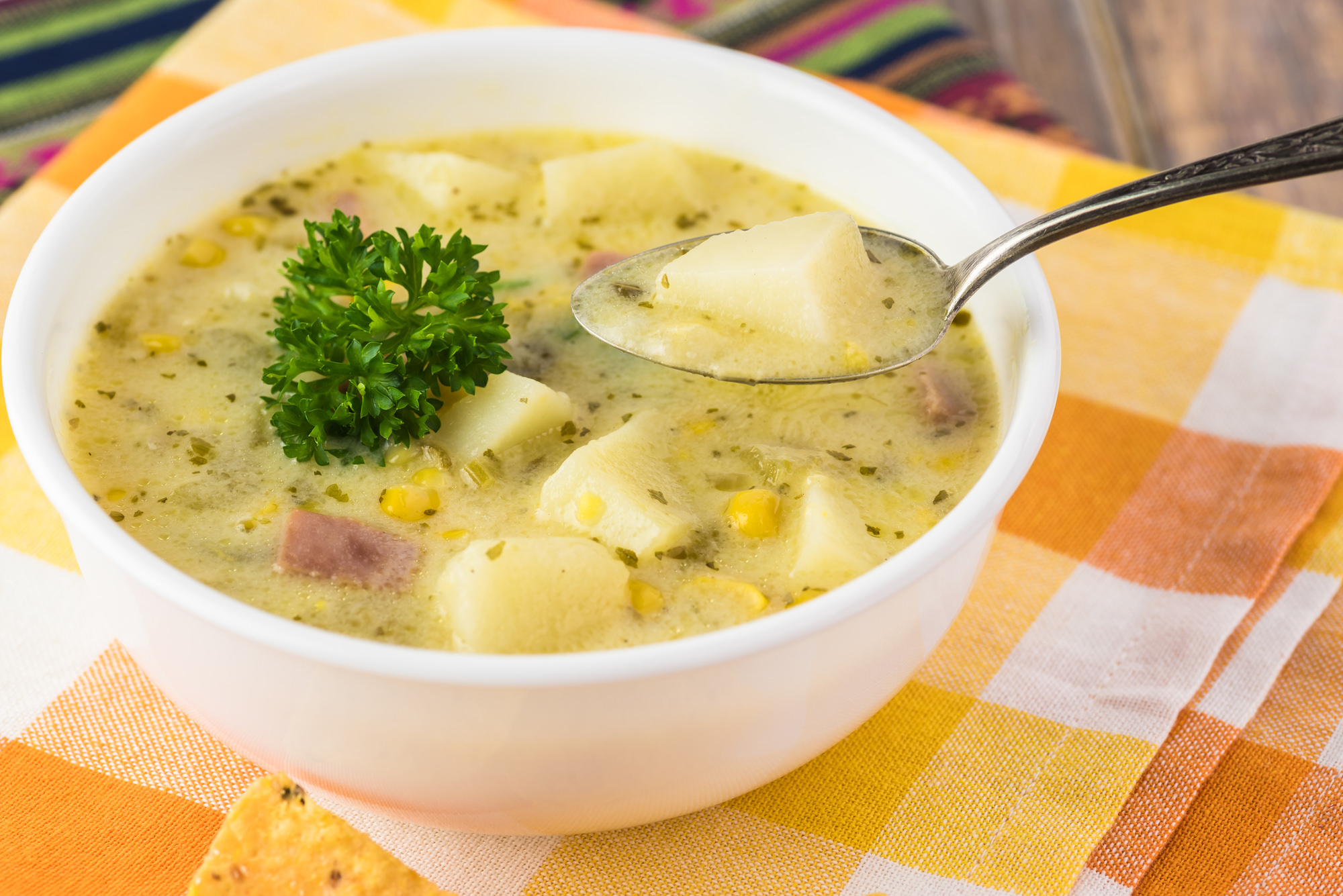 Ingredients for Easy Ham and Potato Soup:
Method of preparing the Easy Ham and Potato Soup:
In a medium pot or a Dutch oven, melt the butter and cook the onions until soft and translucent on medium heat. Then add the dried thyme, 1/2 teaspoon of salt, and the black pepper.

Add in the ham, the potatoes, frozen corn, and the remaining salt. Stir well, then sprinkle the flour over the ham and vegetable mixture, stirring constantly. Cook the flour for 1-2 minutes to get rid of the raw floury taste.

Continue stirring the vegetables while drizzling in the chicken broth and the milk. Switch the heat to medium-high and bring the soup to a simmer.

Lower the heat so that the soup continues to simmer slightly. Cook for 20 minutes and stir occasionally, scraping the bottom to prevent burning. The soup will be ready when the potatoes are tender.

Serve this soup hot. Garnish with chopped parsley or any fresh herb of your choice. Refrigerate in a sealed container for up to 4 days.

Refrigerate in a sealed container for up to 4 days.
Source: Thekitchn.com