Cinnabon rolls are beyond delicious, especially when they're smothered in a lot of exquisite frosting. In fact, when we're at the mall, it's almost impossible not to treat ourselves to these tasty treats. Here's how you can make your own at home for a fraction of the cost!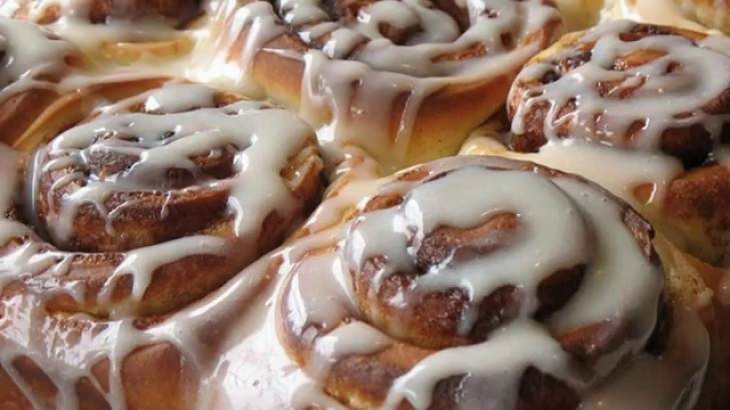 Method of preparing the dough:
Mix the yeast and warm milk with 1 tsp. sugar. Let sit for 5 minutes.

Combine the rest of the sugar, butter, salt, and eggs. Pour into an electric mixer bowl with the yeast mix. Using the kneading hook, mix until you have a dough.

Place the dough into an oiled bowl, cover and let rise in a warm place about 1 hour or until the dough has doubled in size.
Method of preparing the filling:
Combine the brown sugar and cinnamon in a bowl. Grease a 9×13 inch baking dish with cooking spray or butter.

Roll the dough out on a lightly floured surface, until it is approximately 16x12 inches. It should be approximately 1/4 inch in thickness.

Rub the dough with the butter and sprinkle with the sugar-cinnamon mix. Roll the dough, cut into slices and put onto the baking dish.

Cover with a clean kitchen towel or plastic wrap and let them rise for another 30 minutes, or until doubled in size.

Preheat oven to 350°F. Bake for 20 minutes or until golden brown
Method of preparing the icing:
Mix all the ingredients and beat until fluffy. Drizzle and serve.
Source: Jo Cooks