Just before winter is the time to start preserving and pickling all the good things. This recipe for citrus-flavored salmon lax is best served with hot morning bagels and cream cheese, red onion, capers, and dill. It's a great sophisticated starter for your next family dinner!
After the initial 3-day curing, the lax will last 3 days in the fridge.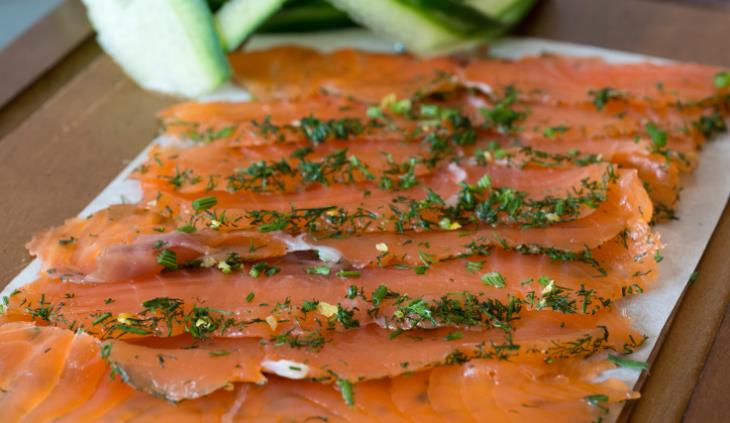 Method of preparing the gravlax:
Zest the citrus. Chop the dill and mix together. Set the fruit aside - we won't use it.

Add salt, brown sugar, and peppercorns and toss. Line a baking sheet and pour 1/3 of the curing mix along the middle.

Lay the salmon skin side down on top and pack the remaining curing mix onto the flesh side. Fold the parchment over the fish and cover it with another sheet.

Wrap tightly with plastic. Top with another baking sheet, and place a heavy pot on top to press the fish. Chill for 3 days.

To serve, unpack the fish and wipe away the curing mix, but do not rinse. Slice thin and serve chilled.
Chef's Tip:
Go for a 45-degree angle when slicing for nice, wide ribbons. Use a sharp knife and wipe it often.
Source: https://www.bonappetit.com/