If you're looking for an easy and healthy weeknight dinner, then you must try this chickpea (garbanzo beans) curry. It takes only about 20 minutes of your time and the warm spices and coconut milk make it an incredibly tasty dish. It's wholesome and delicious and you will be polishing off the entire bowl before you know it! Serve it over couscous or basmati rice.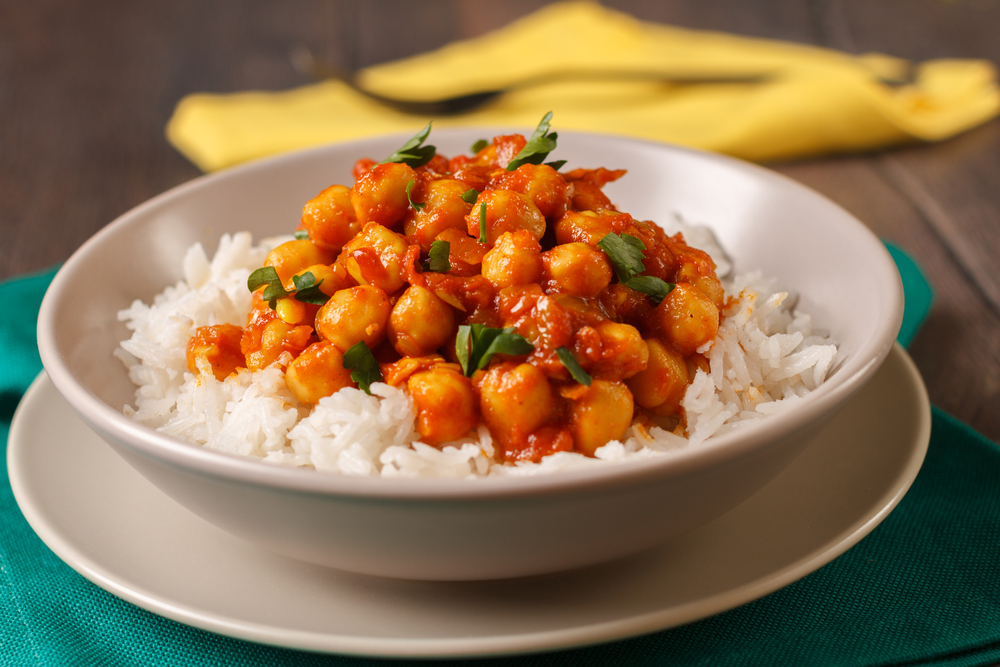 Method of preparing the Curry:
Heat the oil over medium-high heat in a large skillet. Add the onion and sauté for 5 minutes. Next, add the garlic, ginger, and spinach. Sauté for 2 minutes. Stop when the spinach is fully wilted.

Pour in the tomatoes to the mix, followed by the curry powder, cumin, coriander, salt, and the beans. Cook for 5 minutes until bubbly.

Stir in the coconut milk. Remove from the heat when it's fully combined. Serve with basmati rice or with a side of naan bread. You can also have it without any side dish if you want.