For a quick appetizer or snack, these cream cheese and walnut-filled dates are an absolute winner! This quick dessert only takes 10 minutes to prepare, but it looks yummy and fancy enough to serve to others. Try it the next time you're craving sweets or expecting guests.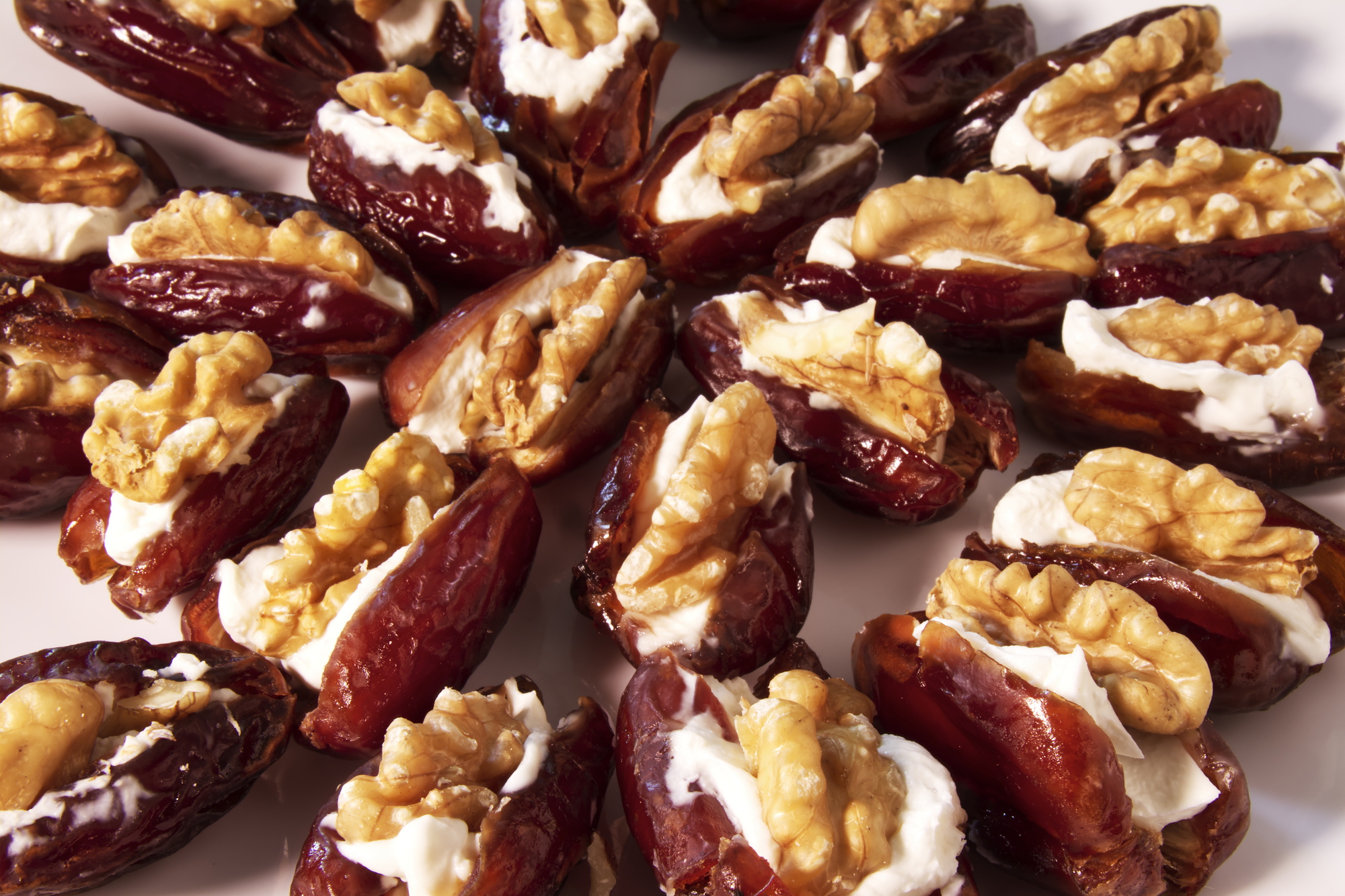 Ingredients for Stuffed Dates:
Method of preparing the Stuffed Dates:
Cut a small opening in the middle of each pitted date, then open them with your hands and fill them with cream cheese using a teaspoon or a piping bag.

Press a walnut half into each cheese-filled date.

Enjoy fresh!
Chef's Tip:
For a dairy-free version, simply skip the cream.
Source: Thethingswellmake.com