Here's an easy and delicious dinner recipe: Naan Pizza! All you need is about 15 minutes to make it. Oh, and it's also healthier than traditional pizza. This naan pizza will be perfect for those nights where you just need something on the dinner table without fussing too much over it.
Note: Naan bread, as you might know, is an Indian flatbread that can be bought from any grocery store. You can also make it at home. Follow our recipe for tasty homemade naan bread here.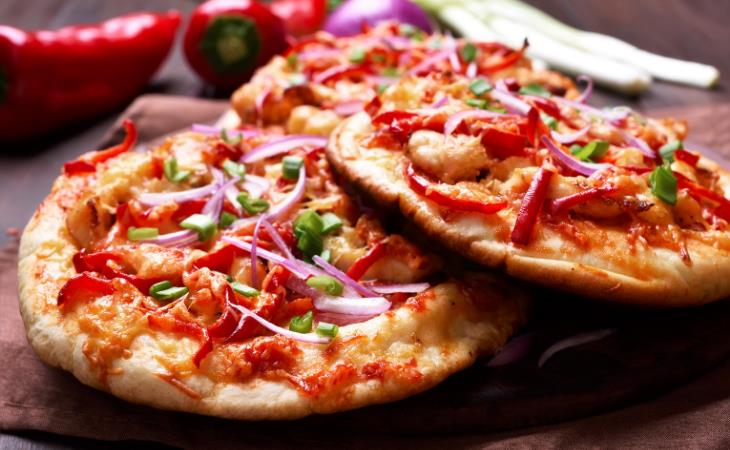 Ingredients for Naan Pizza:
Method of preparing the Naan Pizza:
Preheat the oven to 450°F (230°C). Place the naan bread directly on the oven grates and bake for 3 minutes. Flip and bake for another 2 minutes.

Remove the naan from the oven grates and place them on 2 baking sheets. Now, spread with a thin layer of pizza sauce and add mozzarella cheese and Parmesan cheese. Sprinkle some Kosher salt.

Place the baking sheets in the oven and bake for about 3 minutes. That should be enough for the cheese to melt. Remove from the oven and top with basil leaves and onions.