Paella is a classic Spanish rice dish that features such amazing local ingredients as shrimp and seafood, chorizo sausage, and sometimes chicken. Originally from Valencia, paella now exists in many variations, and this extra-filling recipe will show you how to prepare a chicken and chorizo paella. It makes the perfect family dinner, give it a try!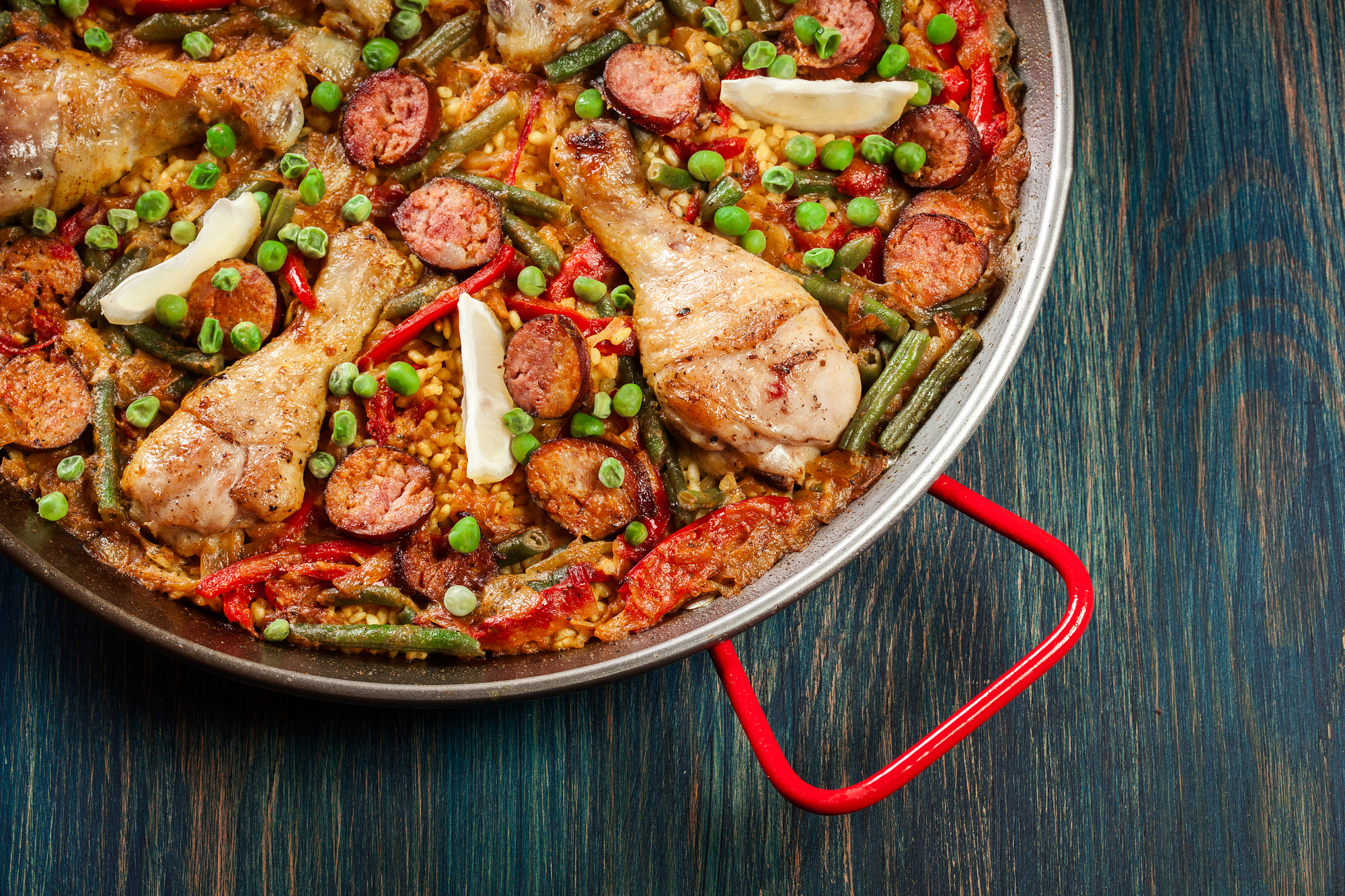 Ingredients for Chicken and Chorizo Paella:
Method of preparing the Chicken and Chorizo Paella:
In a large shallow skillet or a paella pan, heat olive oil over a medium flame. Sauté the onion until fragrant, then add the chorizo, chicken, carrot, and paprika, and continue cooking for 5-7 minutes, stirring all the time. Then add in the garlic and sauté for 30 more seconds.

Add the chopped red bell pepper and continue cooking for 5 more minutes.

Mix in the tomato puree and the stock cube. Then stir in the rice until fully incorporated - about 2-3 minutes.

Drizzle in a little over 3 cups of boiling water. Season with salt and black pepper to taste, then cover with a lid and bring everything to a boil.

Uncover, reduce the heat to an active simmer, and cook for 15 minutes, stirring from the outside in and then smoothing it out. Add a little more water if needed.

Mix in the shrimp and frozen peas. Then put the lid back on and continue cooking for 5 more minutes. The dish is ready when all the ingredients are warmed through.

Remove the paella from the heat. Taste and season with more salt and pepper if needed.

Garnish with chopped parsley and nestle the lemon wedges on top of the paella for squeezing.
Source: Jamieoliver.com