The harmless statues you see in your city aren't always that benign. You see, while they may look frozen to the spot, they can secretly come to life and wage war on humans! Posing with statues in interesting ways has become the new trend, and we're not complaining. Take a look at these hilarious pictures of people having fun with sculptures. The hysterical pictures include a giant kiwi "attacking" a poor woman and a man being "punched" by cupid!
Related: These May Be the Most Unconventional Statues in the World!
1. "Trying to steal my fruit, aren't you?!"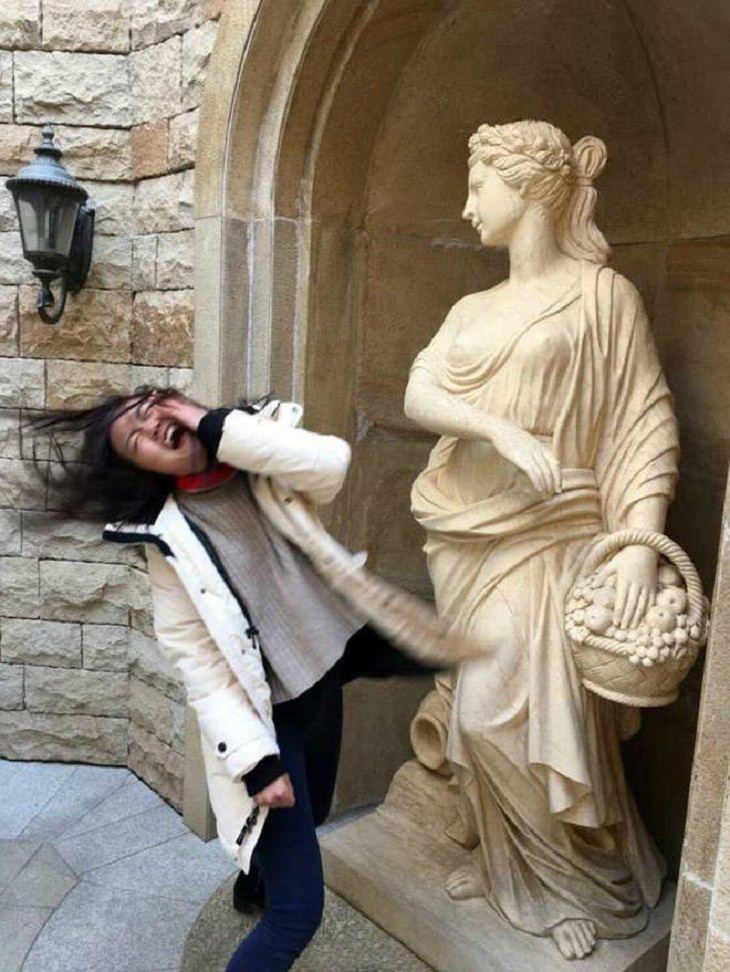 2. "Get outta my way!"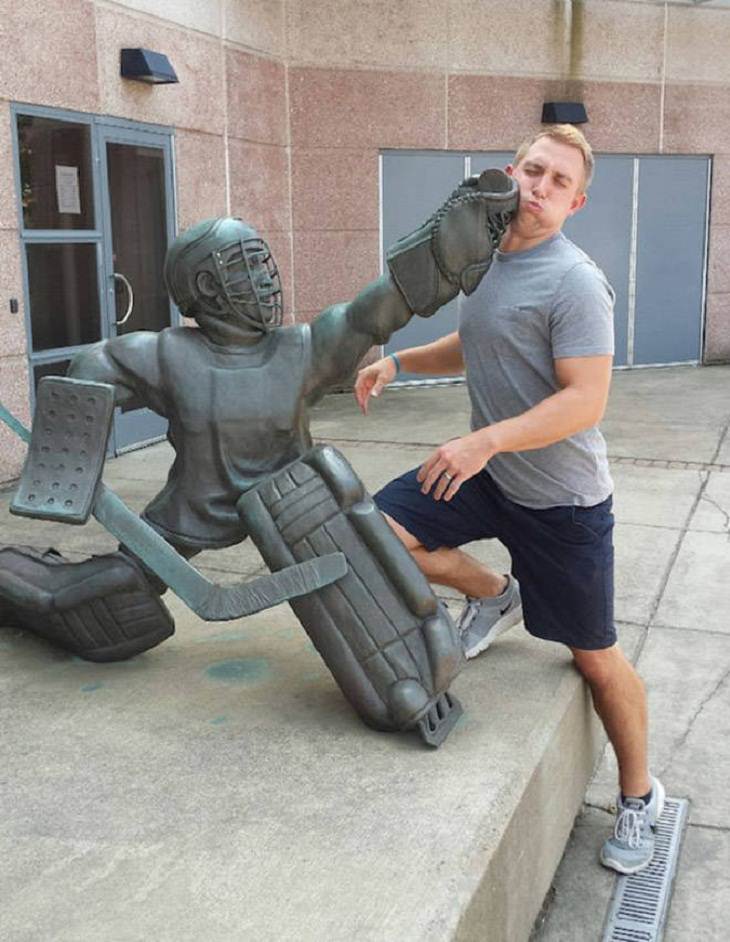 3. "I will not allow you to miss any classes anymore, Richard."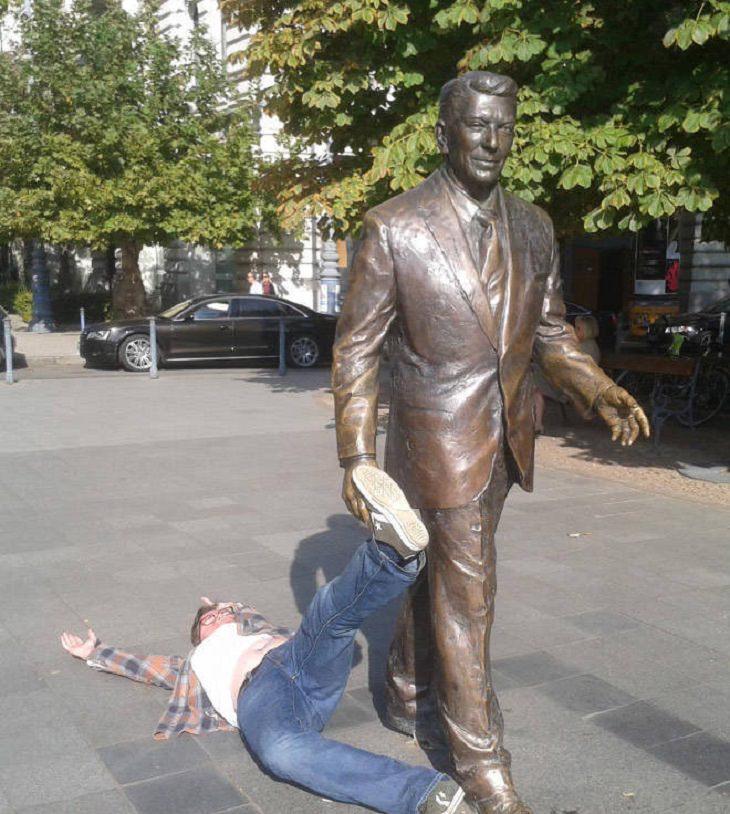 4. "That's for spreading trash on the streets."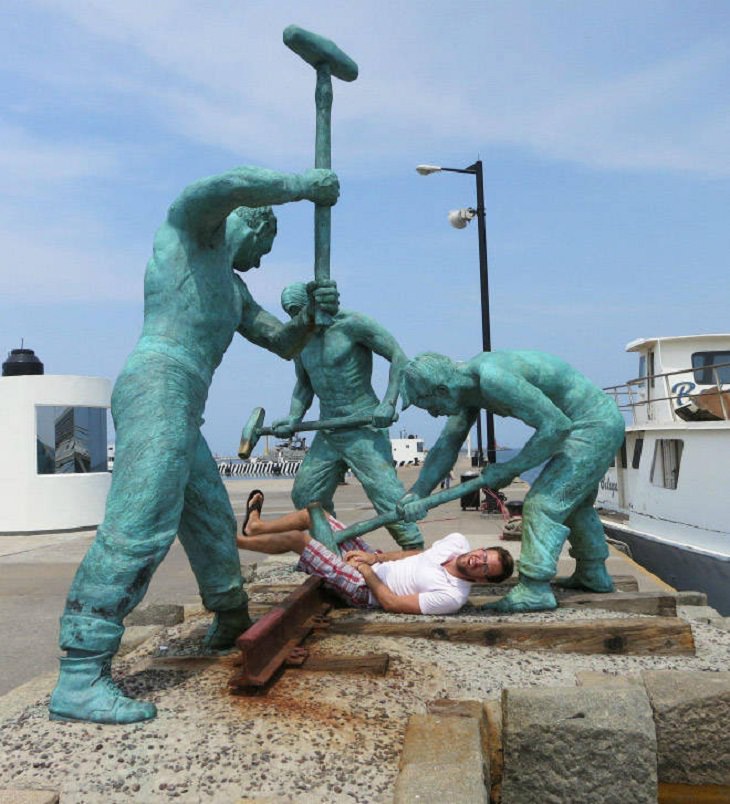 5. "Don't you dare turn your back on me!"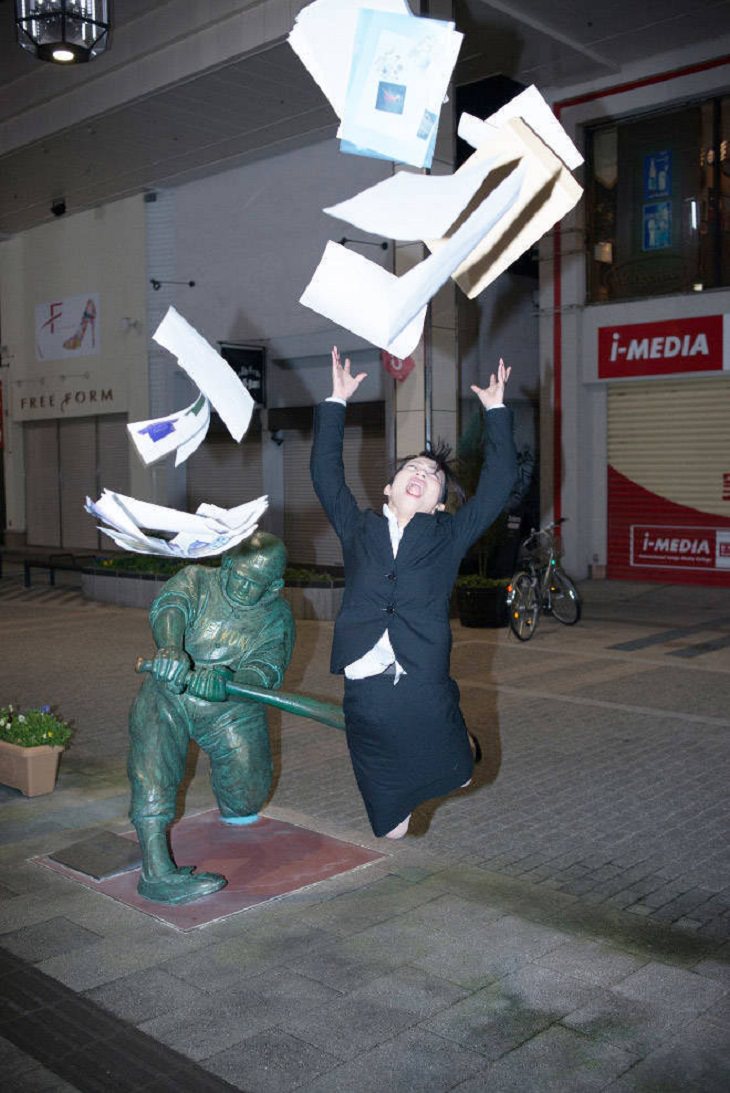 6. "Say you're smarter than me one more time."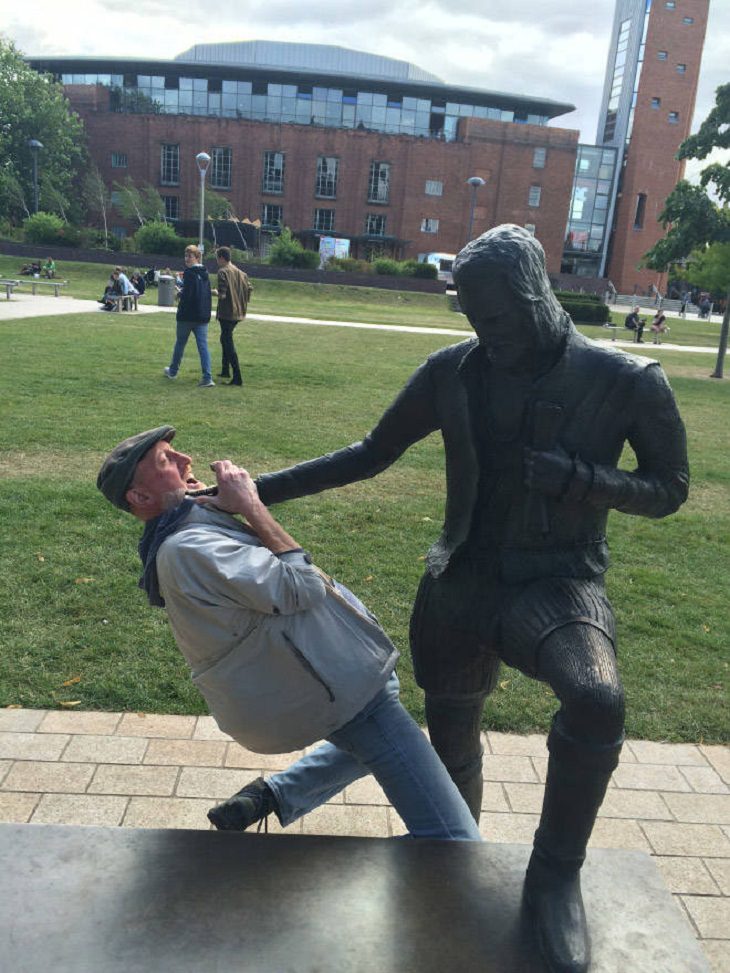 7. "You are my evening snack, lady."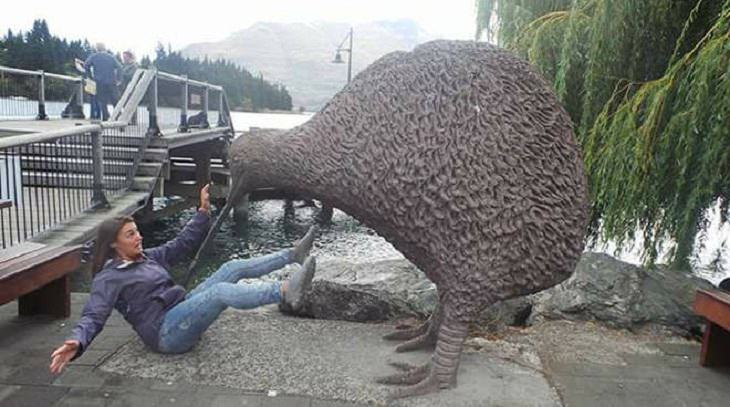 8. "Stop leaving your web all over the city buildings, I'm warning you!"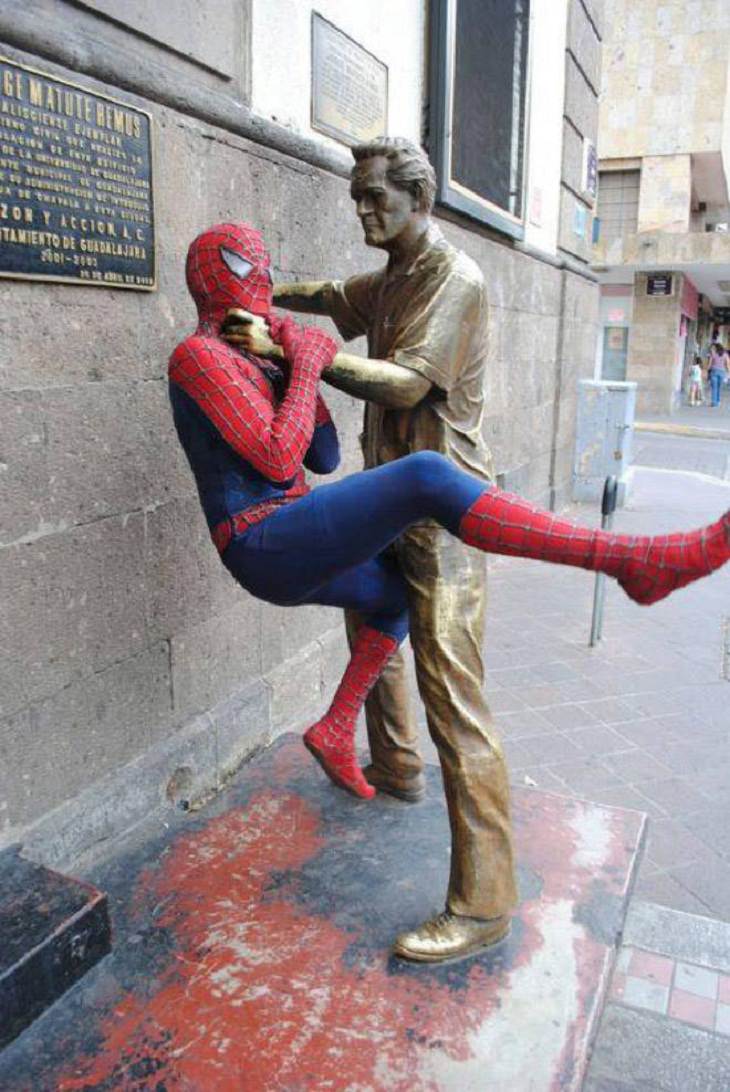 9. "Hand over the candy, and I won't hurt you."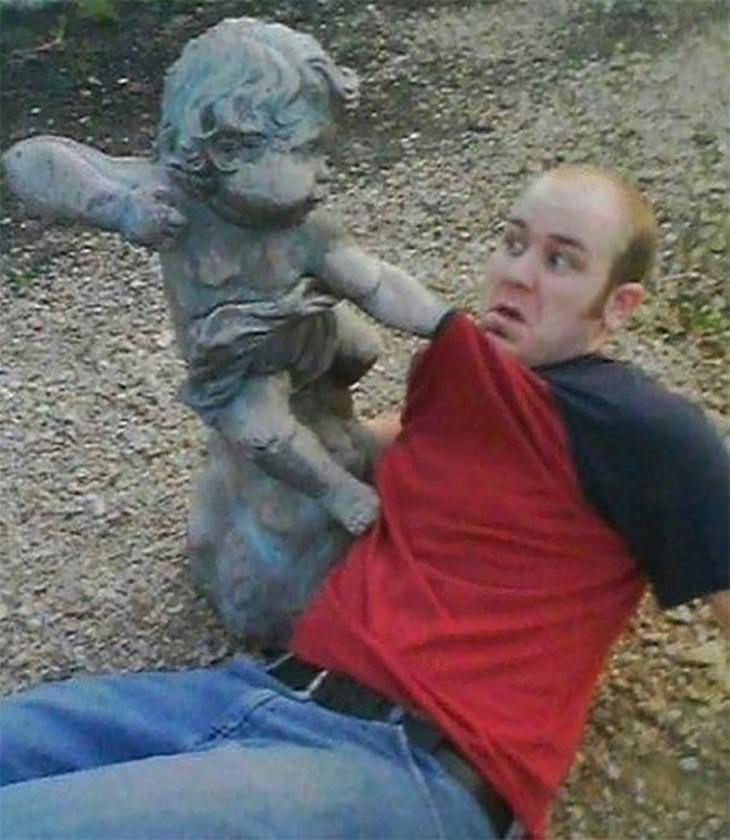 10. "Come here, you little rascal."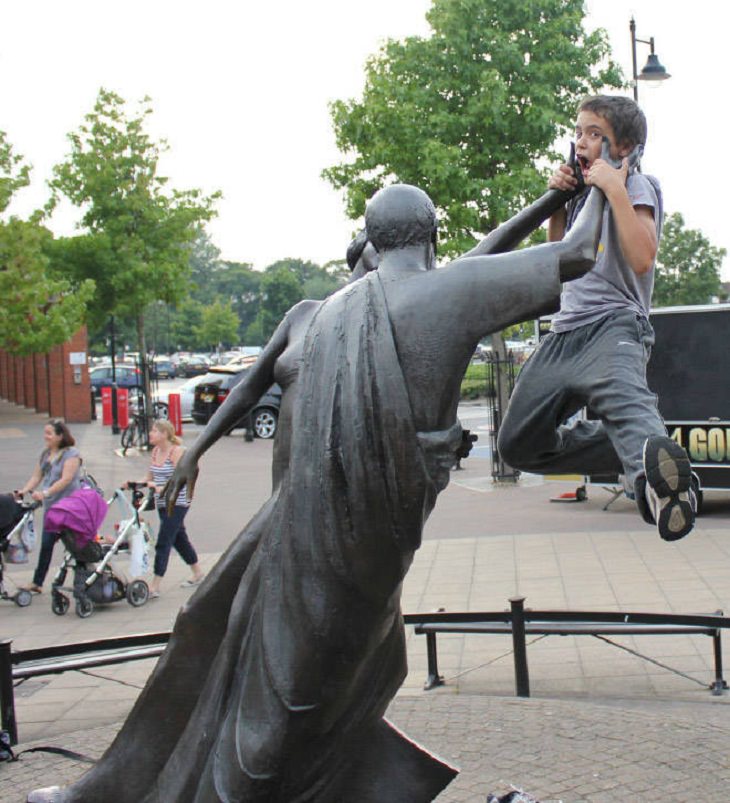 11. "You wanted a selfie, huh? Come closer, buddy."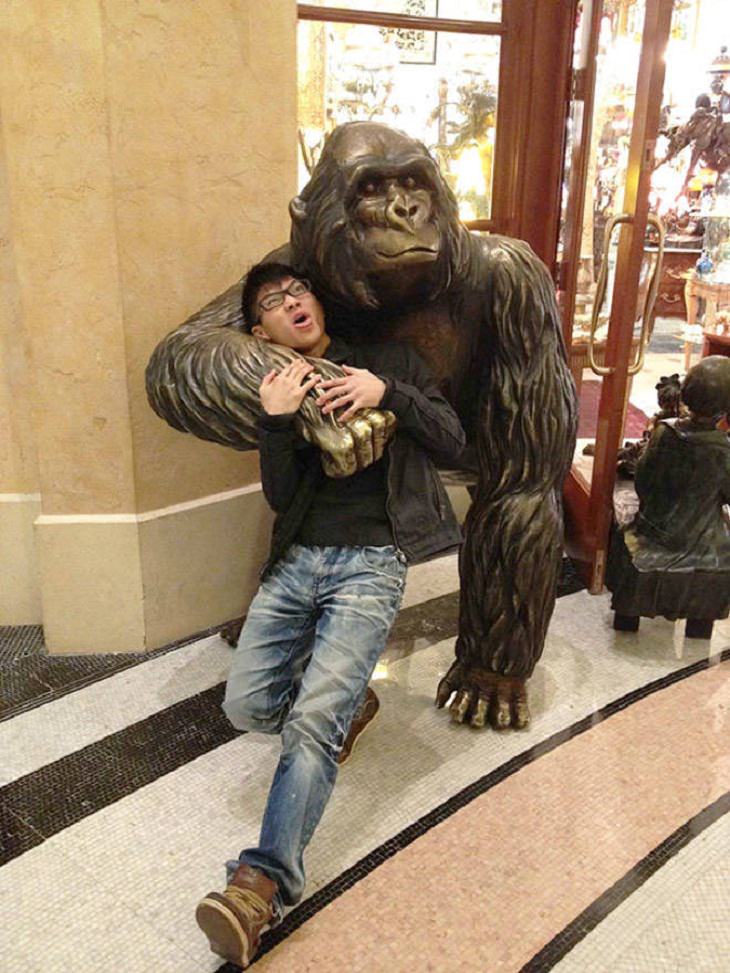 12. "Put'em up and fight like a man."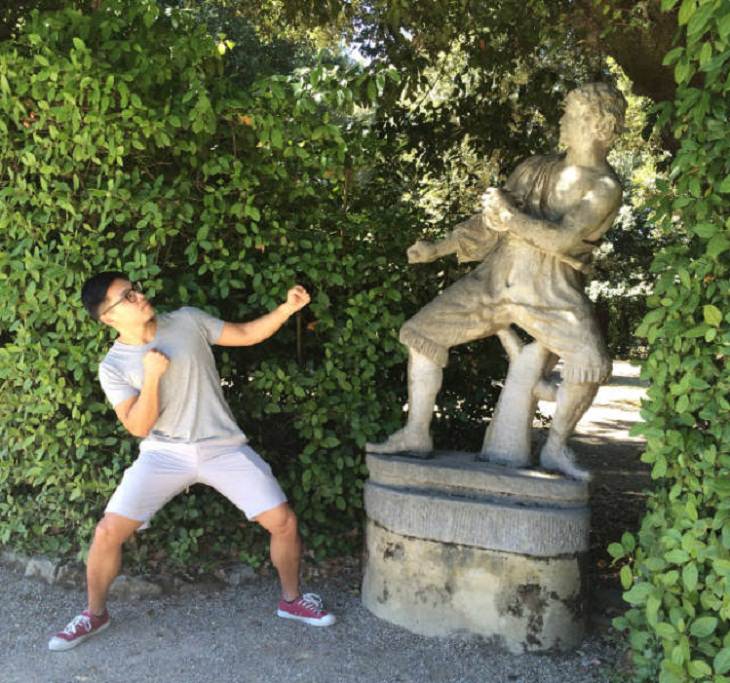 13. "I said STOP RUNNING in the garden."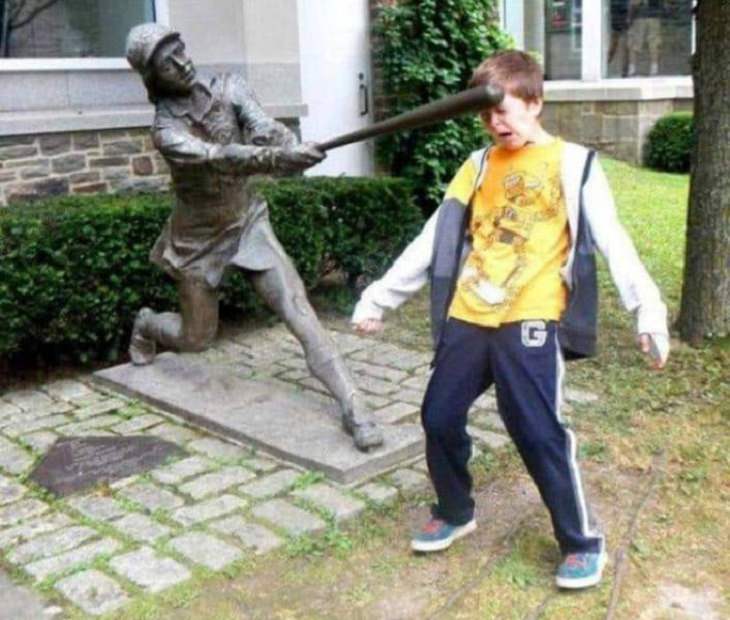 14. "Stop staring at me, woman."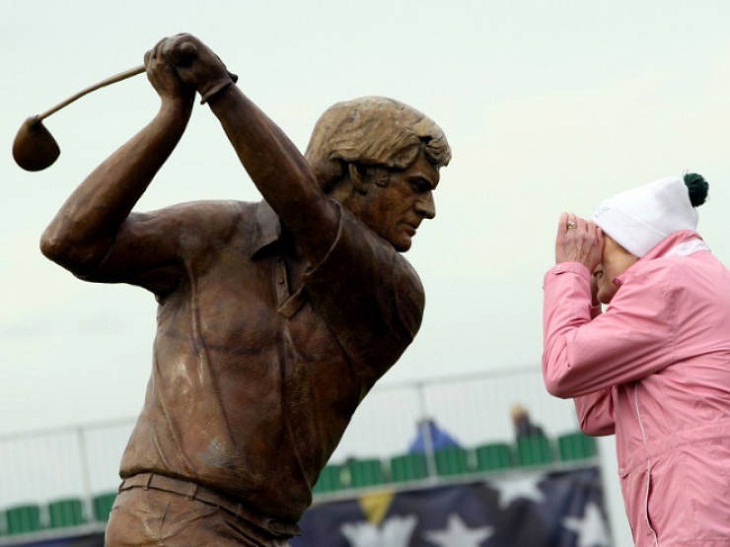 15. Ouch!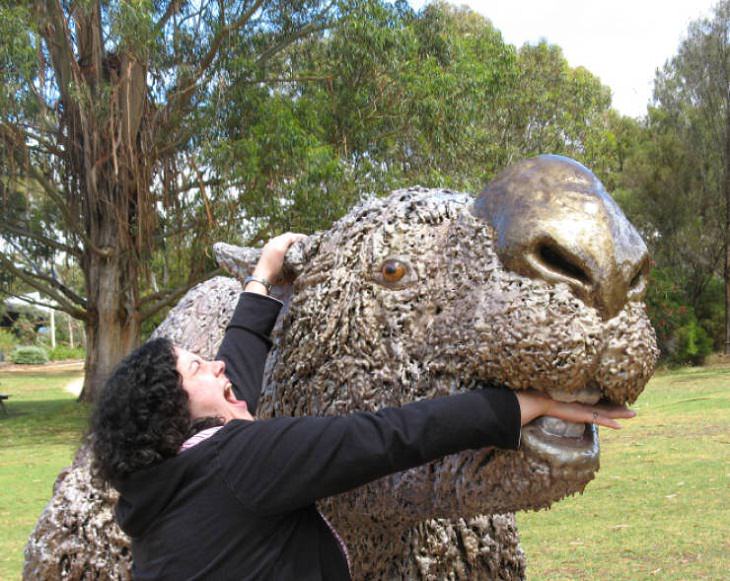 16. The invasion of man-eating statues has begun!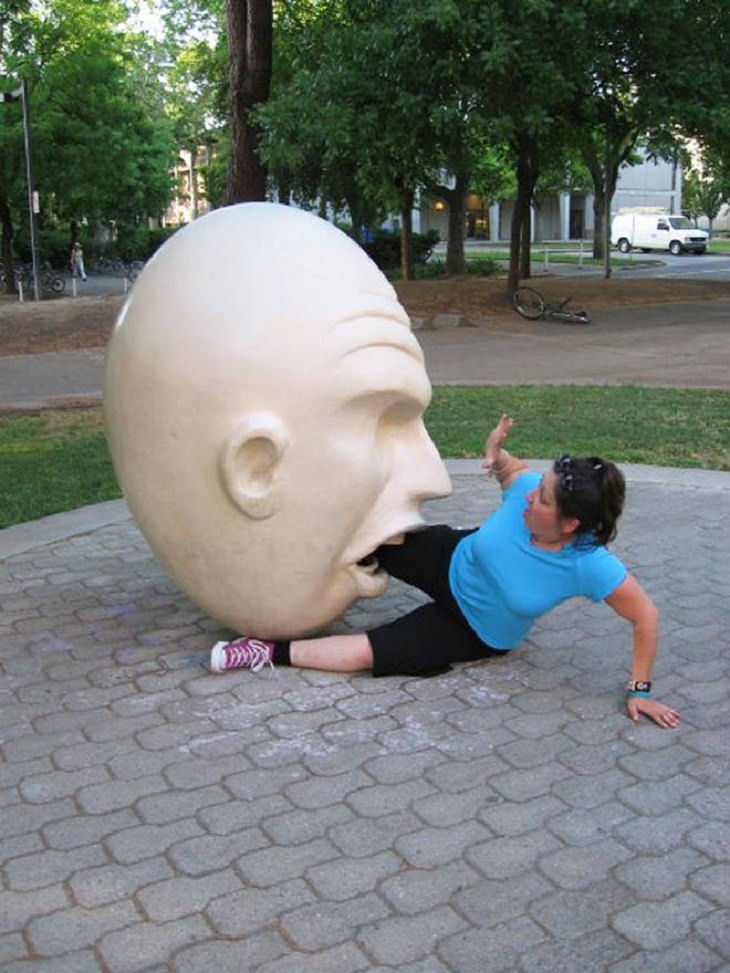 17. "Who did you call a brat?"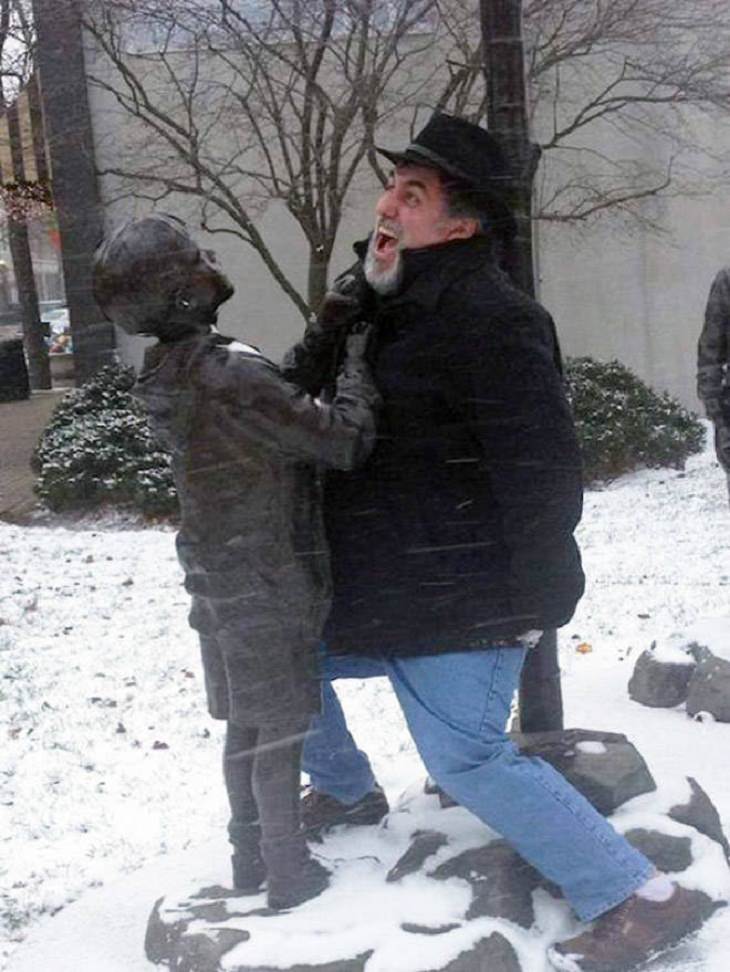 18. "Hands where I can see them. Don't you dare move a muscle..."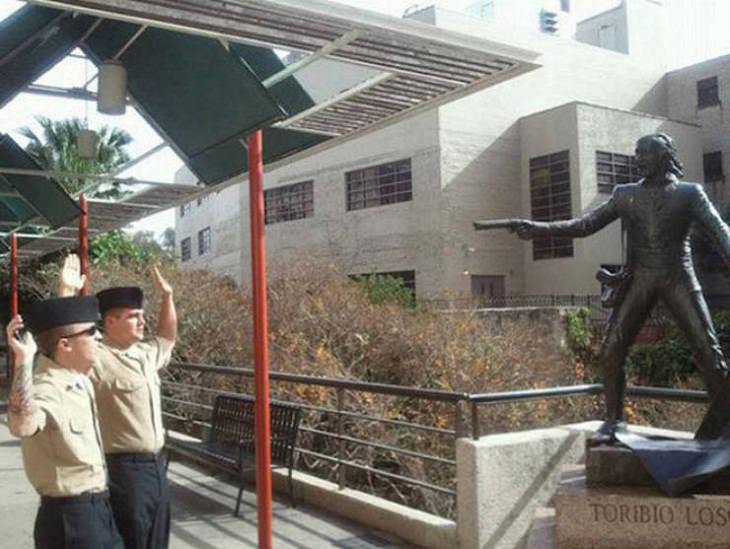 Share these funny pics with your loved ones!