The English language has a fair share of idioms and proverbs that sound bizarre and funny to a foreigner's ears. English learners may go bananas as they try to understand why people in English-speaking countries are so preoccupied with counting holes in Swiss cheese, waking up on the right side of the bed, and taking things with a grain of salt.
But English is by far not the only language in the world with funny and often puzzling sayings, and the proof is in the pudding! Just take a look at these 15 hilarious idioms from different languages around the world.
1. Thai - สีซอให้ควายฟัง (see sor hai kwai fang)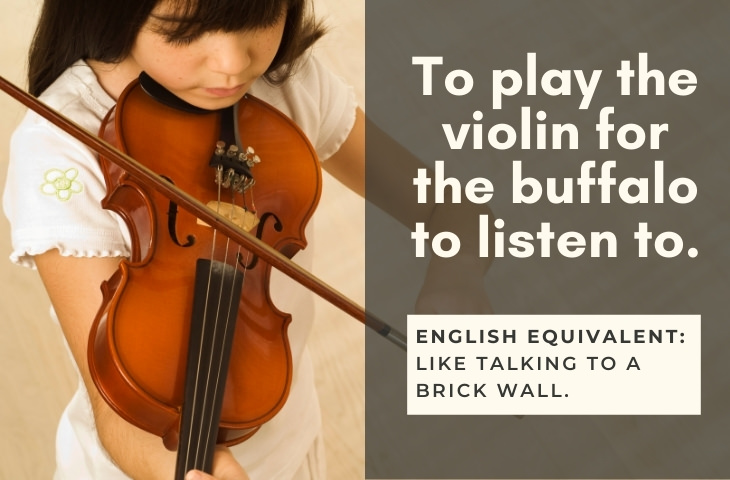 2. Polish - Mieć muchy w nosie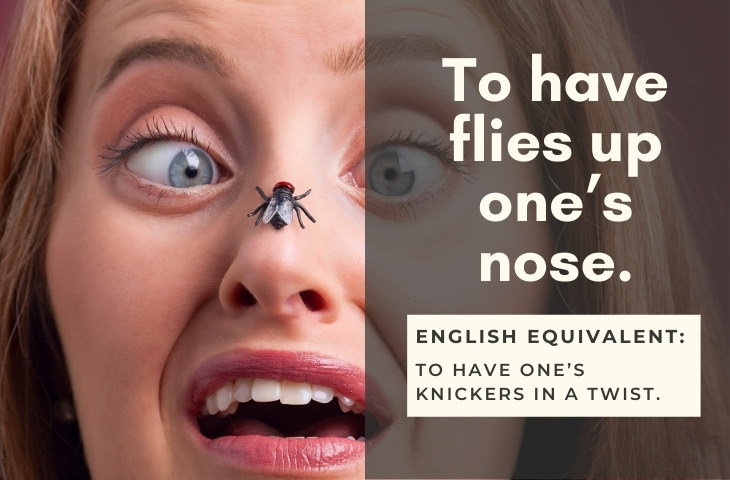 3. Dutch - Over koetjes en kalfjes praten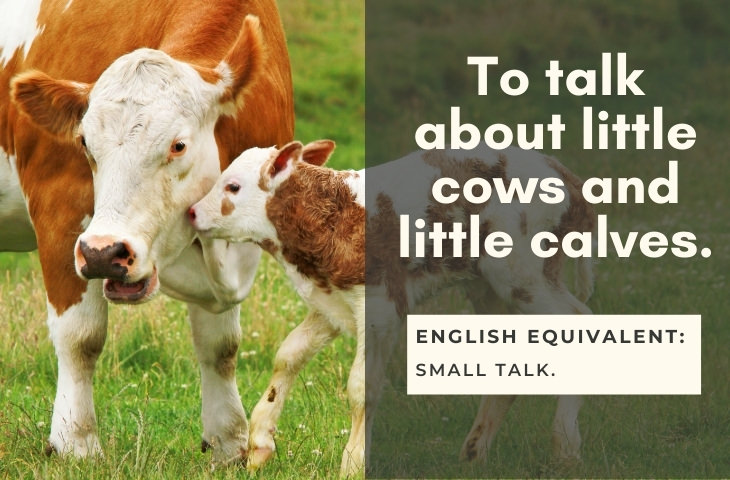 4. Spanish - Camarón que se duerme se lo lleva la corriente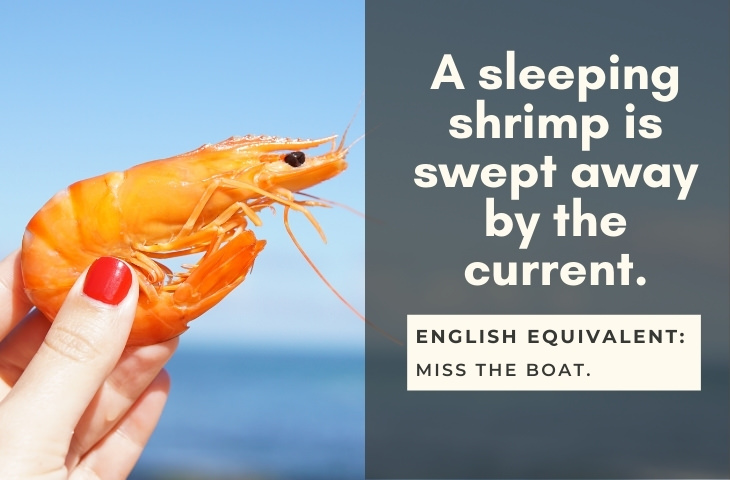 5. Armenian - Գլուխս մի՛ արդուկիր (glukhs mi՛ ardukeer)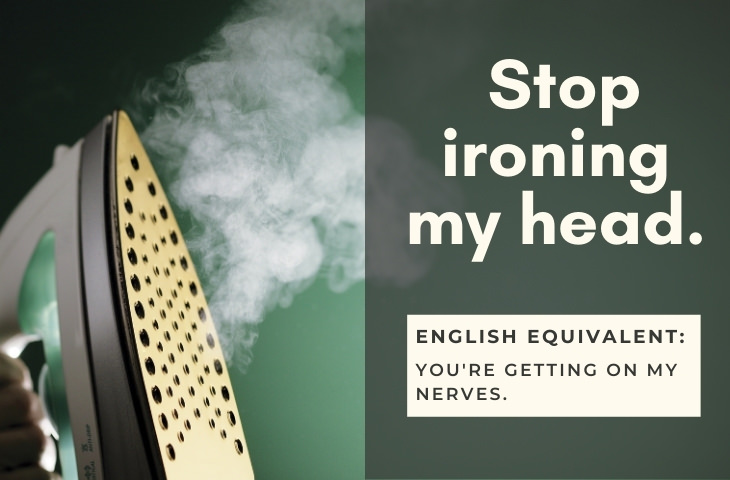 6. Bulgarian - Hа всяко гърне мерудия (na vsyako garne merodiya)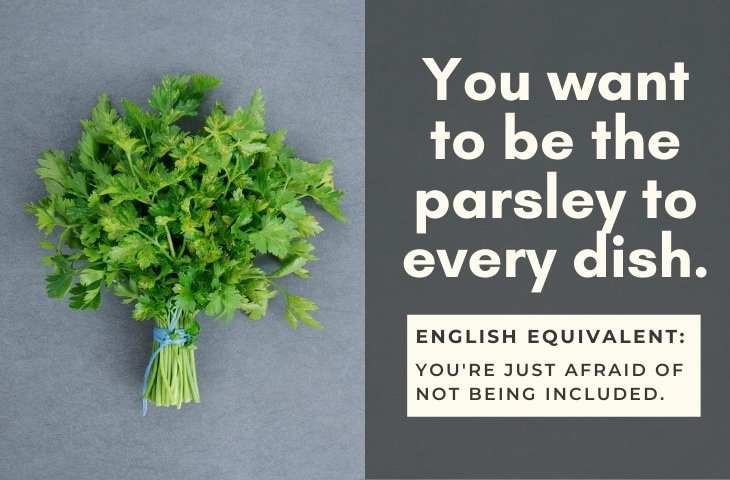 7. German - Das geht mir langsam auf den Keks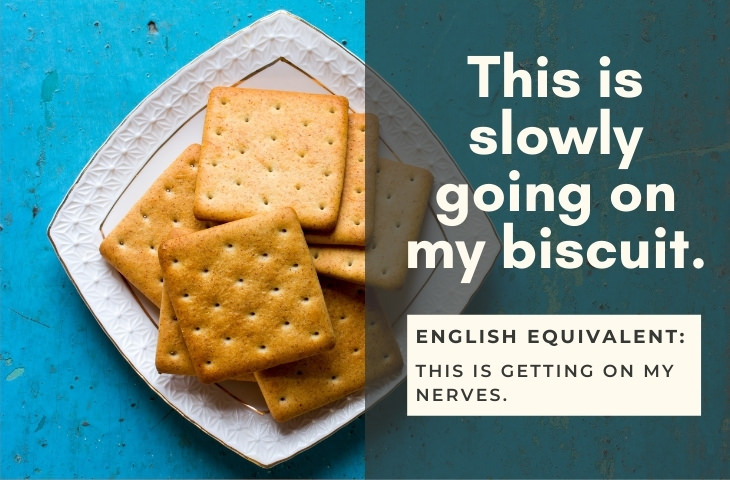 8. Lithuanian - Lyja kirviais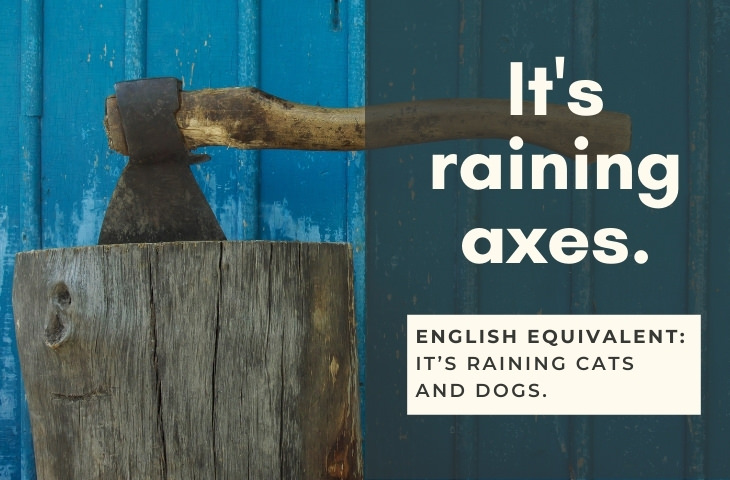 9. Italian - Ogni morte di papa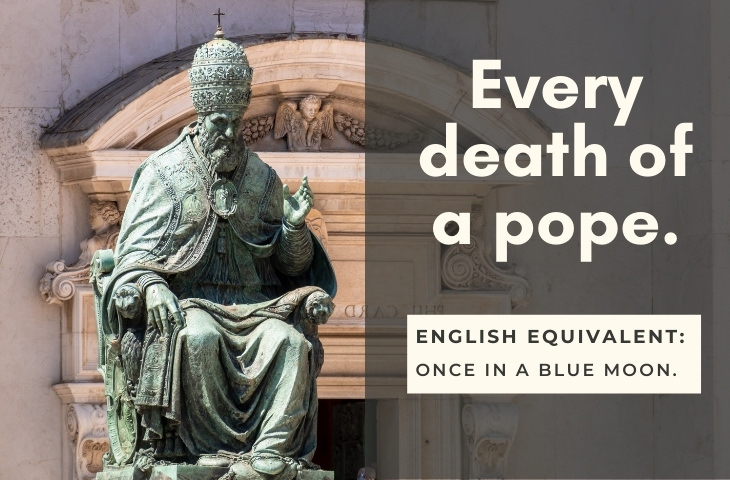 10. Arabic - التكرار يعلّم الحمار (At-Tikraar yu'allem al- Himaar)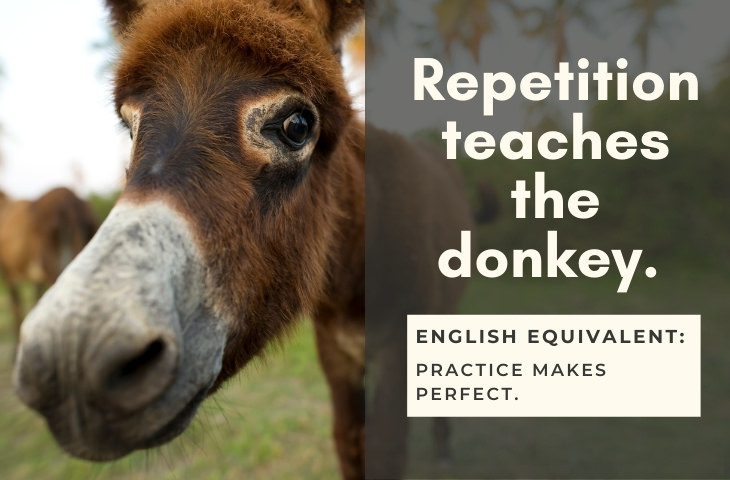 11. German - Das ist nicht mein Bier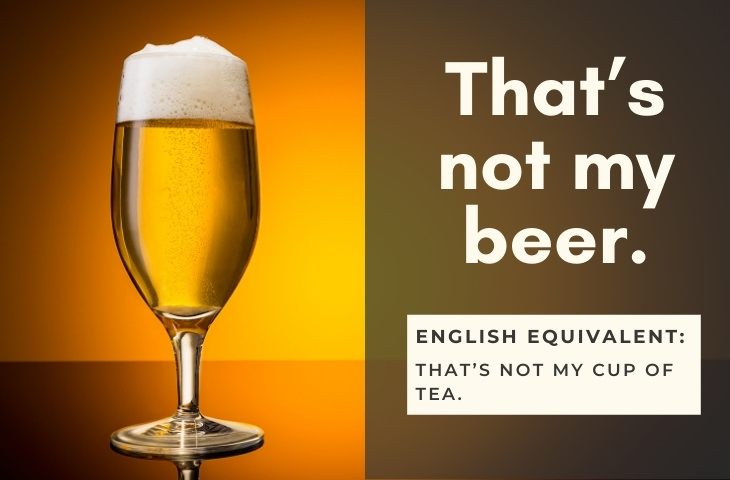 12. Ukrainian - Перемивати кісточки (peremyvaty kistochky)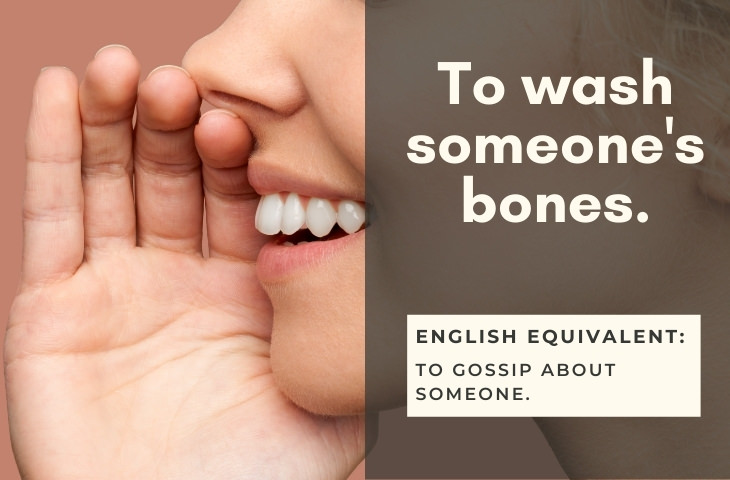 13. Czech - Chodit kolem horké kaše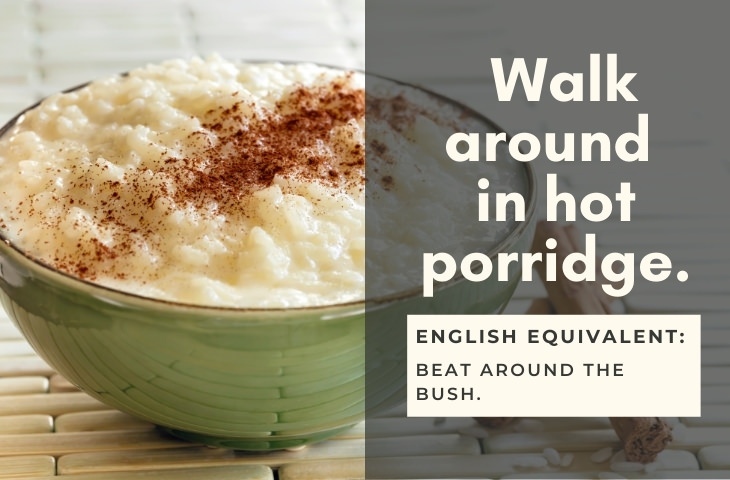 14. Hindi - Oont Ke Mooh Mein Jeera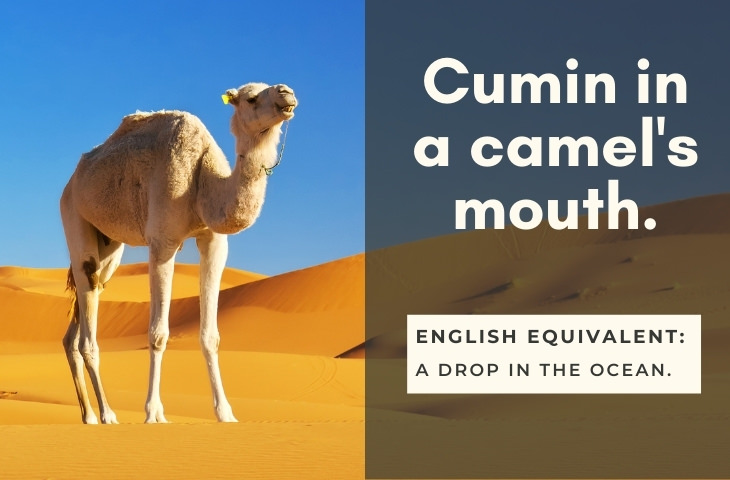 15. Russian - Рыбак рыбака видит издалека (rybak rybaka vidit izdaleka)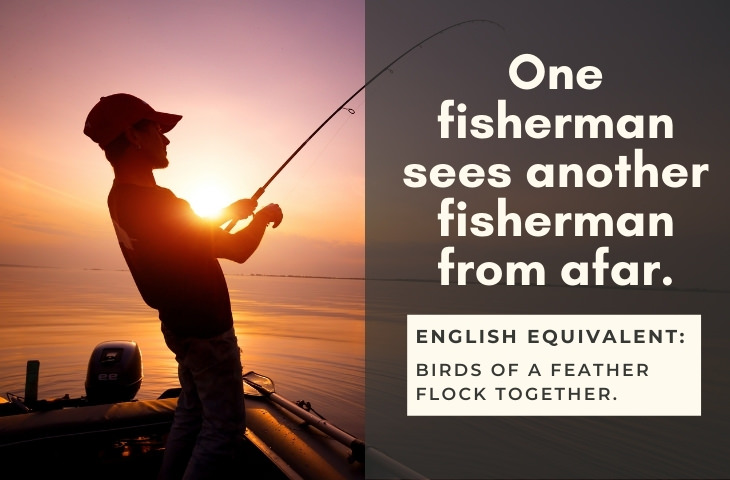 Share these funny sayings with family and friends!