Picture this. You're on a long drive, crossing over state lines as you rush to visit an ailing relative or for the job interview of a lifetime. You're hungry, you're tired and for some reason, the same song is playing on every single radio station. Suddenly, a light catches your eye, and you look up to see a giant billboard for McDonald's, with Ronald's red-and-white face beaming down at you. In bold letters at the top of the sign are the words "Ten miles ahead". Your energy is restored with new hope and a nearby destination in mind to replenish your spirits for the long journey ahead.
This is just one small display of the power billboards can have. Massive empty spaces hovering over the heads of thousands of passing cars every hour. And anyone with spare cash and a seemingly good idea can use it as they please! But not all are used quite as kindly as the one described above. Once in a while, either a company or an oddball citizen will take it upon themselves to utilize these giant blank spaces to pass on the weirdest of messages. They can be poignant, awkward, hilarious, and often just plain baffling. Not all advertisements make sense and not all billboards are used for advertising. From Subway's mind games to desperate attempts to find love, these are surely some of the wackiest billboards you will ever have the fortune/misfortune of seeing!
1. How to really make the message sink in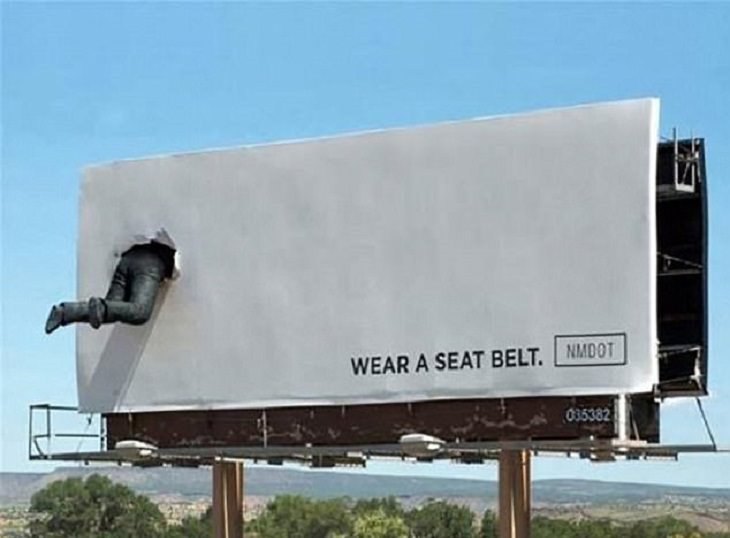 2. The toothpaste that gives you super-teeth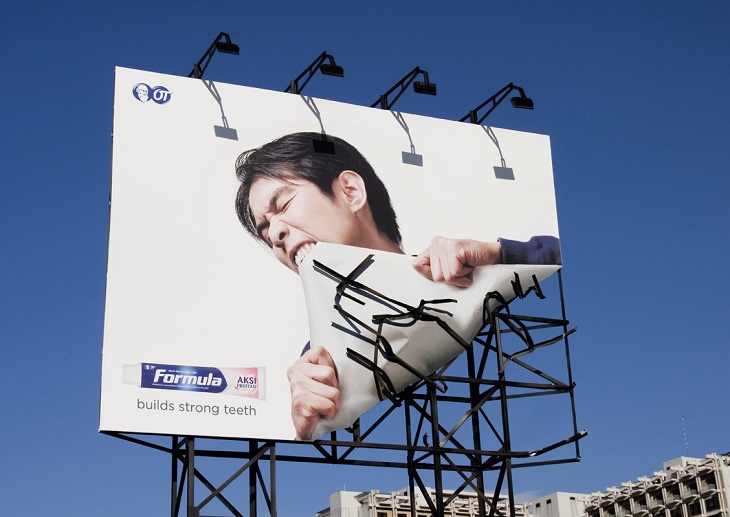 (Imgur)
3. How dare— Oh…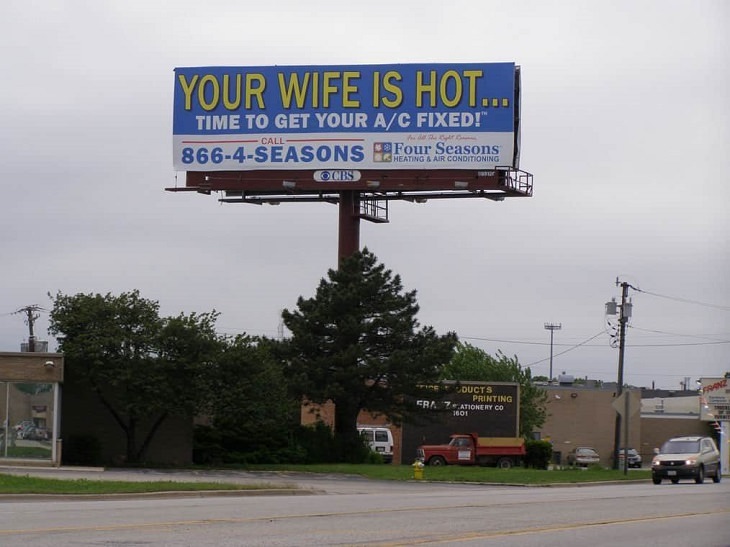 (lolwot)
4. Get ready to fly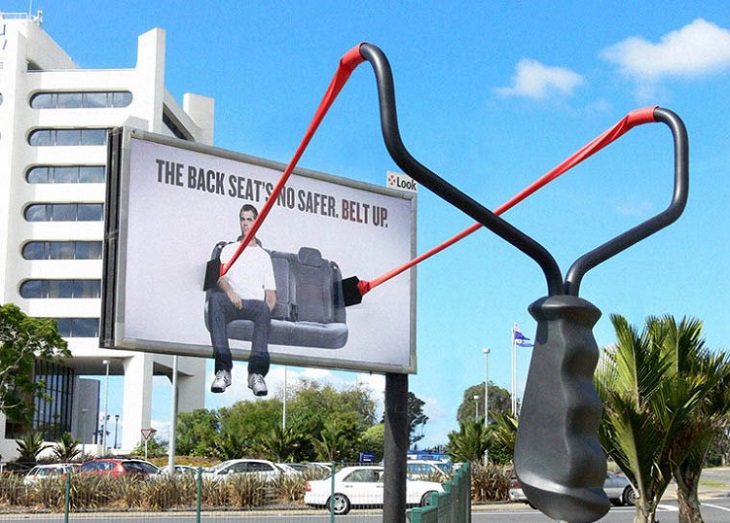 (osocio)
5. The ultimate melted cheese fantasy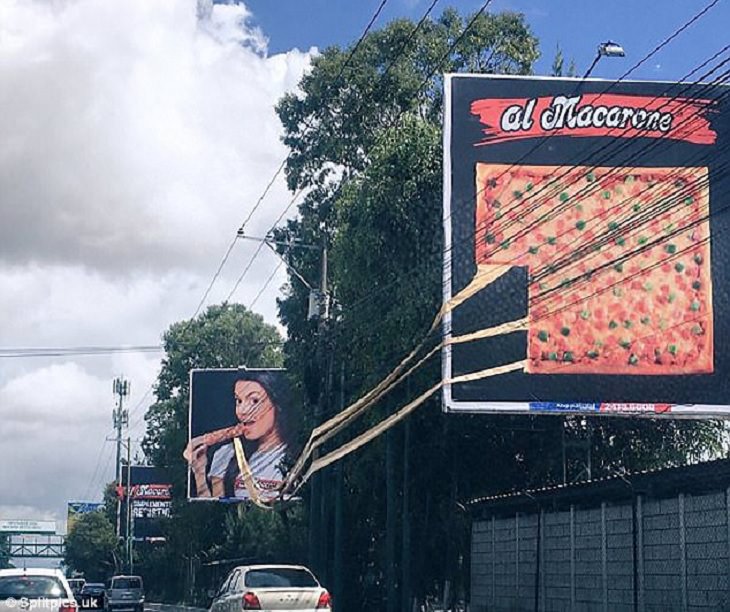 6. You think you're so clever, don't you?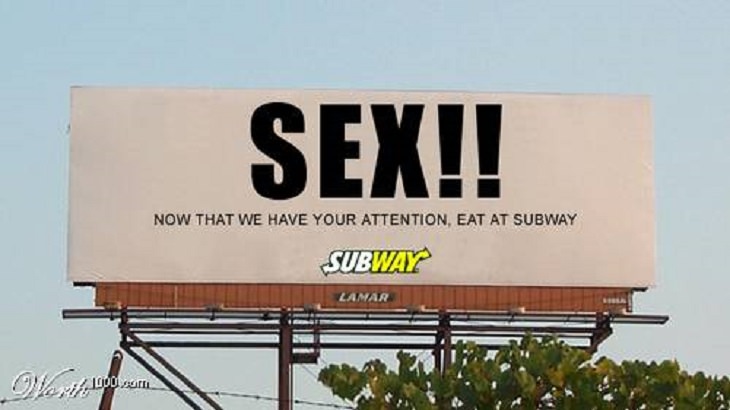 7. Don't litter. Don't do it.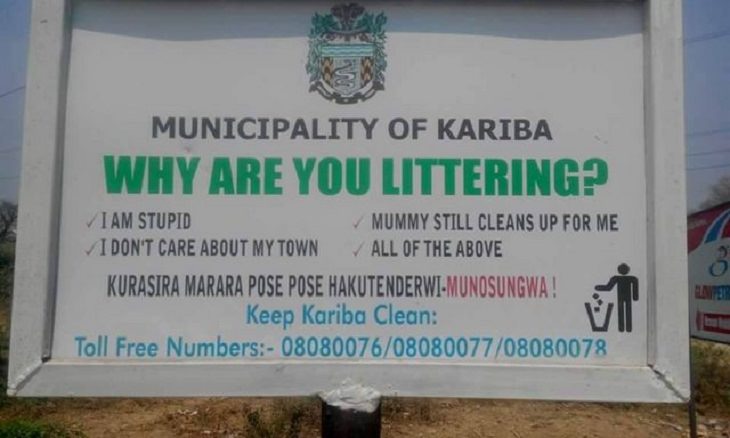 (Reddit)
8. When times are tough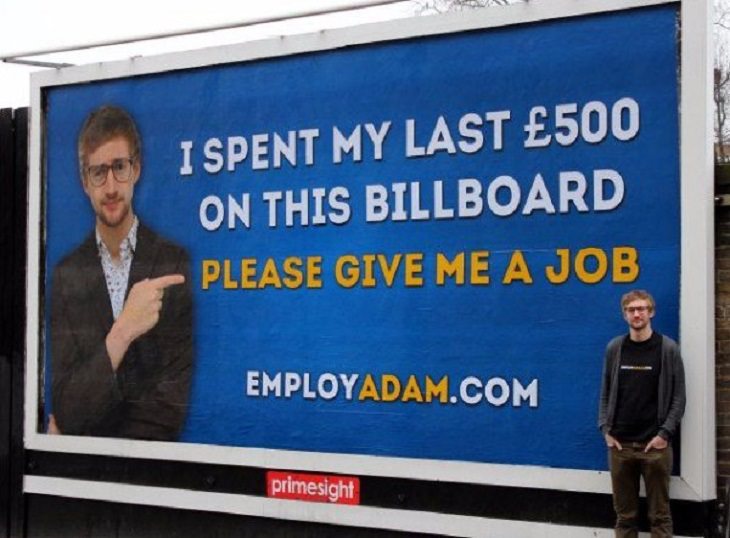 9.
So graphic. Yet… So accurate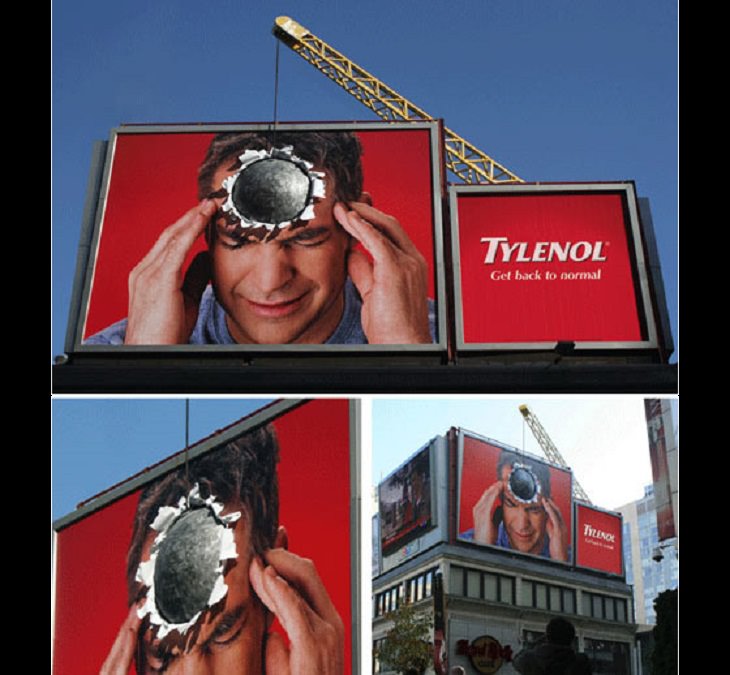 (roc21)
10. Very funny, Ikea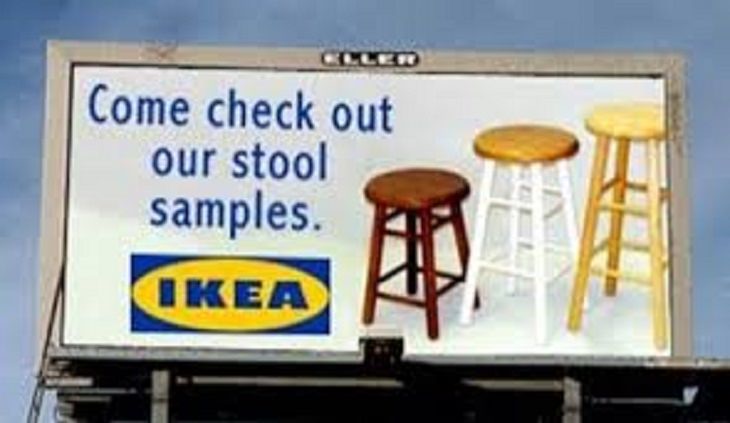 (Reddit)
11. When the competition makes it to the big screens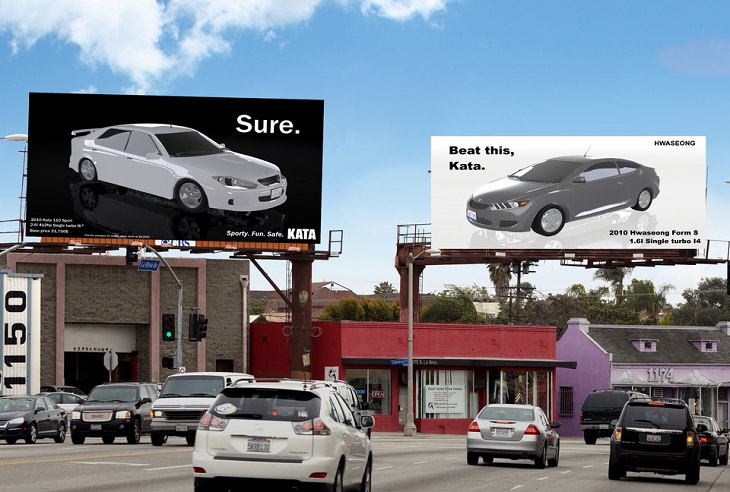 (Reddit)
12. An update on the price of gas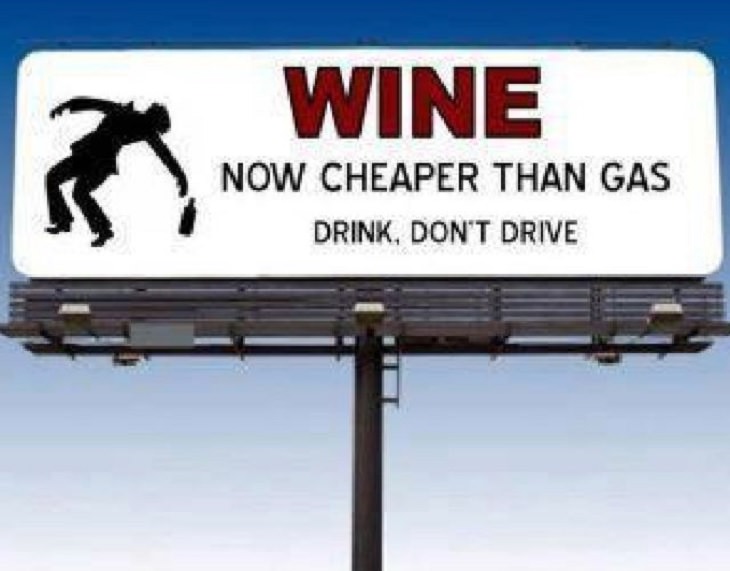 (i.pinimg)
13. A post-pandemic realization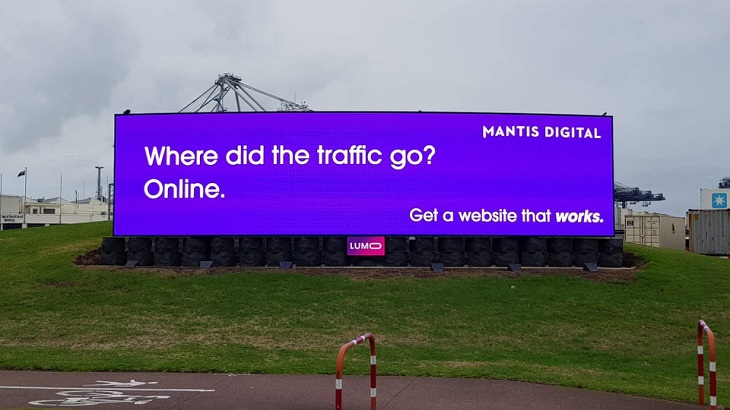 (Reddit)
14. When a billboard disguises itself as your PC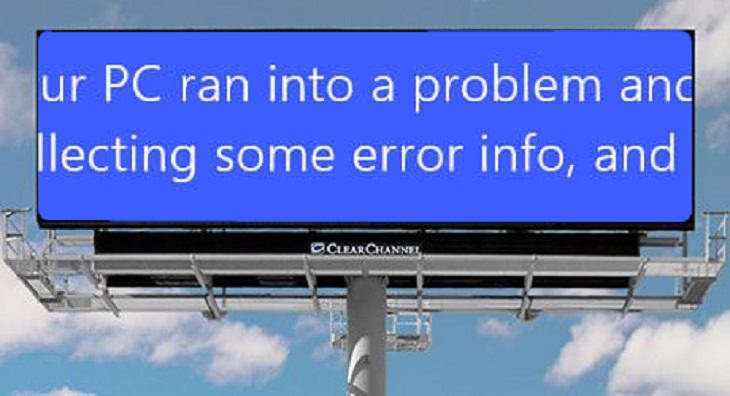 (Reddit)
15. Determined to confuse us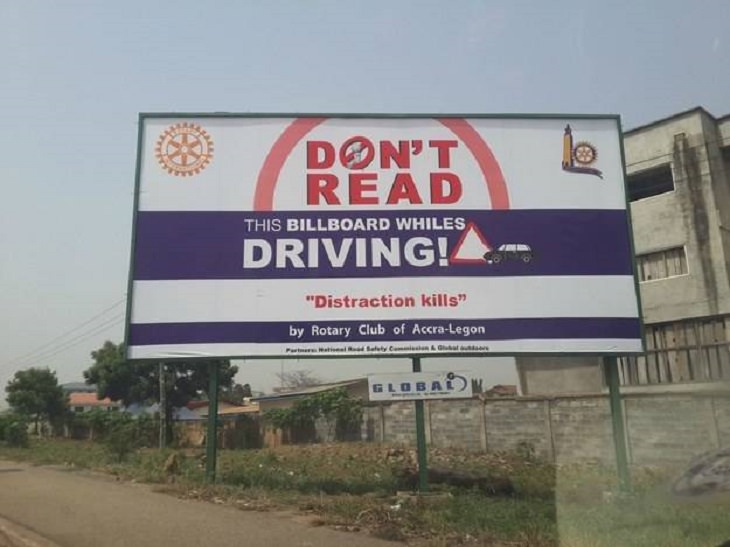 (Buzzfeed)
16. What does this even mean?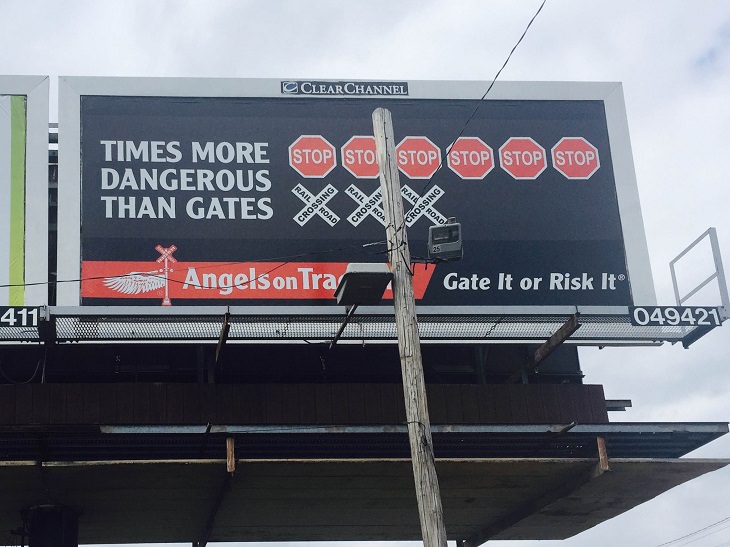 (Imgur)
17. Some puns are unacceptable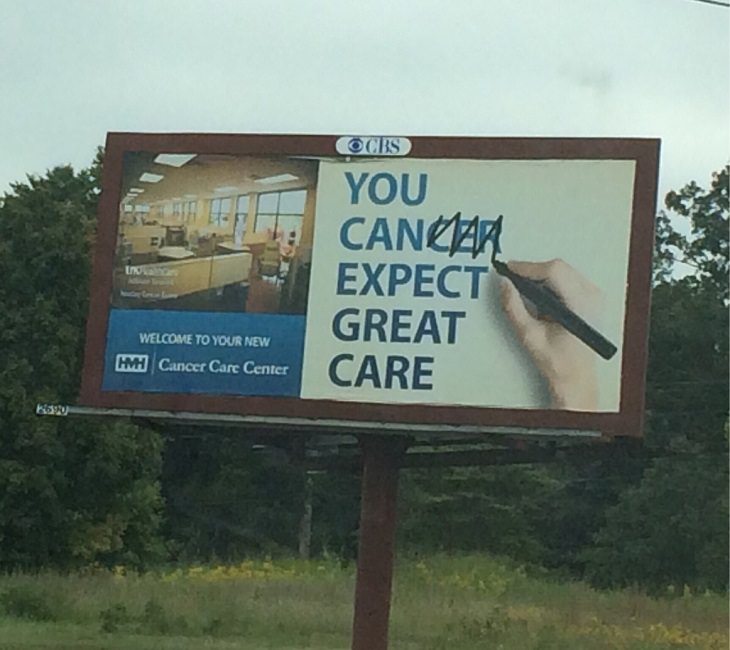 (Imgur)
18. A statement, a play on words, but definitely not an ad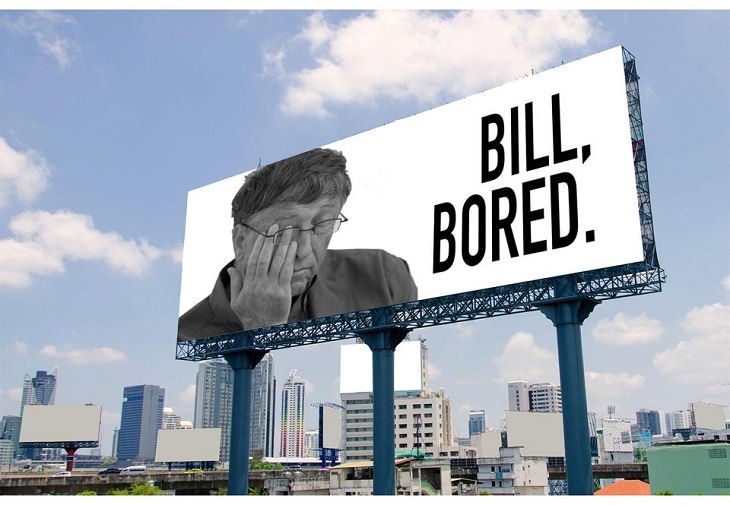 (Reddit)