It's always a wonderful thing to watch a toddler grow into a young child and begin to have a degree of self-determination, however when they're left unattended with clippers or scissors, it's a sure-fire recipe for a hilarious disaster. These hysterically funny pictures will remind you why they should be kept well out of reach:
When this little girl's hairdresser was asked if this could be fixed, the answer was a resounding "NO".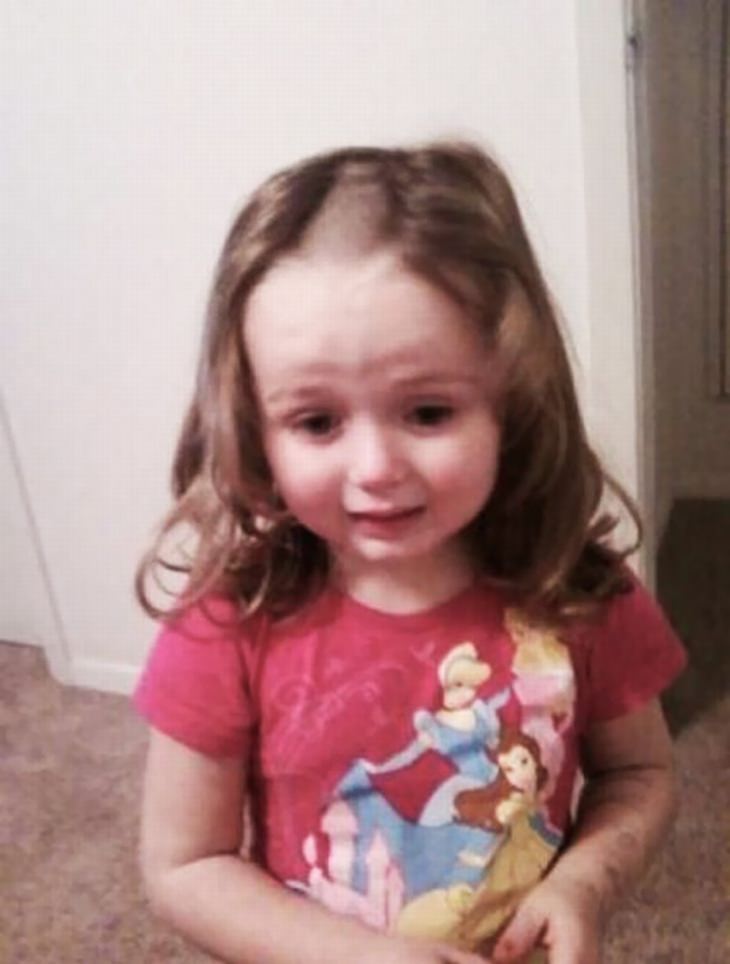 This girl thought she looked "fab" after she was shown what she had done.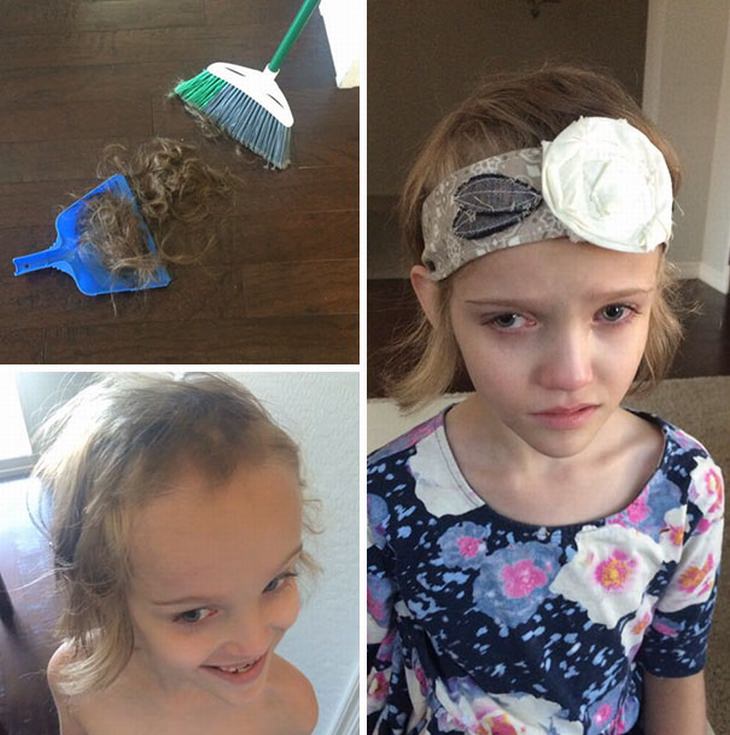 This young man decided to trim his eyebrows, went too far, then cut off bits of his hair and stuck them in place.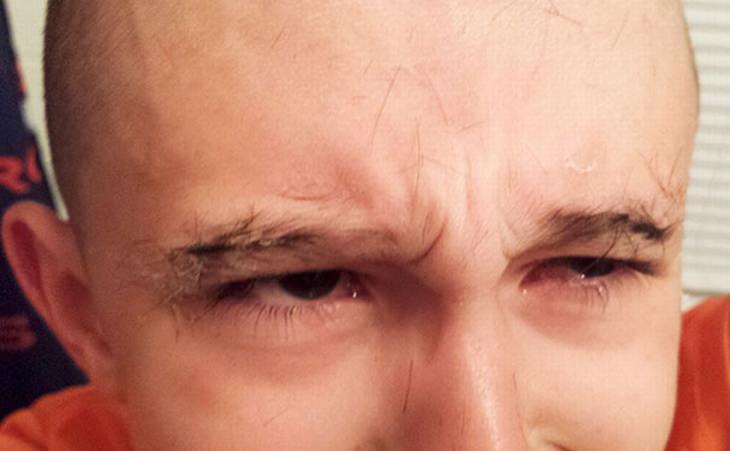 His older brother did this to him.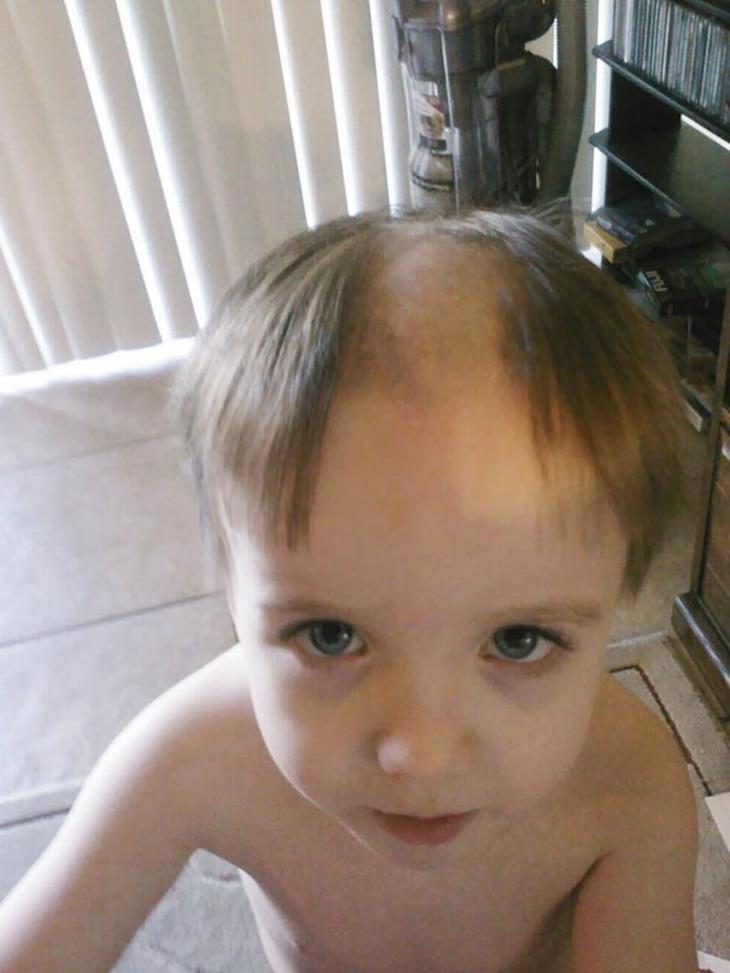 A botched attempt to make his hair look like Daddy's.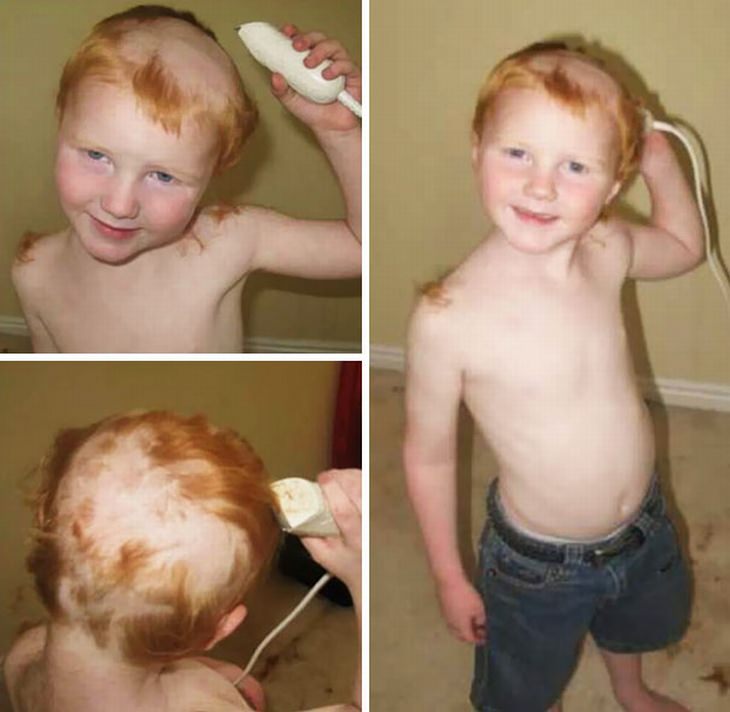 He decided that he wanted a mohawk, so he used Dad's clippers to (attempt to) create one.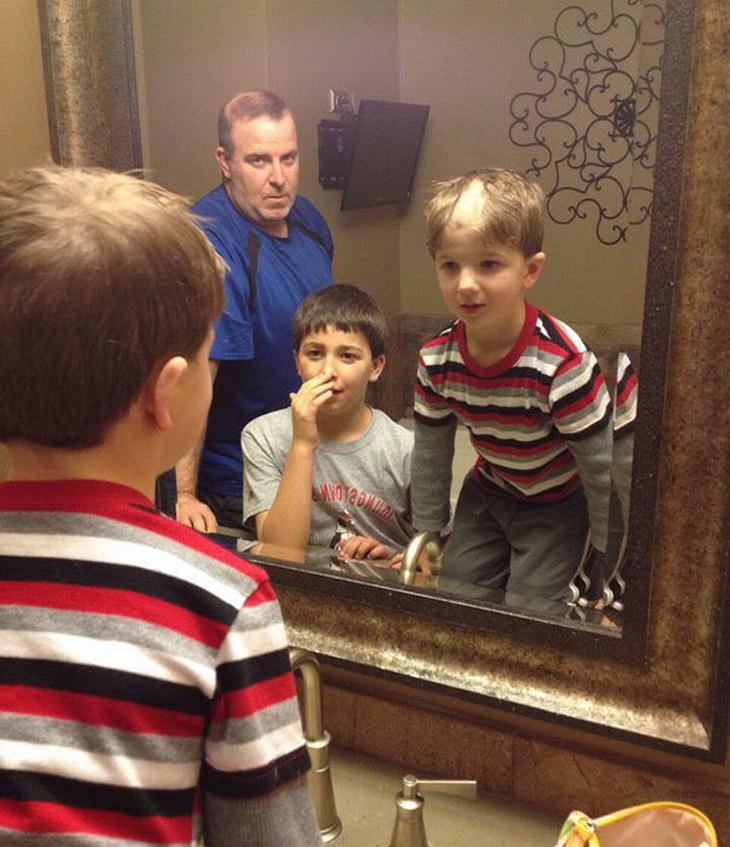 Keira's effort isn't so bad when contrasted with the others here!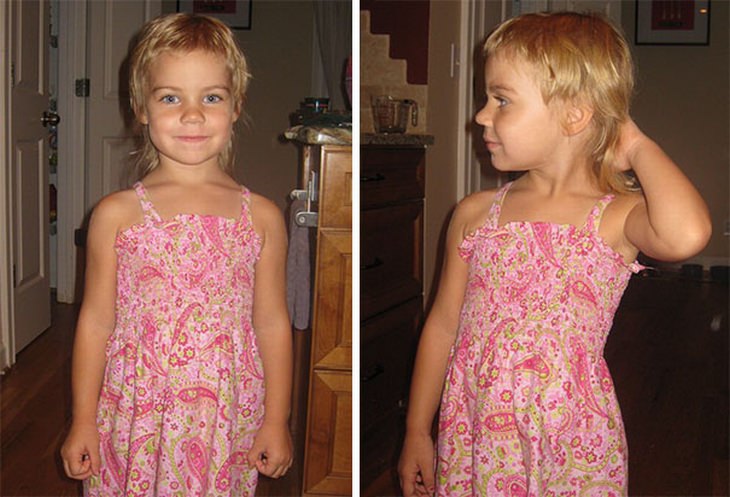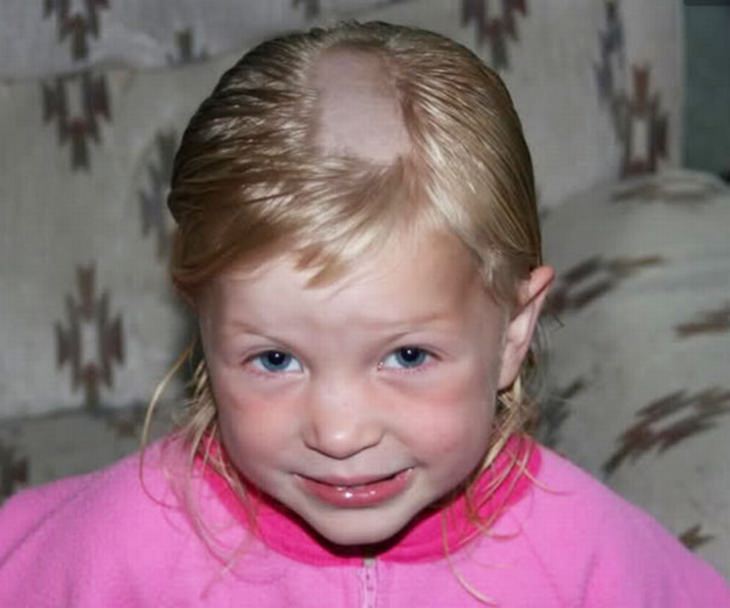 That fringe is a disaster, dear.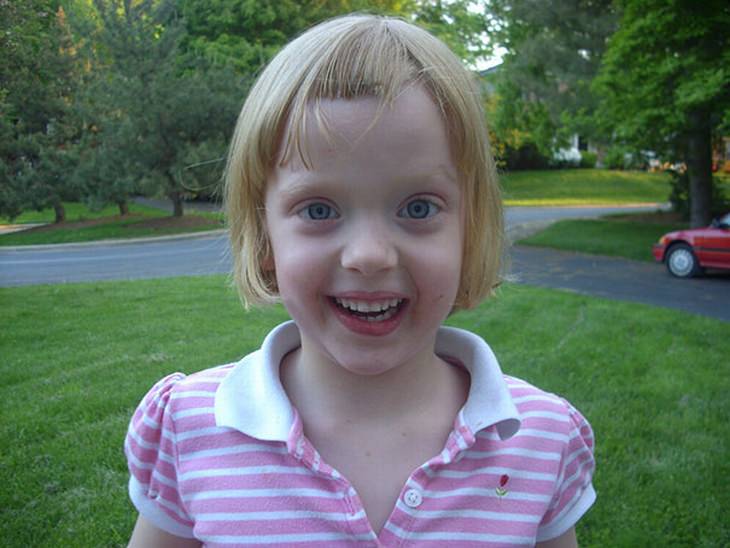 She had bangs. She decided she didn't want them. She cut them off.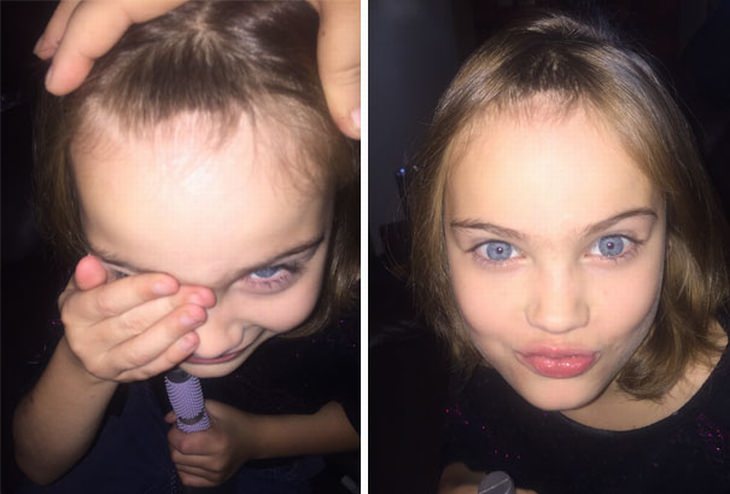 A Rosie O'Donnell-inspired look. Not a bad effort though!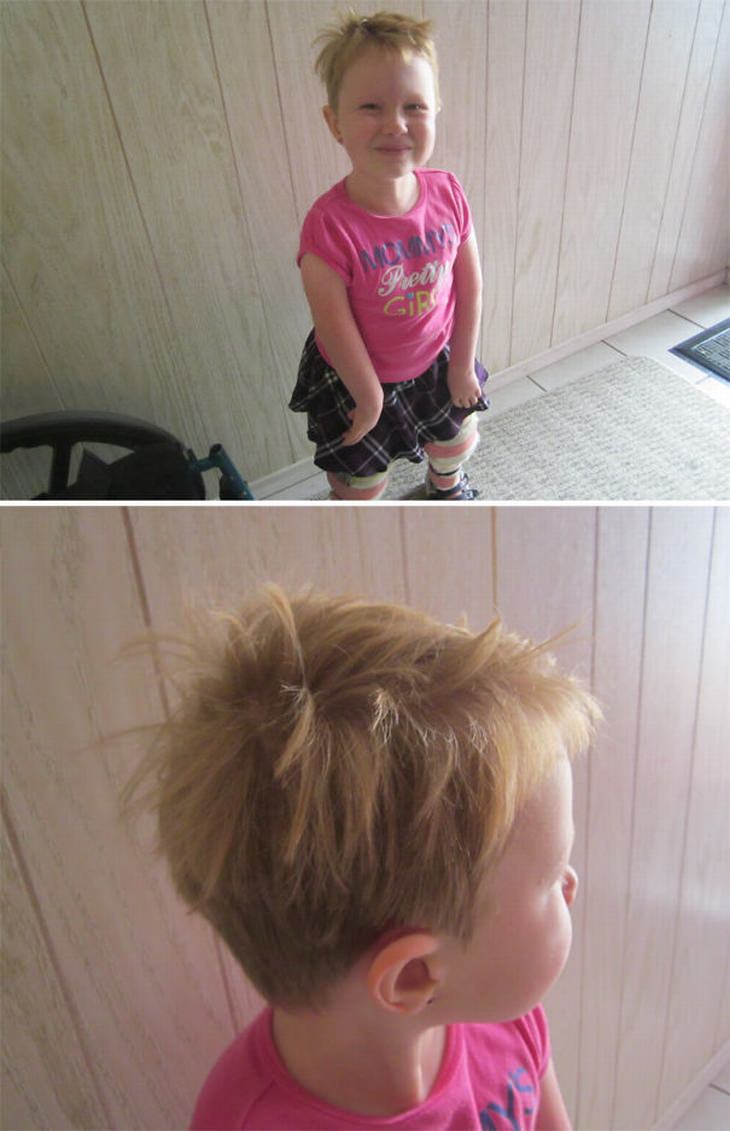 Despite making herself look like a redneck, she didn't mind at all.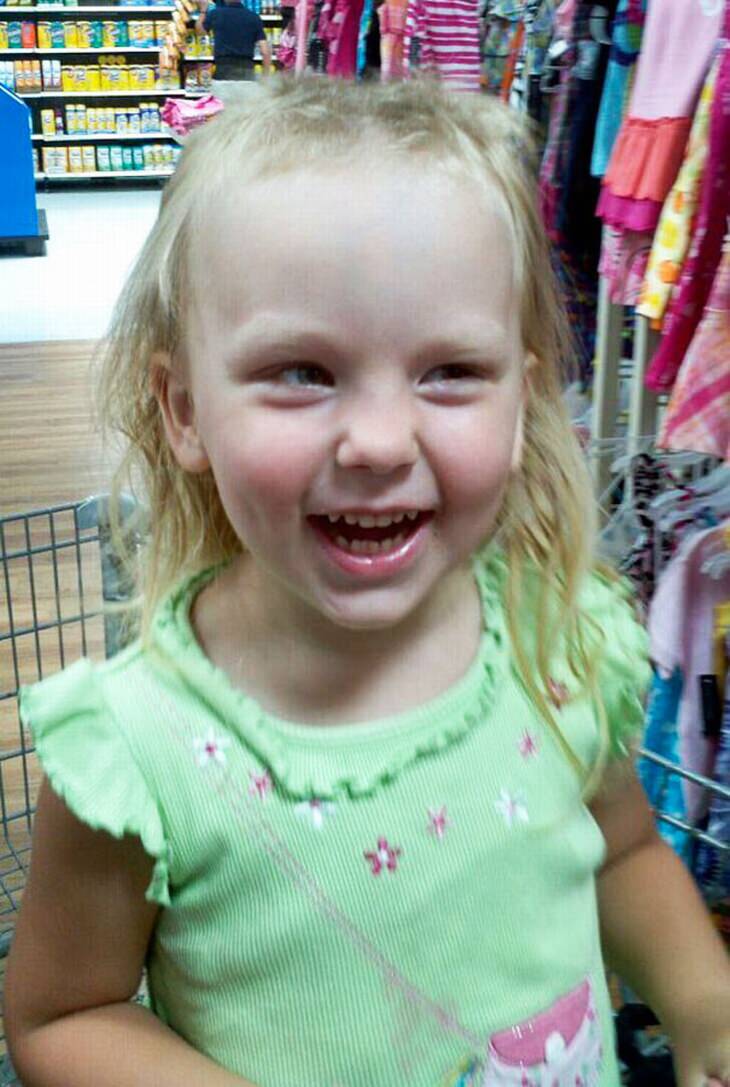 An innovative "blunted edge" look.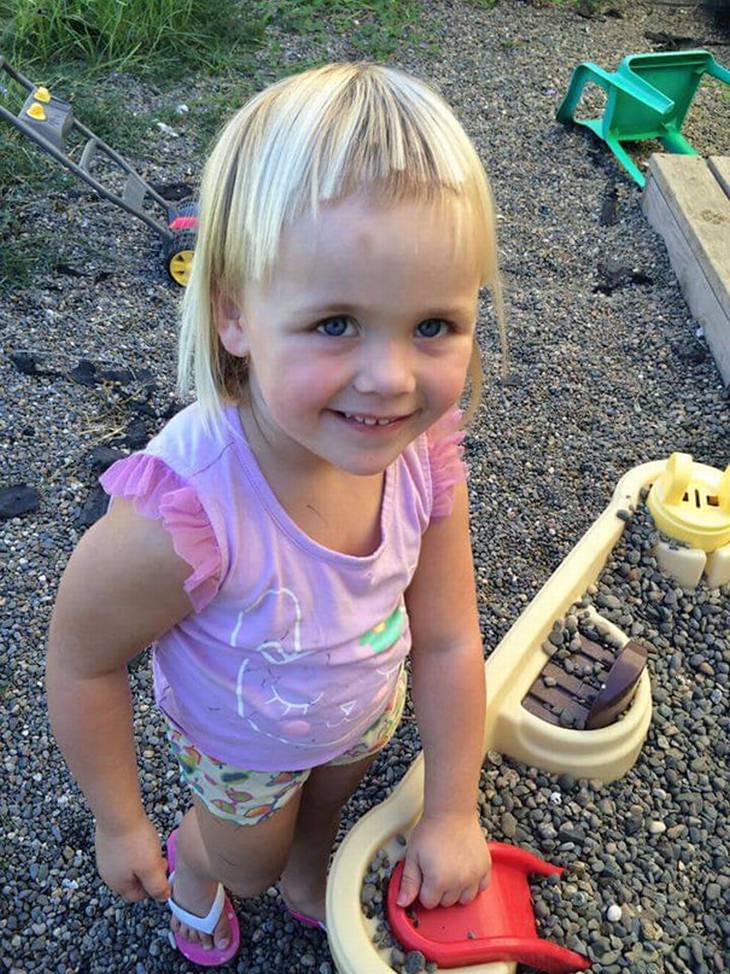 Tried to cut his own hair. Made a massive mess instead.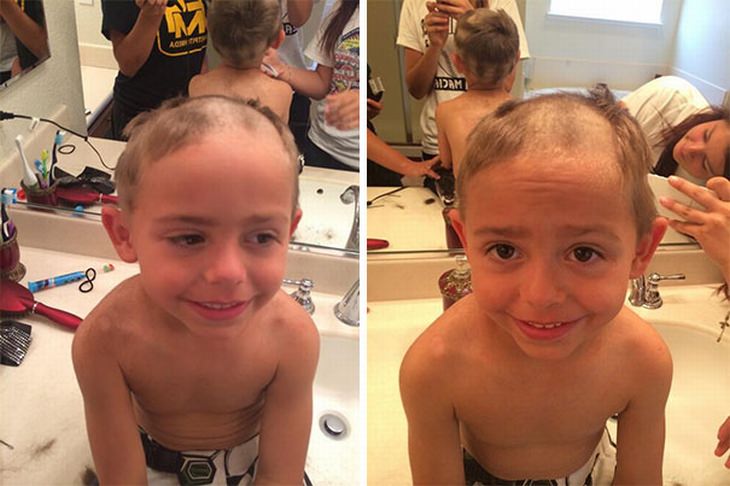 Mom didn't know whether to laugh or cry when she saw this.