Here's an easy casserole dish made with your leftover Turkey. It's such a delicious way to use your leftovers that you will be tempted to deliberately leave some Thanksgiving turkey for the next day from now on. This one is a slow-cooked recipe, but preparation time is less than 30 minutes!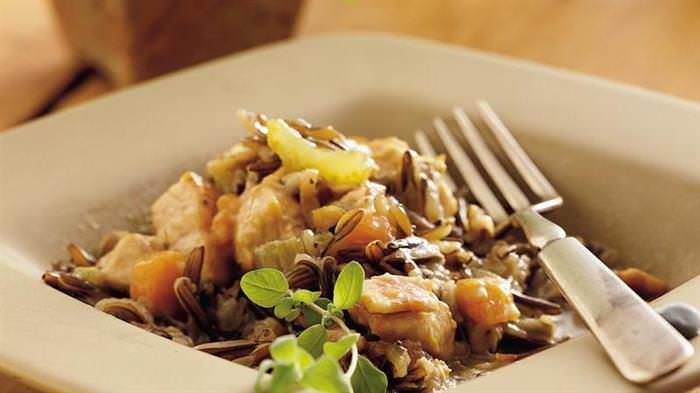 Ingredients for Turkey-Wild Rice Casserole:
Method of preparing the Turkey-Wild Rice Casserole:
Cook bacon over medium heat until almost crisp. Stir in the turkey, carrots, onion, and celery. Cook for 2 minutes, stirring frequently until the turkey appears brown.

Add the turkey mixture into the slow cooker, and stir in the remaining ingredients. Cover the turkey, and cook on low heat setting for approximately 5 to 6 hours.
Chef's Tip:
If you can't find marjoram, try using oregano, thyme, or tarragon.
Source: Betty Crocker