These oven-grilled chicken drumsticks are a real weeknight lifesaver. You need only 5 ingredients to prepare this chicken, and both kids and adults will love munching on it. Need we say more?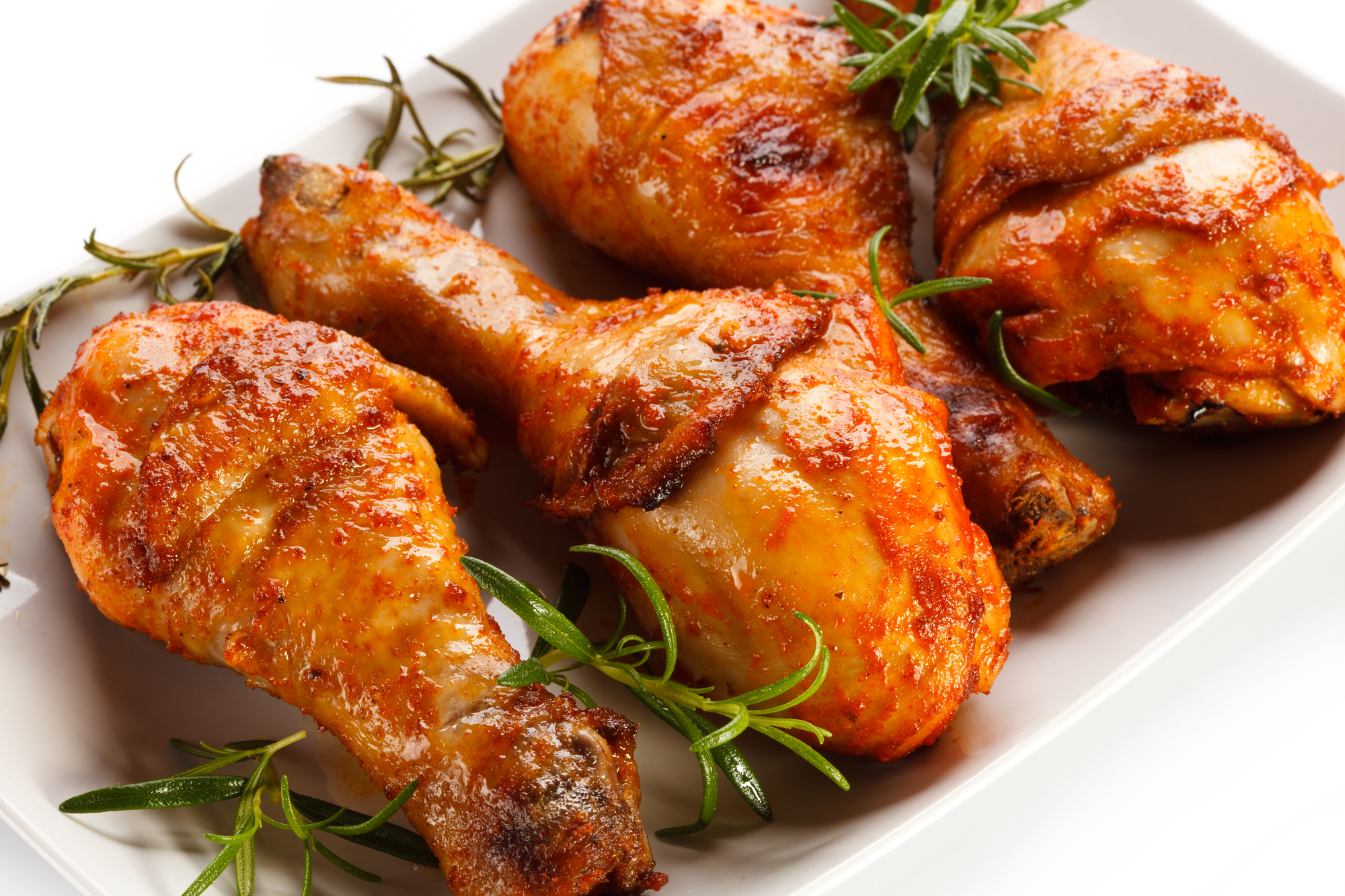 Ingredients for Oven Chicken Drumsticks:
Method of preparing the Oven Chicken Drumsticks:
Preheat the oven to 400°F (200°C). Line a baking sheet with parchment paper for easy clean-up.

Dry the chicken drumsticks with paper towels to help the seasoning stick better. Then arrange the drumsticks on the pan so that they are not touching.

In a measuring cup or a small bowl, combine the oil, lemon zest, garlic, paprika, and salt together, and mix until smooth. This is your marinade.

Brush the marinade evenly on both sides of the drumsticks.

Bake the chicken for 40 minutes, then take them out and spoon the chicken drumsticks with the chicken juices. Set the oven to the grill setting, and cook the chicken for 5 more minutes, or until the skin is crisp and browned.

Serve fresh with your choice of side dish. Mashed potatoes, oven-baked vegetables, or a fresh salad all work great with this chicken.
Chef's Tip:
Garnish with rosemary for a festive serving plate.
Source: Mykidslickthebowl.com