The art of camouflage is one we typically leave to the more naturally equipped members of the animal kingdom. Discovering a stick insect or a chameleon hiding in the foliage or suddenly appearing in our eye line wouldn't shock us. However, it's not only these gifted creatures that have the ability to blend in with their surroundings. Pets, people, and even inanimate objects can blend in seamlessly, almost disappearing from our view. Just take a look at these hilarious ninja-like moments of camouflage we encounter in our everyday lives.
1. Where did the Goldendoodle go?

2. Is it a dog or a tiger?

3. Polka dots everywhere!

4. Hmm… The carpet seems a little lumpy today

5. When you find your perfect spot

6. A chicken hiding among the leaves

7. Shrouded in flowers

8. Wear the sky on your face

9. These shoes go straight to the floor

10. Hidden in the blackness

11. Getting a phone cover that matches your kitchen

12. You can spot the dog only by the nose

13. Can you find the square-shaped fridge magnet?

14. Sweaters are not meant to be upholstery

15. Oh no - my feet have disappeared

16. Buried under the snow

17. Right in the middle

18. This little guy doesn't need to be buried under the sand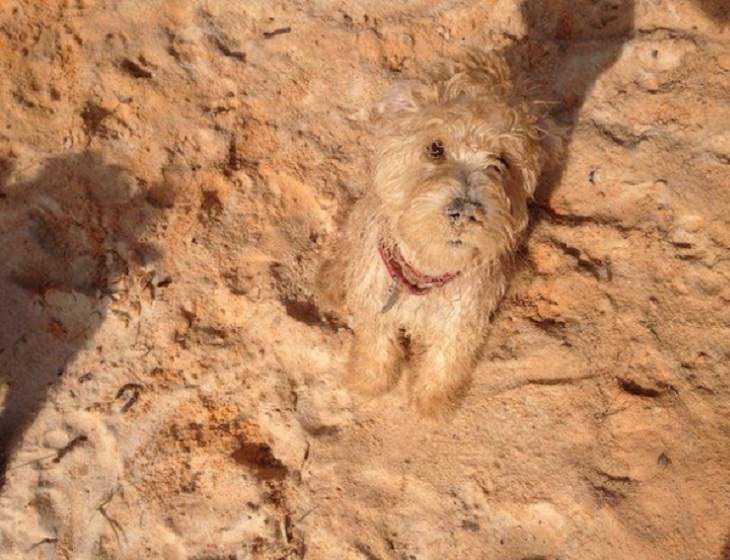 (Source)
Be sure to share these extraordinary camouflage capabilities!