Alan Schaller is a London based photographer known for his signature style street photography, which features play with high contrast light and shadow and stunning architecture. In this series called 'Metropolis' Schaller deals with themes of isolation and loneliness in an urban environment. The photographs take us into the heart of an unknown city. The humans seem tiny and insignificant in comparison to the space that overwhelms them. We can't even tell the expressions on their faces, they are all hurrying by in the hustle and bustle of the city.
The stunning unique compositions and distinct mood make Schaller's photography truly one of a kind. The photographer's work has been widely praised and featured in outlets like 'The Independent' and 'The Financial Times'. To see more, you can visit Alan Schaller's website or Instagram page.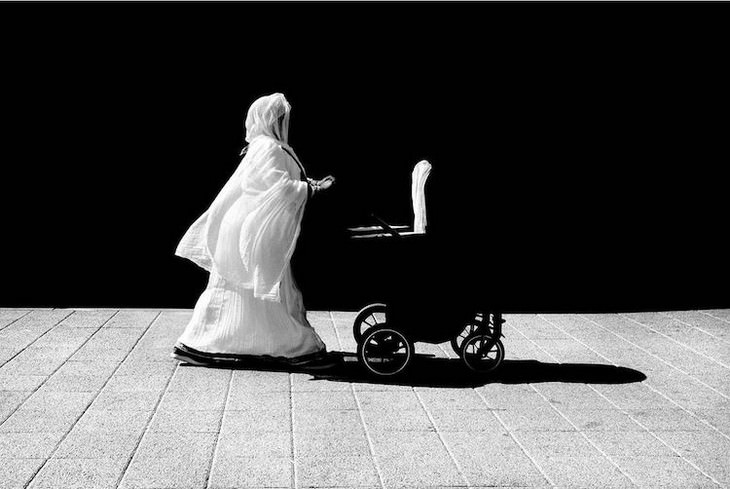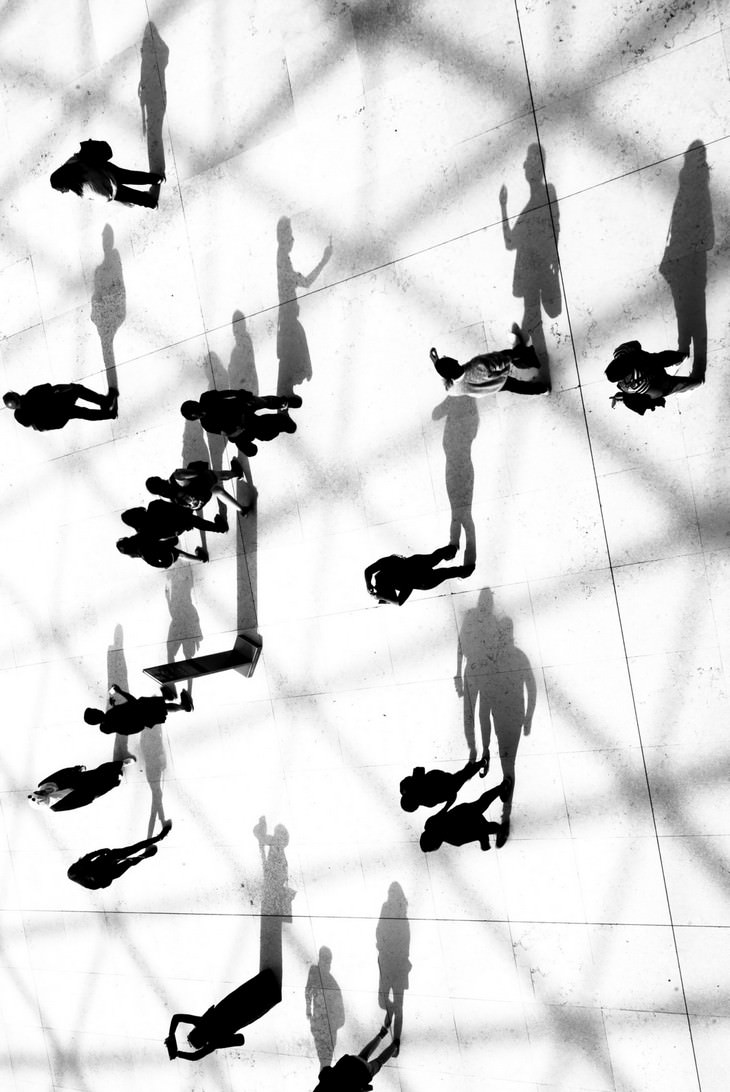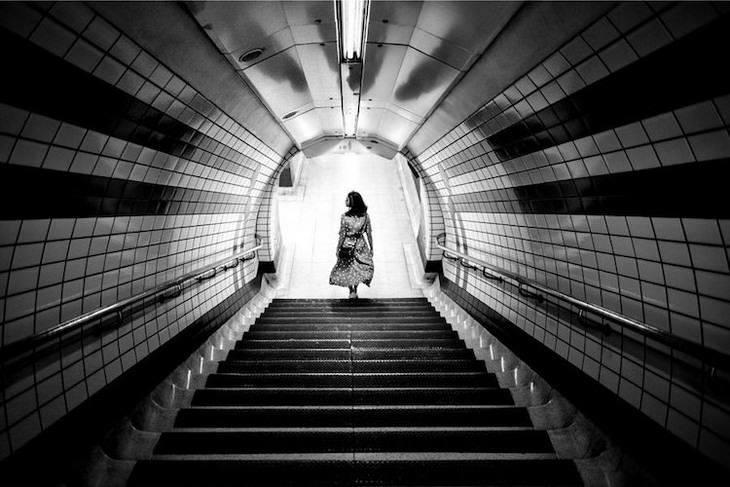 "Before beginning the series, I spent a lot of time working on portraits and more "conventional" street photography and wanted to push my work in a different direction. After some thought and experimentation, I decided to pursue the representation of human life in the context of shape, light, and abstraction," Schaller said in an interview with My Modern Met in 2017. "For me, the challenge was to say something about people, without directly focusing on them."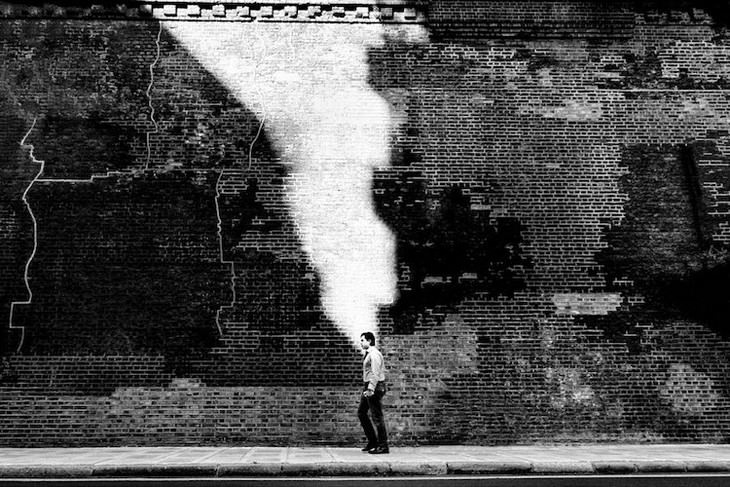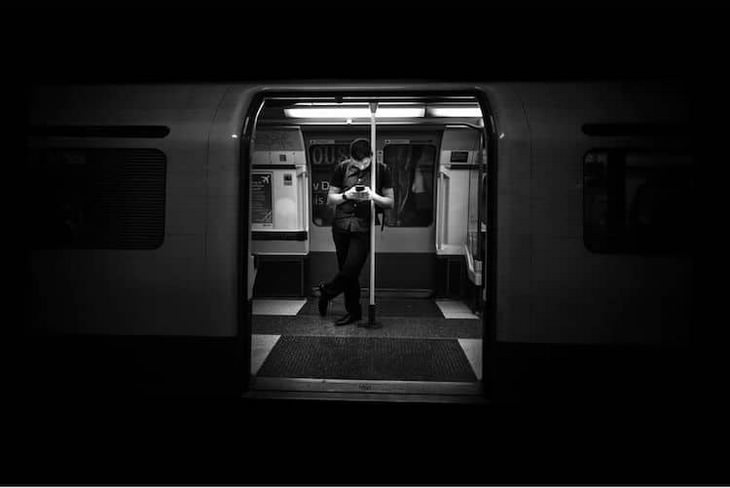 Schaller shared that the majority of the series in candid. For that purpose, he uses a Leica camera which is small, quiet, and discreet. "Sometimes the intensity of eye contact can lift a photograph. Honestly, people very very rarely get upset."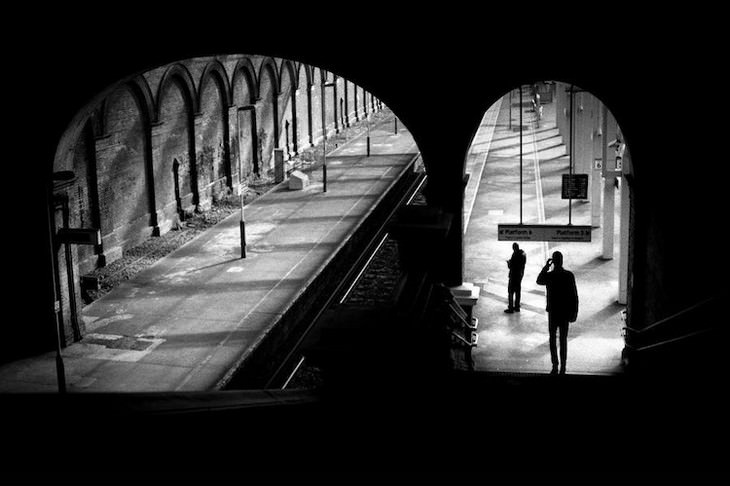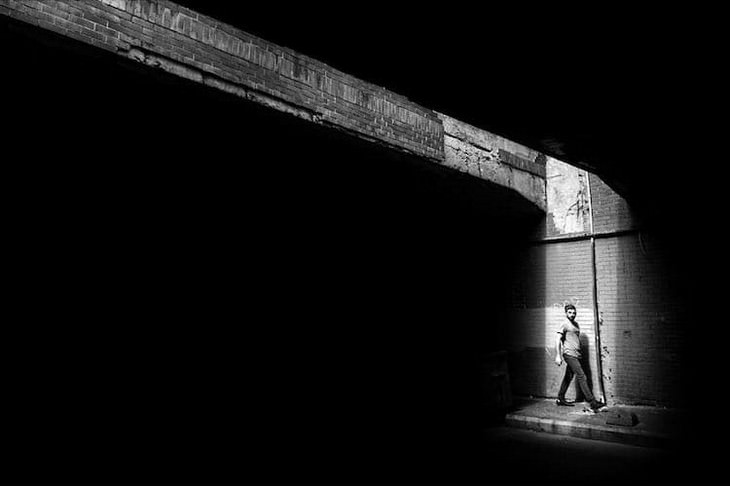 What may be so impactful in Schaller's photography is the message, which many can identify with. "All over the world, people are substituting real relationships for digital ones. For someone who spends a lot of time observing and capturing human life, the way we are getting lost in the world of social media and the big city life is hard to miss," he says. Although the series is mainly shot in London, where Schaller resides, it resonates with viewers from Paris to Tokyo to Sao Paolo.