The Pikes Peak International Hill Climb, also known as The Race to the Clouds, is one of the most fearsome hillclimb events in the entire world. From the start line at the base of the mountain to its summit, drivers have to navigate 12.42 miles through no less than 156 corners, climbing to an altitude of 14,110 feet in the process. What's more is that the course features sheer drops on either side and has claimed more than its fair share of lives over the years.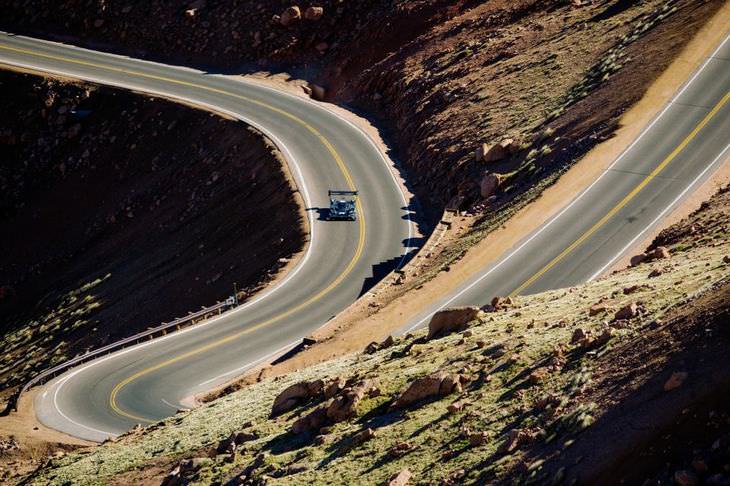 All of the above hasn't deterred Volkswagen from creating a custom-built machine to attack the mountain with full force. Welcome, everybody, to the VW ID R Pikes Peak racer. This 680-horsepower, 2,400-pound weapon is all-electric and is said to be able to accelerate from 0 to 60 mph in a mere 2.25 seconds.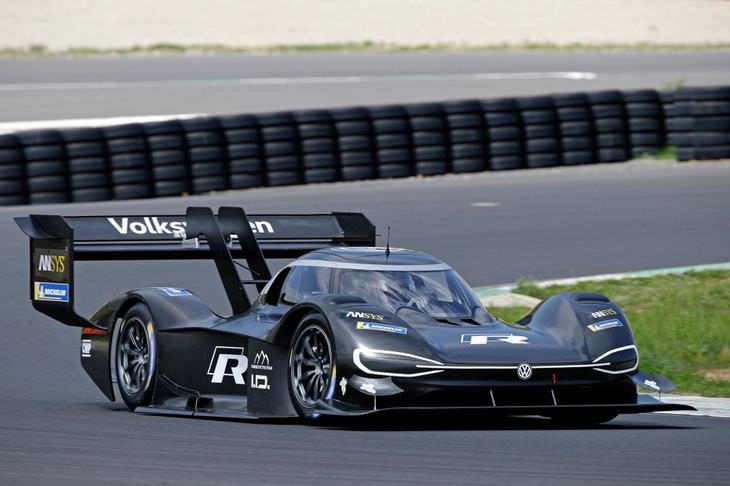 What's more is that there will be a formidable pair of hands behind the wheel, namely those of multiple endurance championship-winning driver, Frenchman Romain Dumas, who also happens to have won the Pikes Peak International Hill Climb three times already.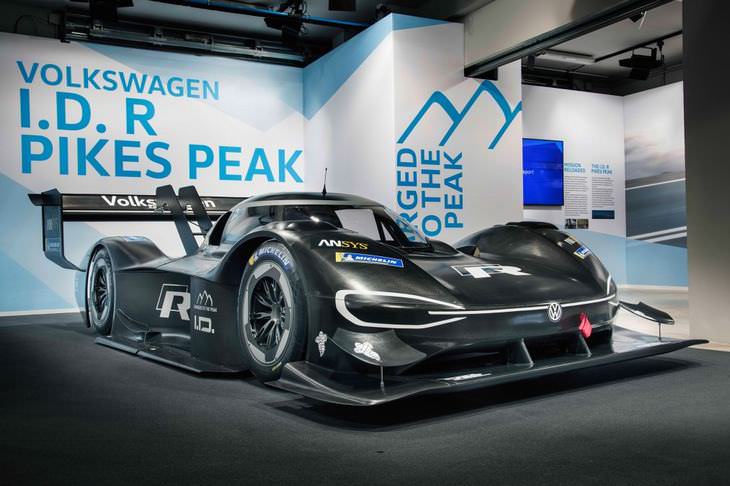 Volkswagen's goal with this car is to break the electric vehicle record time at Pikes Peak, which was set by an eO PP03 (an all-electric, custom-built racing car hailing from Latvia, of all places) driven by New Zealander Rhys Millen back in 2016. Although it looks like it will achieve that goal if all goes to plan, it's highly unlikely that the new Volkswagen will crack overall record set by multiple World Rally Champion, Sebastien Loeb, in a Peugeot 208 T16 Pikes Peak back in 2013.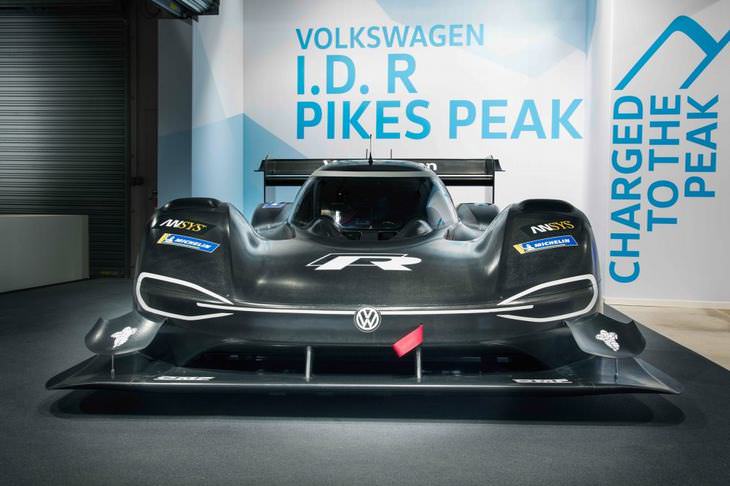 One advantage that the I.D R does have over conventionally-powered competitors is that it will not be affected by the thinning air due to the increase in altitude as it race up the course. Internal combustion engines need to be fed by air (and plenty of it) in order for them to work, so the less dense the air is, the less power the car will make. Electric power isn't reliant on air to work, so this isn't an issue for the ID.R.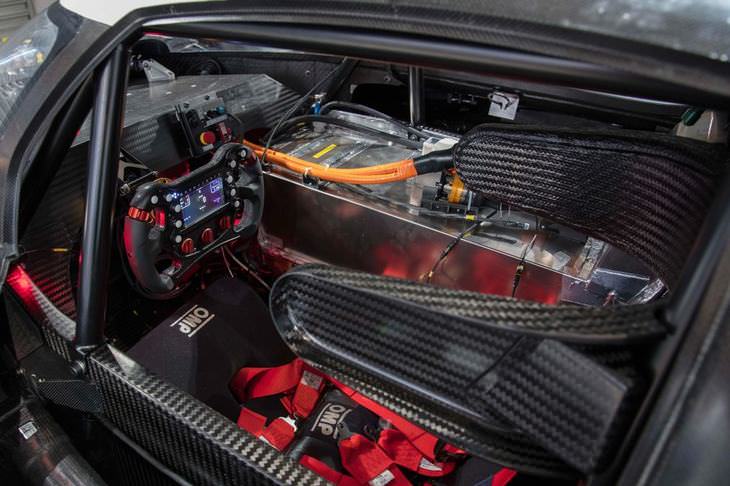 It's powered by two electric motors, and rather unusually, there's no gear-shifting to speak of in the ID.R. You just put your foot down and go. Driver Romain Dumas has remarked that it's completely different to drive than most cars he's used to, and that's thanks to the fact that it fires him out of corners as if he was in a slingshot, and doesn't have to shift gears.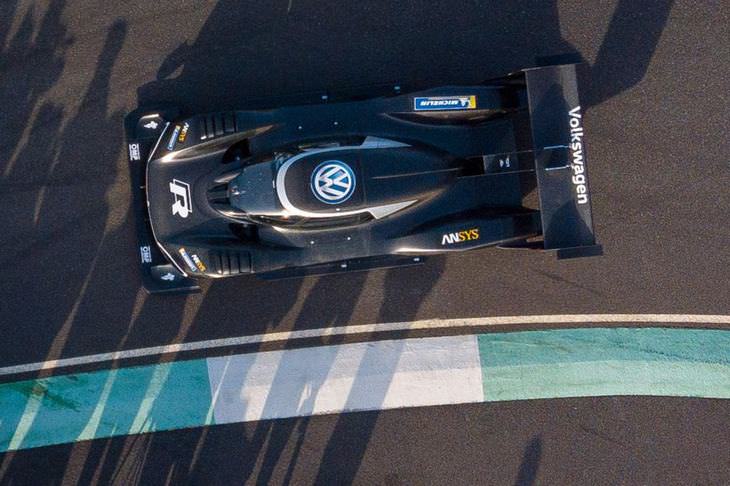 The VW team running the ID.R, which is inexperienced at racing electric vehicles, has just two full days of testing to prepare for the hill climb itself. It takes place on June 24. The dramatic-looking ID.R is based on the Porsche 919 Hybrid, which won both the 24 Hours of Le Mans and the World Endurance Championship for three consecutive years. Competitors must be quaking in their boots just at that thought.
Some have said that the ID.R is both underpowered and a little overweight for its run, but Volkswagen claims to have optimized the setup for the car's initial shot at the summit. If the batteries were made to produce more power than they do, then heat dissipation would become a massive issue, as would weight.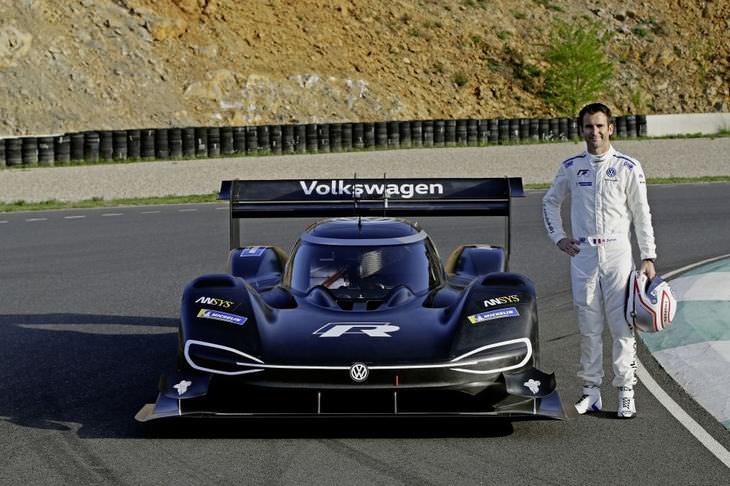 All that's left to do is see how fast Romain Dumas can make it to the summit! Do you think the electric vehicle record at the hill climb will be broken this year?
BONUS - Watch the ID.R Pikes Peak complete its debut run up the mountain with Romain Dumas behind the wheel: