Feast your eyes on M/Y Solandge. She's currently on sale at the Monaco Yacht Show for $174 million.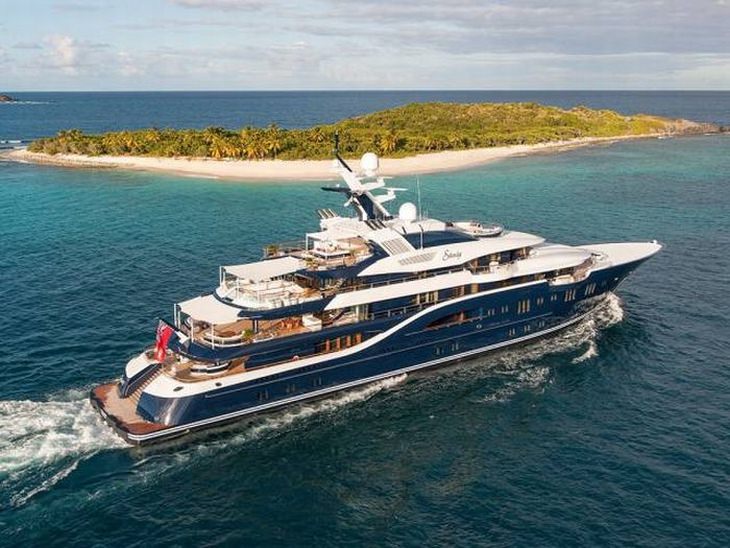 She is 279 feet long and features six decks. She has a bar with a piano, a pool, movie theater and dining hall, not to mention a helipad.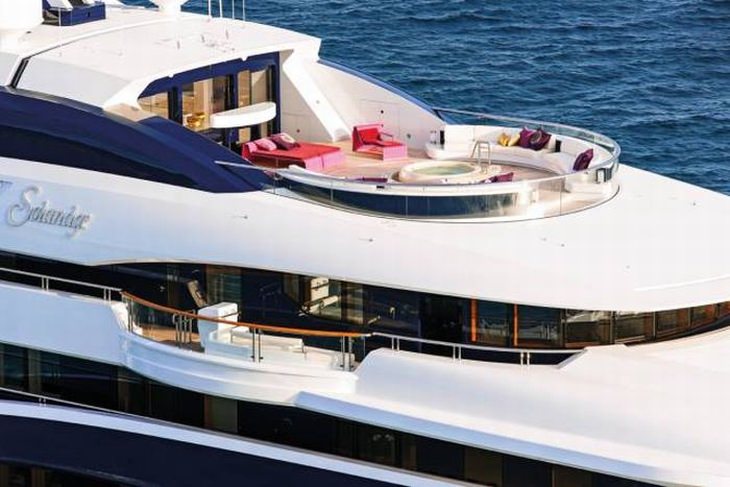 Solandge can accommodate 16 guests in sumptuous luxury in no less than eight suites. She is replete with marble and dark wood throughout her interior.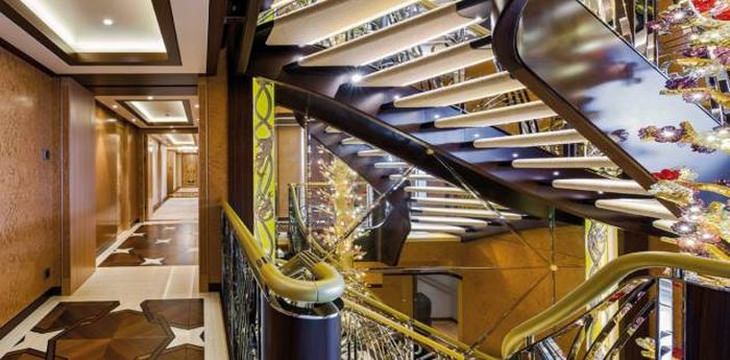 The master suite features a giant chandelier hanging over its massive king-sized bed.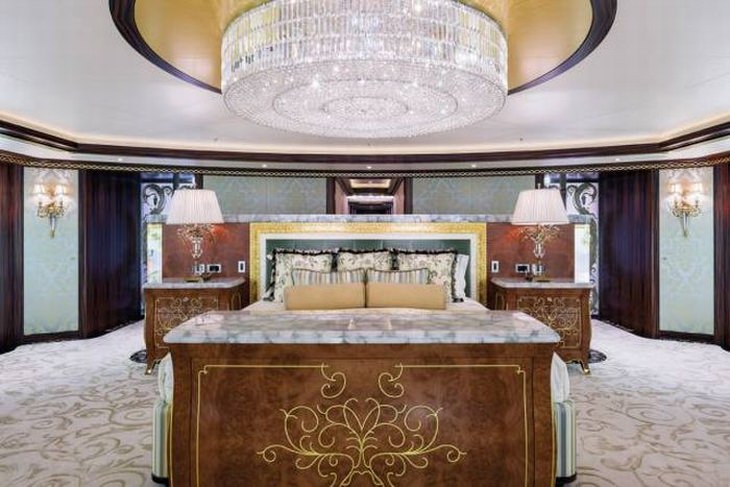 The suite also has this stunning private en-suite bathroom.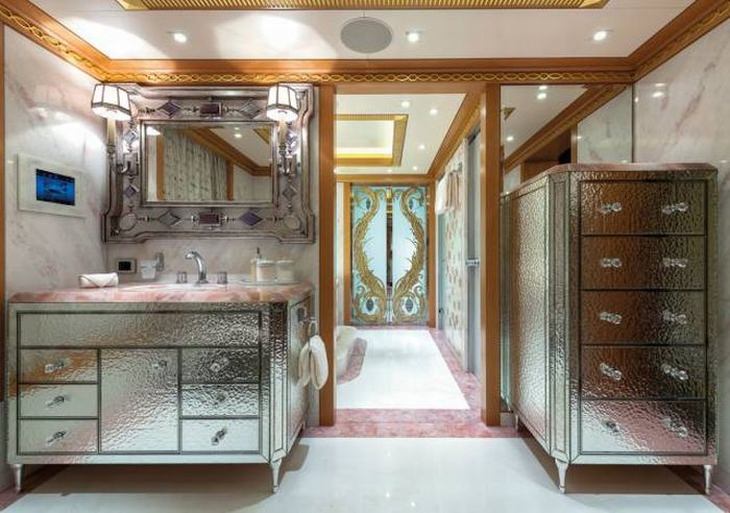 Take a look at the suite's giant, marble bathtub.
The master suite has its own private outdoor space, complete with a Jacuzzi and couches.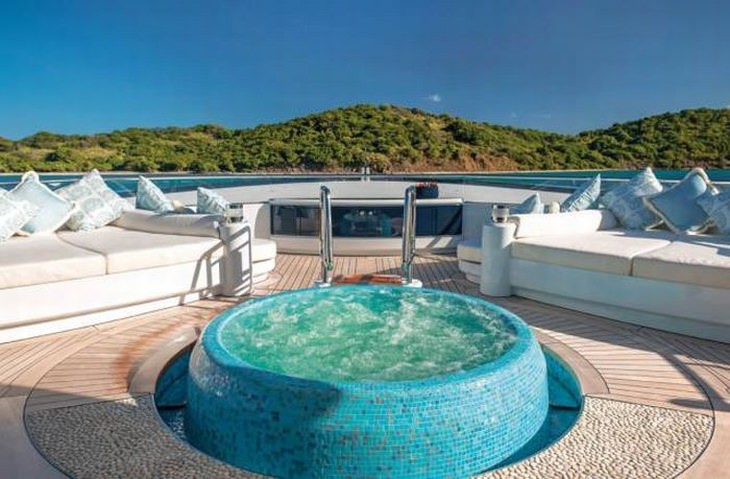 The other suites are also plentifully opulent.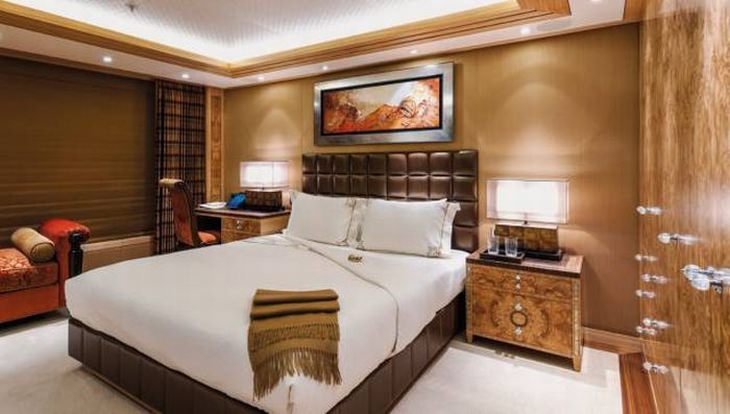 They also come with en-suite bathrooms. This one has a giant stand-in shower complete with a bench.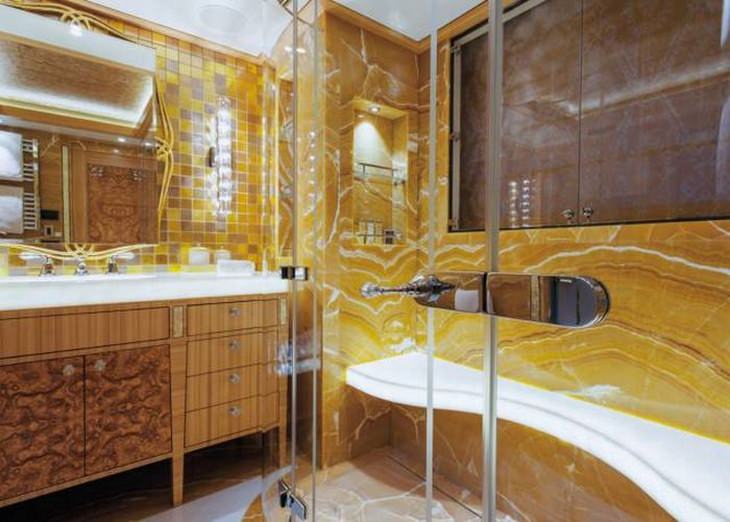 If you fancy clearing your skin, head to the sauna...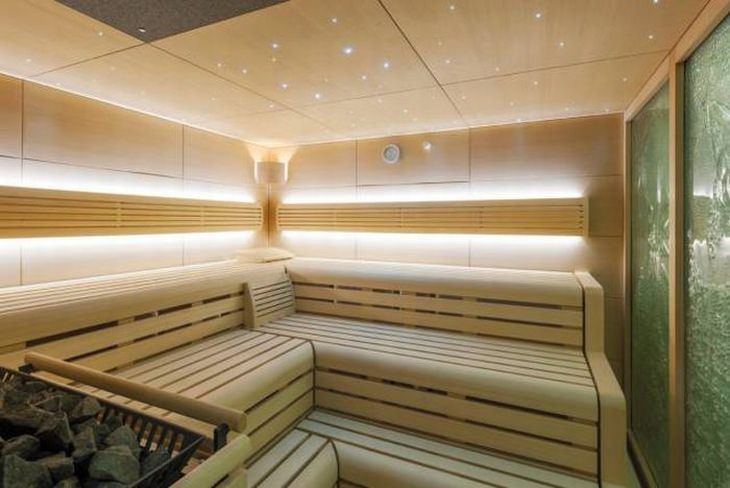 ...or go work out at the gym.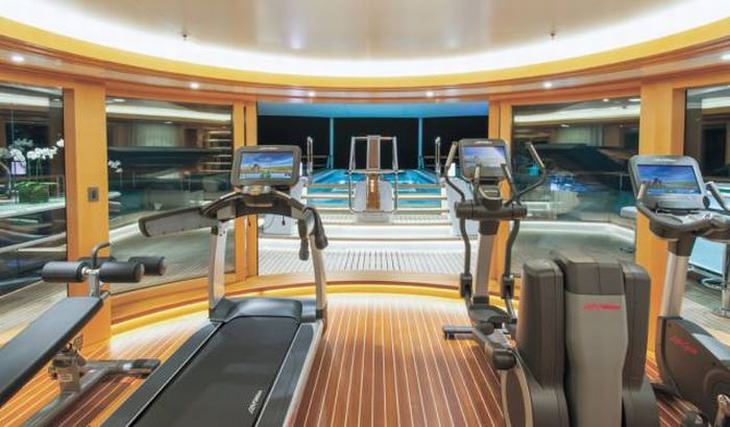 This is a dining area with a TV and kitchen space...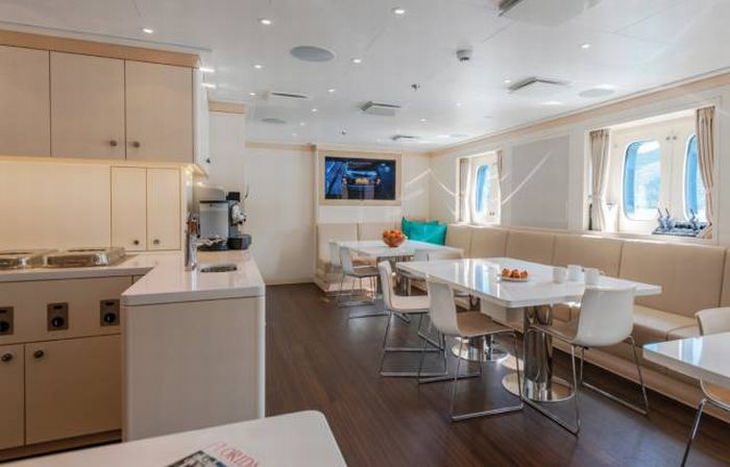 ...and this is the bar, which wouldn't look out of place in a five-star resort.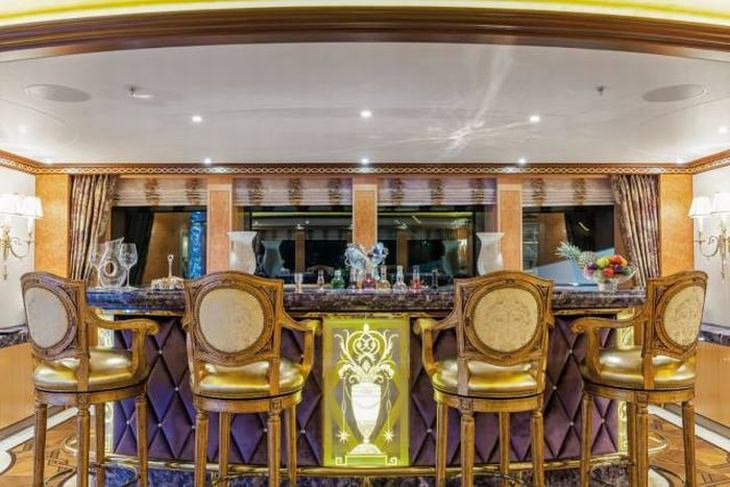 Solandge's interior is imbued with a regal theme throughout.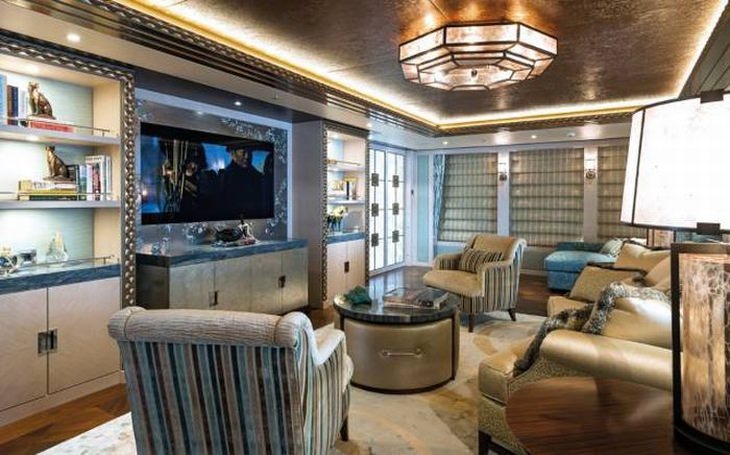 Take a look at this plush gold-and-purple furniture.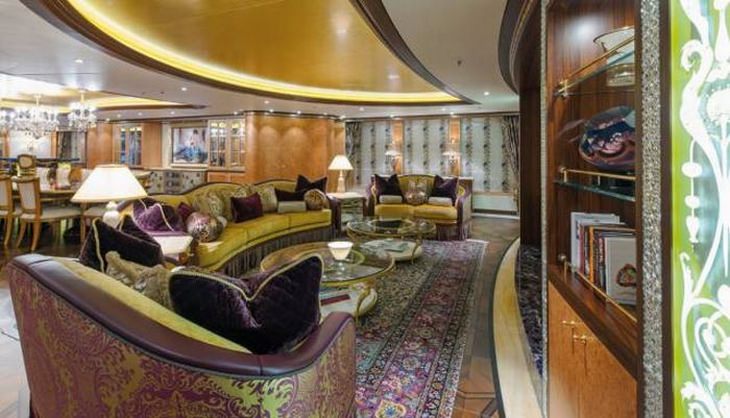 The ambient lighting and marble columns are beautiful.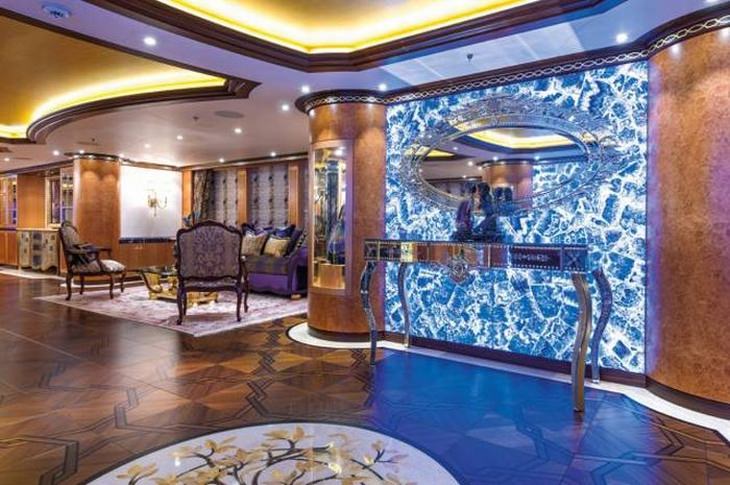 Imagine having coffee in this beautiful seating area.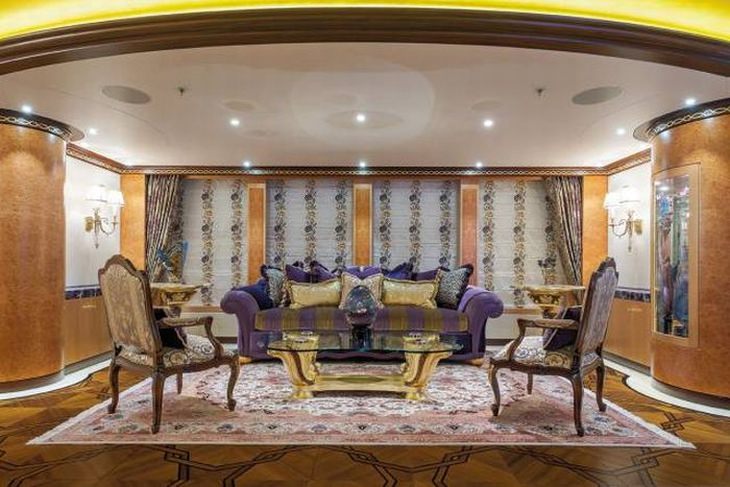 This is the main dining area. Fancy enough?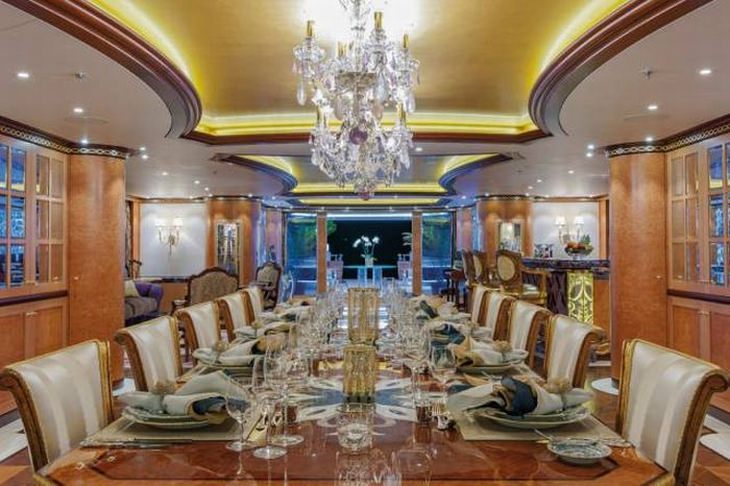 When you're bored of the interior, you can come and gaze at the French Riviera (or any other beautiful location) to your heart's content.