Minestrone is a thick and hearty soup of Italian origin made with vegetables, pasta, and legumes. This specific recipe is DASH diet-approved, so you know that it is very well balanced and will become a permanent addition to a healthy nutrition plan rather than a temporary diet.
Click
here
for a homemade chicken broth.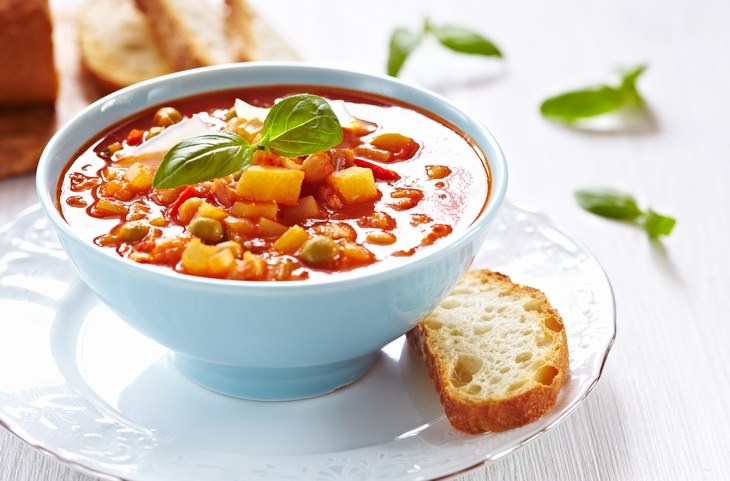 Ingredients for Minestrone Soup:
Method of preparing the Minestrone Soup:
Oil a saucepan over medium heat and sauté the onion, celery, and carrots for about 5 minutes until softened. Add garlic and stir for another minute. Drain and rinse the beans.

Stir in the broth, tomatoes, spinach, beans, and pasta, and bring to a boil over high heat. Reduce heat and simmer for 10 minutes.

Add zucchini, cover, and cook for 5 more minutes. Remove from the stove and stir in basil. Serve right away.
Chef's Tip:
If you're not familiar with the DASH diet, here is the gist: DASH stands for Dietary Approaches to Stop Hypertension. The dash diet is a healthy eating plan meant to help lower blood pressure without the need for medication. To do so, it promotes low-sodium meals that include lots of fruit, vegetables, whole grains, and lean proteins. It reduces foods that contain high levels of saturated fats (fatty meat and full-fat dairy products etc.) and sugar-sweetened beverages and sweets.