Pickled cherry tomatoes are a yummy alternative to pickled cucumbers. This recipe will teach you a simple way to make cherry tomato pickles at home. You can make a small batch and store these tomatoes in the fridge for up to 2 months, no additional pickling equipment is necessary.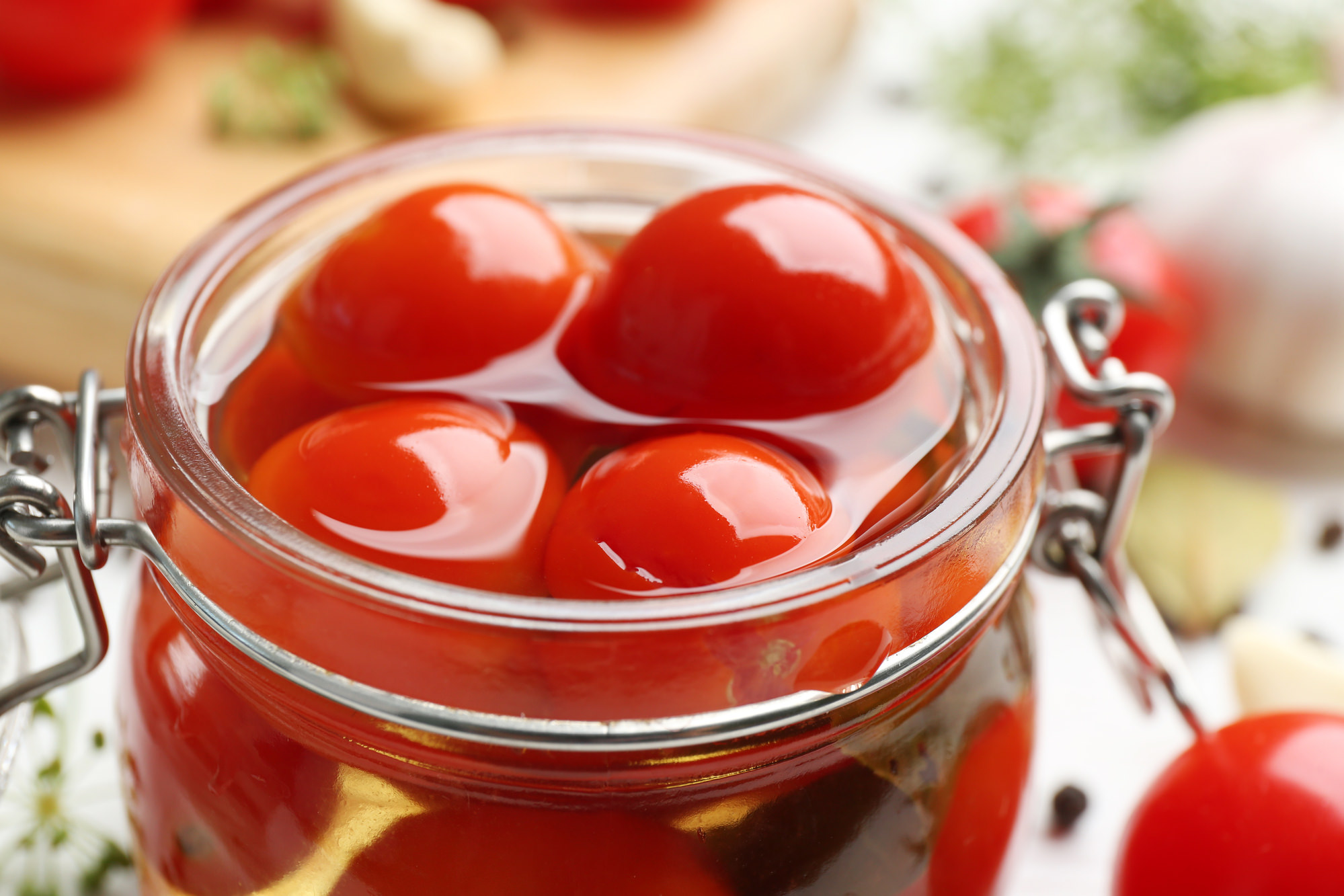 Ingredients for Pickled Cherry Tomatoes:
Method of preparing the Pickled Cherry Tomatoes:
Wash and dry the tomatoes. Poke a toothpick or skewer through each tomato to create a hole. Discard the toothpick when done.

Drop the peppercorns and garlic into a jar. Then pack the cherry tomatoes into the jar.

In a pan, combine the water, vinegar, sugar, and salt. Heat the brine on high heat, bring to a boil and cook until the salt and sugar dissolve.

Pour the still-hot brine into the jar, covering the tomatoes completely but leaving a 1/2-inch space at the top. Discard any leftover brine.

Gently tap the jar against the counter a few times to remove all the air bubbles. Seal the jar and let it cool to room temperature.

Afterward, transfer the pickled tomatoes to the refrigerator. Let the tomatoes infuse with flavor for at least 48 hours before consuming.

These tomatoes can be stored in the fridge for up to 2 months.
Source: Thekitchn.com