What type of crocodile is the biggest?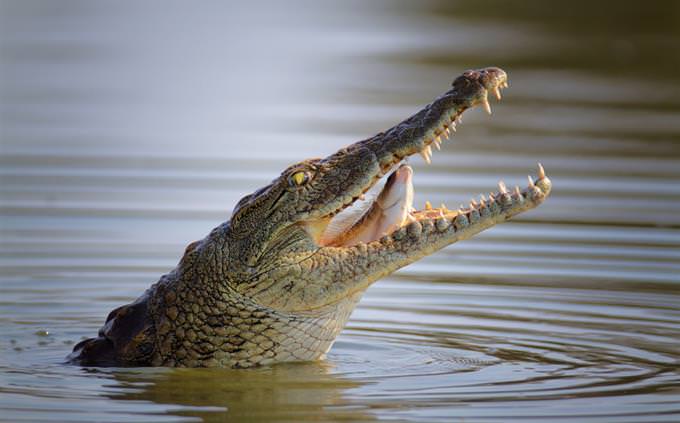 Which continent is NOT a habitat for crocodiles?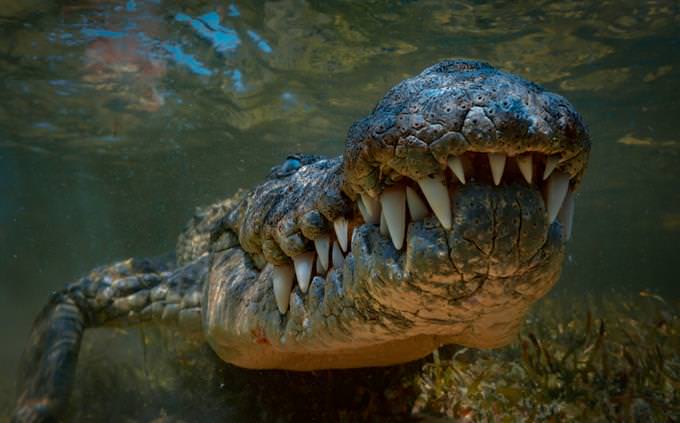 Crocodiles have about ______ teeth at a time, which they replace very quickly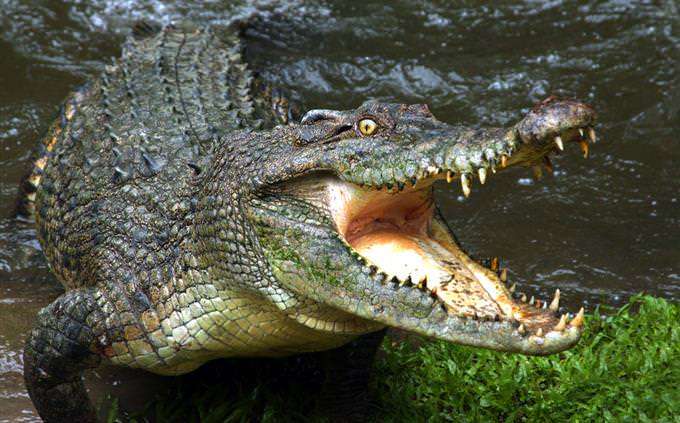 True or False: Crocodiles have weak opening jaw muscles, so a person can keep them closed with their hands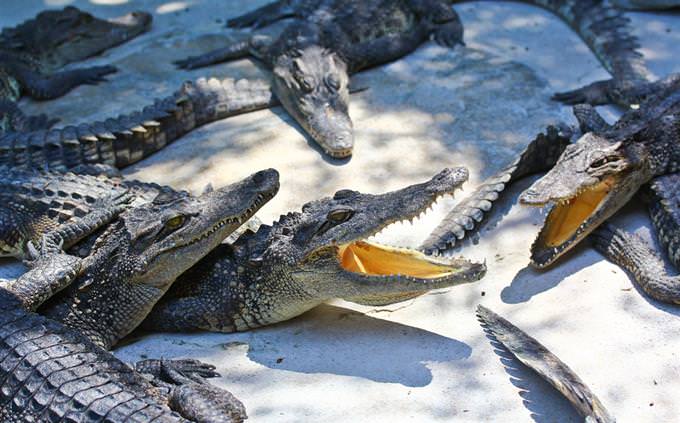 Why do crocodiles keep their mouths open for long periods of time?
To release heat from the body
To be ready to chomp down
As a threat display to other crocs
A trap for birds to fly into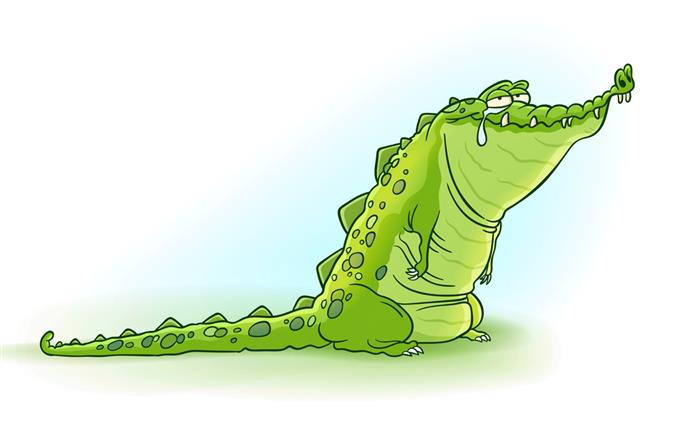 True or False: The expression 'crocodile tears' comes from crocodiles shedding tears while eating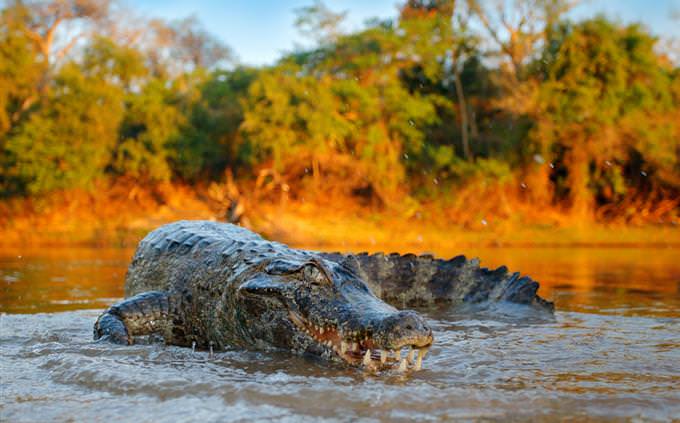 The crocodile's metabolism is so efficient, large crocs can live up to a ________ without food.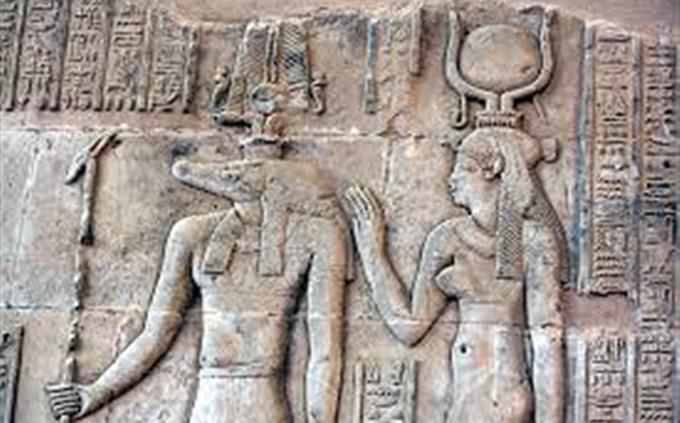 What is the name of the Egyptian god with the head of a crocodile?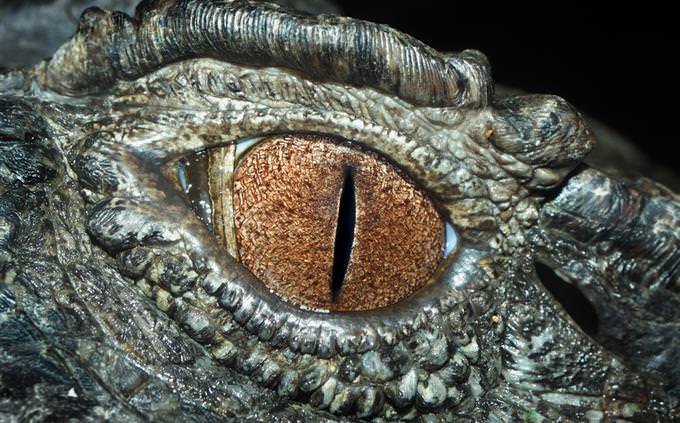 Crocodiles, unlike alligators, are very sensitive to _______.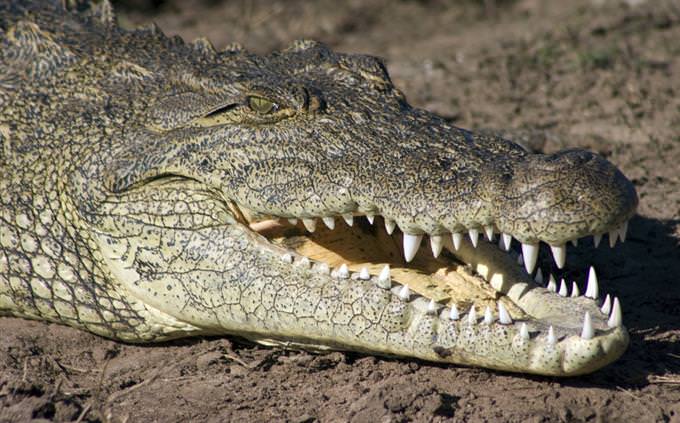 How long do crocodiles live for?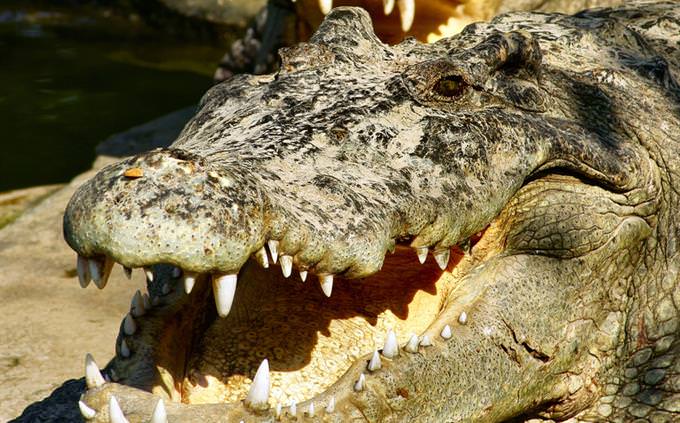 A crocodile's sense of smell is _________.
They have no sense of smell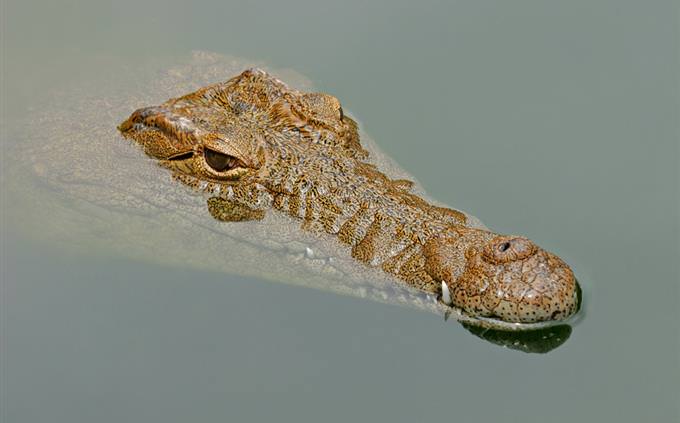 Crocodiles are the most ________ of reptiles