The more humanity and medicine progress, the longer human life becomes. One of the greatest benefits of this is that more people get to spend time with their grandchildren and even great-grandchildren. The presence of loving grandparents is certainly one of life's most precious gifts.
As a tribute to all the awesome grandparents out there, we put together this collection of heartwarming photos celebrating all the ways in which only they can make us smile. From grandparents meeting their newborn grandchild for the first time to a grandfather crocheting special dolls to make kids with vitiligo happy, these grandparents are definitely our heroes!
1. A grandfather with vitiligo crochets dolls to make children with this condition feel better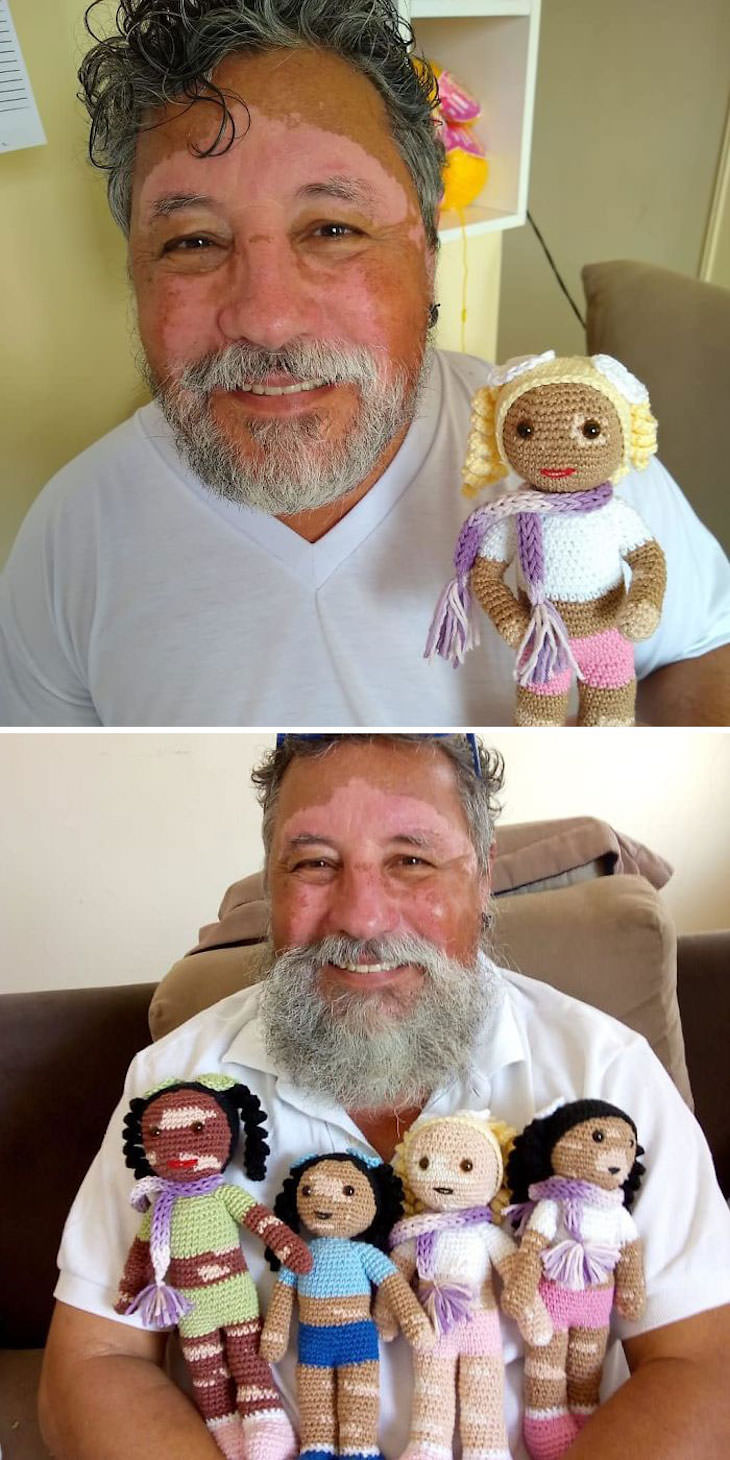 Imager Source: joaostanganelli / Instagram
2. "After not seeing my grandparents for months, they finally figured out how 'to work FaceTime'. This was my grandpa's face when he saw me."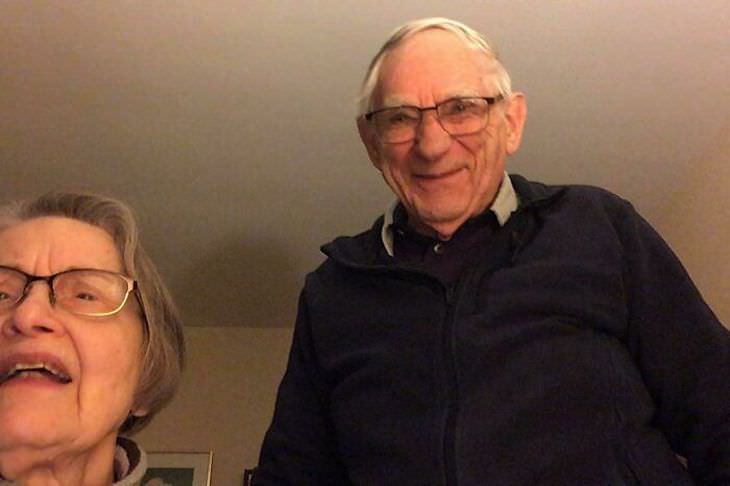 3. "My Nana knitted a blanket for a baby Elephant called Khanyisa in South Africa. It arrived yesterday from the UK after 4 months, and she is so happy!"

4. This grandpa made an amazing cradle for his grandson.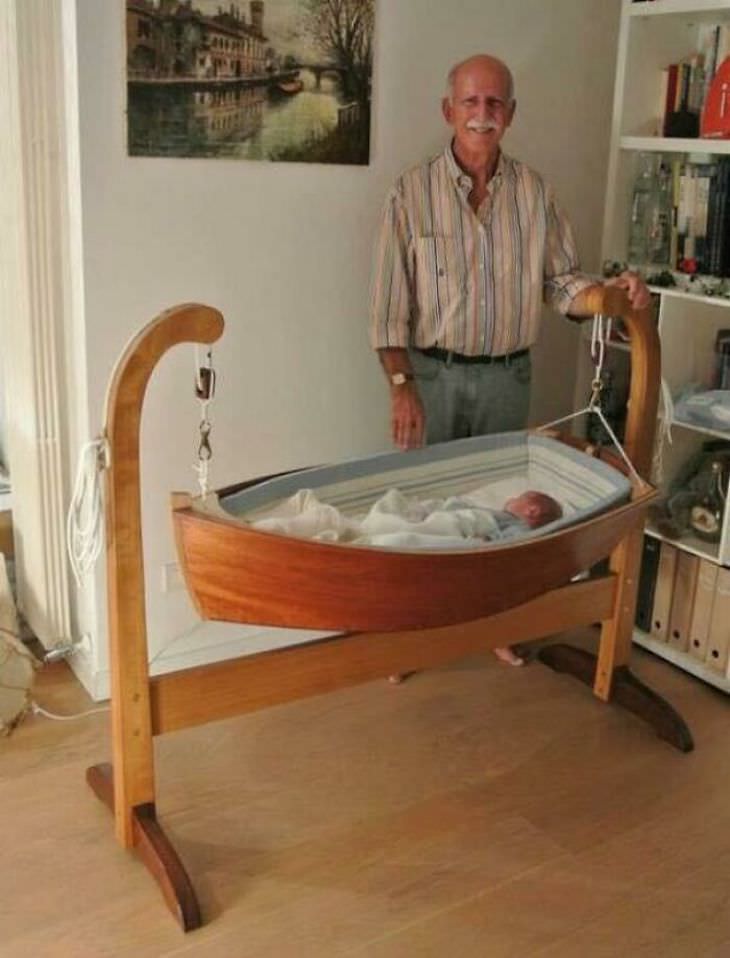 5. "My dog gets really anxious in the car, so my grandma asked to sit in the back with him. The whole car ride all I heard was, 'It's okay, we're almost there, brave boy.'"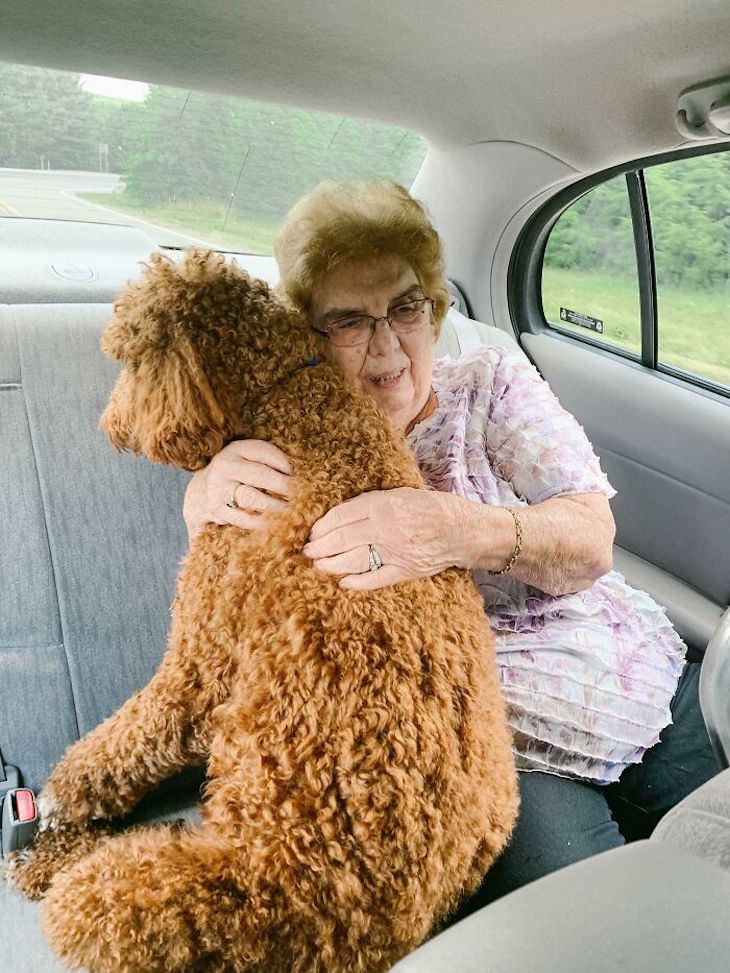 6. "The first selfie my grandpa took with his new phone."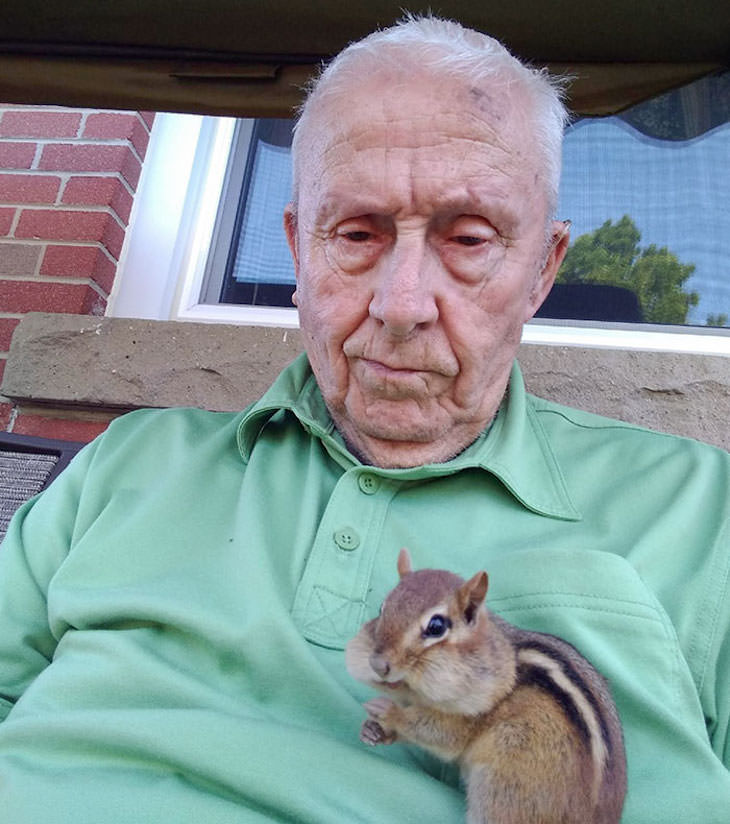 7. "My grandma watering me so I would grow."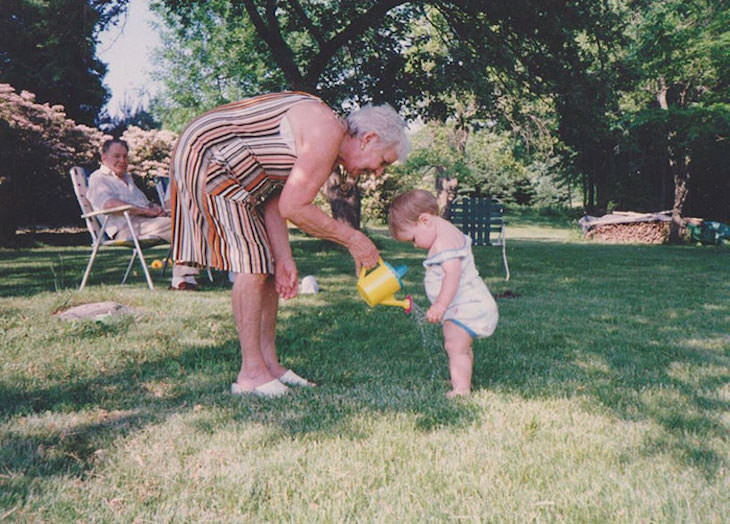 8. "My 92-year-old grandpa brings my 91-year-old grandma dinner in bed every night."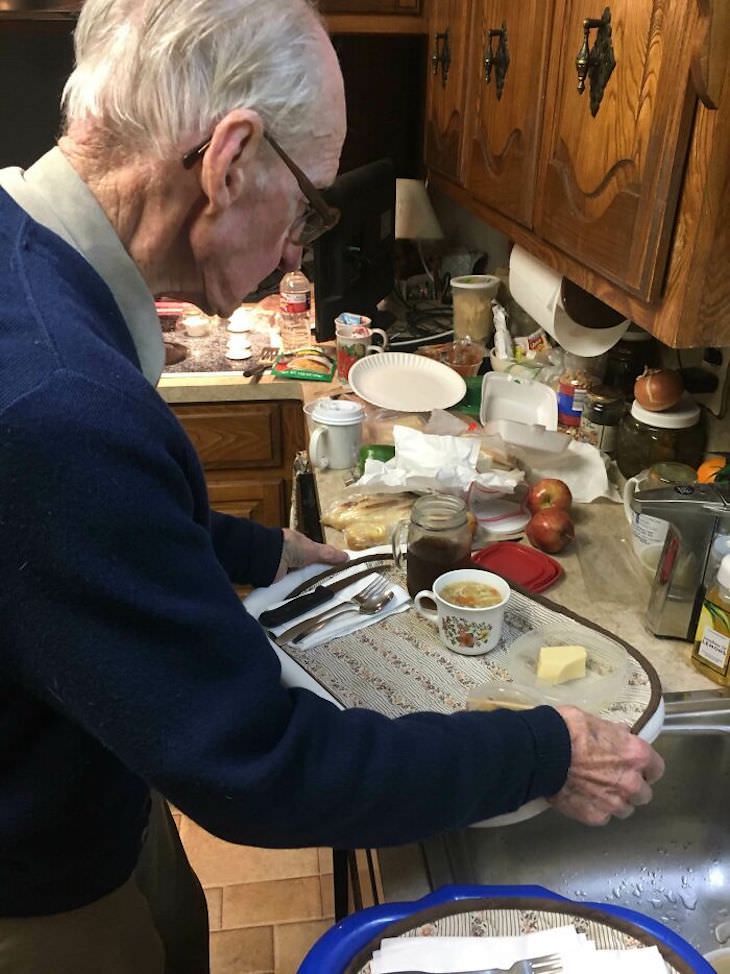 9. This grandma hand-draws all her wrapping paper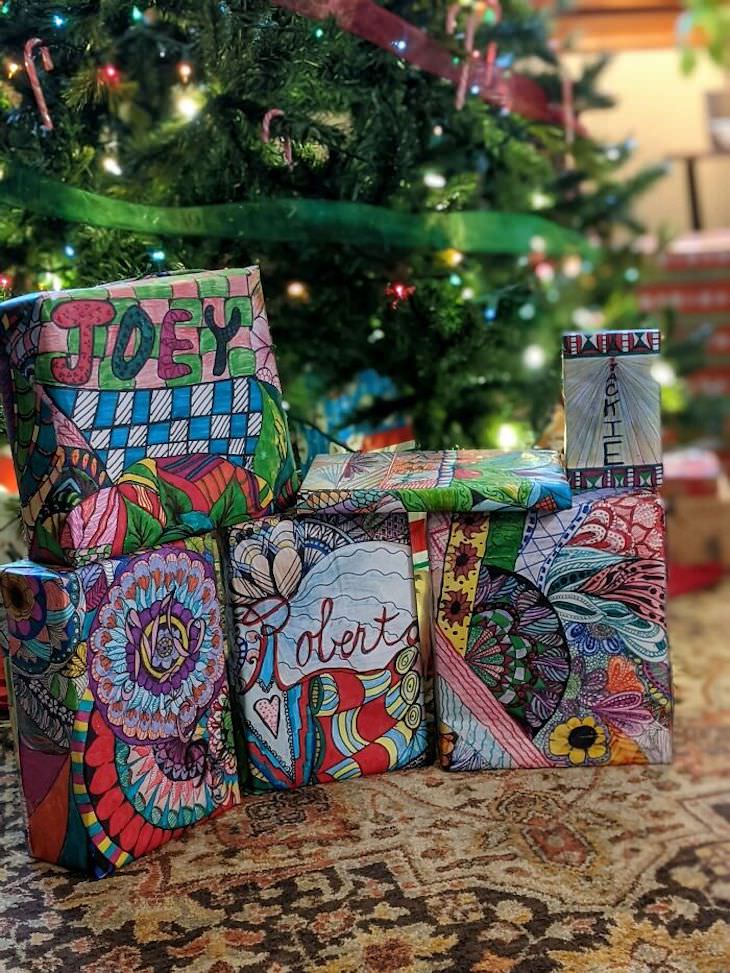 10. "My grandma meeting her great-granddaughter for the first time in a surprise visit."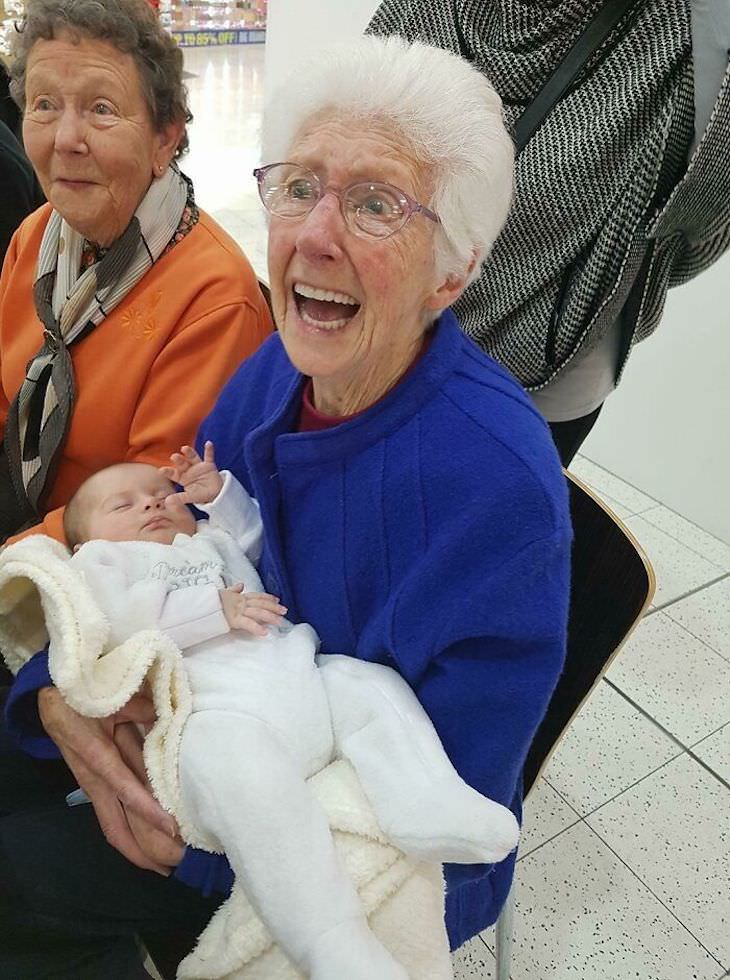 11. "My grandfather built a floating dock for turtles in the lake by their house, and the turtles love it!"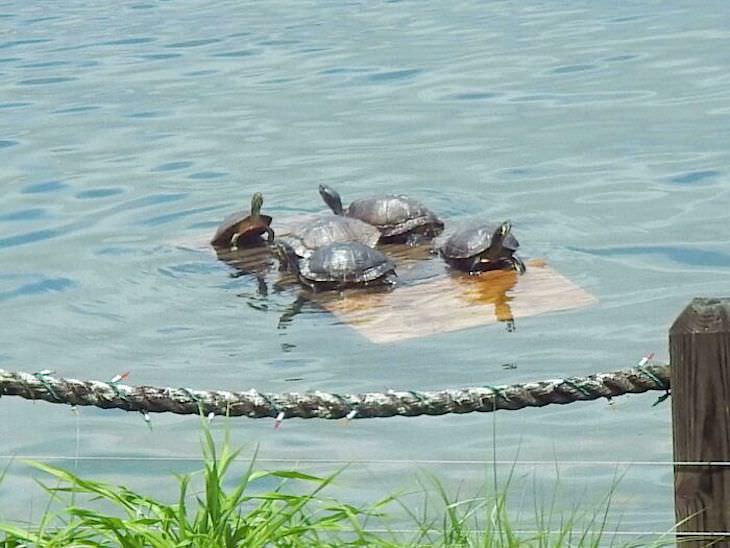 12. Granpa and Tucker meeting for the first time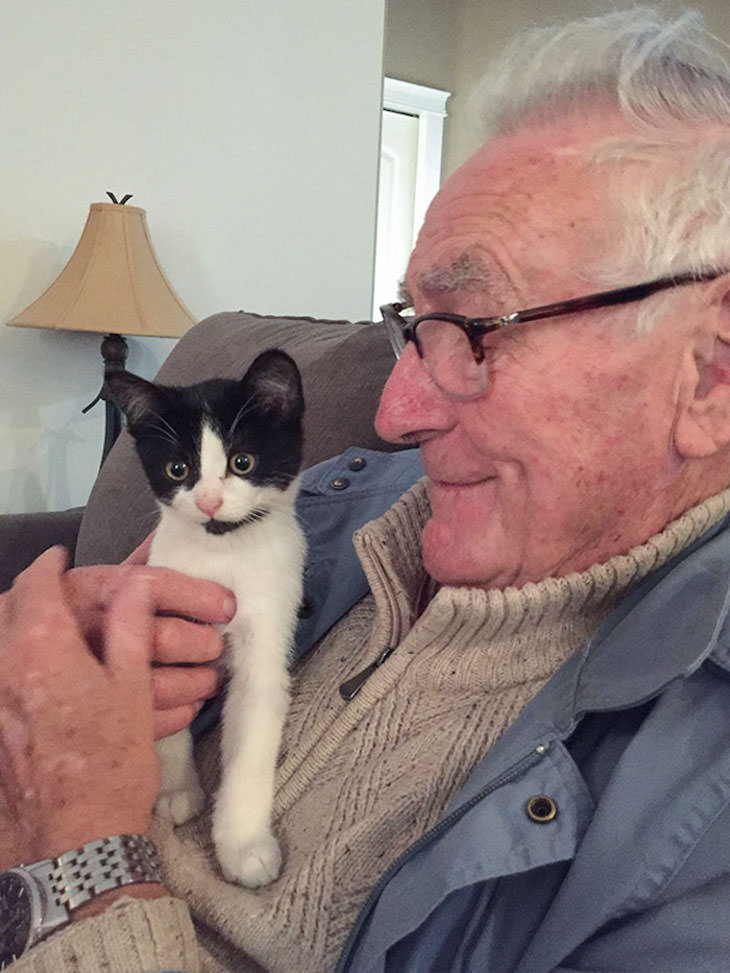 13. "My grandfather has kept a photo of me in his wallet since I was 5 years old. It's in surprisingly good condition for a 20-year-old photo!"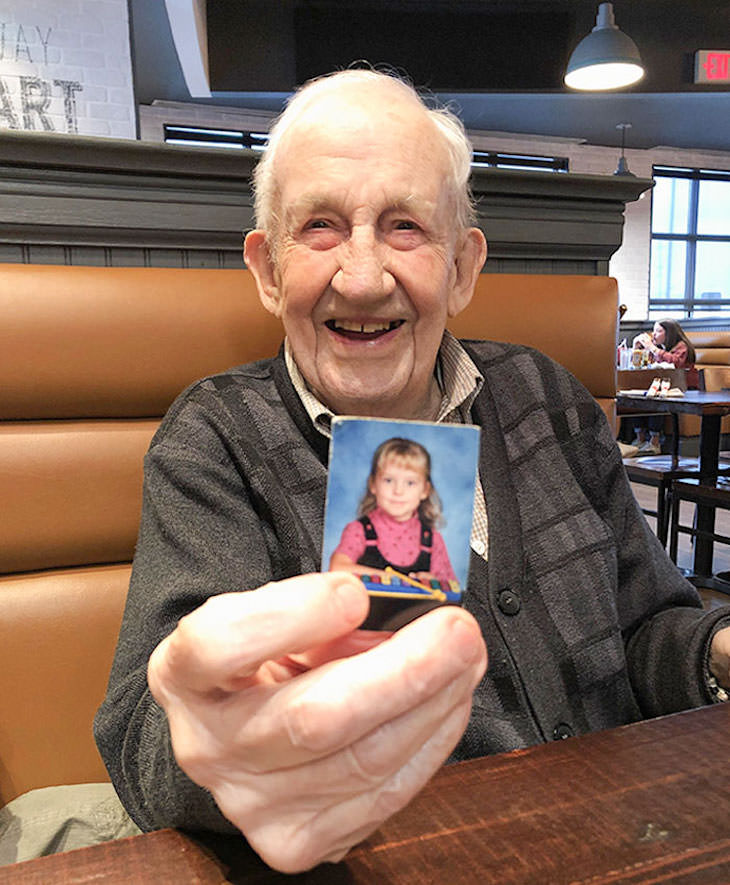 14. These grandparents were so happy with the text they got from their granddaughter that they decided to frame it.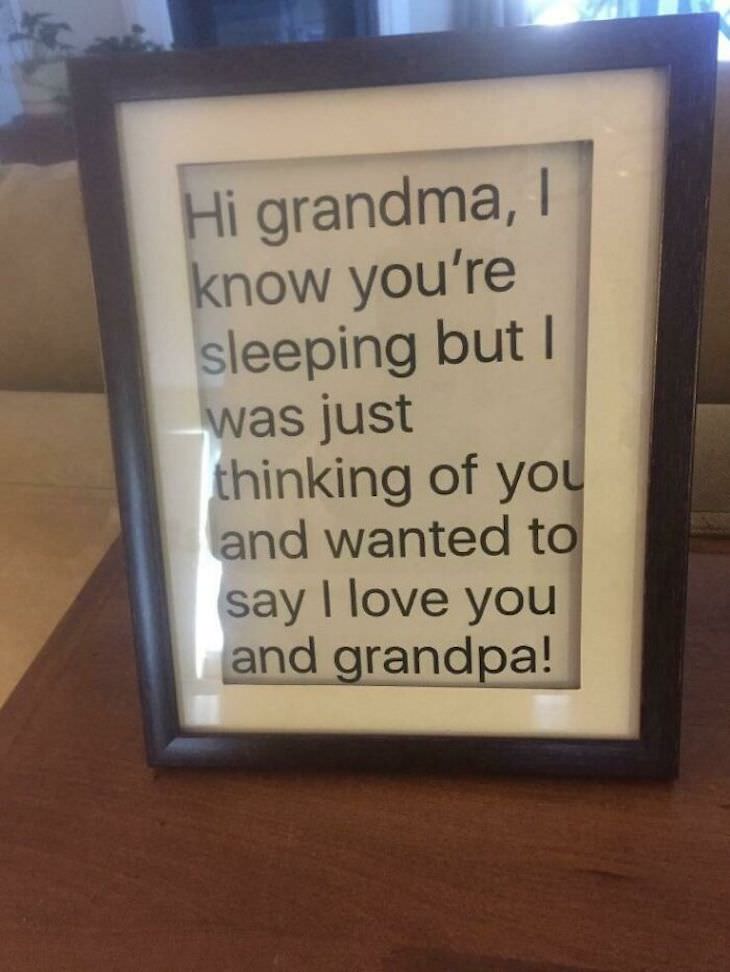 15. Just a grandad showing off his zucchini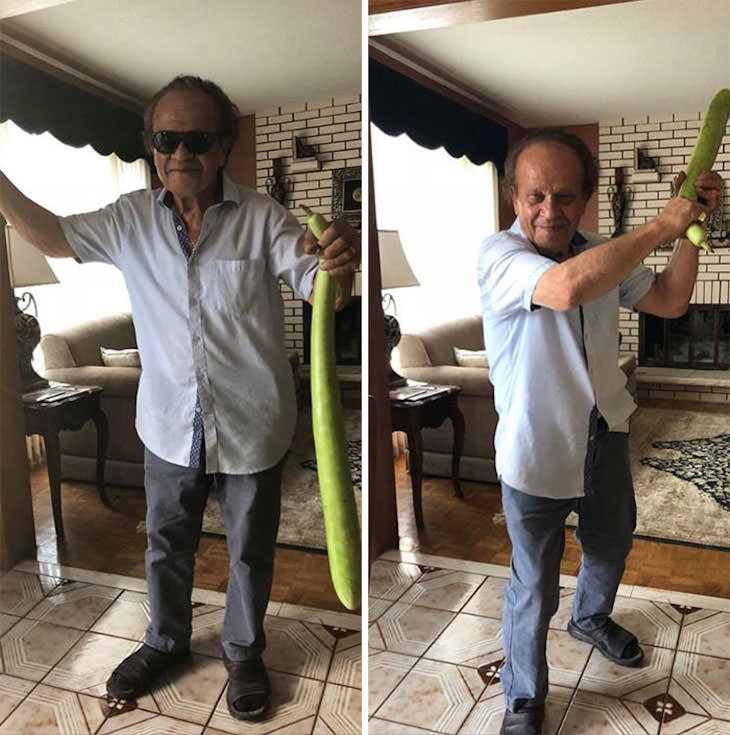 16. A present from grandpa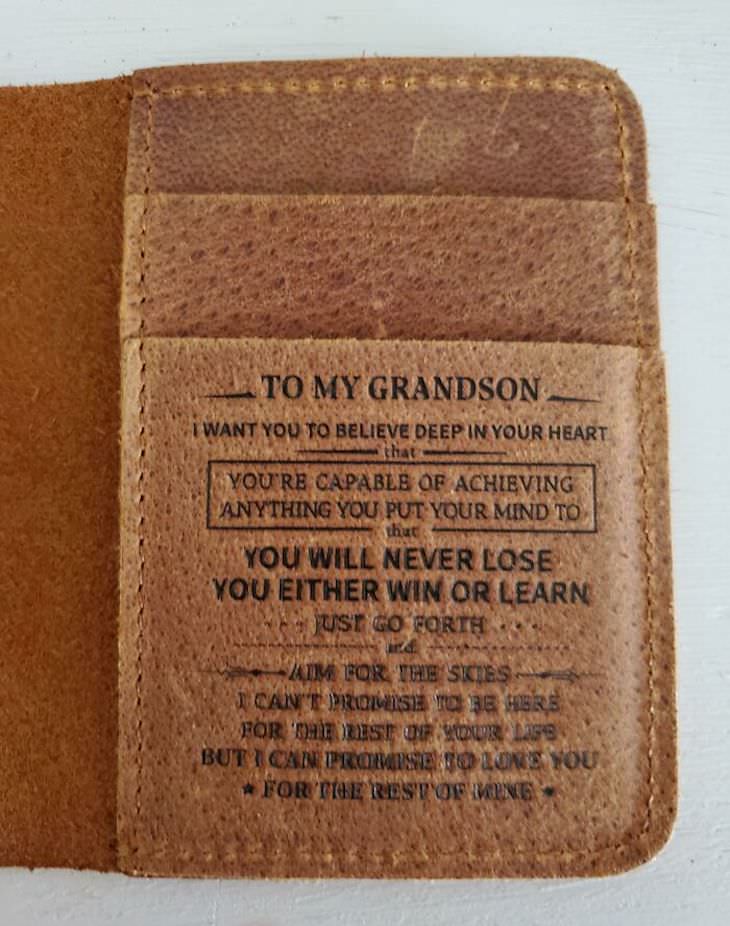 17. "My grandpa rescued an abandoned baby deer."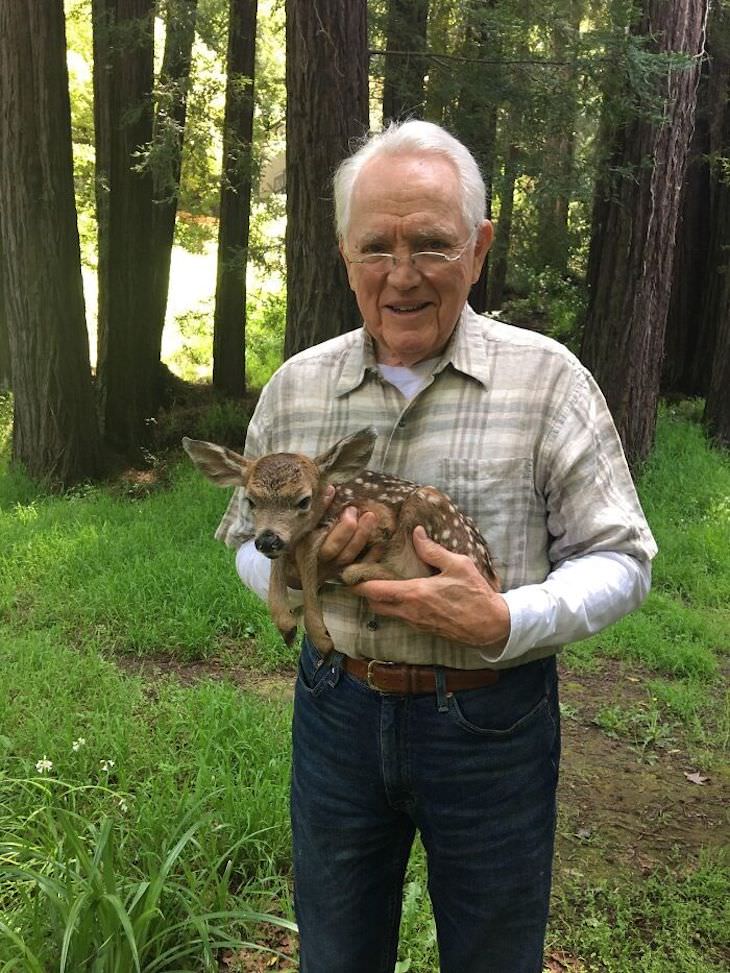 18. Grandma sneaking the goods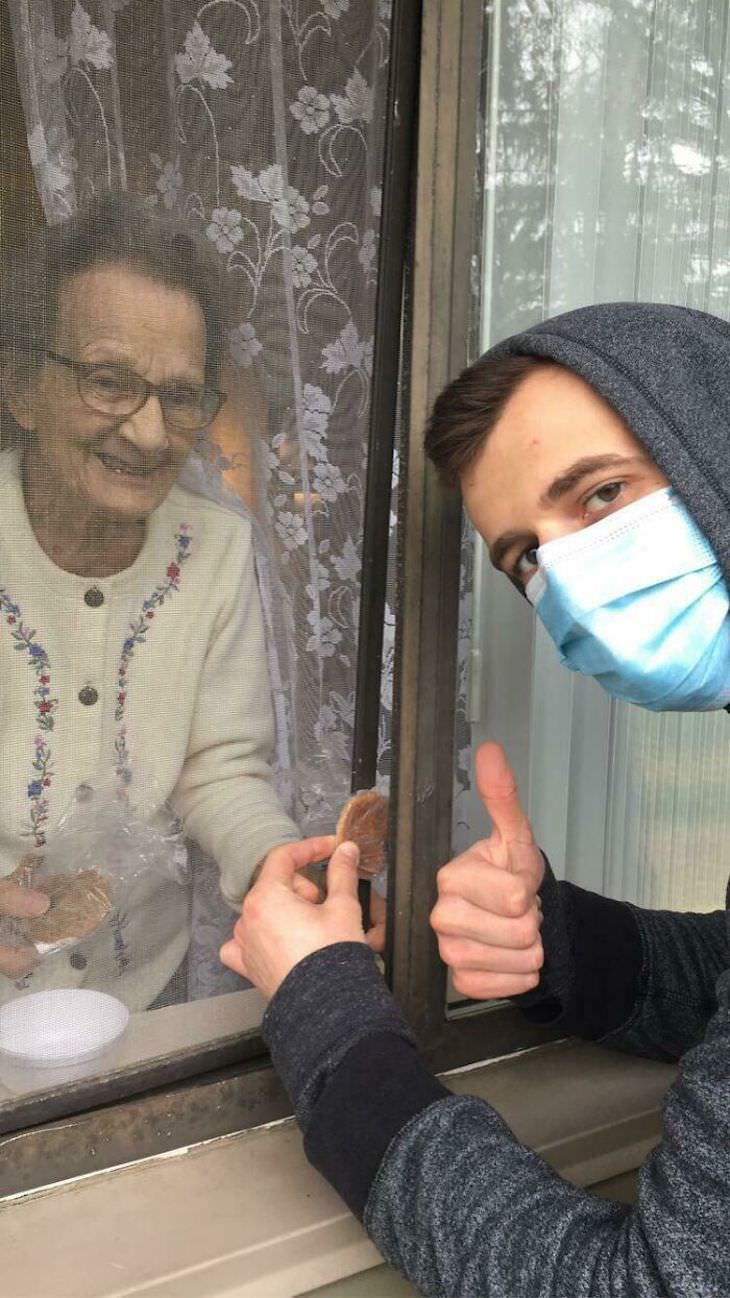 19. One family, five generations: