The Olympic Games are always exciting and emotional to watch, and even more so to participate in, but the 2020 Tokyo Olympics felt extra special. After a long wait caused by a global pandemic, we finally got to watch the best athletes in the world perform and compete on the world's biggest stage.
Now that these long-awaited Games have come to an end, we can look back on some of the most memorable moments of the last few weeks. The photo collection below showcases some powerful moments, athletes hitting milestones, and wholesome interactions caught on camera that made the Tokyo Olympics even more remarkable.
1. Weightlifter Hidilyn Diaz just earned the Philippines its first gold medal in the Olympics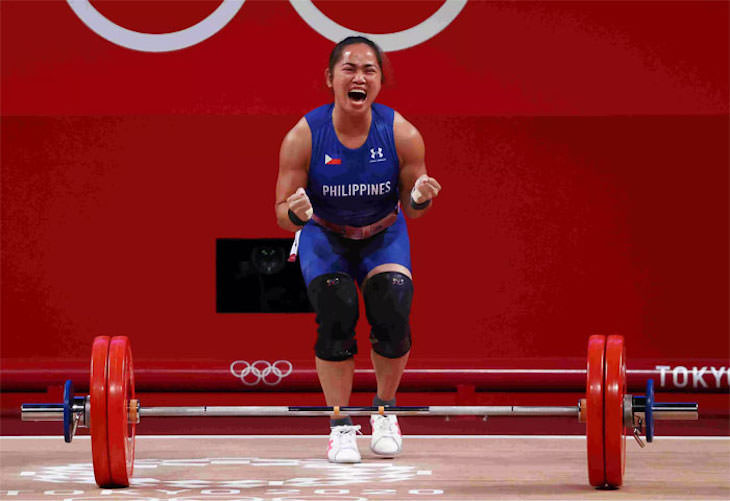 2. This man stood outside of the Tokyo Olympic Village every day to motivate athletes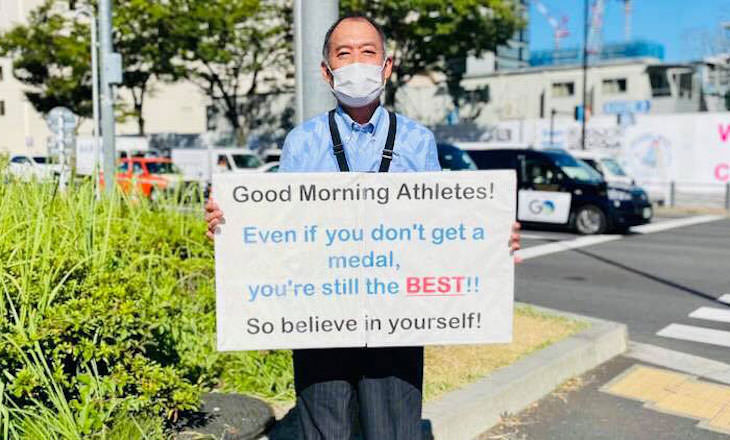 3. High jumpers Mutaz Essa Barshim from Qatar and Gianmarco Tamberi from Italy shared the gold medal, which has not happened since 1912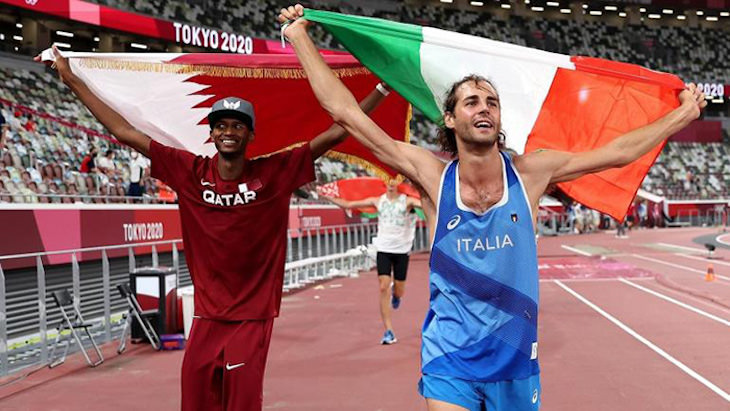 Related: Do You Know Where These Popular Sports Terms Come From?
4. Olympic gold medalist Tom Daley knitting in the stands to calm his nerves while watching the diving race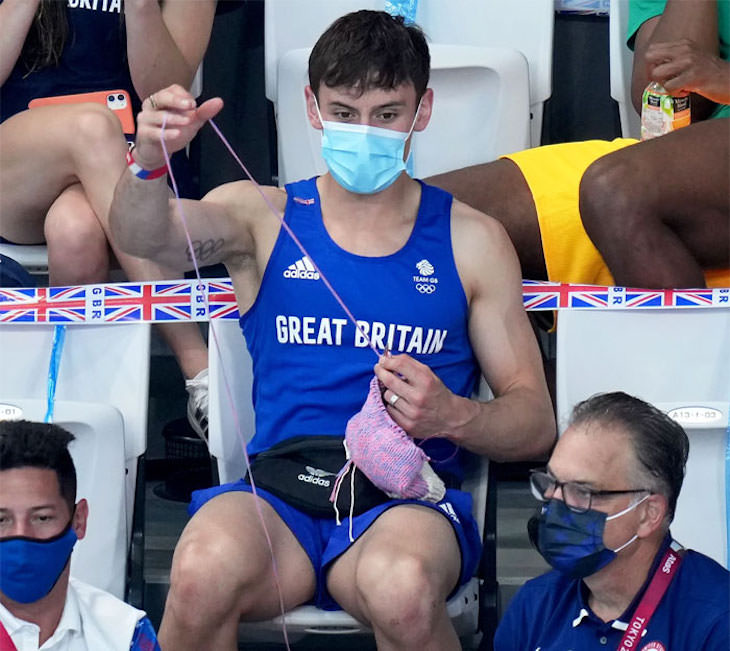 5. Jamaica takes gold, silver, and bronze in women's 100m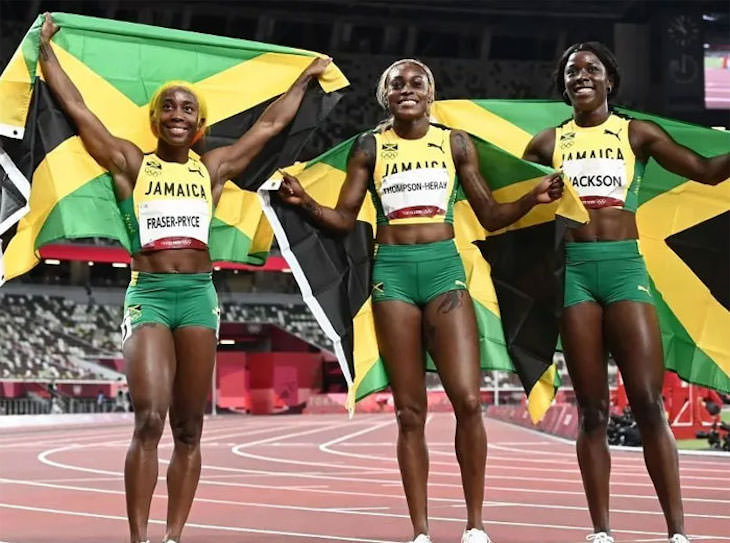 6. Triathlete Flora Duffy wins Bermuda's first-ever gold at the 2020 Tokyo Olympics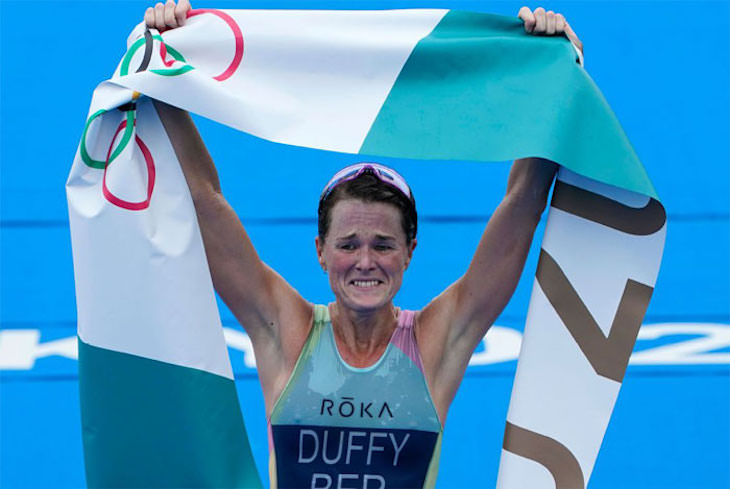 Related: 22 Photos from the Early Years of the Olympics
7. Simone Biles decided to withdraw from the Olympics to take care of her mental health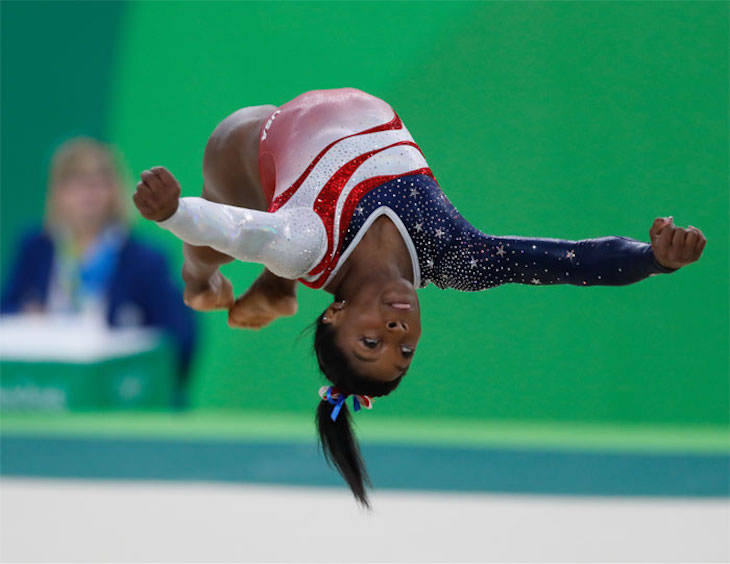 8. American shot putter Ryan Crouser won a gold medal and had a message to his grandad: "Grandpa, we did it, 2020 Olympic Champion".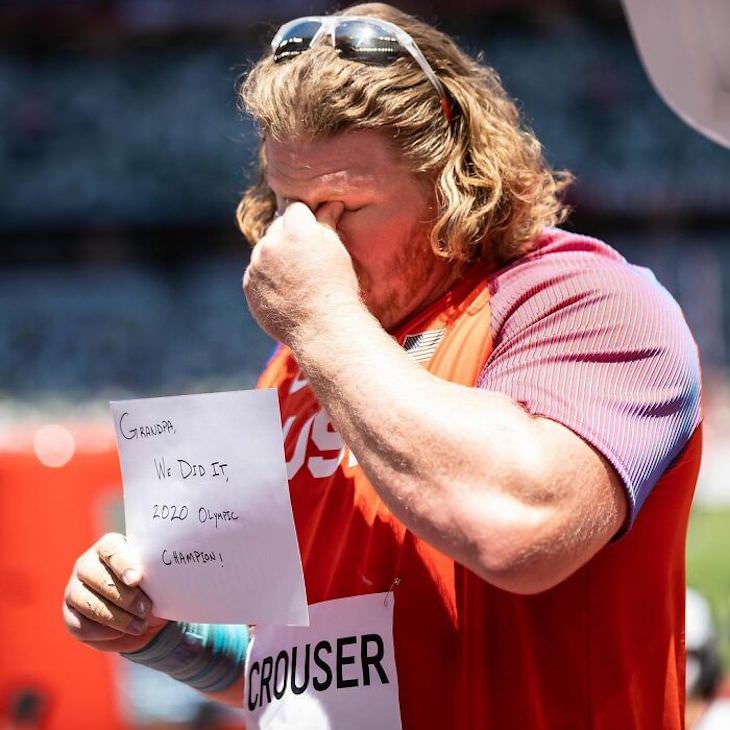 9. Norway's athlete Karsten Warholm broke his own 400-meter hurdles world record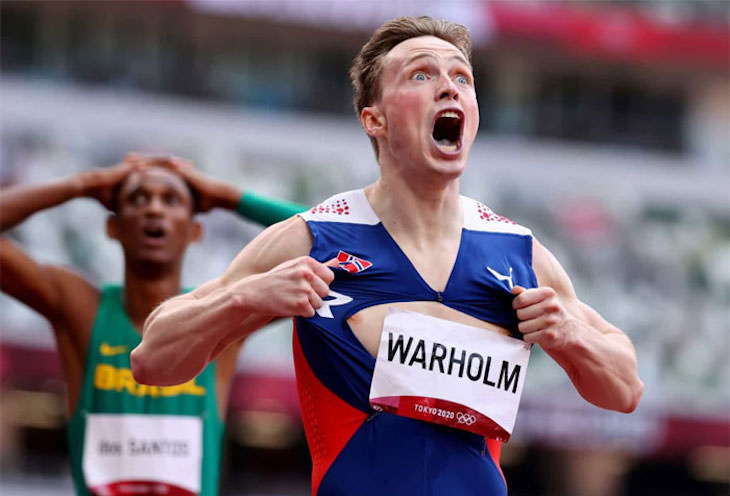 Related: In Photos: 12 Utterly Weird Pics Of Olympic Athletes
10. Quanesha Burks - from working at McDonald's to becoming a Tokyo Olympics athlete in the long jump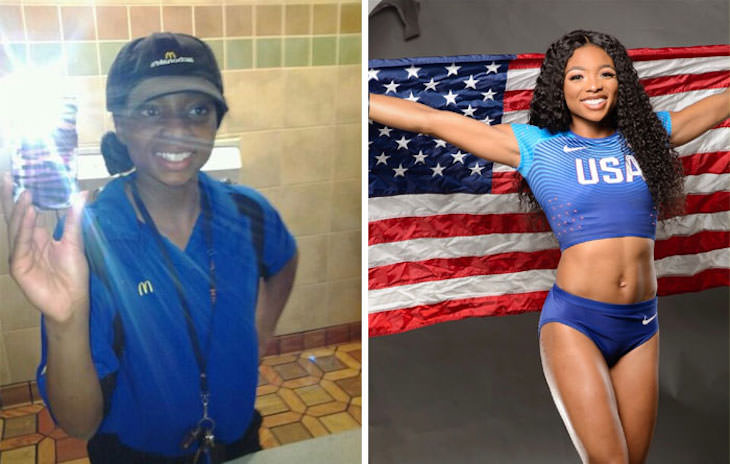 11. USA's Isaiah Jewett and Botswana's Nijel Amos got in an accident and fell. They got up together and walked each other to the finish line.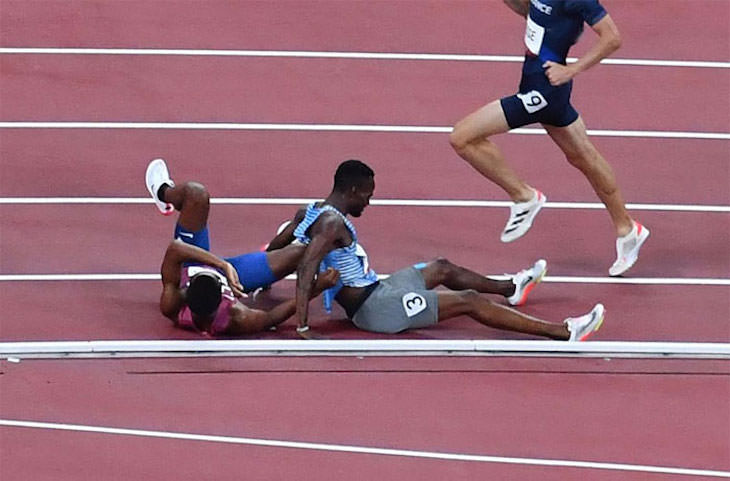 12. Rayssa Fadinha, 13, the youngest Brazilian athlete (and now medalist) in Olympics history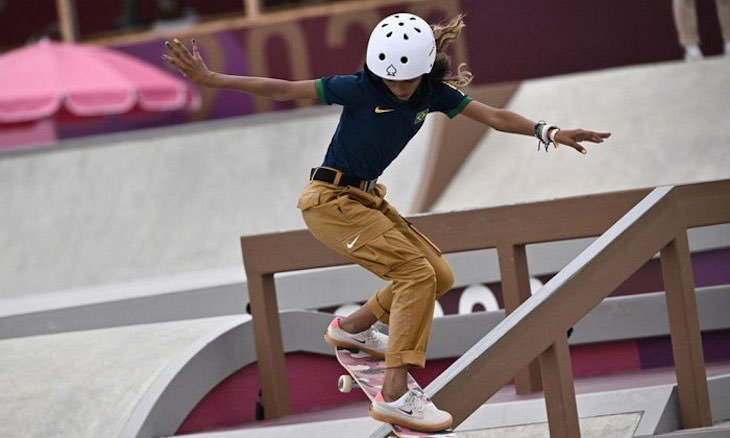 13. The finish line of the men's marathon at the 2020 Tokyo Olympics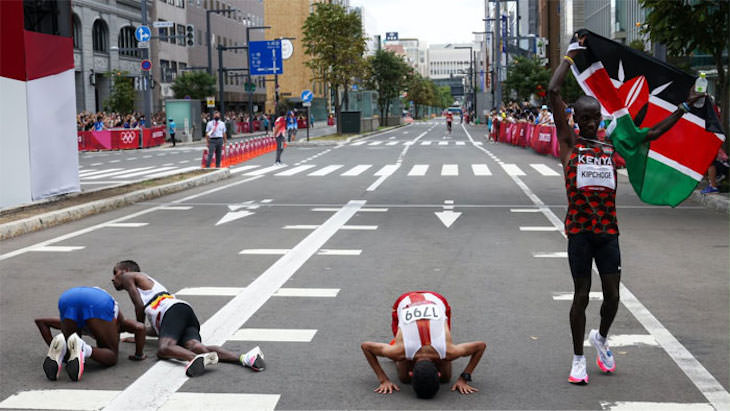 14. 13-year-old Momiji Nishiya from Japan is the first gold medalist in women's street skateboarding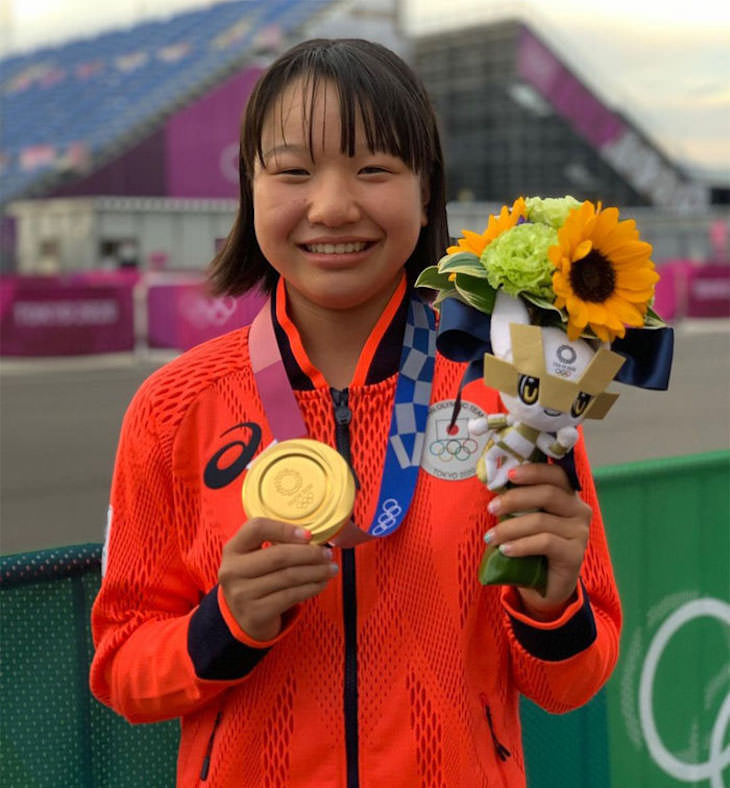 Related: The Olympics: 10 of the Weirdest Moments From Past Games
15. This is how India welcomed its first silver medalist of 2020, the weightlifter Mirabai Chanu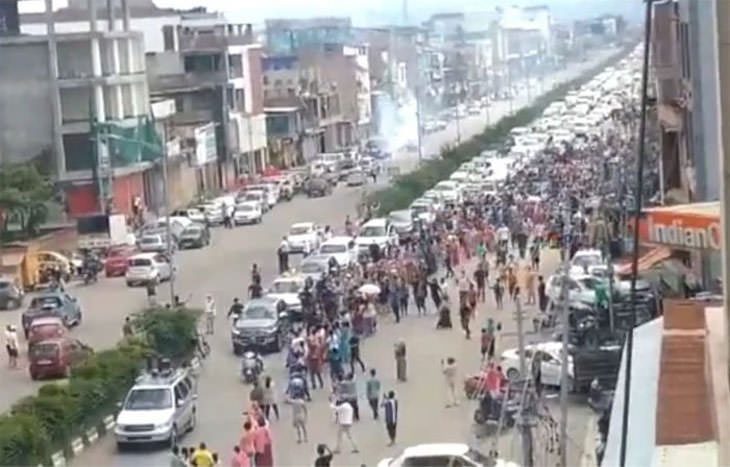 16. The USA's National Women's Volleyball Team reacts to their first-ever Olympic gold finish in a 3-1 sweep of Brazil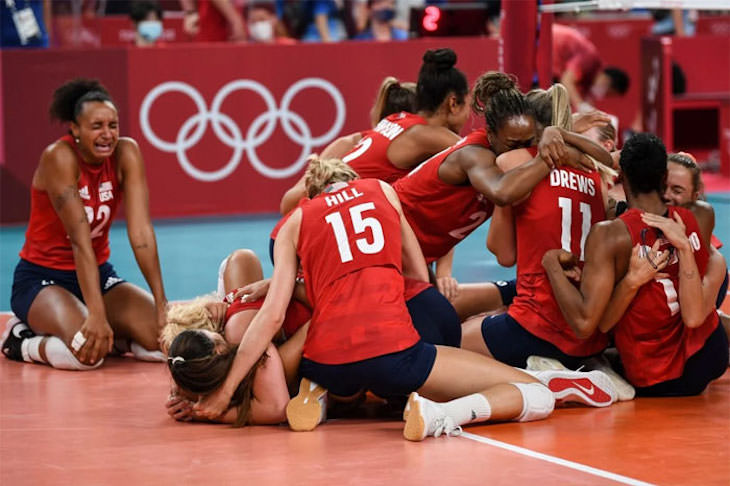 17. When 17-year-old swimmer Lydia Jacoby won gold, people in her Alaska hometown couldn't contain their excitement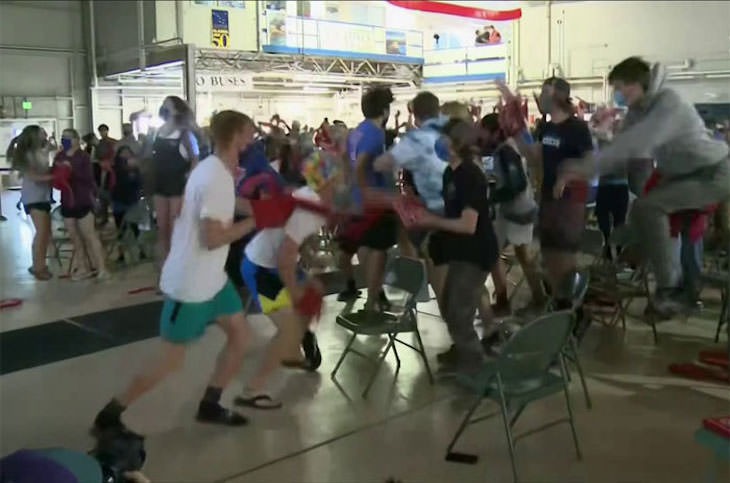 18. Sprinter Allyson Felix becomes the most decorated American athlete in Olympic track and field history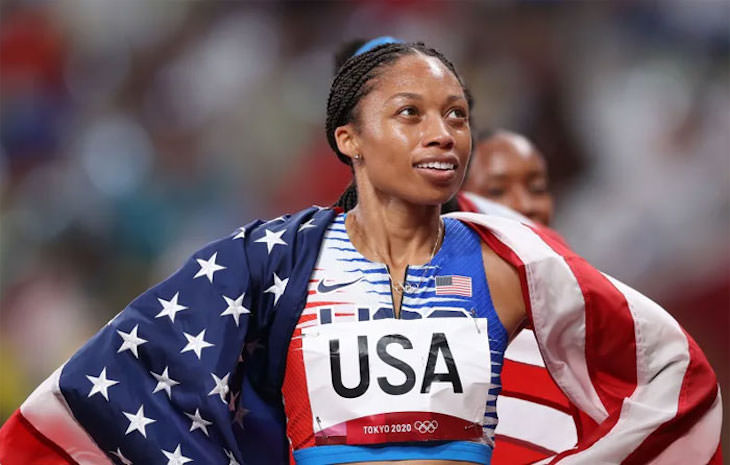 19. Australian high jumper Nicola McDermott gives herself a rating after every performance in her journal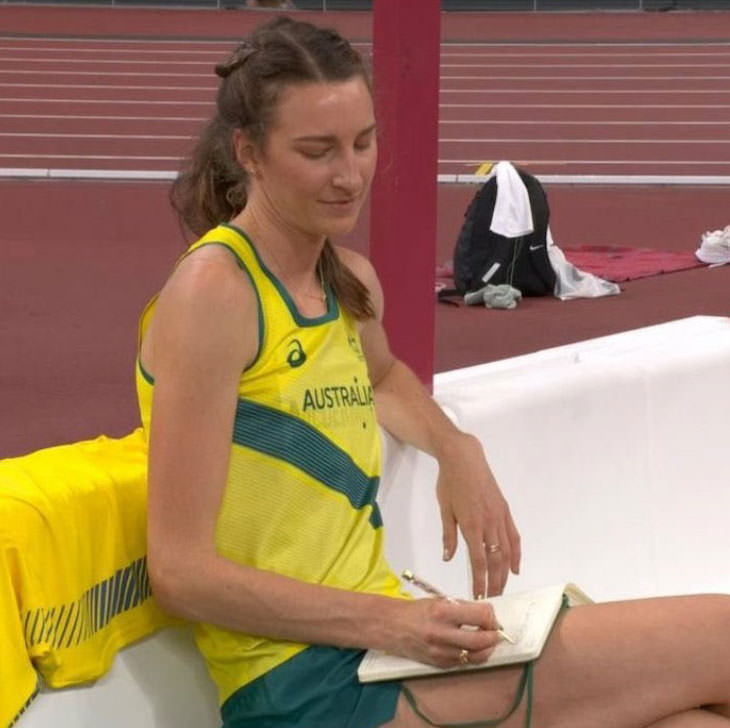 20. The hands of Hidilyn Diaz after winning her country's first Olympic gold medal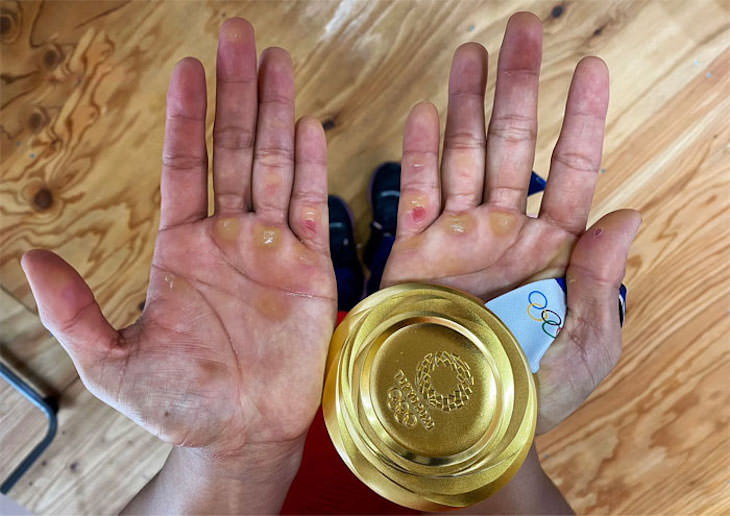 Source of images: Bored Panda
Share these powerful images with others!