Unrealistic beauty standards have existed for centuries. The rise of television, advertising campaigns, and social media, have made them that much more present in our lives. We get underlying messages that we aren't young, fit, or thin enough several times a day, sometimes without even realizing it. The problem is that over time, we internalize those ideas, become overly critical with ourselves, and eventually, this notion can be very harmful to our physical and mental health.
The good news is that awareness of the issue has been spreading through the various media outlets, and more and more people including the likes of celebrities and experts, are shifting the lens from being obsessed with our imperfections to accepting and even celebrating them.
Making that mental shift can be difficult at first, and hard to maintain - after all, we all have our off days. But worry not, we have put together a list of quotes about embracing your body, no matter your shape, size, or age. Whenever you feel you are being harsh on yourself, or need a bit of inspiration, you can always come back and look at these uplifting words.
1. "Feeling beautiful has nothing to do with what you look like." - Emma Stone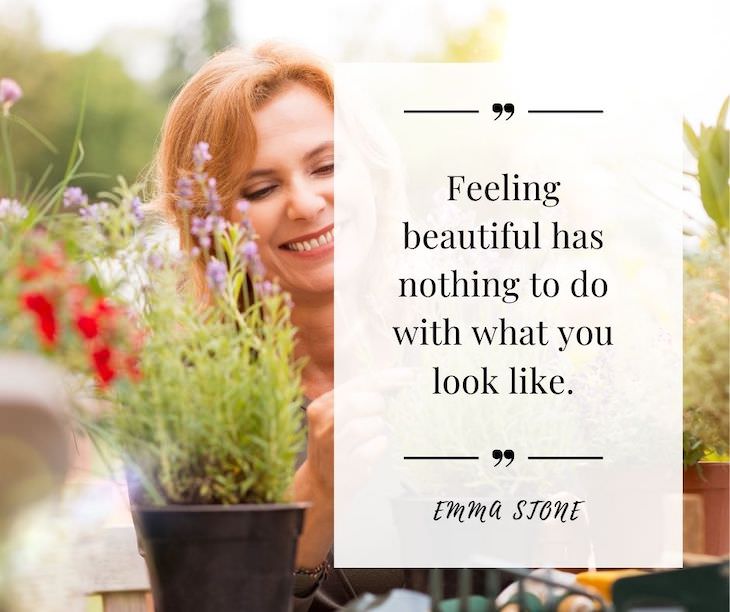 2. "Speak to your body in a loving way. It's the only one you've got, it's your home, and it deserves your respect." —Iskra Lawrence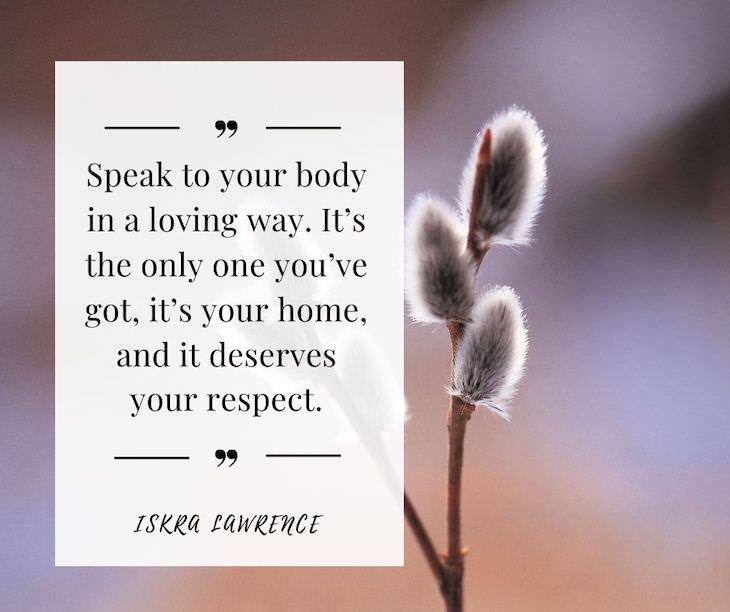 Related: Wise Words On Being Your Own Best Friend
3. "The best gift you are ever going to give someone — the permission to feel safe in their own skin."― Hannah Brencher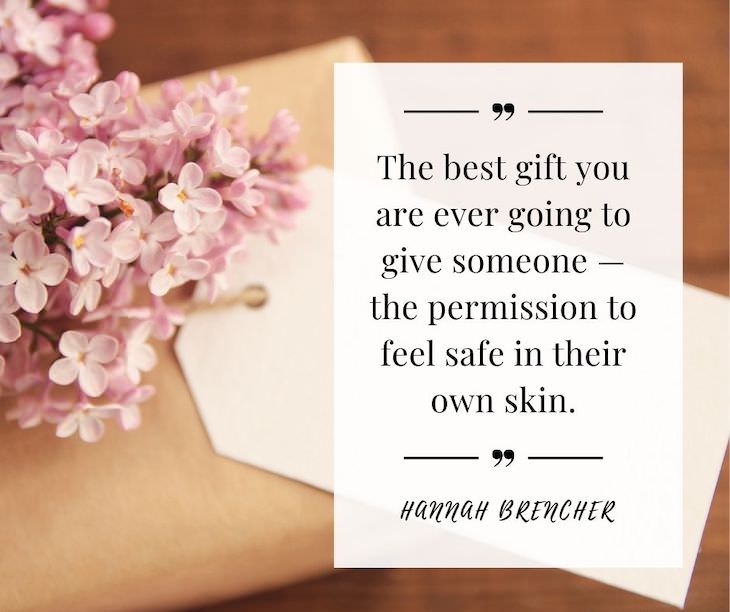 4. And I said to my body, softly, "I want to be your friend. It took a long breath and replied, "I've been waiting my whole life for this." – Nayyirah Waheed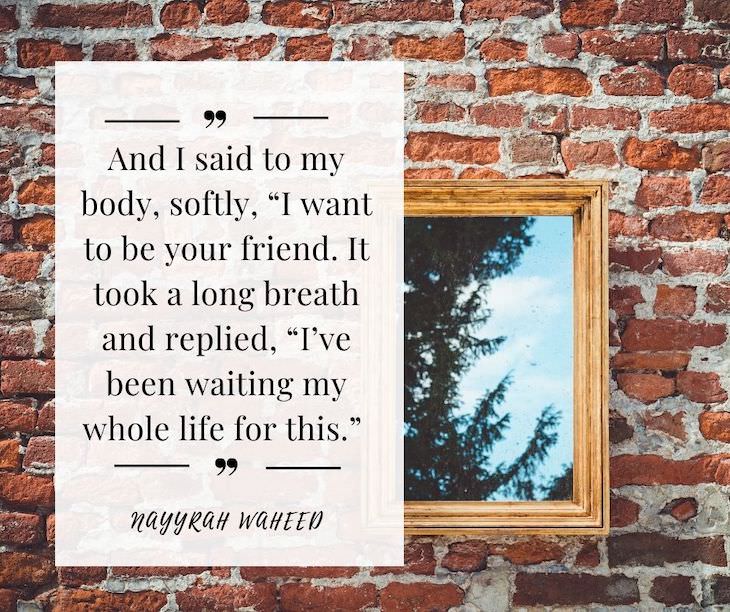 Related: Poetic Words By Nayyirah Waheed
5. "You don't need an excuse to feel good about yourself." —Olakemi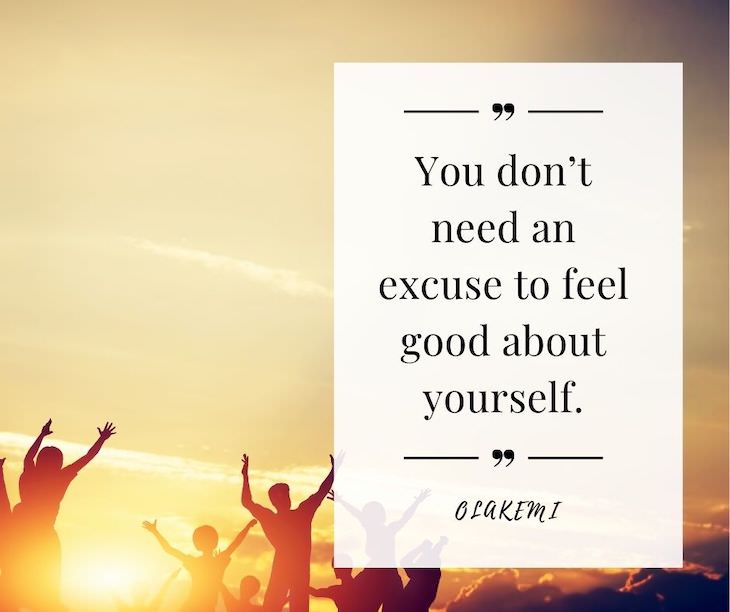 6. "What makes you different or weird, that's your strength." —Meryl Streep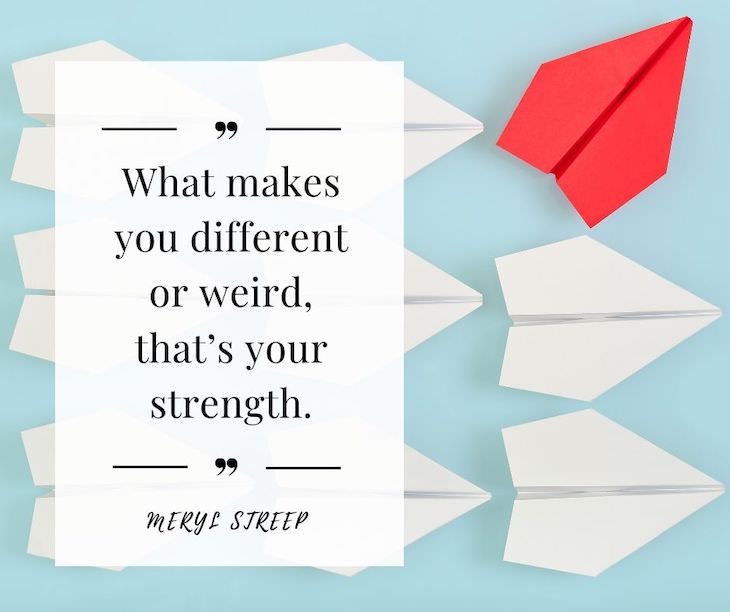 7. "You can be the most beautiful person in the world and everybody sees light and rainbows when they look at you, but if you yourself don't know it, all of that doesn't even matter." - C. Joy Bell
Related: 14 Quotes on Making it Through Hard Times
8. "You are allowed to be both a masterpiece and a work in progress, simultaneously." – Sophia Bush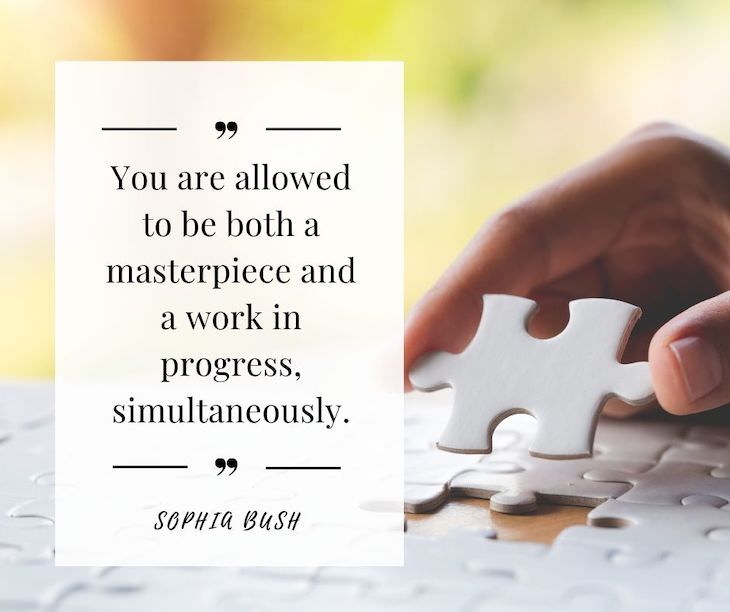 9. "I'm just getting older and better."—Neal Schon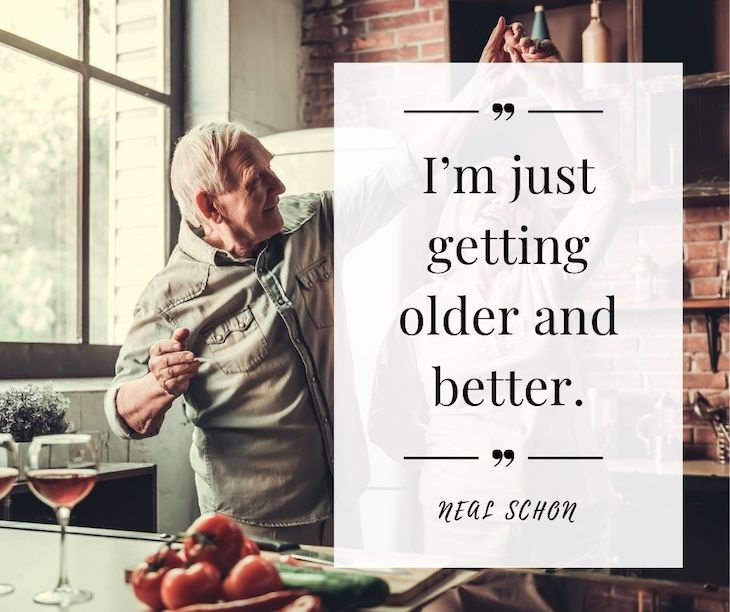 10. "We can't hate ourselves into a version of ourselves we can love." – Lori Deschene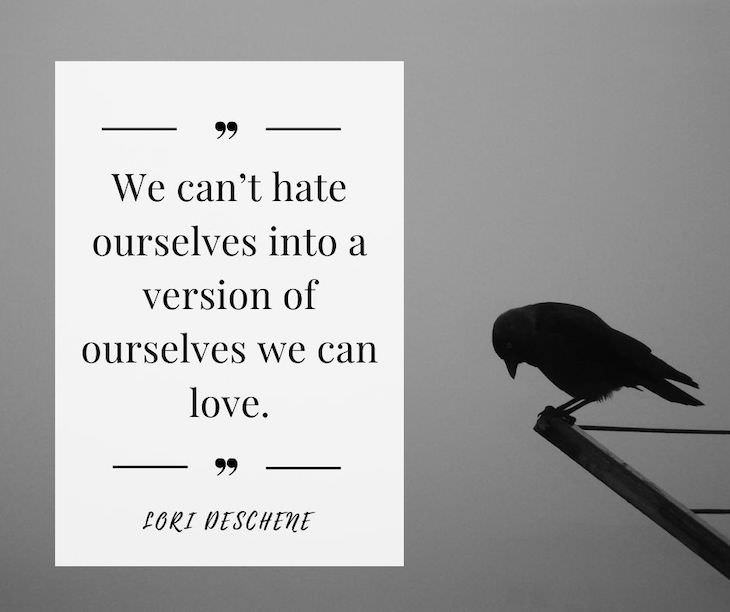 11. "People often say that 'beauty is in the eye of the beholder,' and I say that the most liberating thing about beauty is realizing that you are the beholder." – Salma Hayek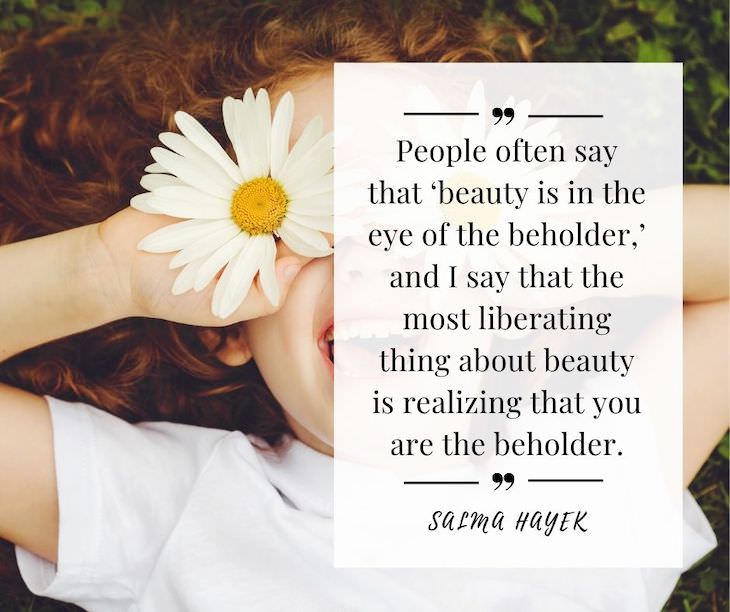 12. "You can't eat beauty, it doesn't sustain you. What is fundamentally beautiful is compassion, for yourself and those around you. That kind of beauty enflames the heart and enchants the soul." –Lupita Nyong'o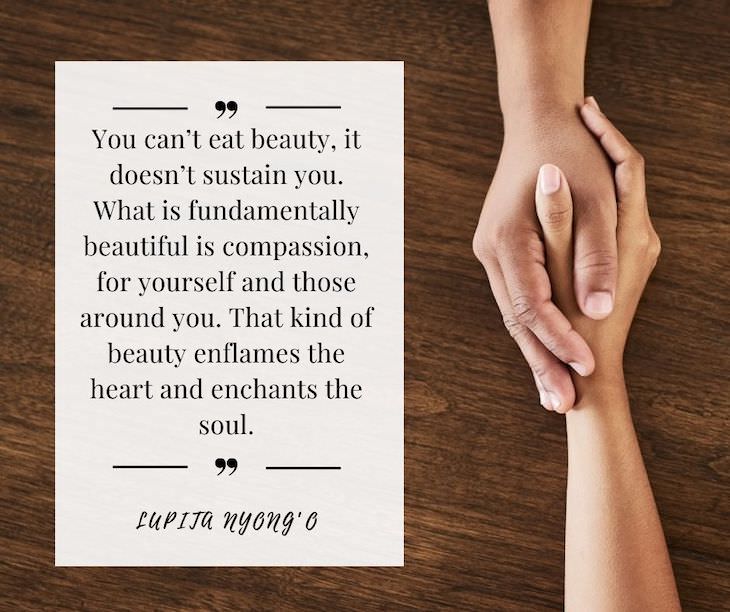 Share these inspiring quotes with someone who would appreciate them!