Human history has known many times of uncertainty and difficulty. The upside of it is that when we go through such times ourselves, we can look back and learn from the experience of the wise people that came before us. Whether it's the general atmosphere caused by the coronavirus that's got you feeling low or a personal matter, we hope that these inspiring words on perseverance through hard times will brighten your day!
1. "And hard times are good in their own way, too. Because the only way you can achieve true happiness is if you experience true sadness as well. It's all about light and shade. Balance."
- Gabrielle Williams, Beetle Meet Daisy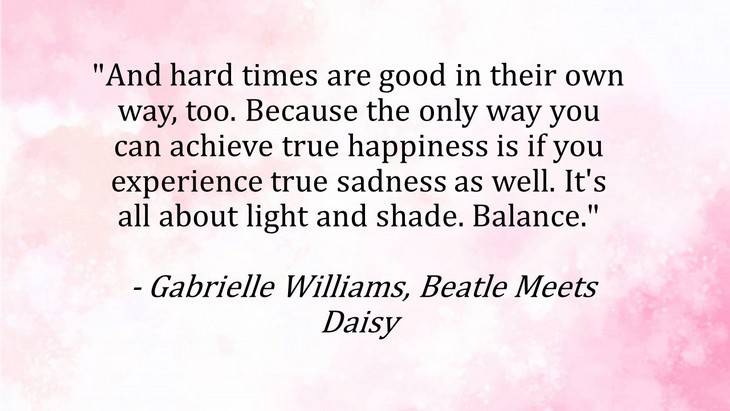 2. "It's funny how, when things seem the darkest, moments of beauty present themselves in the most unexpected places."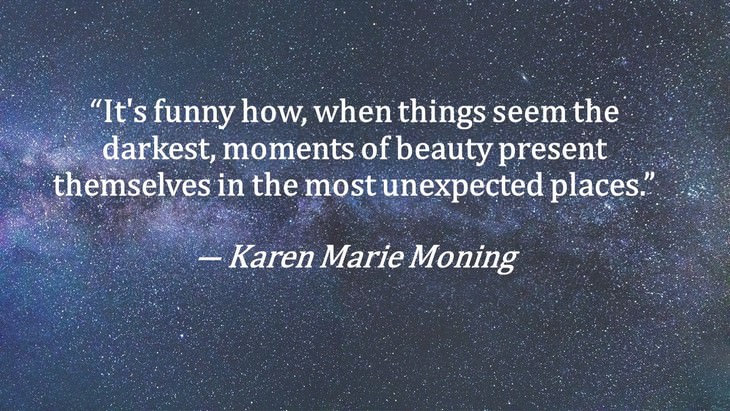 3. "Affliction is a good man's shining time."
- Edward Young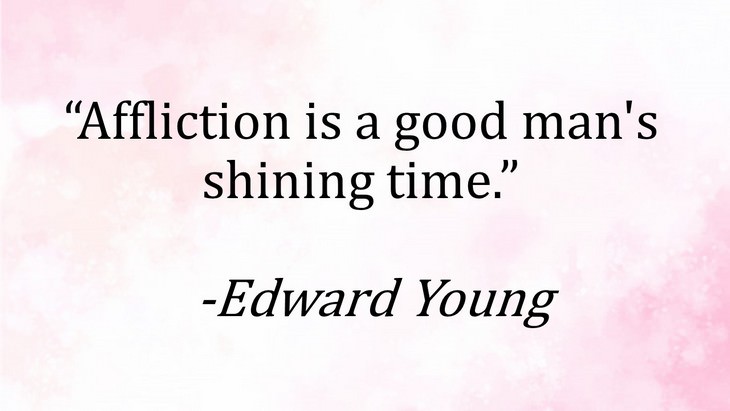 Related Article: 10 Inspiring Quotes About Possibilities

4. "It is not enough that we do our best; sometimes we must do what is required."
- Winston S. Churchill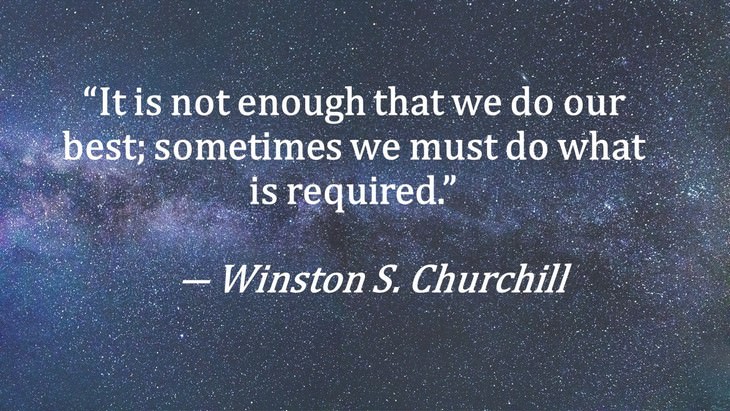 5. "Never let your head hang down. Never give up and sit down and grieve. Find another way. And don't pray when it rains if you don't pray when the sun shines."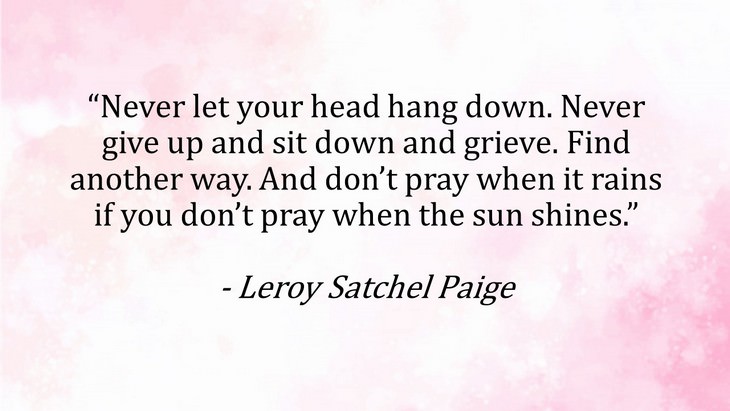 6. "Never confuse a single defeat with a final defeat."
- F. Scott Fitzgerald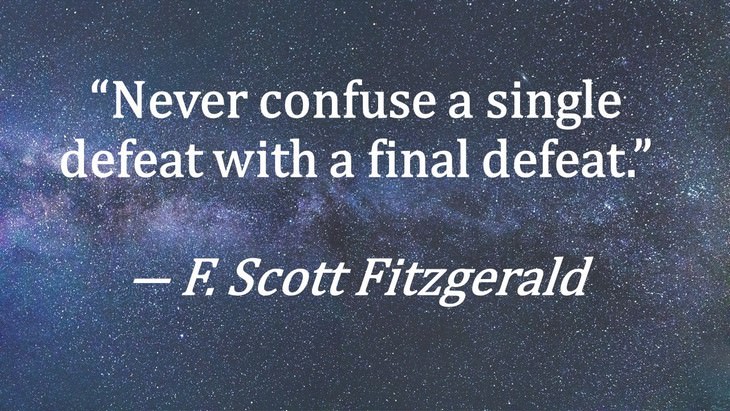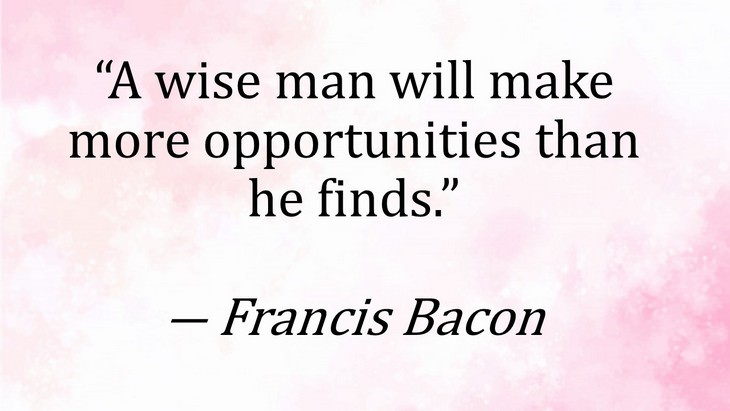 8. "Sometimes blessings come in ugly wrapping paper."
- Richie Norton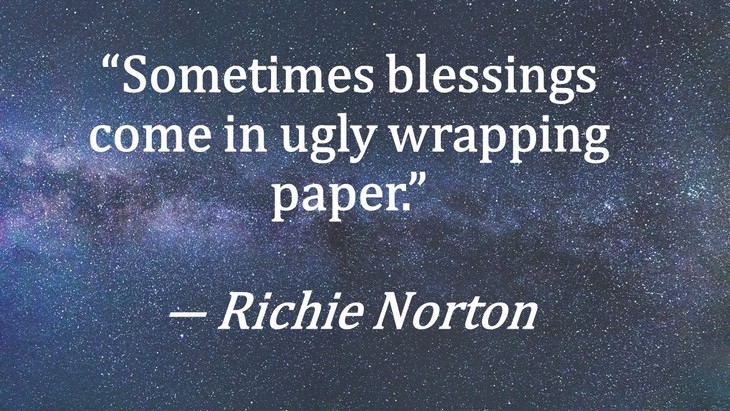 9. "A deep rooted strength is the result of a difficult journey."




- Karen Gibbs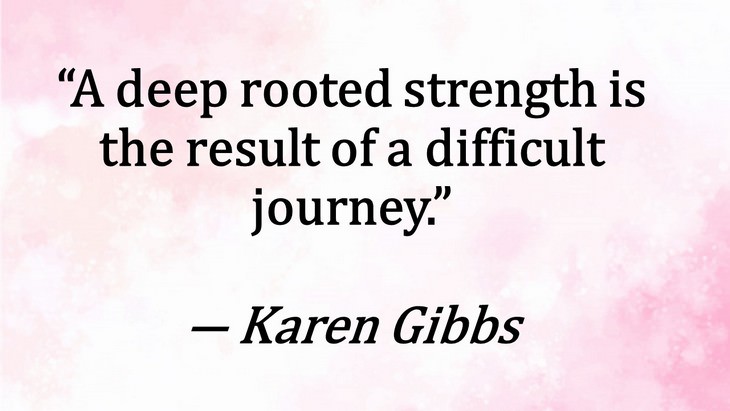 10. "Hard times are like thunder. They make a lot of noise but do little harm. Don't fear hard times."
- Debasish Mridha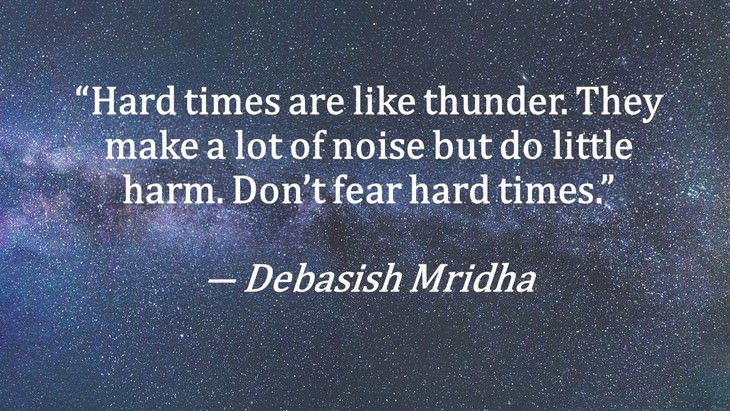 11. Even if I knew that tomorrow the world would go to pieces, I would still plant my apple tree."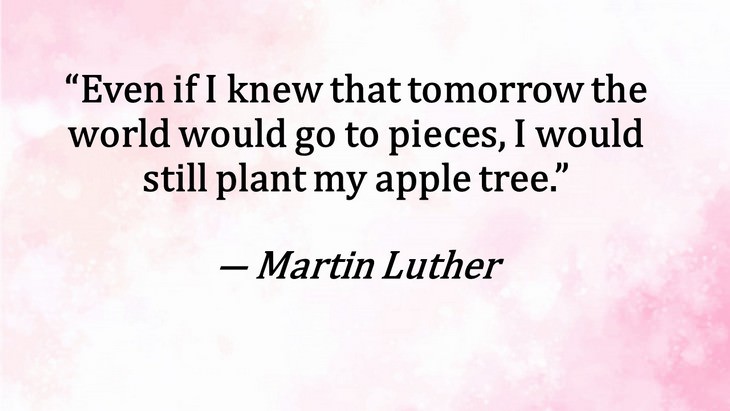 12. "Challenges are what make life interesting and overcoming them is what makes life meaningful."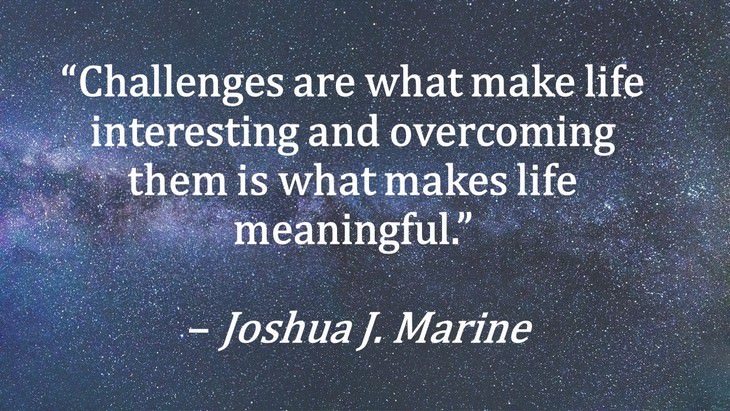 13. "Man never made any material as resilient as the human spirit."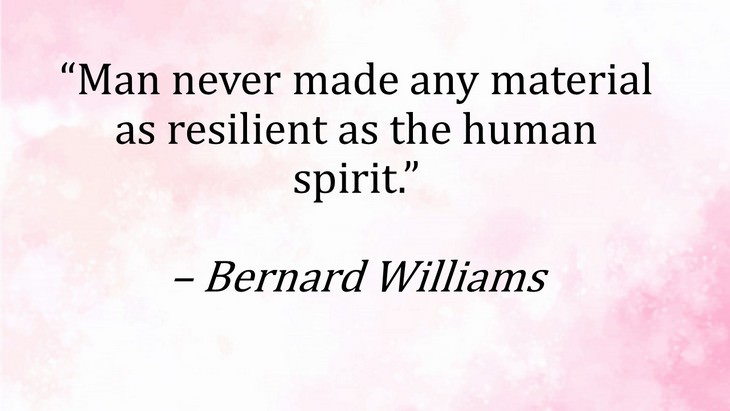 14. "I walk slowly, but I never walk backward."