The Age of Reason, also known as the Age of Enlightenment spanned across Europe during the 17th and 18th centuries and was spearheaded by such immortal thinkers as Voltaire, John Locke, Jean-Jacques Rousseau, and Adam Smith. The list of these forward-thinking figures wouldn't be complete without the German philosopher Immanuel Kant, whose thoughts on life, art, and ethics have greatly influenced modern philosophy, democracy, and especially our everyday lives and actions.
Kant's greatest contribution to the field of moral philosophy was his ability to frame a known religious doctrine into a rule that can be used by everyone, irrespective of their religious beliefs: his idea of a categorical imperative which states that all of our actions should be such as you would want all other people to act towards all other people. That said, this was hardly the only wise idea the philosopher uttered throughout his prolific career, and many pearls of wisdom can be taken from his written works. Here are 12 priceless words of wisdom uttered by Immanuel Kant:
1. "Rules for happiness: something to do, someone to love, something to hope for."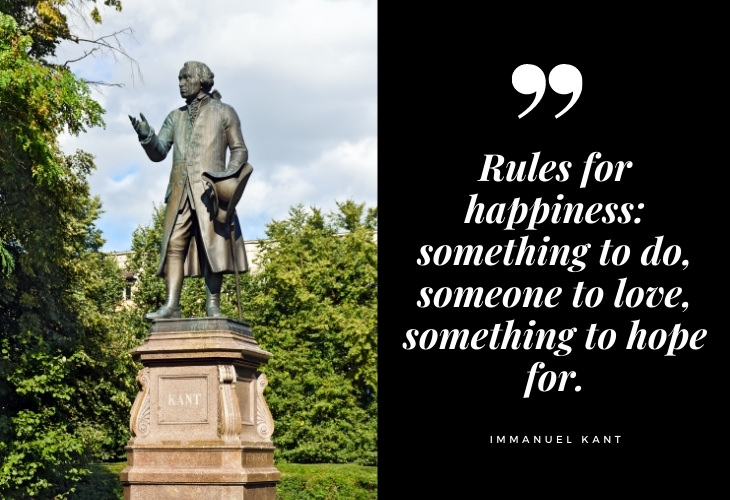 2. "We are not rich by what we possess but by what we can do without."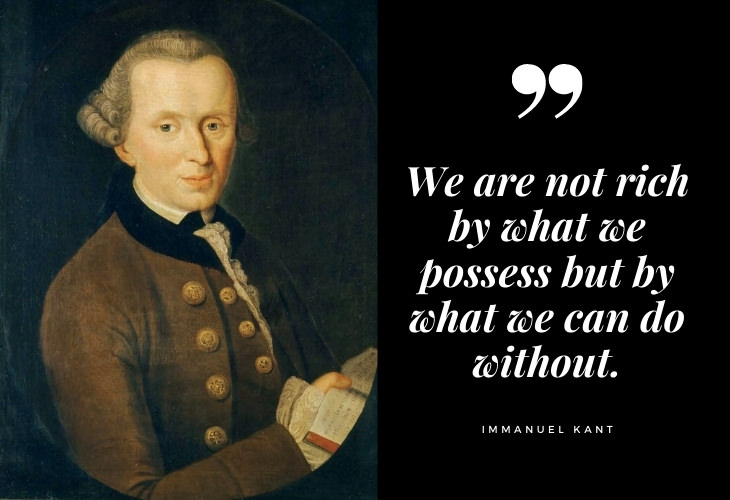 3. "Live your life as though your every act were to become a universal law."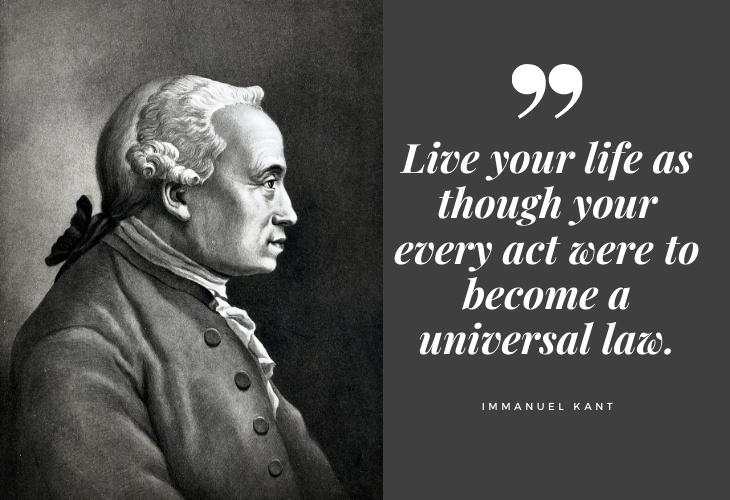 4. "Dare to know! Have the courage to use your own intelligence!"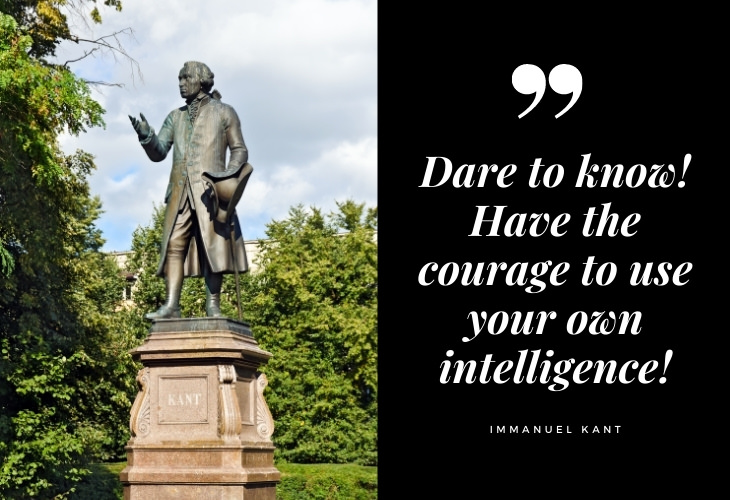 5. "Always recognize that human individuals are ends, and do not use them as means to your end."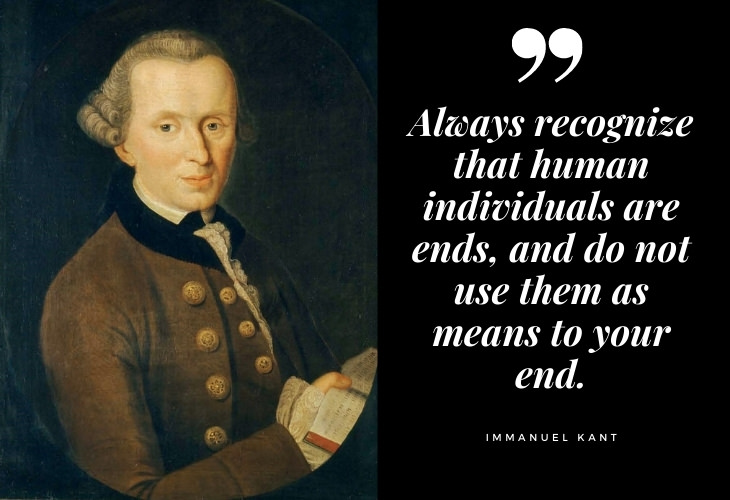 6. "How then is perfection to be sought? Wherein lies our hope? In education, and in nothing else."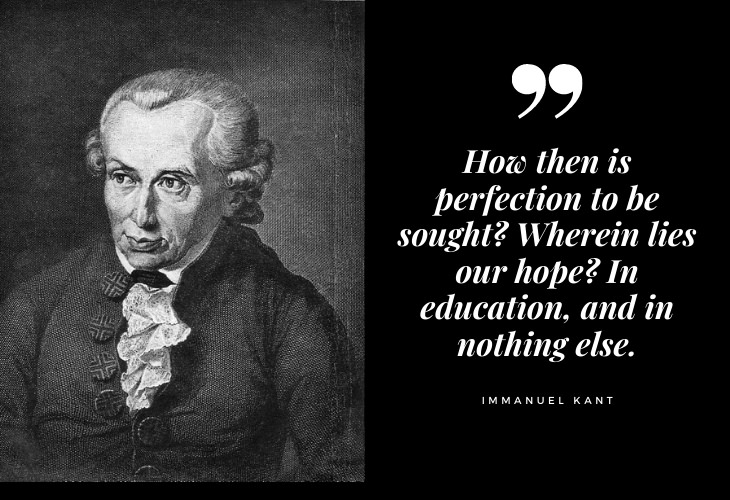 7. "Science is organized knowledge. Wisdom is organized life."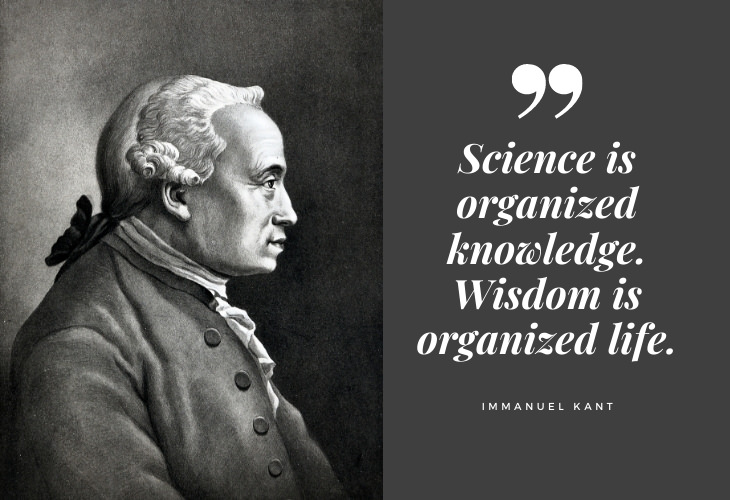 8. "Genius is the ability to independently arrive at and understand concepts that would normally have to be taught by another person."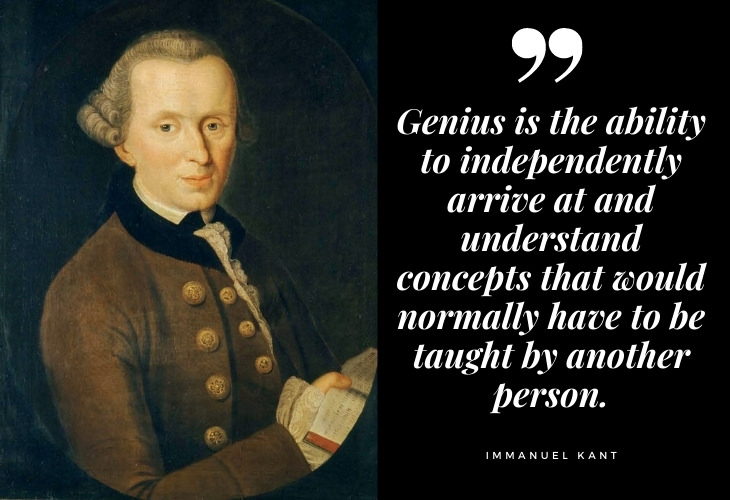 9. "Thoughts without content are empty, intuitions without concepts are blind."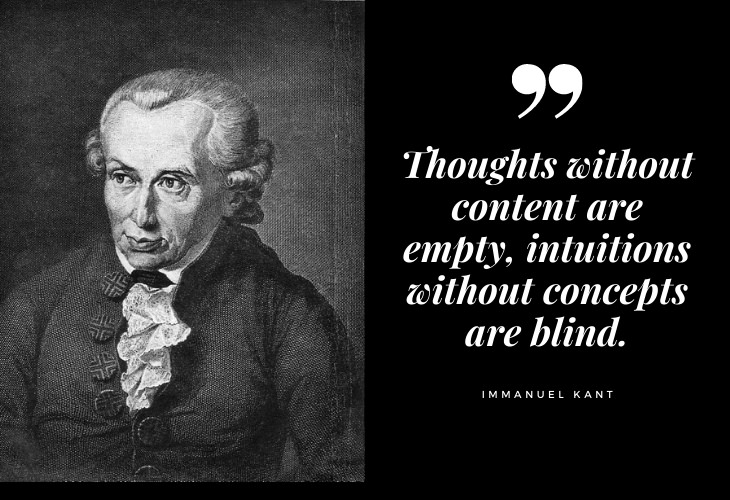 10. "Ingratitude is the essence of vileness."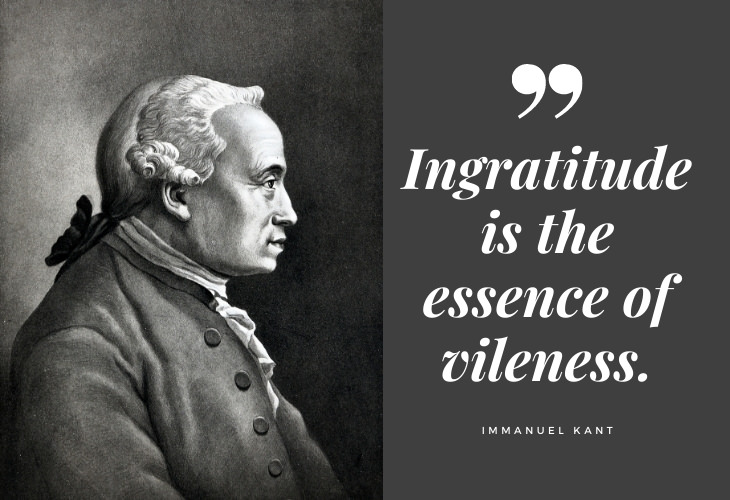 11. "Look closely. The beautiful may be small."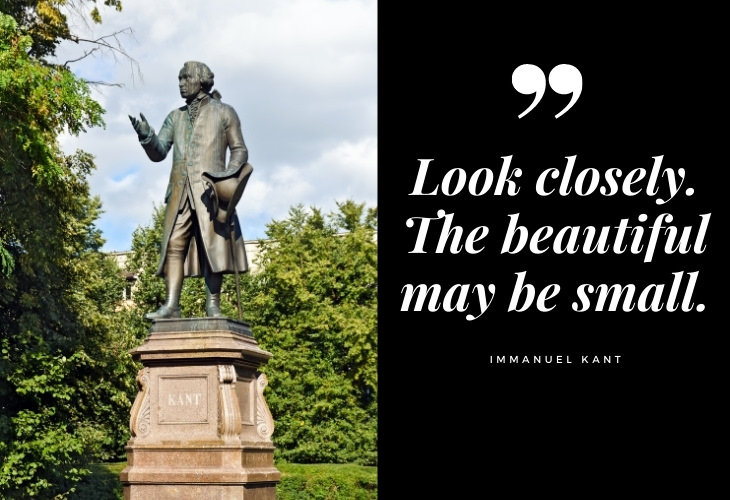 12. "The busier we are, the more acutely we feel that we live, the more conscious we are of life."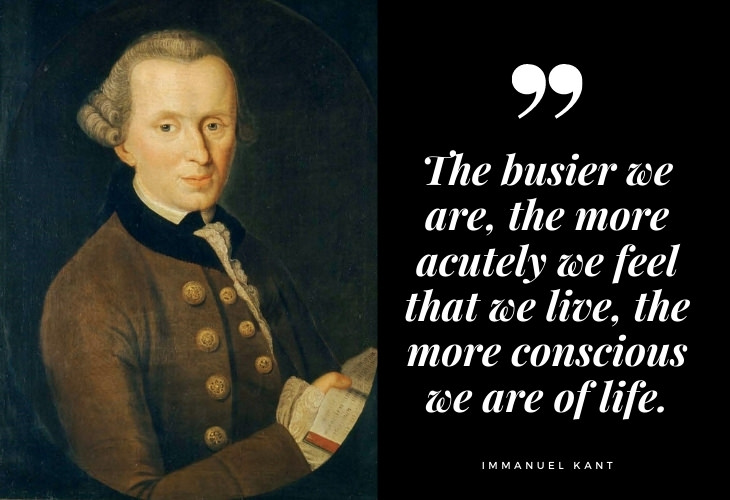 Share these pearls of wisdom with others!