Who says snacks must be boring? Eating some fruit, nuts, or mozzarella sticks as a snack certainly stops the hunger, but sometimes, you just want something a little special. These mushroom and caramelized onion crostini may take a little of your time, but they're worth it!
Prep Time
1 hour and 10 minutes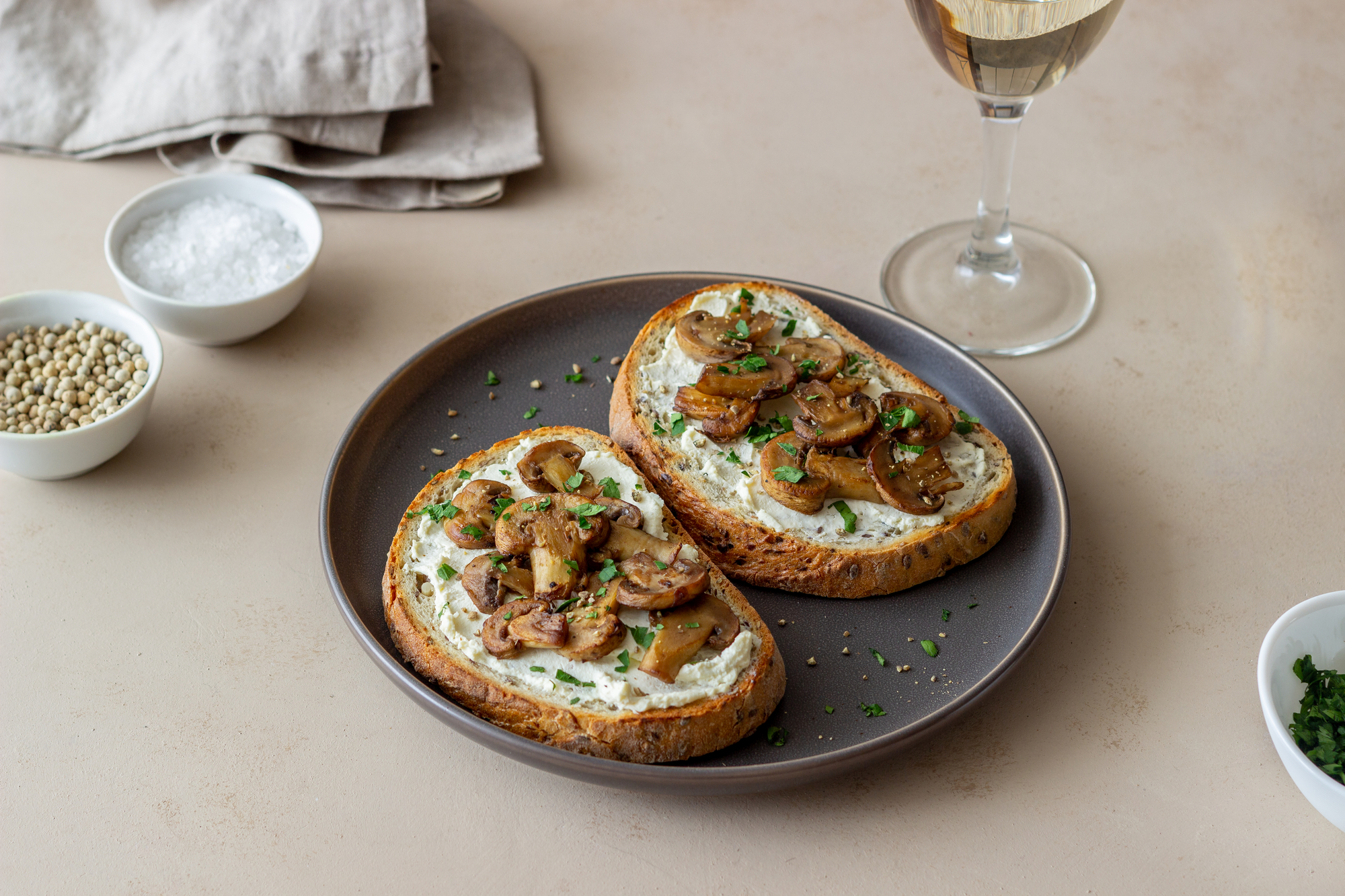 Ingredients for Crostini with Mushrooms and Caramelized Onions:
Method of preparing the Crostini with Mushrooms and Caramelized Onions:
Preheat the oven to 350ºF (180ºC), line a baking sheet, brush the bread slices with olive oil and toast them in the oven for 10 minutes. Flip halfway and when done, let cool.

Meanwhile, stir together 1 tablespoon of olive oil, butter, brown sugar, and 1/4 teaspoon of salt in a frying pan on a medium-high flame. Add the onions immediately and toss them to coat.

Cook the onions until they are lightly brown and fragrant - around 5 minutes. Then reduce the heat to a medium and sauté the onions until they are caramelized, stirring frequently. This should take around 10 minutes.

Add the mushrooms to the onions and cook for 5 minutes or so until they are tender. Then add the minced garlic and briefly saute, just until fragrant.

Mix in the soy sauce, balsamic vinegar, 1/4 teaspoon of salt, and black pepper to taste and cook for 1 minute. Remove from the heat and set aside.

In a bowl, mix together the goat cheese, garlic and onion powder, and chopped chives. Spread that evenly on the toast.

Top the goat cheese spread with 3-4 tablespoons worth of the mushroom mixture. Garnish with chopped parsley and arrange the crostini on a large plate. Serve immediately.
Source: Simplyrecipes.com