Kids love pull-apart bread because it's so fun to dig into it and eat. But you know what is even more fun? Making it, of course! It's a creative culinary project the entire family can participate in, so prepare this easy apple and cinnamon pull-apart bread with the little ones. They will love folding and stacking the strips and pieces of dough.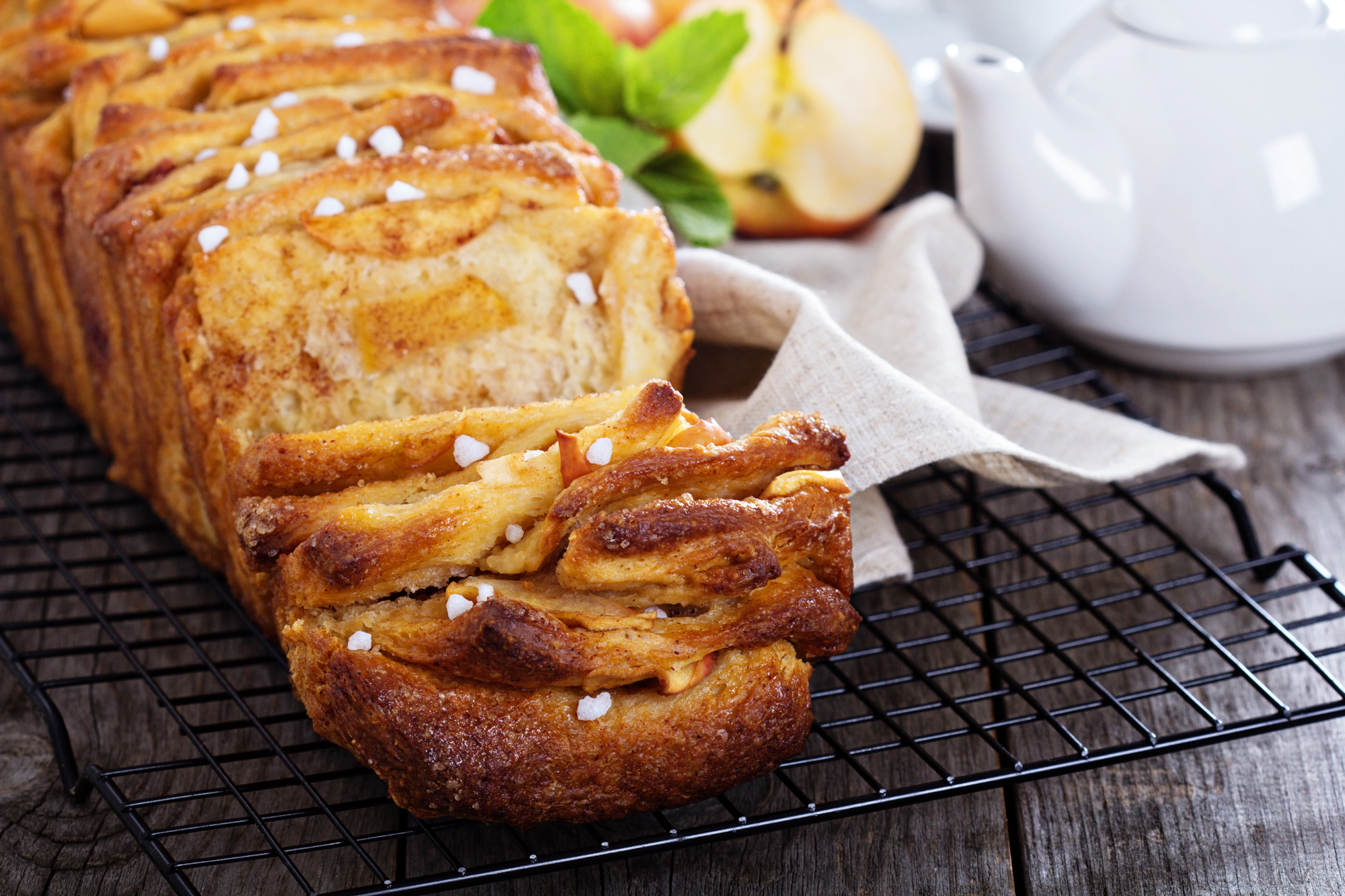 Method of preparing the dough:
We start with the filling. Melt the butter, toss the rest of the ingredients together and cook in the butter 5 minutes until tender. Set aside.

Moving on to make the dough, whisk the remaining 1/2 stick of butter, milk, and water, then add the eggs and vanilla.

In a separate bowl, combine all the flour, the granulated sugar, 1 teaspoon of cinnamon, yeast, and salt. Mix well.

Combine the dry and wet ingredients. Knead into a soft and pliable dough, and form it into a ball.

Grease a bowl and insert the dough. Cover with plastic and let rise until doubled in size, about 1 hour.

Grease a 9x5-inch tin loaf pan. Roll out the dough into a 12x20-inch rectangle.

Place the apple slices on top of the dough. Then cut the dough into 3x12-inch long strips. Stack each strip on top of the other.

Cut the stacked dough pieces across into 3-inch squares. Arrange them sideways into the pan, squeezing to fit if neede.

Cover and let rise for another 1 hour. Preheat the oven to 350°F (175°C).

Bake for 30 minutes, cover with foil and bake for another 15-25 minutes. Let cool 15 minutes before serving.
Source: Italianfoodforever.com