Fall is here to bring us the long-awaited citrus fruit! I'm so excited for these healthy flavor bombs to finally be back in season, and here at Baba-recipes, we're welcoming them with a pastry crostata that brings out the deeper citrus flavors after a 40-minute bake.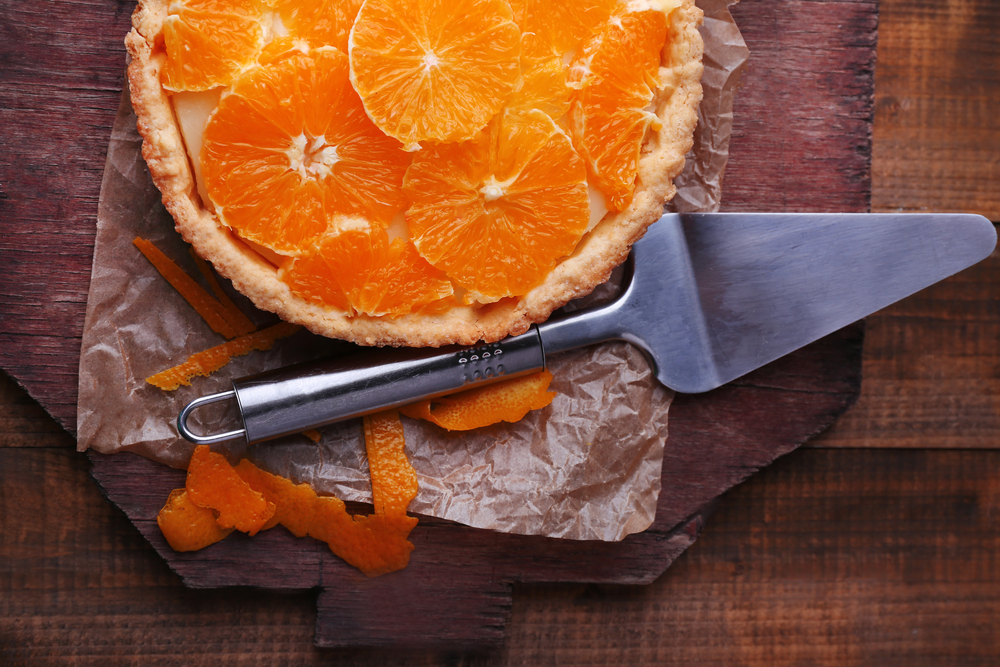 Method of preparing the pastry:
Beat the frozen butter, 1 3/4 cups of flour, 2 tsp sugar, and 1 tsp salt in the bowl of a stand mixer fitted with the paddle attachment on low speed. When the mixture is still sandy, combine the vinegar and 1/4 cup of ice water in a small bowl, and add this gradually into the mixer bowl. Beat, adding another 1–2 tsp. ice water if needed, until the dough is moist and starts to clump together, but stop before it starts to form a ball.

Lightly flour a work surface. Squeeze the dough on the surface to help it come together, and divide it into 4 equal parts. Flatten to 1/2-inch-thick discs, wrap in plastic, and chill for at least 1 hour and up to 2 days.

Preheat the oven to 400°F. Whisk semolina flour, 1 tsp salt, 5 tbsp sugar, and 1 heaping tbsp of all-purpose flour in a medium bowl. Set it aside.

Zest the citrus into another bowl and add 4 tbsp of room temperature butter. Add the vanilla, egg, and egg yolk and mix to combine.

Combine the dry and wet ingredients. Peel and cut away the white pith off the citruses. Slice and remove the seeds.

Working one at a time, roll out dough disks on a lightly floured surface to 8" rounds. Place on a parchment-lined baking sheet and spread 1/4 cup of the zest mix in the center of each, leaving a 1 1/2-inch border.

Arrange citrus slices on top to cover and fold the edges of the dough up and over the fruit. Chill for 30 minutes.

Melt the butter you have left and brush the pastries. Sprinkle with some sugar. Bake, rotating once, for 40-45 minutes, until edges are golden brown. Let cool for at least 10 minutes before serving.
Source: www.bonappetit.com