This is a loosely packed zucchini casserole. Zucchini is the perfect summer vegetable for baking- it has deep flavors that open up in the baking process, yet it remains fresh since it's a close relative of cucumber and squash. Paired with a little cheese and a crusty top, it will take you to culinary paradise!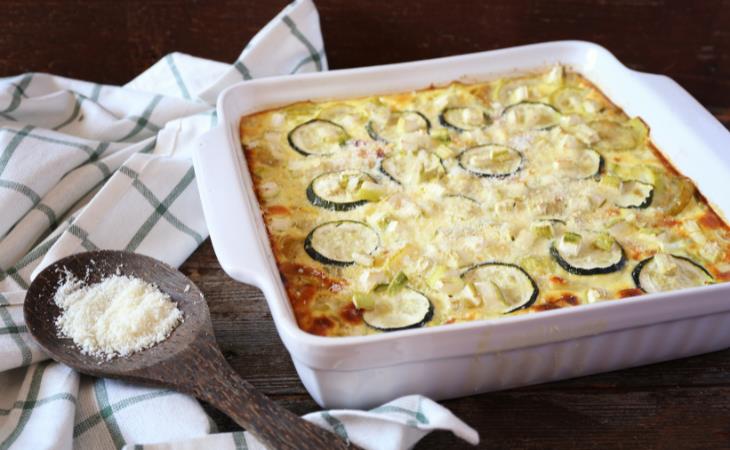 Ingredients for casserole:
Method of preparing the casserole:
Preheat the oven to 400°F. On a large sheet tray, combine the zucchini, bell pepper, and onion. Drizzle with oil, season, and toss.

Bake for 30 minutes and drain through a colander. Press to release liquids. Pat with a towel and set aside.

In a large bowl, whisk together the heavy cream and eggs. Mix in the cheddar cheese, garlic, 1/4 cup of the parmesan cheese, and all but 2 tablespoons of parsley (reserve this for later).

Mix in the zucchini mix. Transfer to a buttered 9- by- 13-inch, or three-quart, casserole dish.

Reduce the oven temperature to 350°F. In a small bowl, combine the breadcrumbs and melted butter.

Mix in the remaining 1/4 cup of grated parmesan cheese and 2 tablespoons of parsley. Sprinkle on top and bake for 35-40.

If the topping is browning too quickly, cover loosely with a piece of foil. Let rest for 10 minutes, then serve.
Source: https://www.thepioneerwoman.com/