Goulash is a Hungarian meat and vegetable stew liberally seasoned with sweet paprika. Apart from being incredibly tasty and complementing any side dish of your choice, goulash is also quite easy to prepare, as it's made in one pot and ready in under an hour. Add a sprinkle of Hungarian cuisine into your own cooking repertoire with this easy goulash recipe!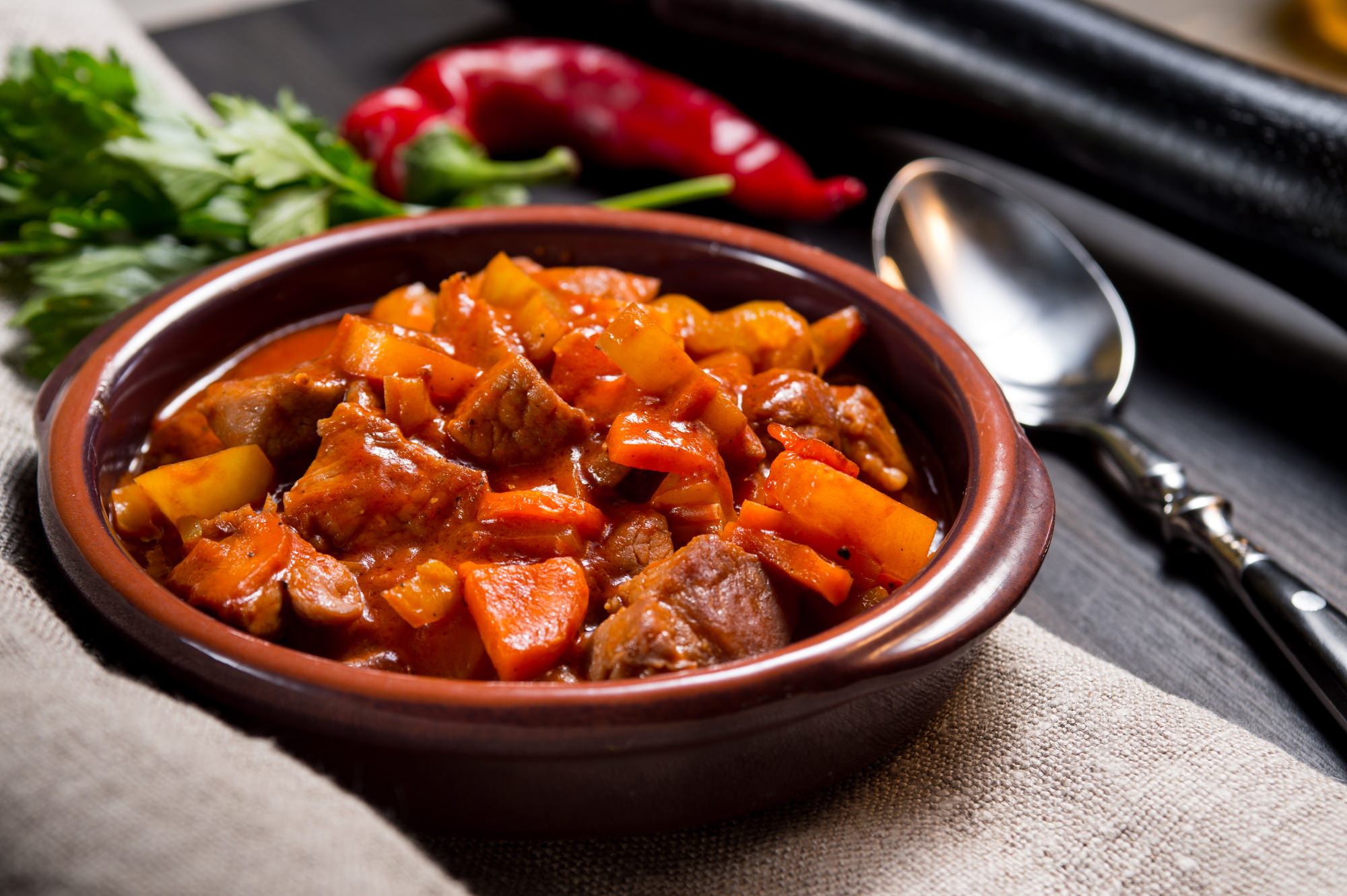 Ingredients for Pork and Pepper Goulash:
Method of preparing the Pork and Pepper Goulash:
In a large skillet, heat the oil on medium heat. Add the onions and fry them until translucent. Add the paprika and continue cooking for around half a minute.

Add the garlic to the same skillet, followed by the pork. Sear the meat until it is golden brown, then mix in the flour.

To the same skillet, add the tomato paste, canned tomatoes, and the vegetable stock while mixing continuously to dissolve any flour clumps.

Bring the goulash to a simmer and cook for 20-25 minutes, or until the gravy begins to thicken.

Finally, add in the roasted red peppers and continue cooking for another 10 minutes. The goulash is ready when the pork is tender and fully cooked.

Right before serving, garnish with fresh chopped parsley. Optional: top with a dollop of sour cream.
Source: Goodto.com