The next time you have a nice movie night planned for the weekend, try making these delicious and fresh little Caprese Pizzas. They are super easy to make and perfect for those occasions when you are not in the mood for something heavy. They are creamy and filled with the flavors of Caprese Salad as well as fresh tomato, mozzarella, and basil. You will love these, we promise!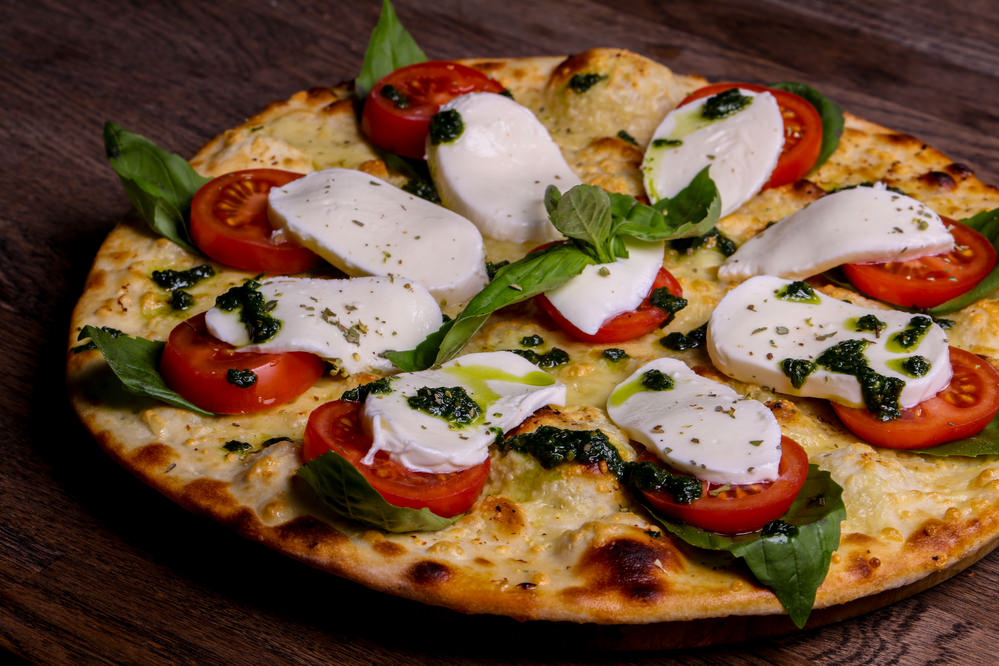 Method of preparing the pizza:
Preheat the oven to 400ºF (200°C). Add the balsamic vinegar and brown sugar to a small saucepot and simmer for about 10 minutes, stirring occasionally. Set aside.

Line a baking sheet and bake the naan for 5 minutes. Slice each tomato into eight slices.

Now, on each piece of naan place 1/4 of the shredded mozzarella and four slices of tomato. Bake the topped pizzas in the oven for about 7 minutes. Make sure the cheese is melted.

Top each pizza with a little fresh basil, a drizzle of the balsamic glaze, and a pinch of salt and pepper. Serve immediately.
Chef's Tip:
If there's no naan bread, any flatbread will do.