These vegetable egg muffins are a real treat! They're both healthy and easy to take with you to school or work, which makes these colorful egg muffins the perfect family lunch.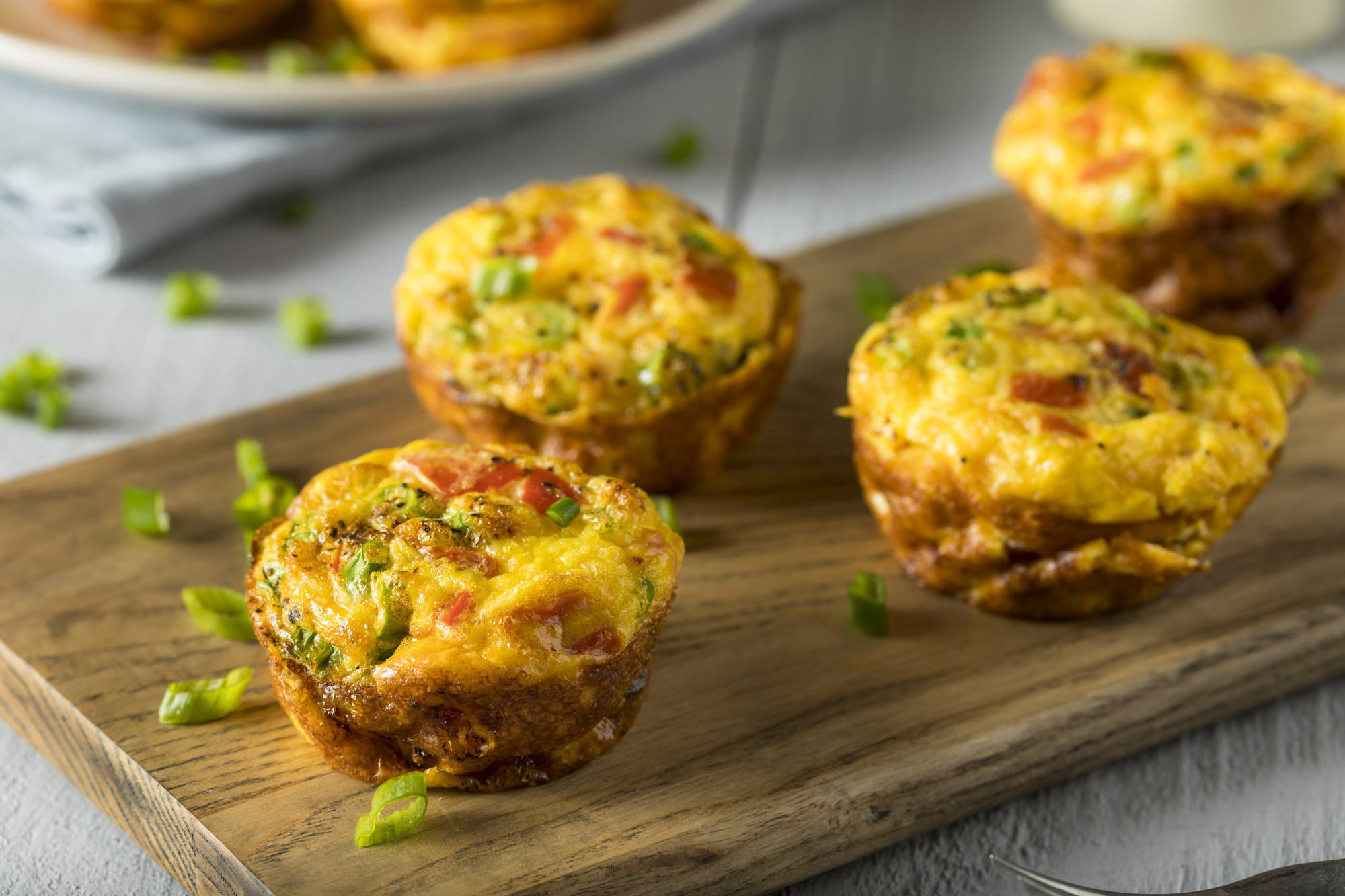 Ingredients for Easy Veggie Egg Muffins:
Method of preparing the Easy Veggie Egg Muffins:
Preheat the oven to 400°F (200°C). Use half of the oil to brush an 8-hole muffin tin.

In a large skillet, heat the remaining oil over medium heat. Then add the broccoli, red bell pepper, and onions. Sauté until fragrant - about 5 minutes. Set aside.

In a large bowl, whisk together the eggs, the milk, the smoked paprika, and half of the cheese. Fold in the cooked vegetables.

Spoon the egg and vegetable mixture into the muffin tin. Top each muffin hole with the remaining cheddar.

Bake the egg muffins for 15-17 minutes. The muffins should be golden brown on top and cooked through.

Remove the egg muffins from the muffin tin. Let them rest for a few minutes, then take out the muffins from the tin and transfer them to a plate. Sprinkle with chopped chives. Serve warm.
Source: Bbcgoodfood.com