These oatmeal blueberry bars are just irresistible. The good thing about these bars is that you don't need to feel guilty about devouring them as they contain the goodness of healthy oats and blueberries. Crunchy and dreamy, these bars will make for a pleasant light snack at any time of the day.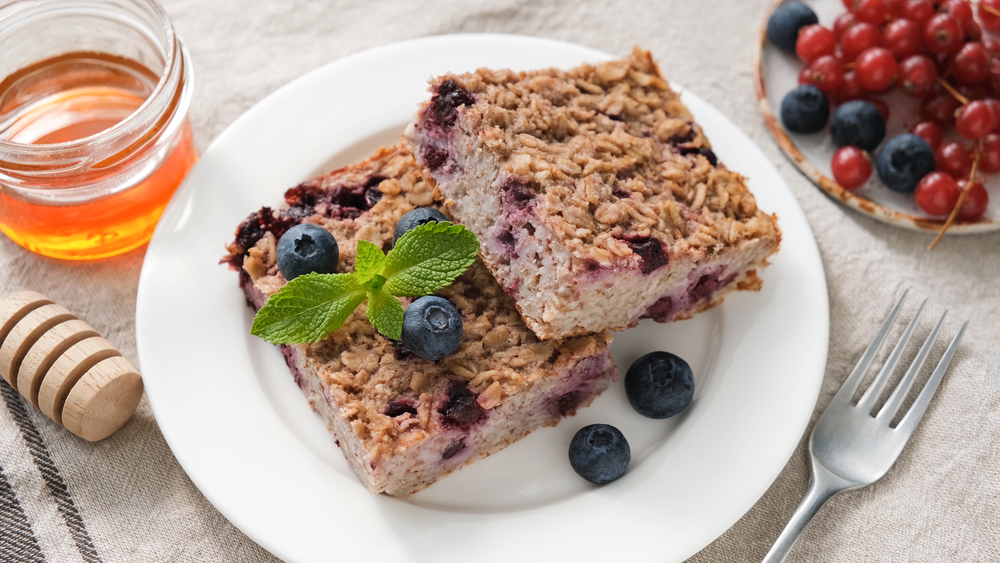 Ingredients for Baked Oatmeal Blueberry Bars:
Method of preparing the Baked Oatmeal Blueberry Bars:
Preheat oven to 350°F (180°C). Grease a 9-inch square baking dish. In a bowl, mix oats, brown sugar, all-purpose flour, and whole wheat flour together. Cut in butter until the mixture looks like coarse crumbs.

Press half the oat mixture into the prepared baking dish. Bake in the preheated oven for about 12 minutes or until crust is set. Let it cool for a few minutes.

In a bowl, beat cream cheese and white sugar together with an electric mixer until smooth. Now add egg, lemon juice, lemon zest, and vanilla extract. Beat mixture until smooth. Fold in the blueberries.

Pour the filling onto the baked crust and top it with the remaining oat mixture. Bake for about 30 minutes. Stop when the bars are lightly browned. Cool in the refrigerator for 1 to 2 hours.