While I will never turn down a plate of mac and cheese or a gooey portion of lasagna, I prefer not to eat food filled with cream and cheese very often. Nevertheless, I often crave a rich, creamy texture, especially with my pasta. So, in an effort to reduce my dairy and fat intake, I've tried my hand at several alternative creamy pasta sauces without the cheese, cream and calories. Here are seven of my favorite ways to whip up a cream-free sauce:
1. Blend up some white beans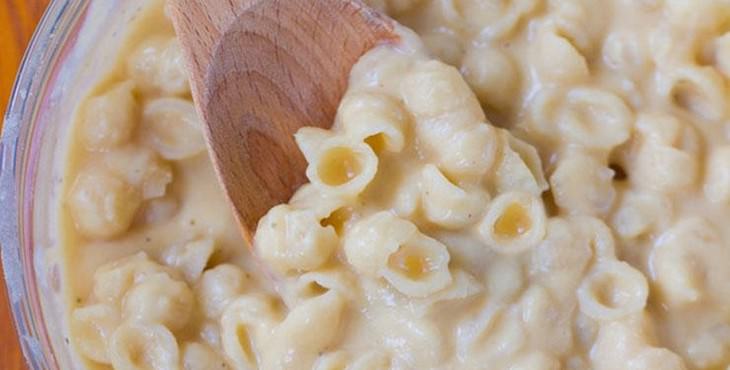 img and recipe: chocolatecoveredkatie.com
Cannellini or great northern beans are soft, making them ideal for pureeing into a creamy, pasta sauce, packed with protein. The texture is pretty thick. So, thin it with a little milk. To punch up the flavor, add some nutritional yeast, garlic powder, olive oil, and a splash of apple cider vinegar.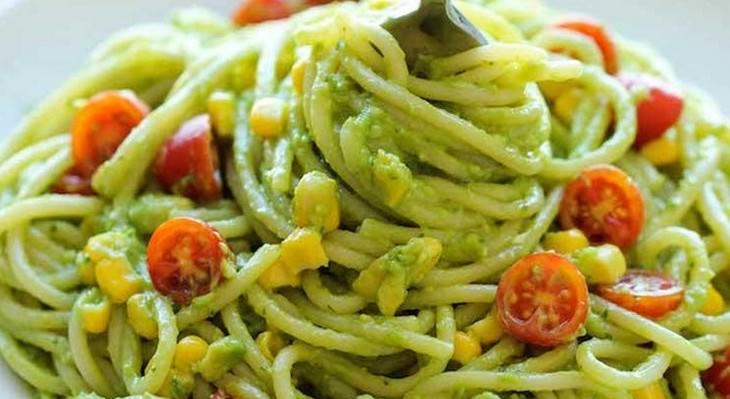 img and recipe: damndelicious.net
Avocados' health benefits should be a good enough reason to add them to our diet. And while they can be enjoyed and used in a variety of recipes, one of my favorite ways to use an avocado is to puree it with garlic, olive oil, and basil, making a pesto-like sauce. For added flavor, toss the avocado sauce with toasted pine nuts and cherry tomatoes. The recipe is far from time-consuming (the creamy sauce will take you about 20 minutes to prepare) but as avocados do brown quickly, this sauce is best served immediately.
3. Use a sesame seed paste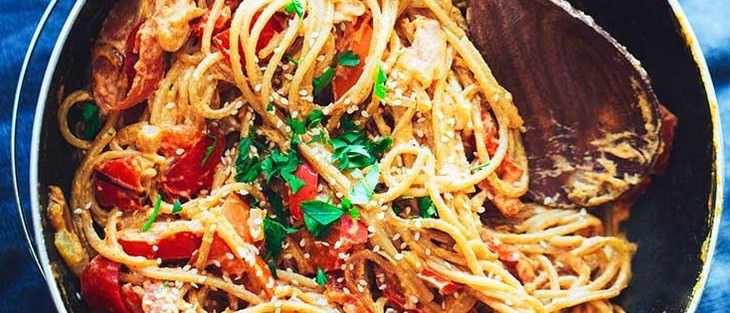 img and recipe: grandmothersfigs.com
Sesame seed paste, or tahini (as it's more commonly known) is not only used to make hummus. The rich and velvety paste can also be used to prepare a creamy pasta sauce. Blend in some tahini with almond milk, paprika, soy sauce, lemon juice, and a hint of maple syrup. Drizzle the sauce over spaghetti and add some paprika-flavored roasted red pepper strips to the mix.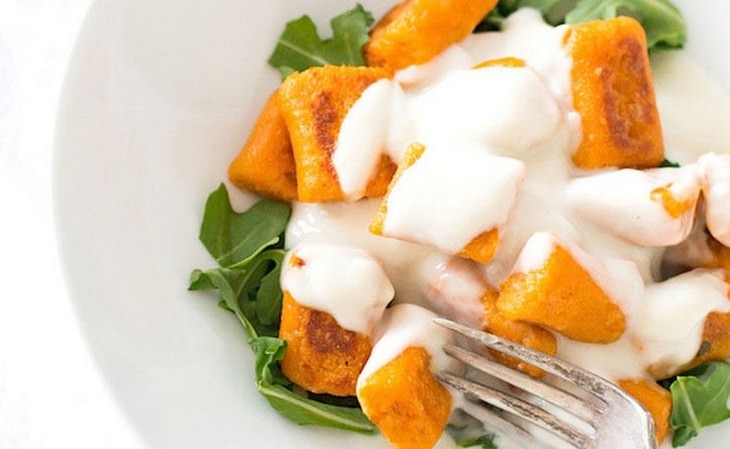 img and recipe: heartbeatkitchen.com
This cruciferous vegetable is a great way to satisfy your rich pasta sauce cravings. Simply simmer cauliflower florets with cashews, some nutritional yeast and vegetable stock until it turns soft. Then puree the mixture with roasted garlic cloves until you get a smooth creamy texture.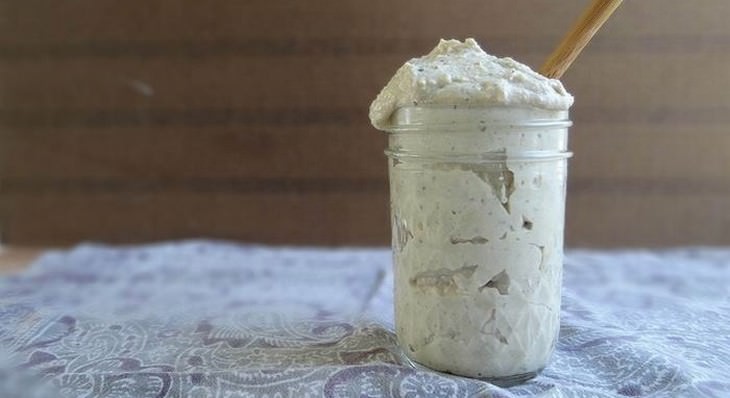 img and recipe: sundaymorningbananapancakes
While it may not sound so appetizing, pureed tofu has a creamy, slightly grainy texture, that almost resembles ricotta cheese. For more creaminess, add white beans, some garlic and lemon zest. Try stuffing this mix in cannelloni.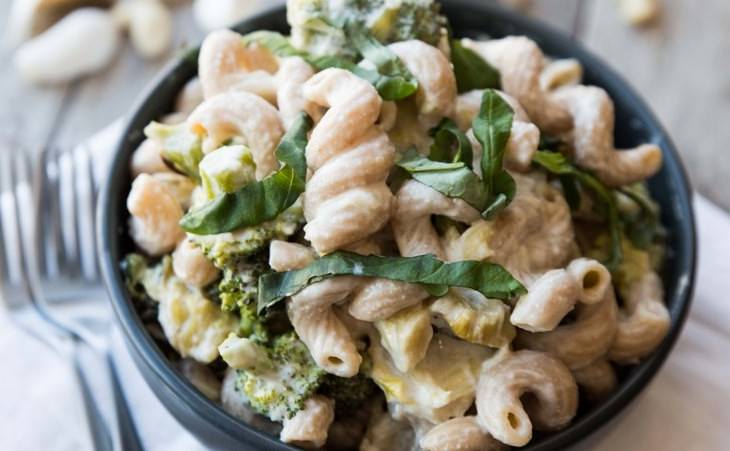 img and recipe: veggieandthebeastfeast.com
When pureed, raw cashews make for a perfect cream-like sauce - soak them overnight (for a smoother texture). Add some roasted garlic, warm vegetable broth and a little bit of apple cider vinegar to the mix. Toss with roasted broccoli and leeks and combine with whole wheat pasta.
7. Cook your pasta, as you would risotto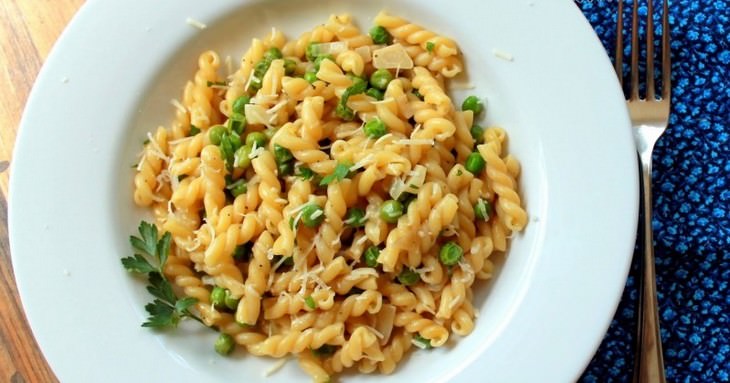 img and recipe: sweetloveandginger.com
Risotto's creamy texture comes from adding warm water or stock bit by bit. This process helps release more of the starch in rice greens. It also works well with pasta. For a creamier texture, add a splash of milk and Parmesan cheese, if you fancy. But if you are keen on creating a dairy-free sauce, swap the milk for unsweetened almond milk and replace the cheese with a salty garnish like nutritional yeast or chopped olives.