While some people have beloved pet snakes, most others don't really associate snakes with cuteness. But as it turns out, no matter how dangerous or venomous a snake might look, put a tiny hat on its head, and the whole picture changes! It isn't clear exactly how images of snakes with hats first became widespread, but there is an abundance of them over various media platforms, and they are absolutely adorable. Even if you aren't the biggest snake fan, these whimsical images of snakes in everything from beanies to cowboy hats are bound to make you smile.
1. This giraffe looks a bit funny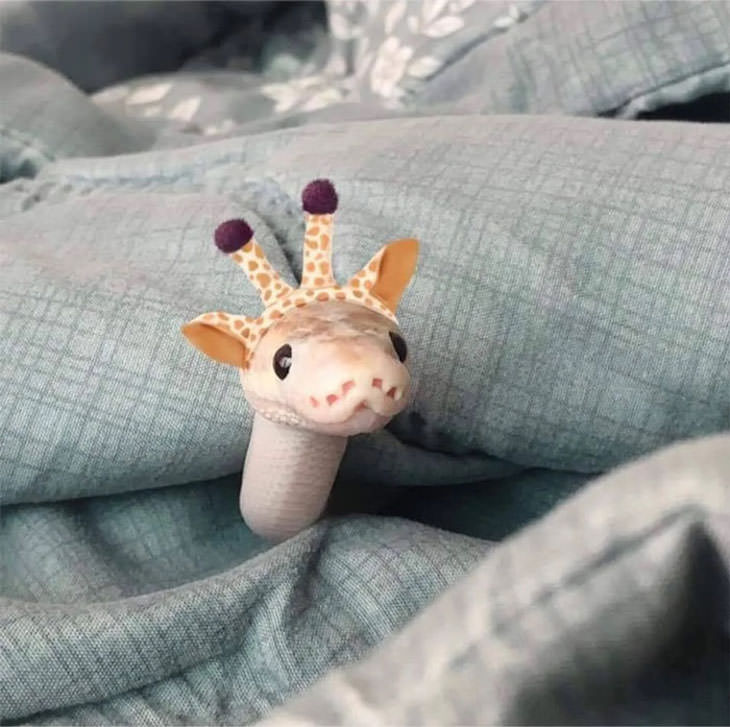 2. An eccentric gentleman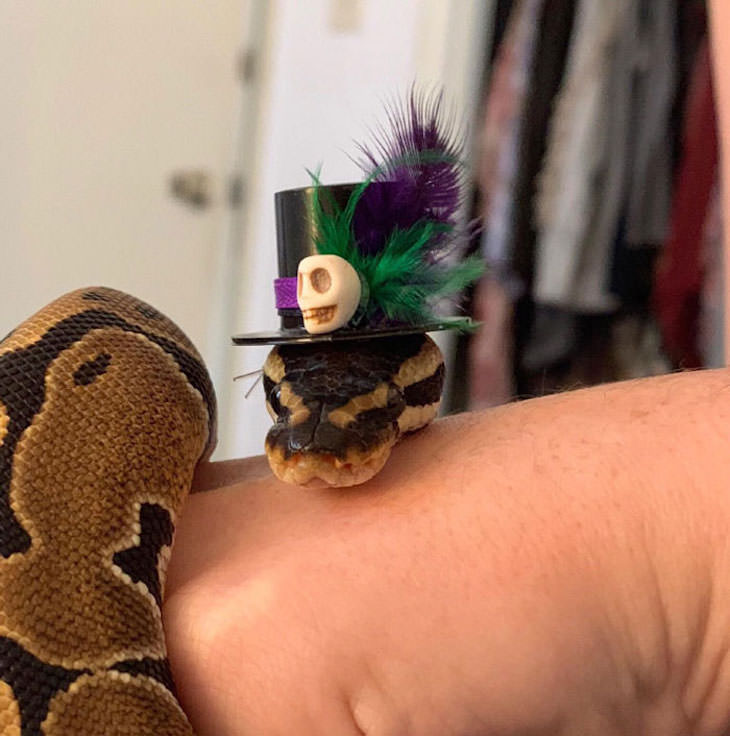 3. Happy birthday!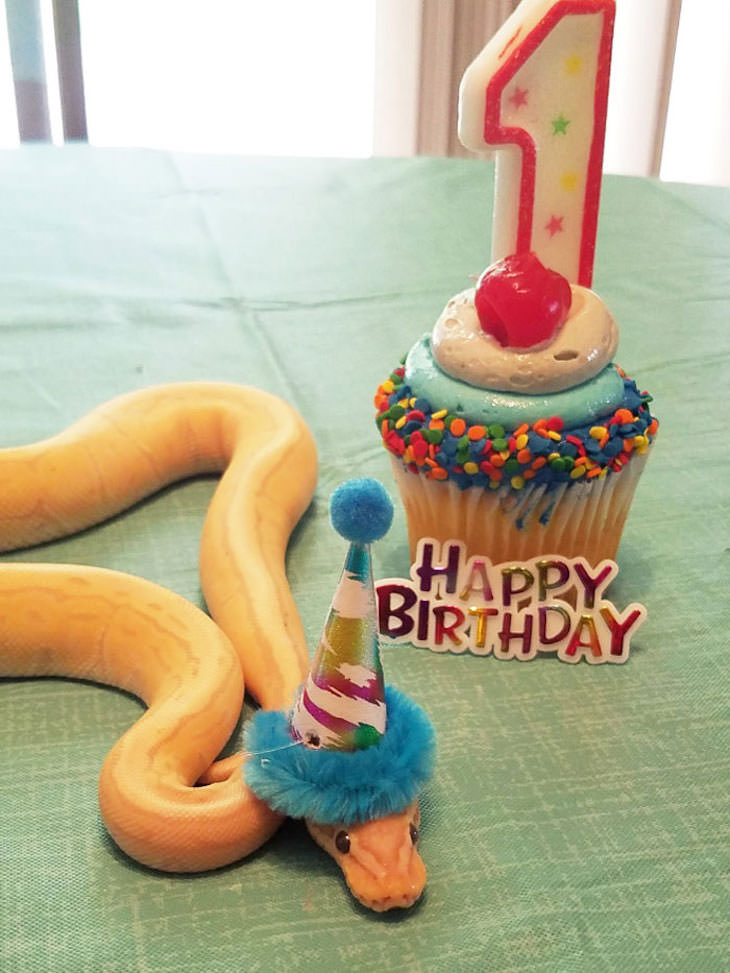 4. Practicing for his lead role in a historical film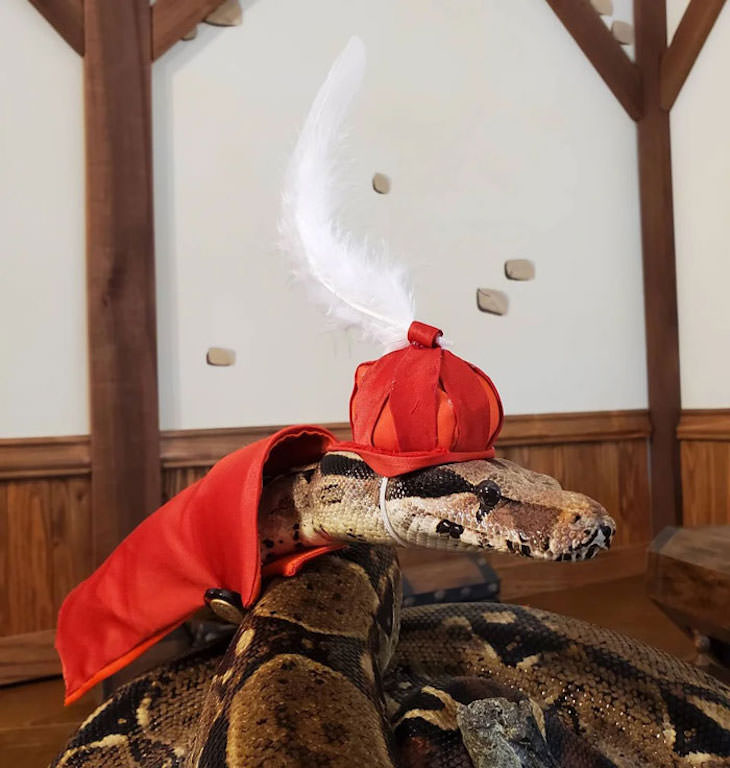 5. A leaf crown counts as a hat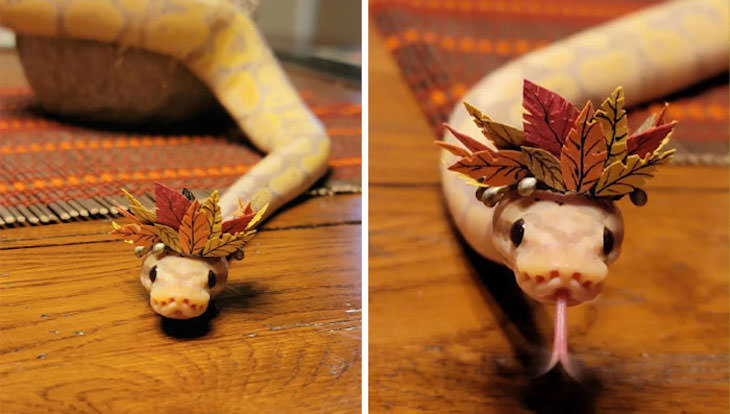 6. Howdy partner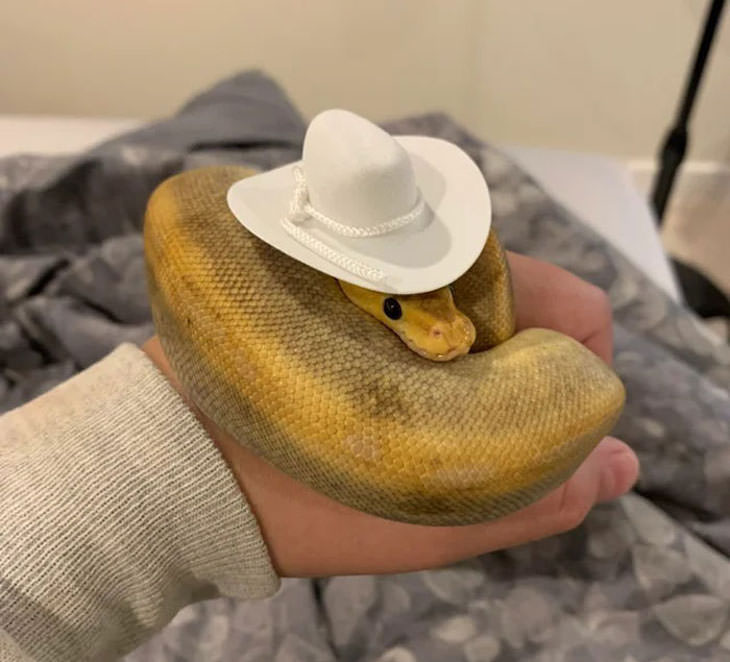 7. Regal looking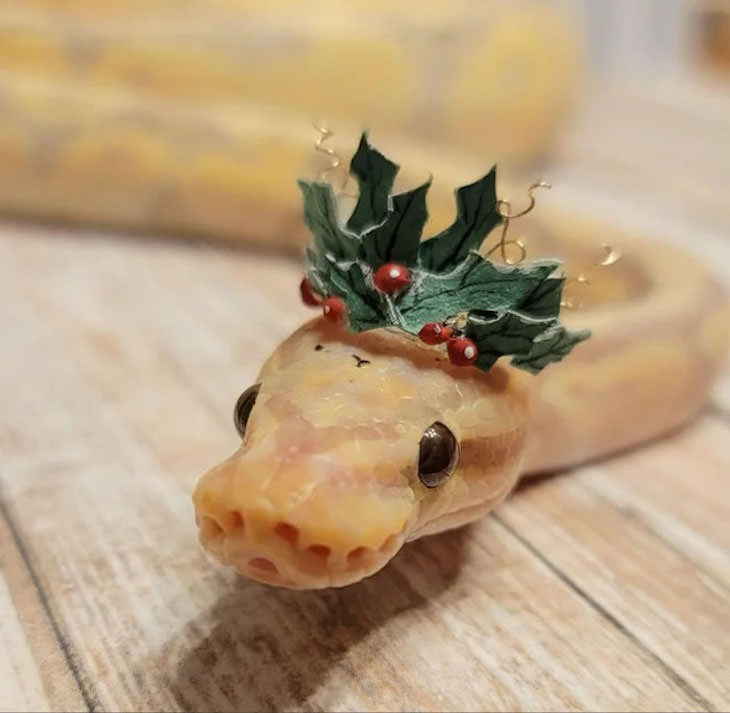 8. It doesn't matter what season it is, his holiday spirit is on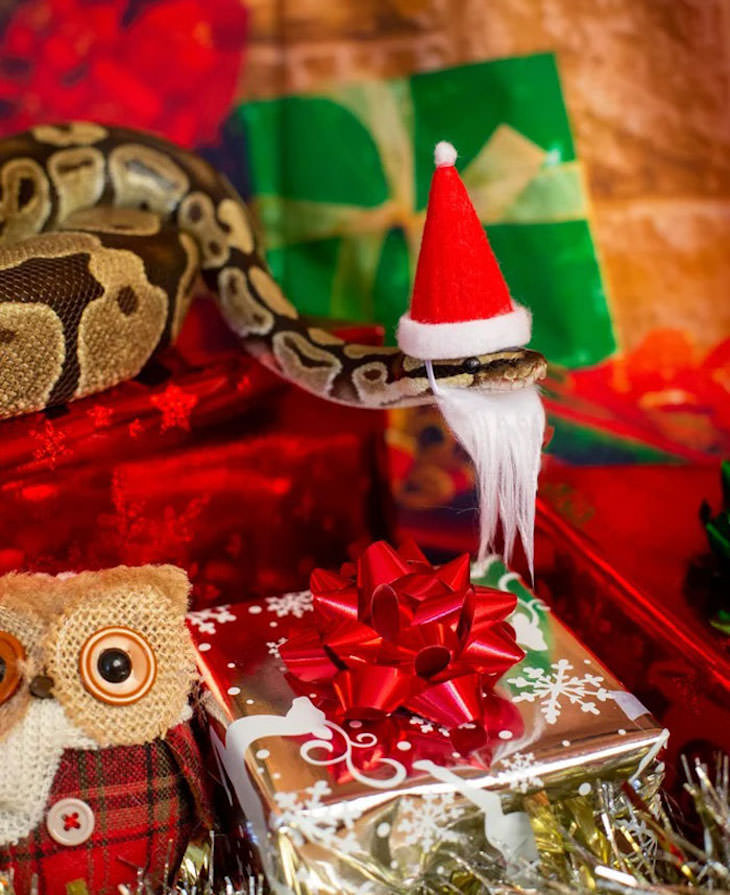 9. Masquerading as a llama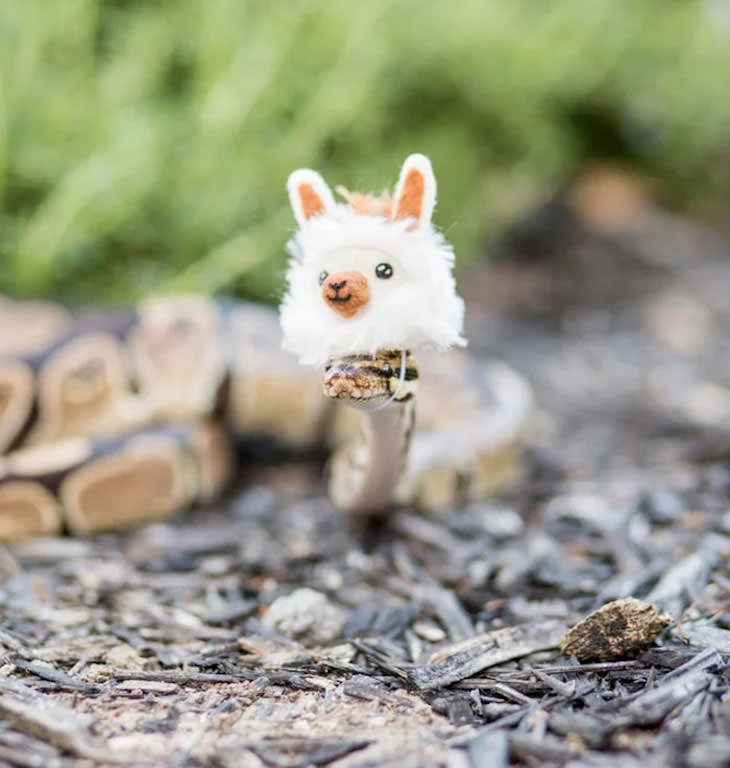 10. A happy unicorn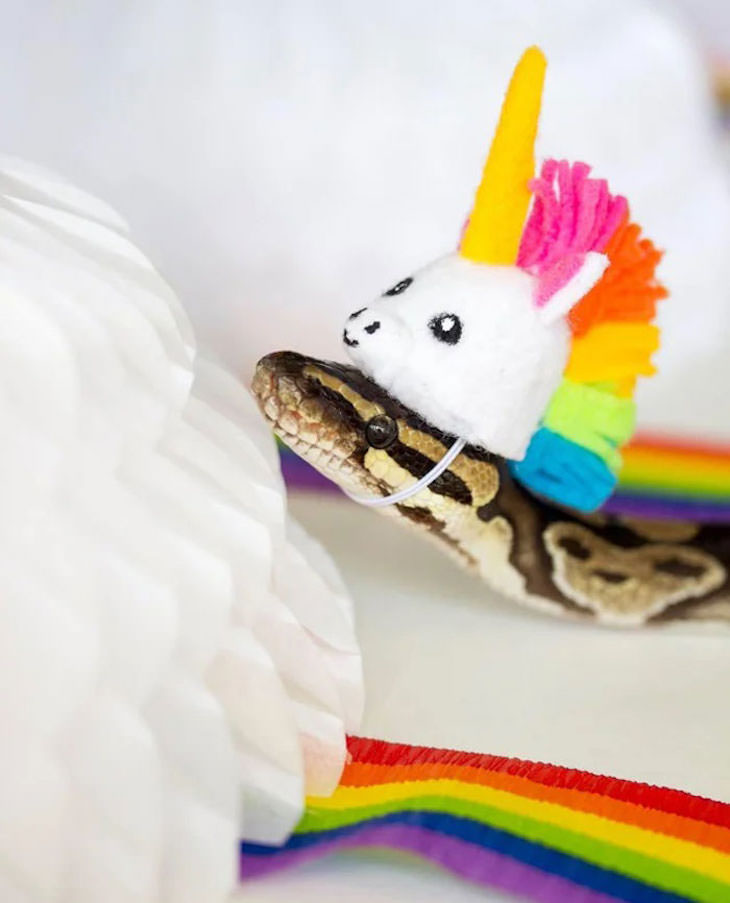 11. A handsome young man wearing his homemade hat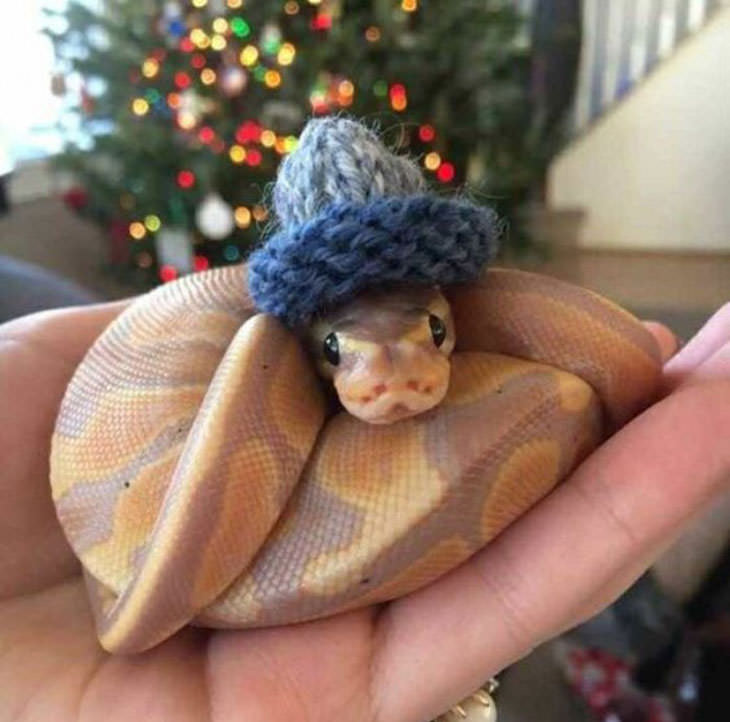 12. A wizard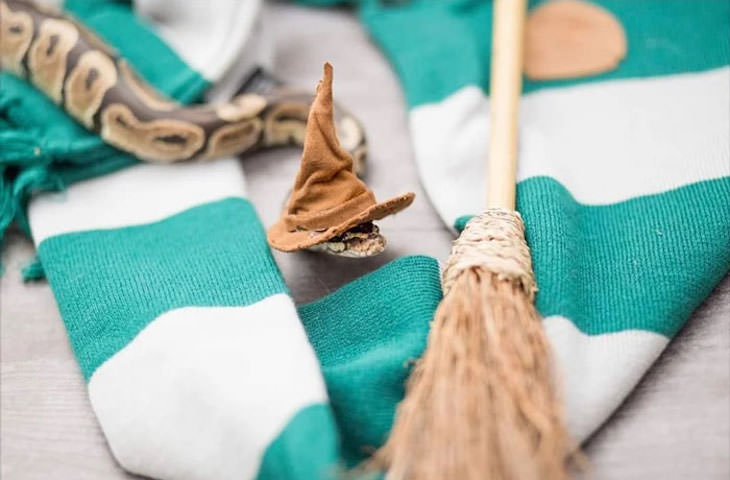 13. If there is no hat around, one can be improvised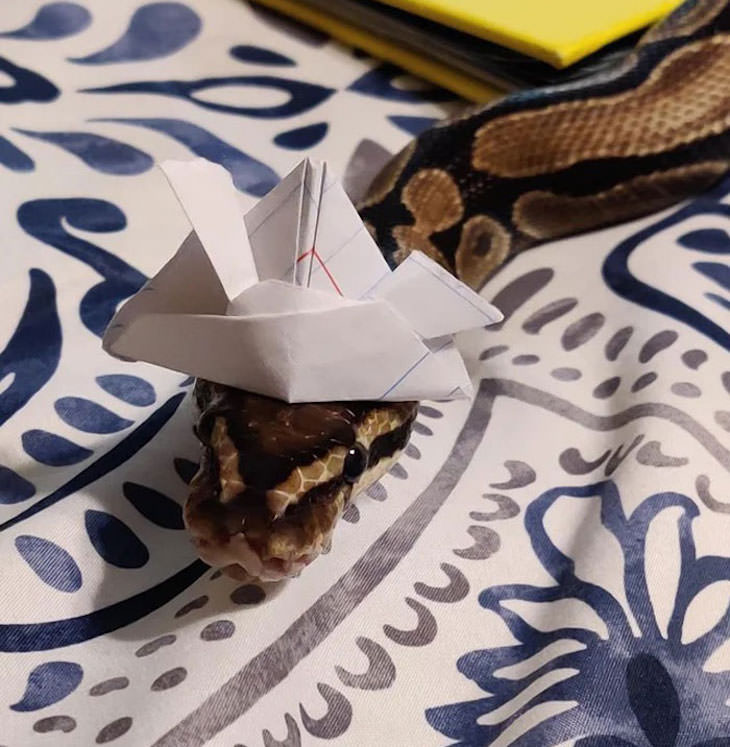 14. Happy Easter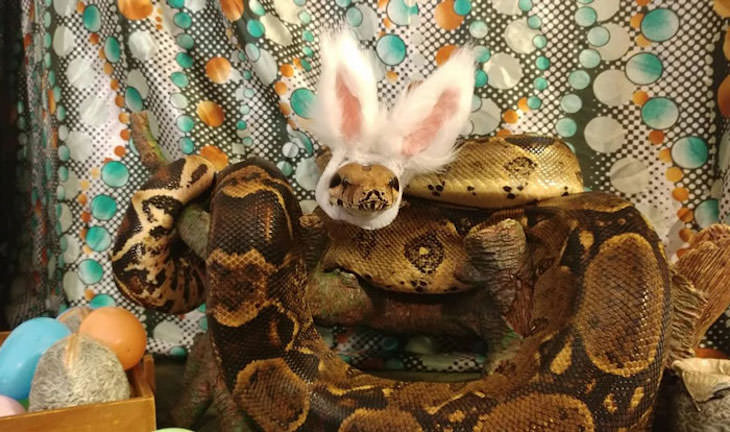 16. Aurelius looks nice and cozy