Climate change is a heavily discussed, thoroughly debated topic that often leaves even the closest of friends at odds with one another. It is a source of great worry for most, and following the distinguished changes that occurred in most metro cities post COVID-19 lockdowns, our impact on the world has become ever so visible. It can be difficult to talk about such a controversial topic, especially when facts and opinions become intertwined in a messy mix. However, the International Photography Awards chose to take this topic to photographers worldwide in their One-Shot: Climate Change photography competition.
These poignant photographs say far more than a thousand words and speak volumes about the concerns of not only the photographers but people world over worried about the effects of pollution, over-exploitation, and our rapidly changing ecosystem. Dive into the winners gallery of the International Photography Awards Climate Change competition.
Category: Earth
1. 1st Place: The Eye, By Timo Lieber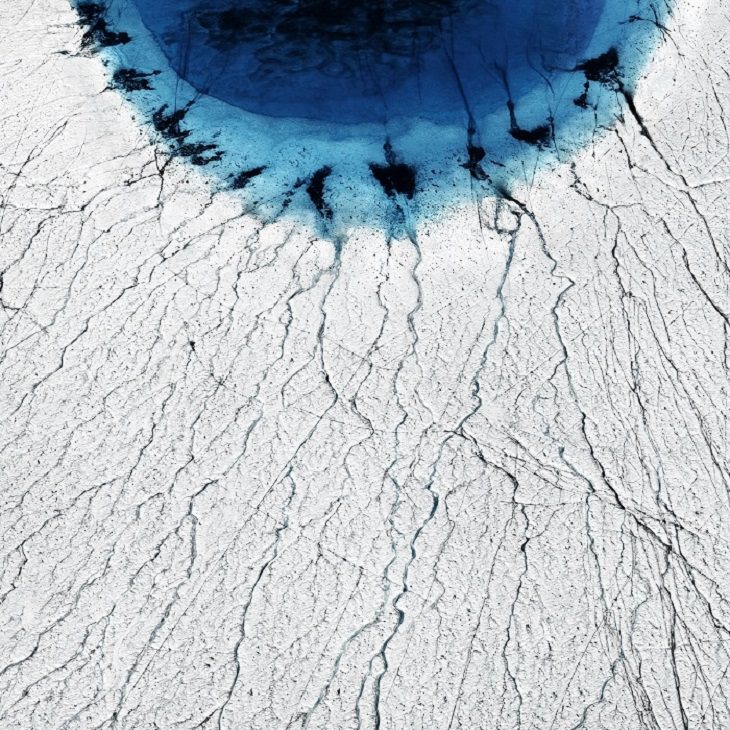 (IPA)
The Greenland ice sheet depicted is one of the massive frozen reservoirs of freshwater found in the world that plays a role in offsetting coastal flooding all across the globe and is now losing 3.8 billion tonnes of ice every year. This photograph was part of a collaborative series named THAW, created with the assistance of glaciologists seeking to spread awareness.
2. 2nd Place: Dry, By Linda de' Nobili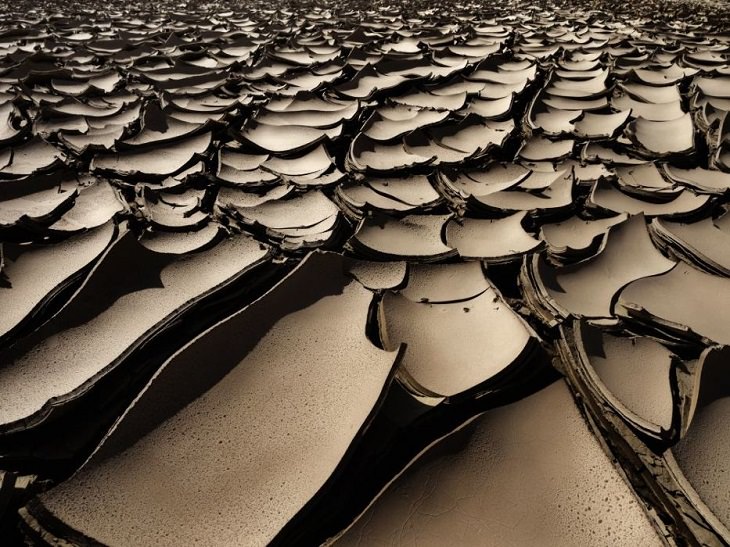 (IPA)
This photographs was taken in Ethiopia, described as "Oriental Africa", a land that receives very little rain, where the air is dry and survival is difficult.
3. 3rd Place: Iceland Served!, By Stas Bartnikas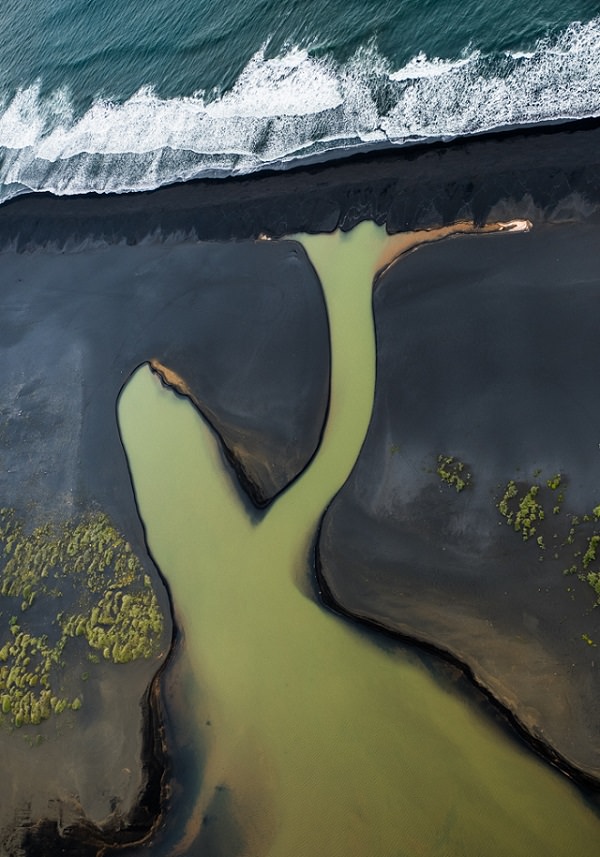 (IPA)
An aerial photograph, taken from a small plane, of a large glacier of Iceland.
Category: Man
4. 1st Place: Titanium From the Land of Smoke, By Tomasz Okoniewski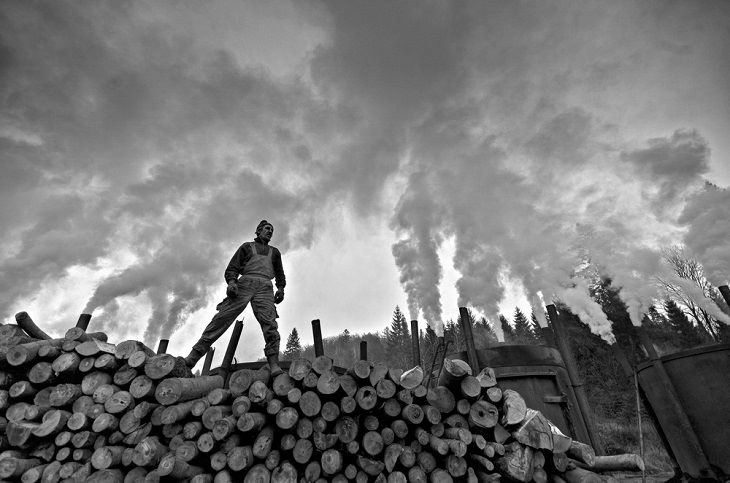 (IPA)
The photograph depicts Alex, who has spent his life working on a wood firing in Bieszczady, Poland, a traditional profession now disappearing as quickly as the wood within its furnaces.
5. 2nd Place: Fast Food Junkies, By Jasper Doest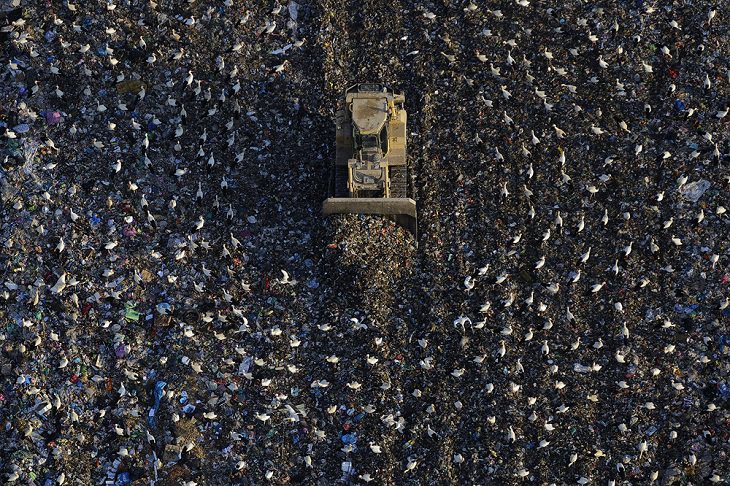 (IPA)
White storks are a migratory species bird that typically travel south from Europe to Africa seasonally, usually following the shifting food supply, like specific types of insects. A team of researchers found that changes to the environment have cause numerous groups of white storks to modify their migration habits and are now feeding on man-made sources like garbage dumps, as seen in the photograph.
6. 3rd Place: A Forest Without Trees, By Javier Sanchez-Monge Escardó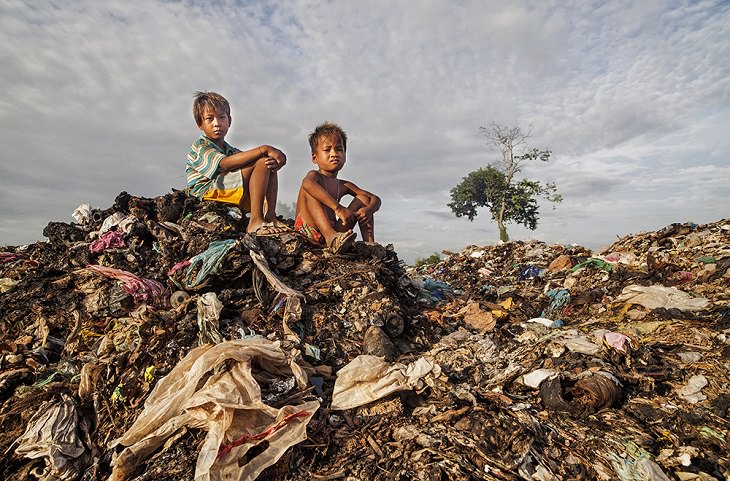 (IPA)
Two children play in what remains of an over logged natural forest located near their countryside village in Cambodia, which has been used by villagers as a dumping ground for the last decade. Cambodia has one of the highest rates of deforestation and the temperature has risen so drastically that people cannot work during the day in summer.
Category: Air
7. 1st Place: Breath!, By Daksh Sharma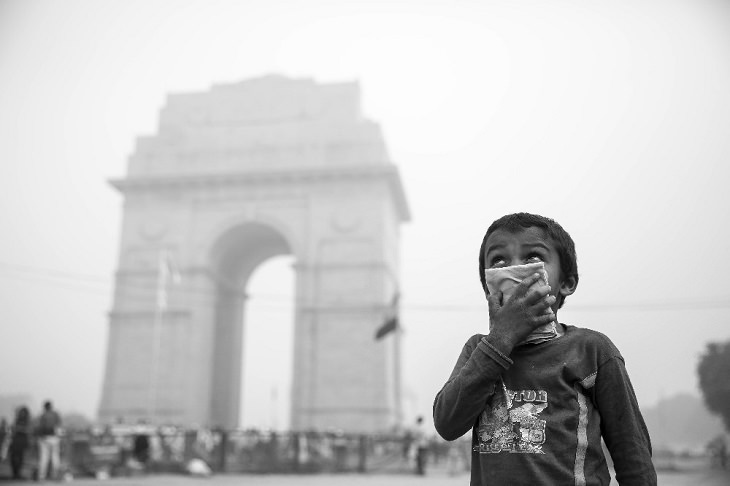 (IPA)
A poignant photograph of a child standing in front of a monument, covering his mouth to avoid breathing in the pungent heavily polluted carbon-filled air.
8. 2nd Place: Above the Clouds, By Barbara Zanon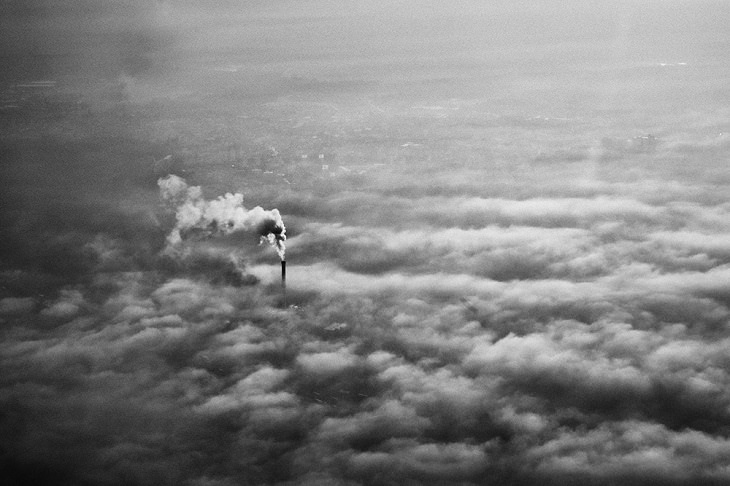 (IPA)
Looking for pollution in Europe while flying above the clouds
9. 3rd Place: Untitled (Smokestacks), By Clarence Lin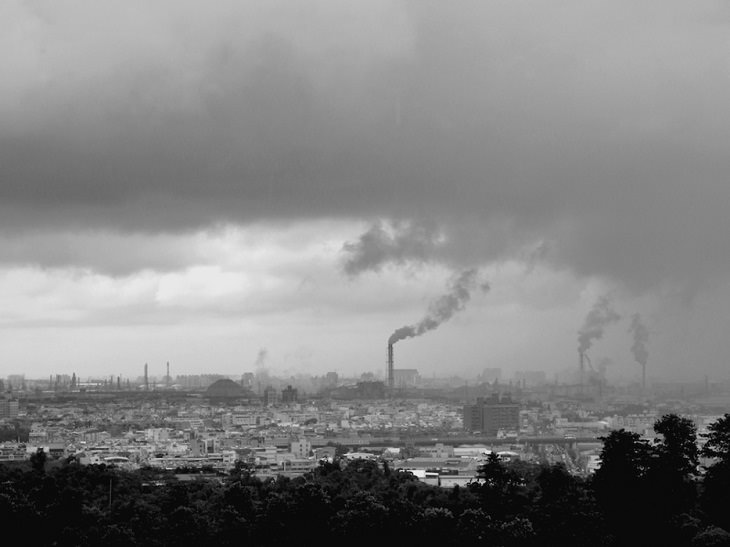 (IPA)
Smokestacks fill the sky with gray clouds
Category: Machine
10. 1st Place: GE Windmills, By Jeffrey Milstein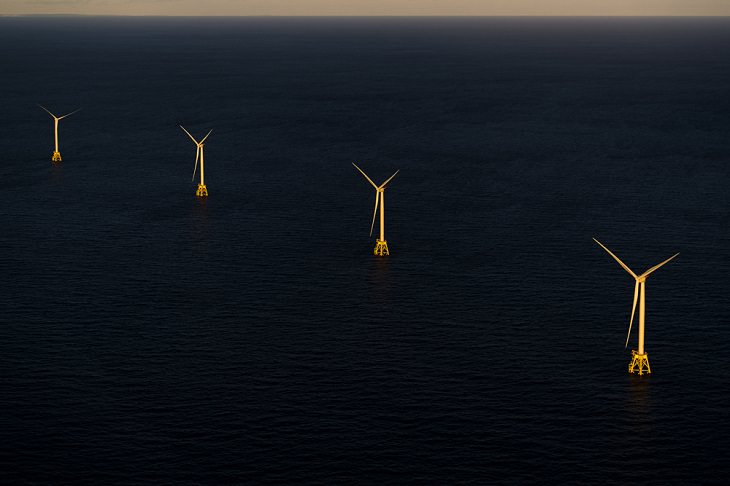 (IPA)
A line of GE Windmills captured in a photograph from an ongoing series of photographs taken from the air showing the complex and beautiful patterns of the city of Los Angeles. The photographer earned his pilot's license at 17 to take shots of the city from the sky and returned with better equipment to shoot the current series.
11. 2nd Place: Geothermal Power Plant, By Christophe Audebert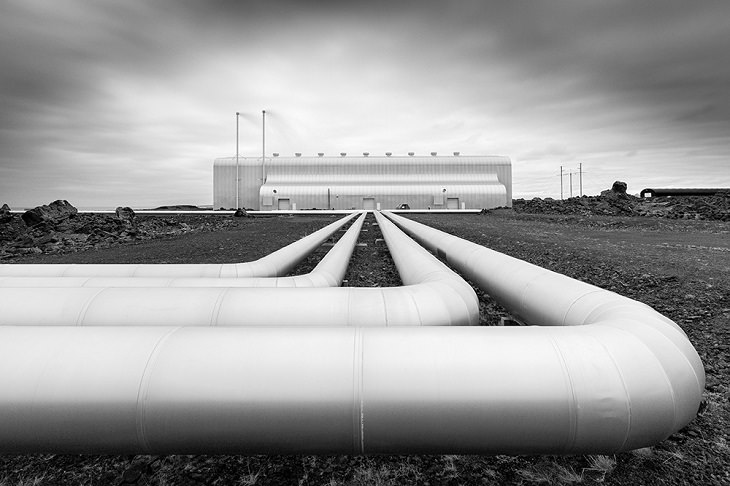 (IPA)
The high concentration of volcanoes in Iceland makes it an ideal location for use of geothermal energy, with 90% of the buildings utilizing the same for heat, and the 5 geothermal power plants providing 30% of the country's electricity, making them an exceptional alternate source of fuel.
12. 3rd Place: In the Forest, By Claudio Di Lucia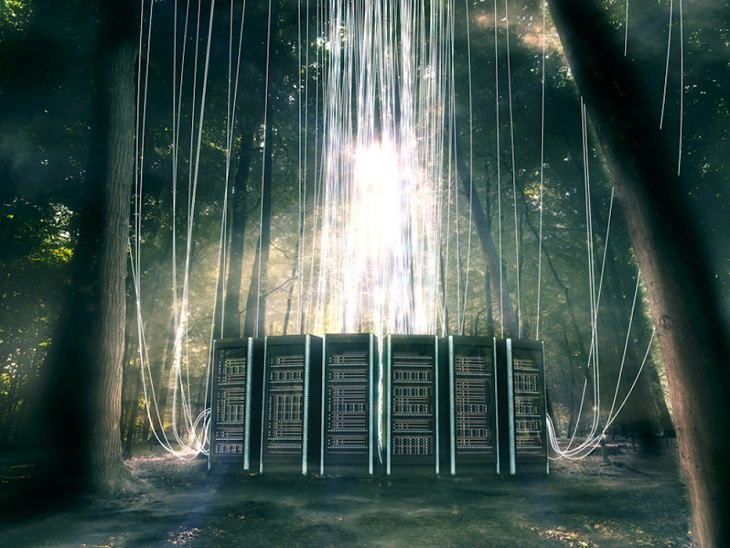 (IPA)
An abstract photograph of data servers located within a German Forest in a cooperative effort of nature and science.
Category: Water
13. 1st Place: North Pole Underwater, By Sue Flood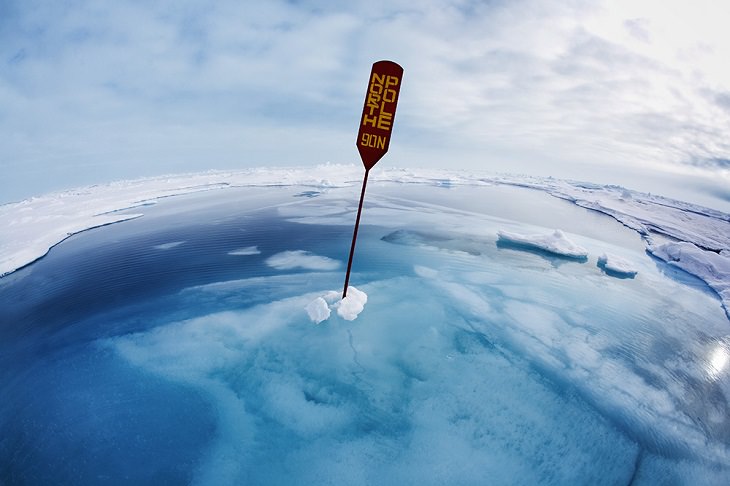 (IPA)
The shot was taken on the sea ice of the North Pole while the photographer was onboard Yamal, the largest nuclear icebreaker in the world. Sea ice has been recorded to be disappearing at an alarmingly high rate which could lead to the extinction of polar bears. This symbolic shot captures the ice as it melts and floods the area.
14. 2nd Place: Survive, By Stanley Leroux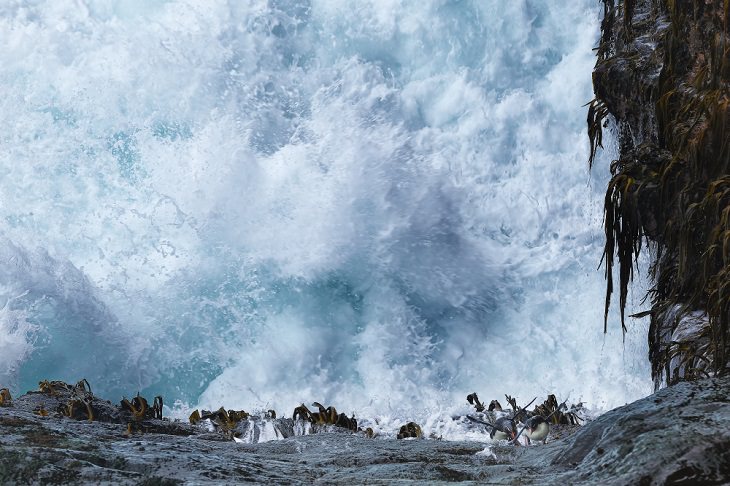 (IPA)
The photographer depicts two rockhopper penguins, an endangered species whose populations have decreased globally by 70% due to climate change, as they struggle to climb a cliff and return to their colony.
15. 3rd Place: The Endless Search, By Wilfred Wessel Berthelsen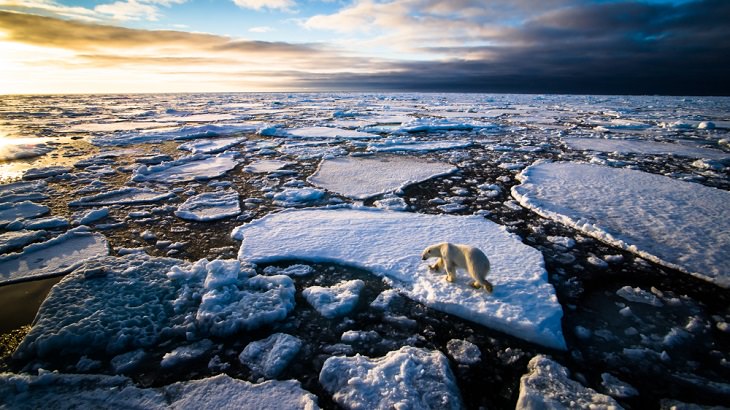 (IPA)
A photograph of the Arctic Landscape taken up north of Svalbard.
If you liked this article, why not share it?