We have recently shared with you a few of the winning images of the Tokyo International Foto Awards 2020. The competition offered both professional and amateur photographers the opportunity to share their most outstanding photos depicting the glory of nature. With so many submissions from all around the world, we couldn't help but share another installment of breathtaking images from the competition. From powerful landscaped to majestic wildlife, the amount of talent and effort that went into capturing these shots is simply astounding.
To see the rest of the Tokyo International Foto Awards you can visit the competition's website, and of course, take a look at our previous article in the competition winners 15 Photos That Show Why There's Nothing Purer Than Nature.
1. Devotion by Patrick Ems
Greenland dogs awaiting a new journey into the endless white. Ilulissat, Greenland.
2. Beauty Looking Back by Asuka Inukai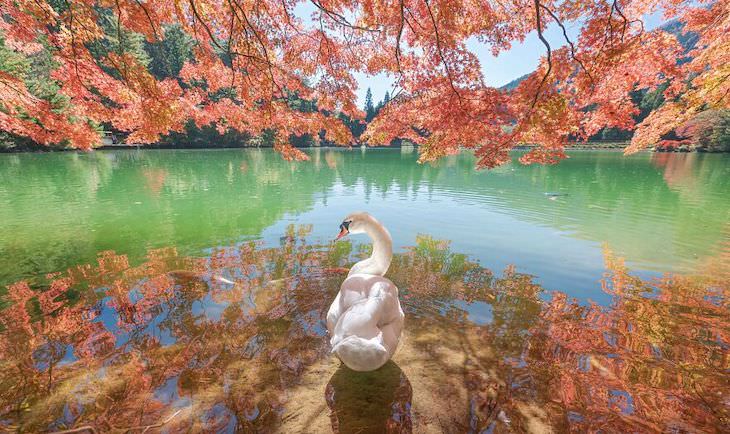 Waiting a while for the swans to come to the location on this lake, the photographer captured this photo in the perfect moment when the swan turned back, making the image all the more majestic.
3. Childhood Days by Alvis Lazarus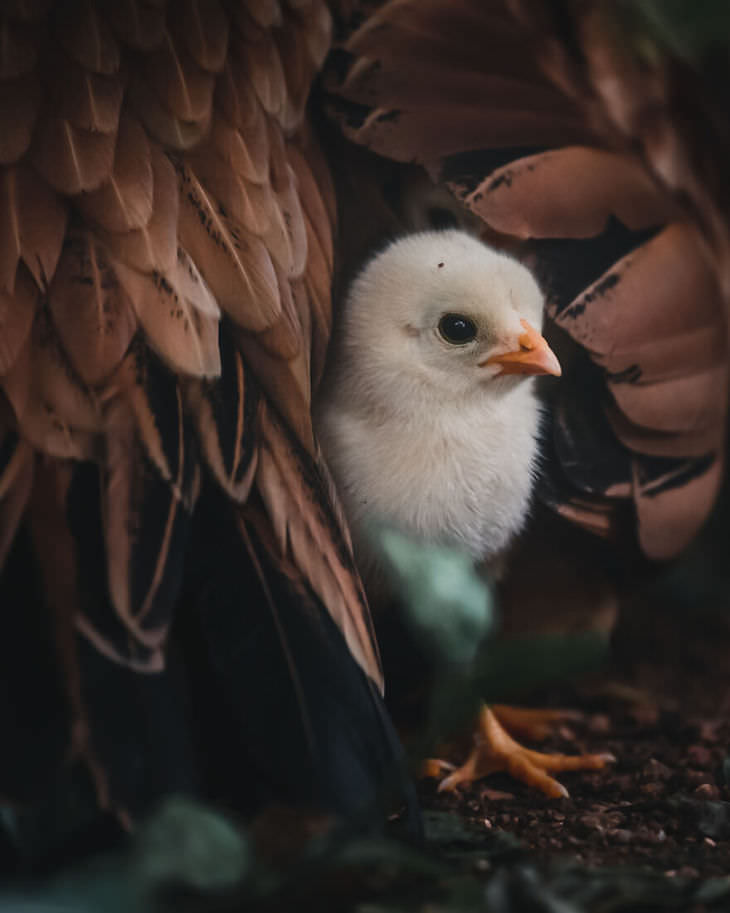 I remembered trying to capture these beautiful chicks as a child. I would just sit there the whole day observing them and watched those priceless moments as they unfolded.
4. Little Red Hunter by Lucia Drietomská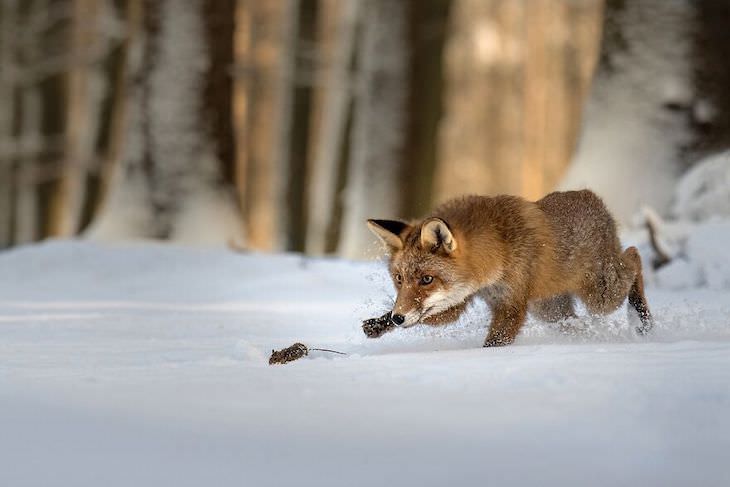 Hunting, or playing? It's hard to tell.
5. Great White by Brice Weaver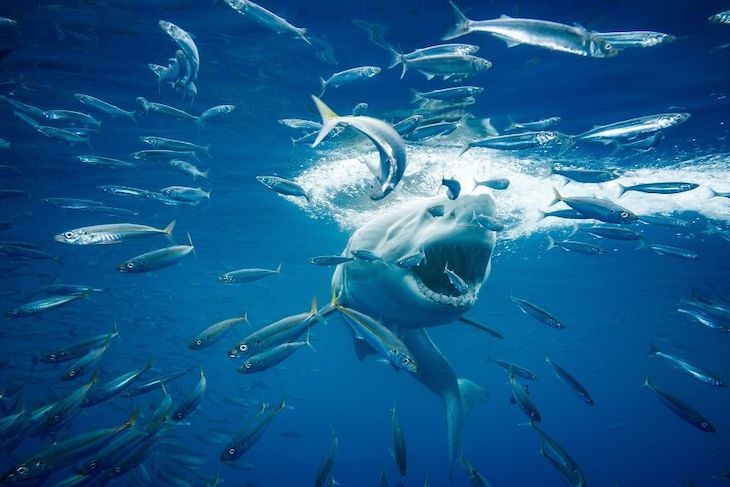 Diving with great whites has been a dream of mine ever since I could remember reading about Jacques-Yves Cousteau. It is now more important than ever to think about our actions and how it directly impacts our oceans. We can all do better.
6. Red Lenticular Cloud by Takashi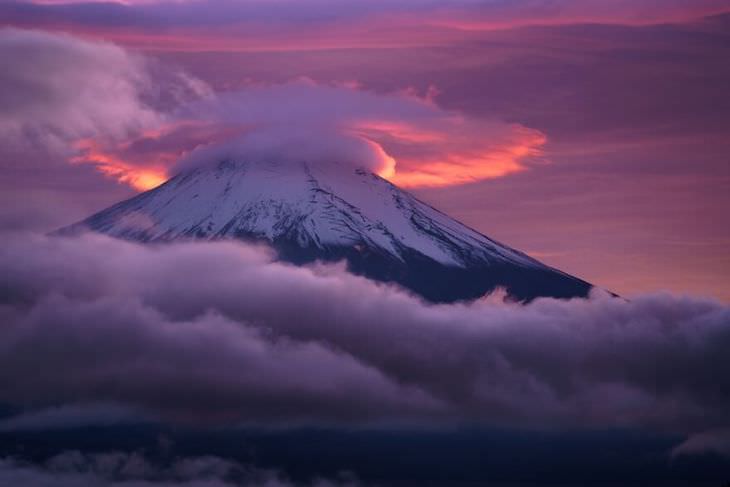 A superb view of Mt. fuji that appeared between day and night.
7. Misty Bromo by Rudy Oei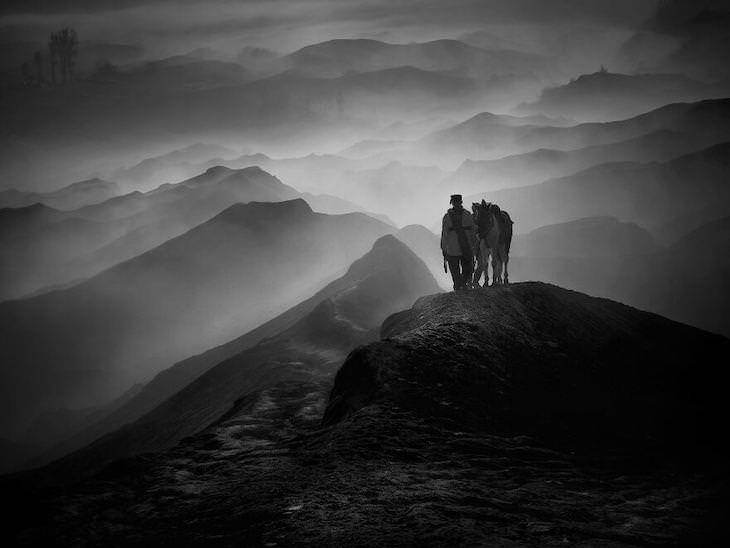 8. Fall by Atsushi Miyazaki
Shiramizu Falls in Shirakawa Village, Gifu Prefecture, Japan.
9. Magnificent of Sunbird by Budi Gunawan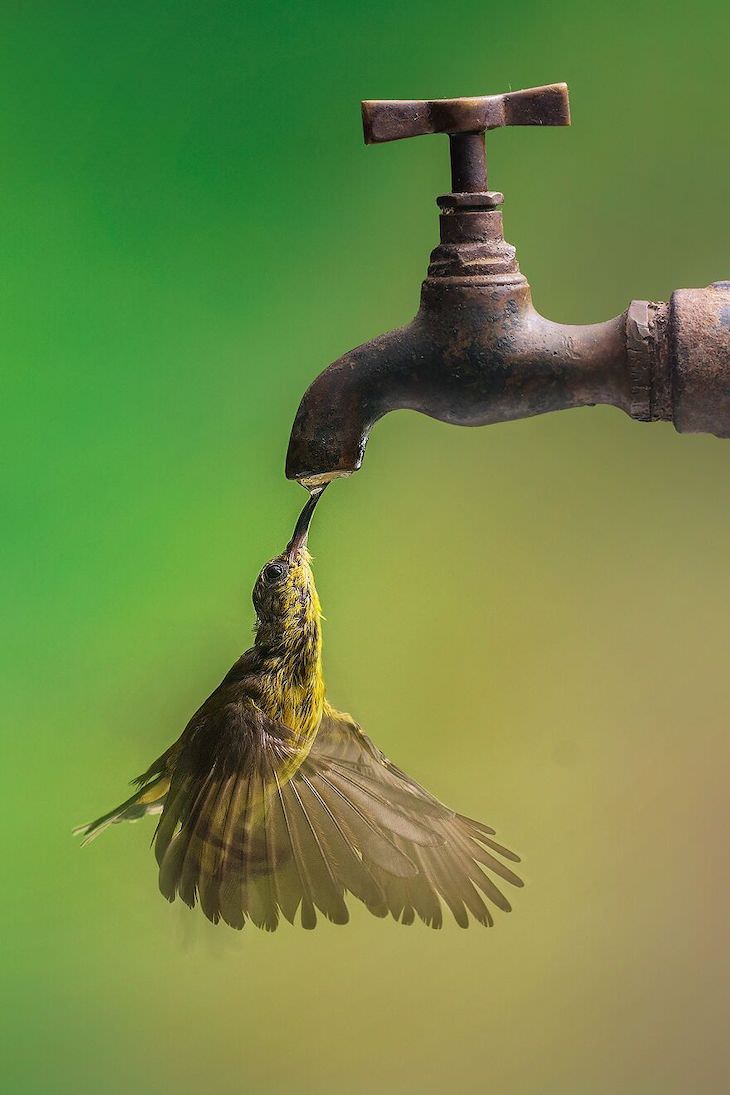 I was observing some birds at a city park, trying to learn about sunbirds, and I saw this one bird always coming to the 'flower' and hover. I had an idea to take the picture, so I tried to put some nectar on the flower. When the bird came around, I put my camera near the flower and used a wireless remote to take the picture.
10. Netizens In The Wild by Catherine Kaling Leung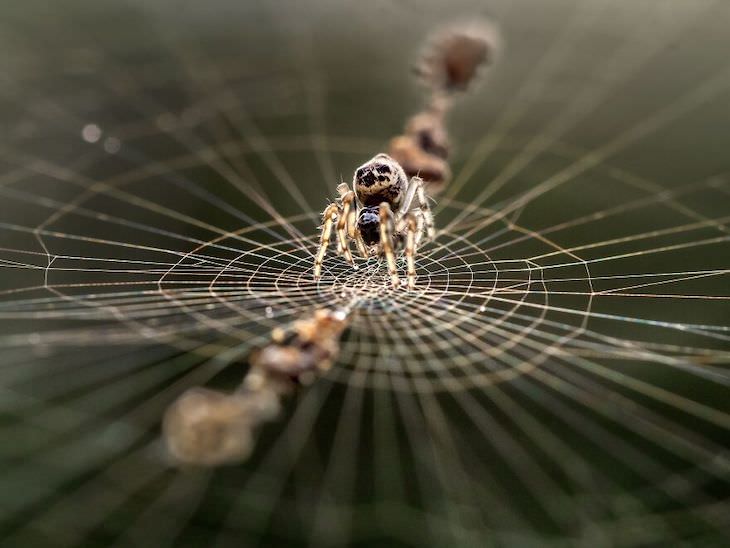 Spiral orb Webs - vertical or horizontal, dome-shaped or hexagonal, with mysterious writings, or delicate decorations, in peace, in rain, in a storm - I spent 6 pandemic months in the Hong Kong wild, taking ONE-SHOT photos of how spiders spin silk, weave and embellish their webs. On these silky shelters, the spiders can hide, or wait or attack, or feed or rest. Simultaneously, in order to survive, and to protect themselves from outside attack, they have to be trapped behind their own nets day after day, night after night. That's life!
11. Manarola Sunset by Giorgio Graj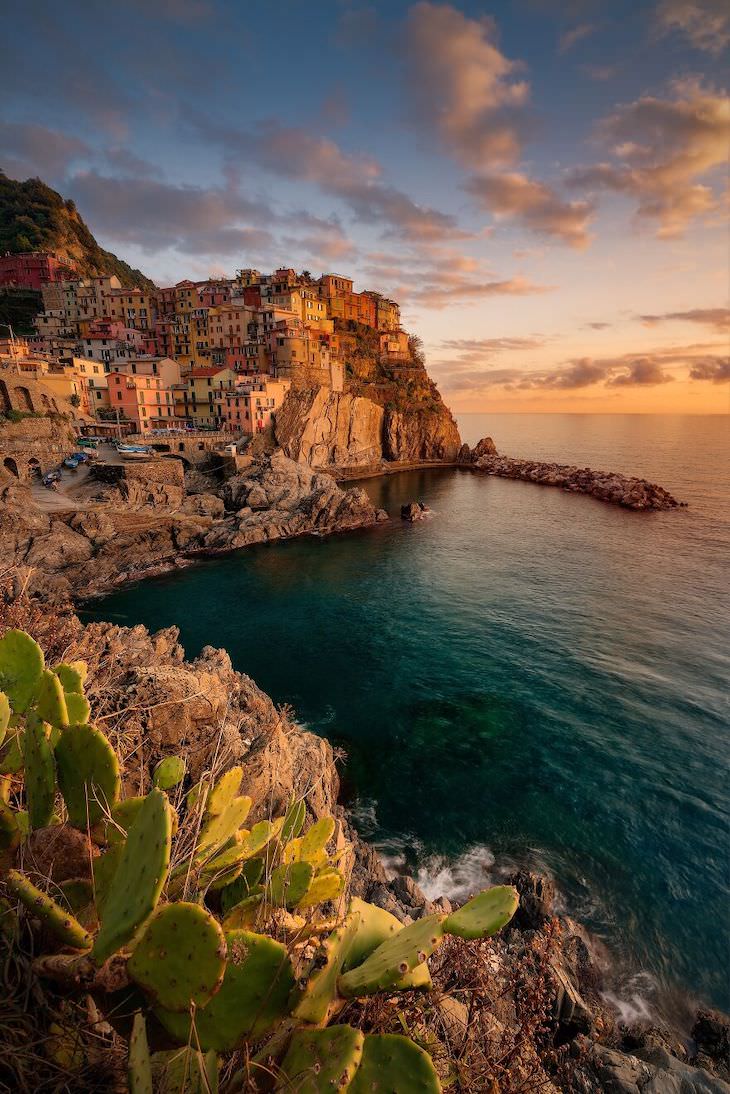 After walking all day through the Cinque Terre vineyards we arrived in Manarola in time for a splendid sunset. It lasted a few minutes but gave us a unique emotion.
12. Trees by Joson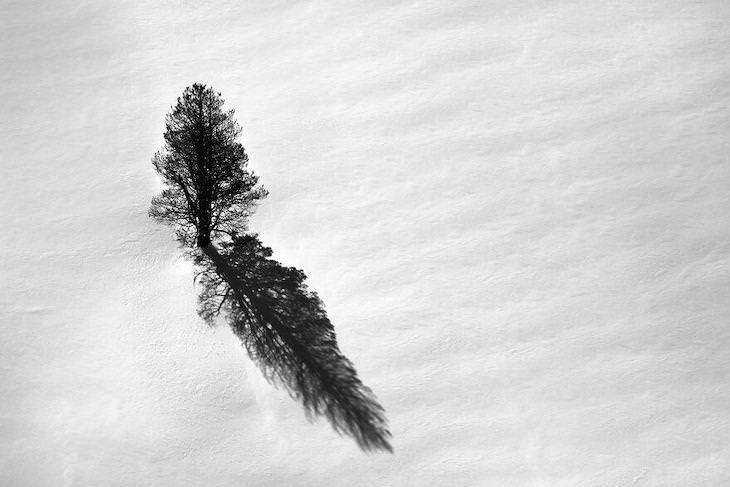 A personal project of still life study by using trees and plants as subjects.
13. Fly Over Me by Serge Melesan

14. Goddess Dancing All Night by Hsiaohsin Chen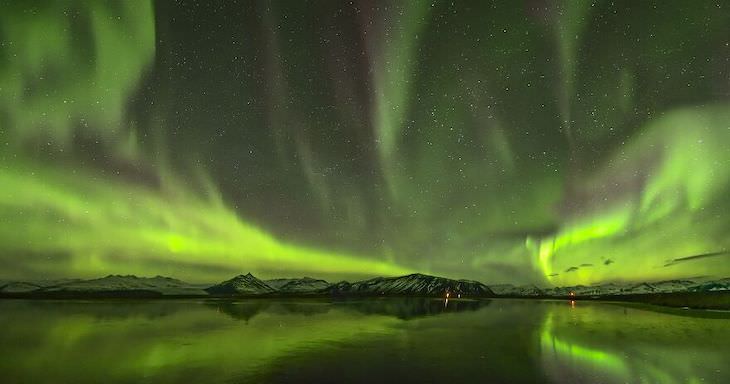 What an unforgettable night, capturing the dancing Aurora Borealis reflecting on the river.
15. The Horses of Neptune by Davide Giannetti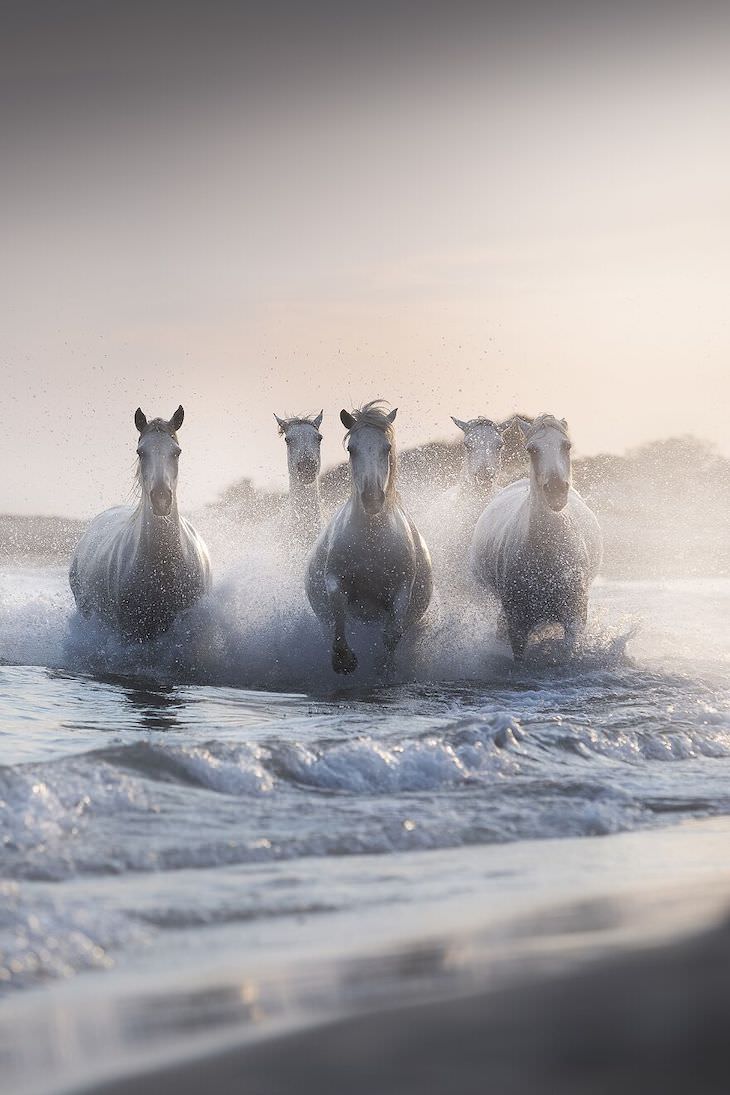 One day Neptune, God of the Sea, was traveling his domain in his chariot drawn by nine white horses, when, passing in front of the mouth of the Rhone, he met a farmer who was having trouble with a black bull: "Here is my best horse; if you know how to make him a friend, he will be an irreplaceable ally against the black bull. But remember, he comes from the immensity of the sea and he was led by a god: it will be necessary, when he wants, to let him free to come and deeply breathe his marine and divine origins. " This is the legend about the Camargue Horses.
Share these beautiful photographs with other nature lovers!