Imagine a picturesque town, unique in its beauty, situated on a cliff from which several waterfalls flow in perfect harmony. Sounds like a dream? Well, it's not, because in the southern province of China there is a small peaceful town that offers all this happiness, and it's called Furong. This town, also known as the Hibiscus Village, manages to present an authentic combination of ancient houses, local population and vibrant nature under its spectacular scenery.
Perhaps the town is known to some of you from the famous 1986 Chinese film "Furong", which describes the journey of a young woman in the village in the times of the Cultural Revolution during the reign of Mao Zedong. Whether you're familiar with the town or not, we invite you to take a quick look at 13 beautiful photos that show you how perfect the place is if you want to experience a combination of spectacular nature and tranquil urban vibes.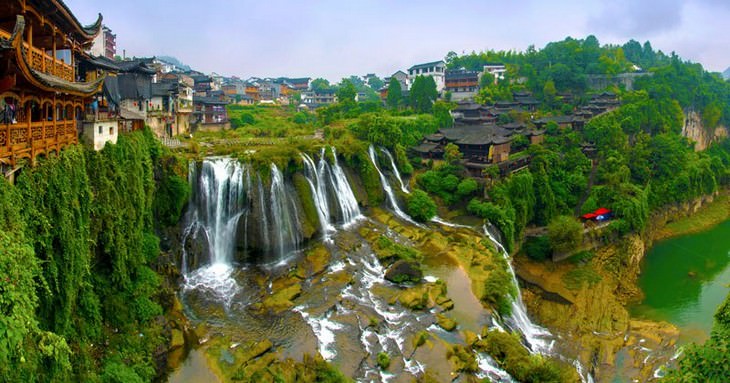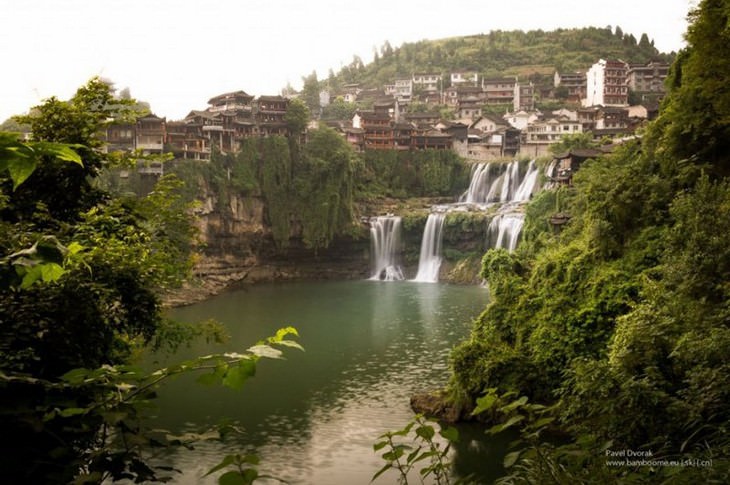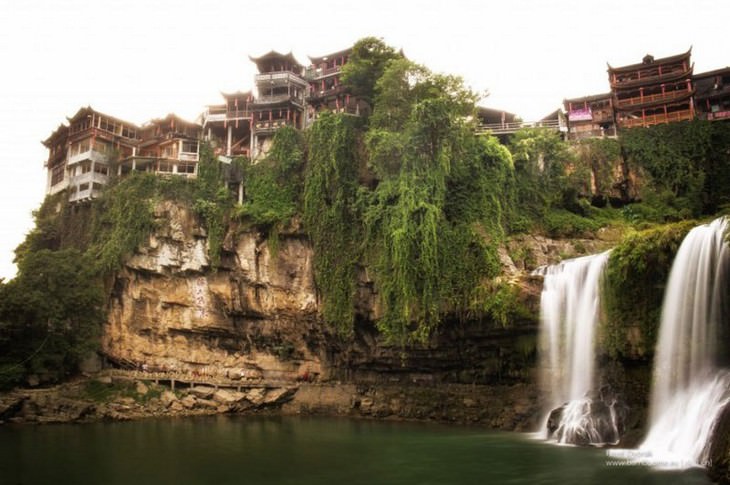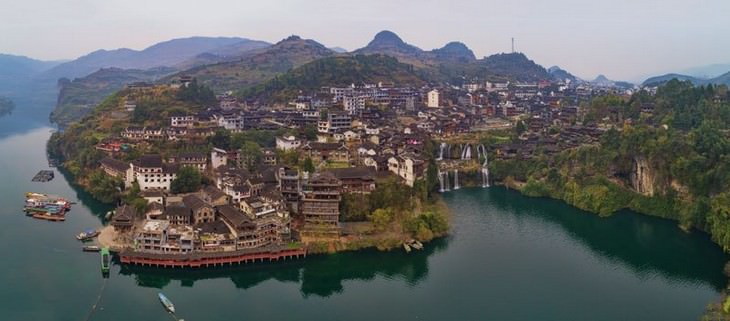 The town is located along the banks of the Mengdong River and is spread over the cliff overlooking it. In fact, it is divided into two main parts: one known as the new town which consists of two streets and a large number of alleys where the local's homes were built, and the other is the old city where there are alleys and narrow stone steps that connect the river flowing through the impressive waterfall to the shops, restaurants and old houses.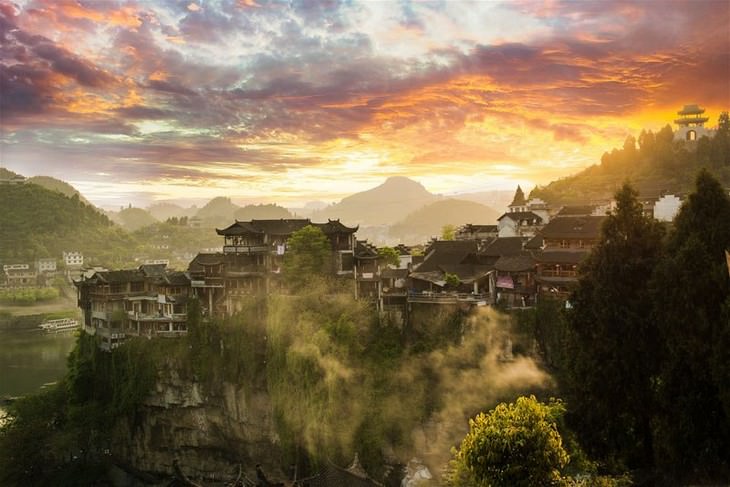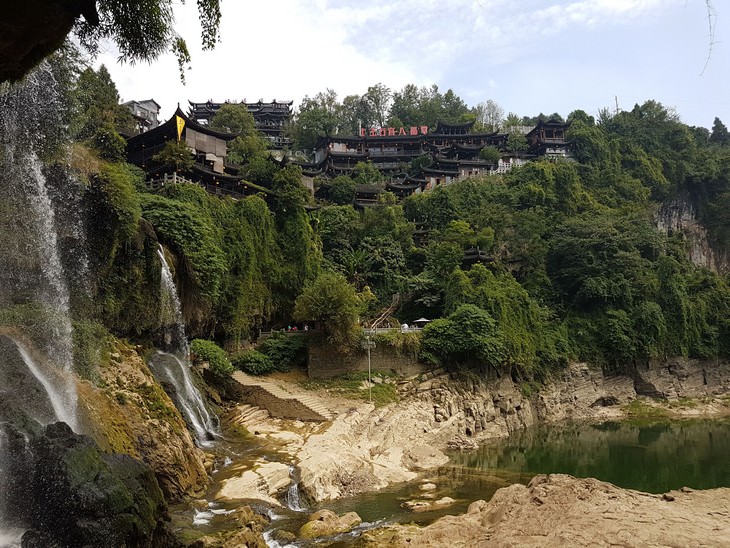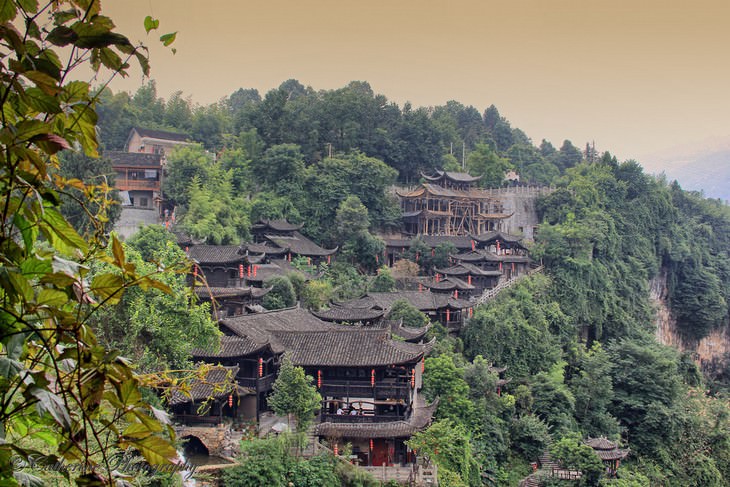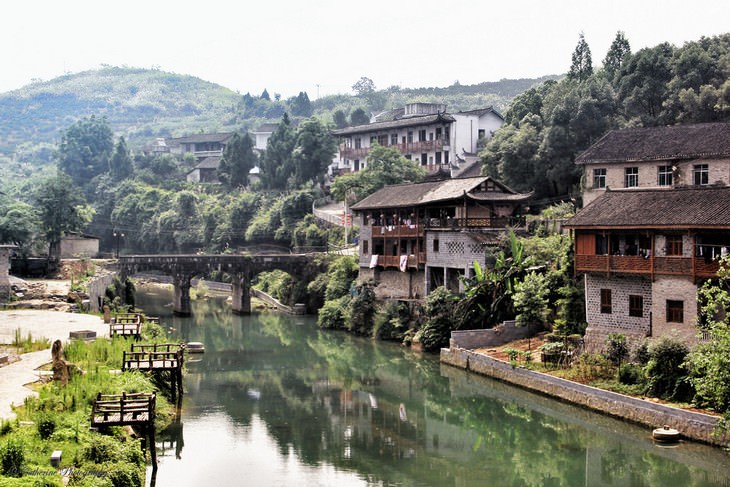 As you stroll through the alleys of the town, you can enjoy restaurants and vantage points overlooking the waterfall, and sometimes you can even see Chinese couples kissing and taking pictures - a rare sight in a country where it is not customary to show public affection. This unique town has managed to remain quiet and authentic despite the development and progress of the country, and you won't find luxury hotels, famous fast food restaurants or even extensive public transport here. Instead, you will find an ancient Chinese town where locals sit in tiny restaurants, children running around in the alleyways, and traditional Chinese music playing in the background.