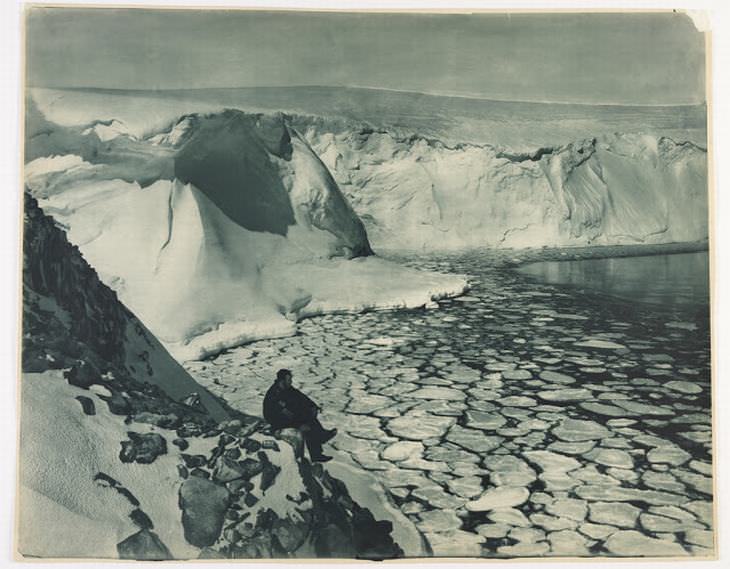 F. Bickerton looking out overseas near Commonwealth Bay, circa 1912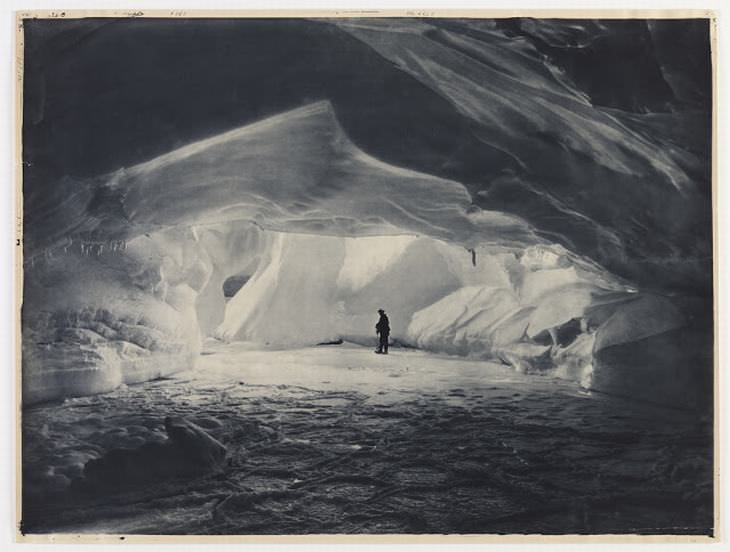 Cavern carved by the sea in an ice wall near Commonwealth Bay, circa 1912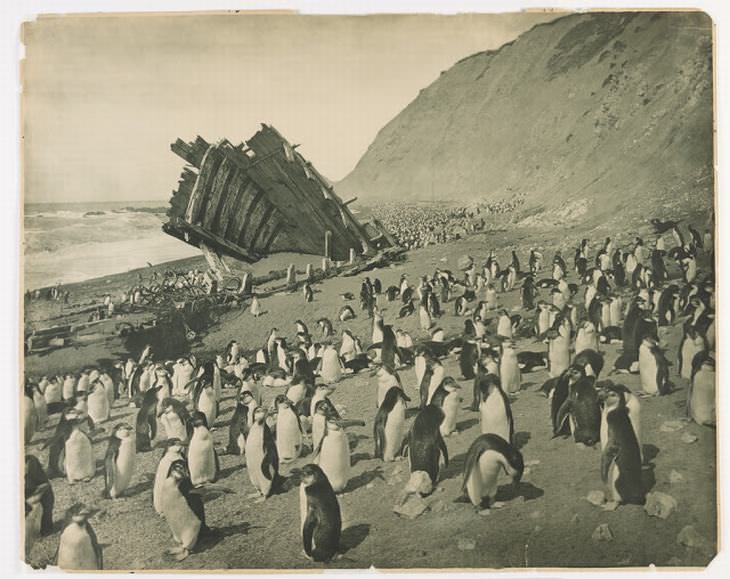 Wreck of the 'Gratitude', Macquarie Island, 1911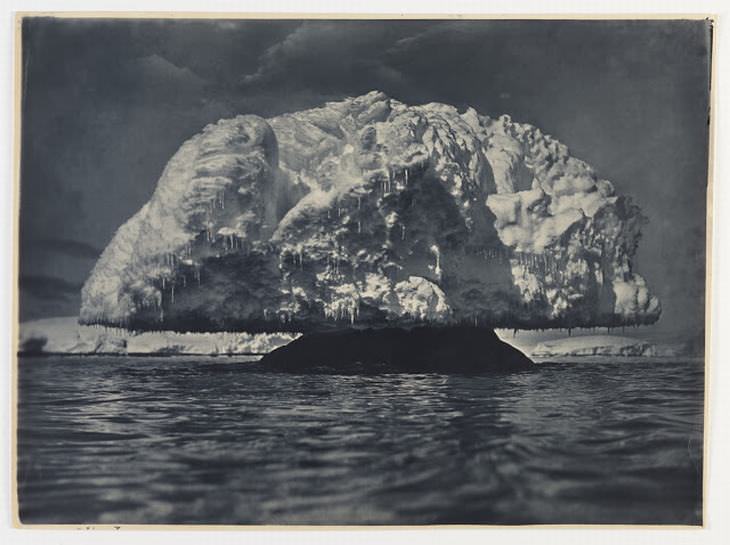 Mushroom ice formation, 1912
The Australasian Antarctic Expedition commenced on December 2nd, 2011, when the Newfoundland sealing vessel, the Aurora, departed for Macquarie Island with 31 men on board. They were cherry-picked from universities in Australia and New Zealand to conduct research on the frozen continent.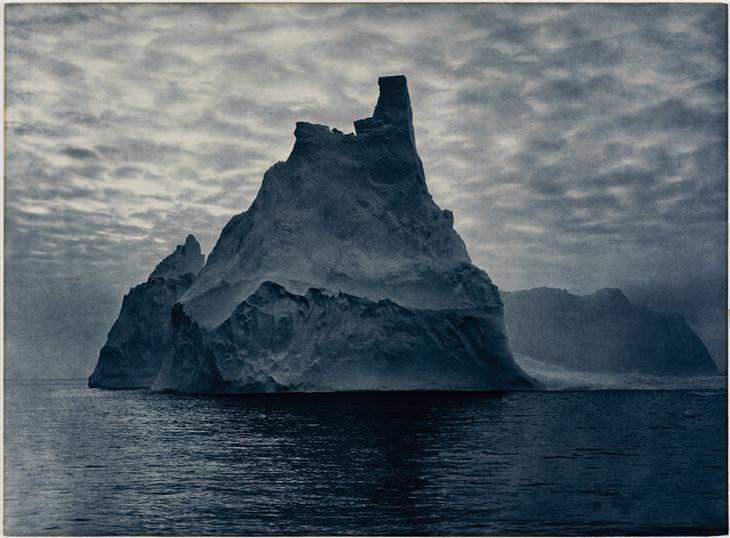 A radiant turret lit by the midsummer midnight sun, circa 1912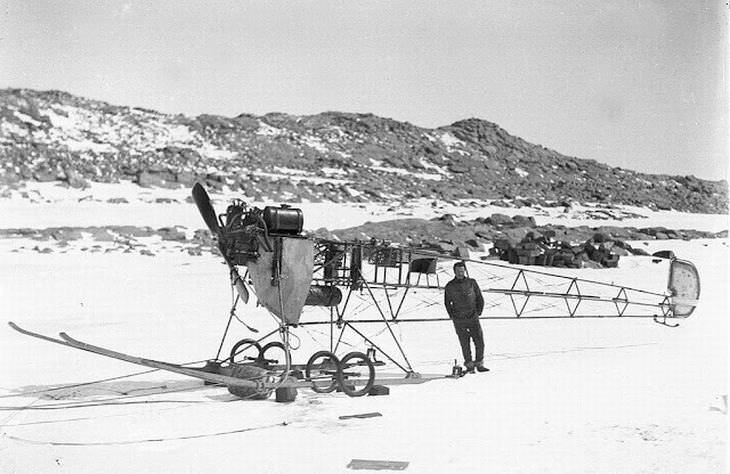 The Air-tractor, circa 1912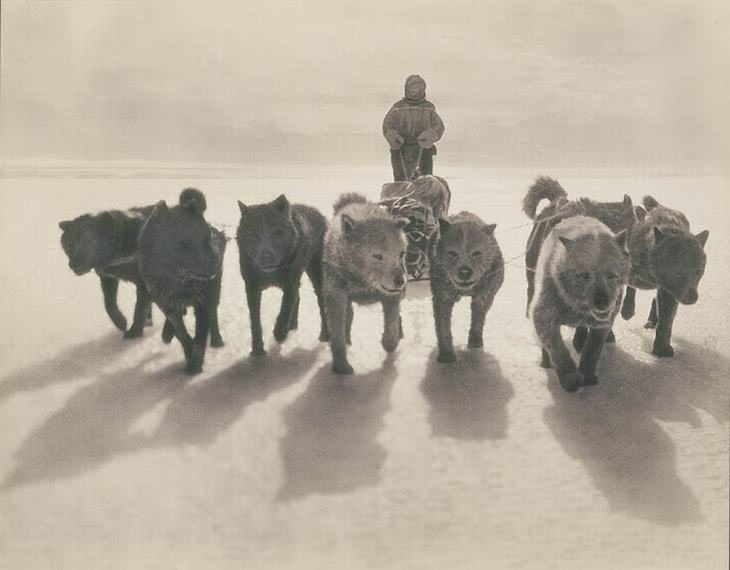 Huskies pulling sledge, circa 1912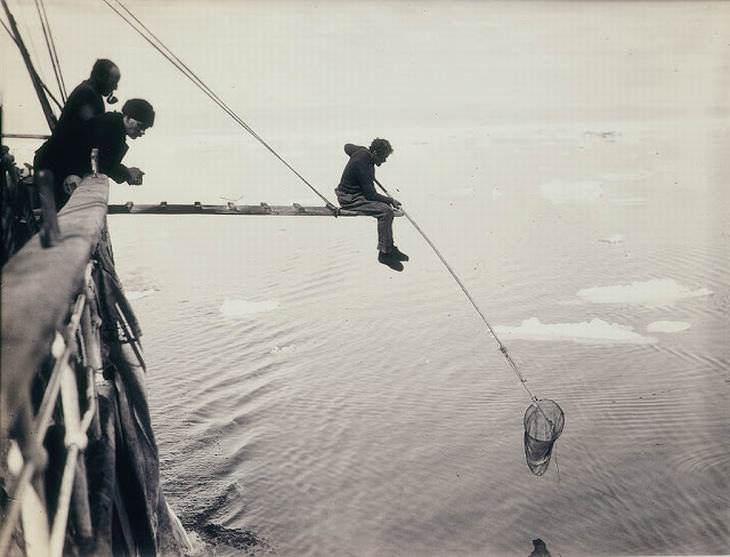 Hamilton hand-netting for macro-plankton from Aurora, circa 1912
Five of the 31 men on board disembarked and set up a base on Macquarie Island so that radio communications could be relayed between it and the Australian island of Hobart. The research and radio communications base that was founded by those five men is still there today.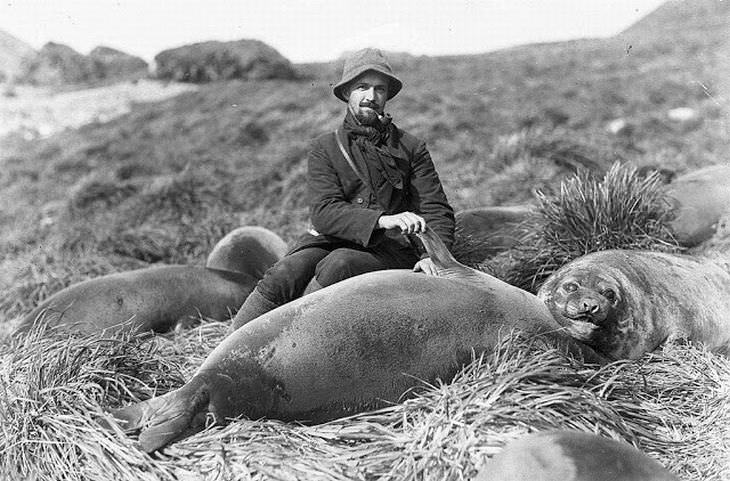 Arthur Sawyer and sea elephant pup, circa 1912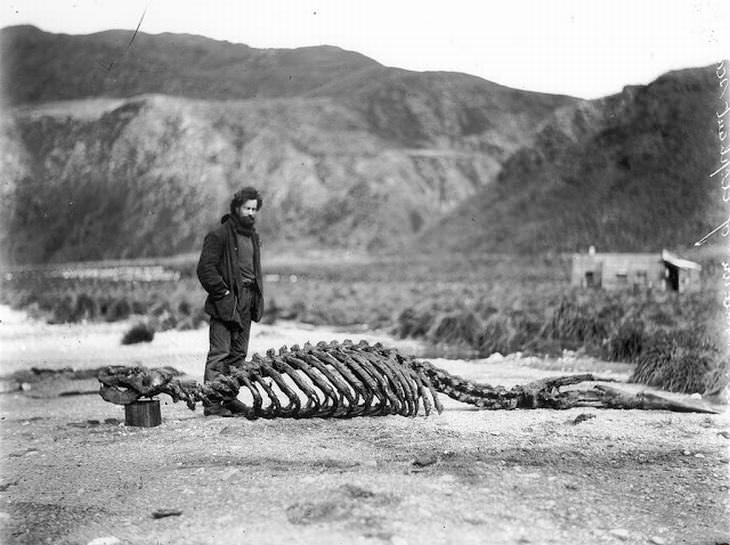 Skeleton of sea-elephant and Harold Hamilton, circa 1912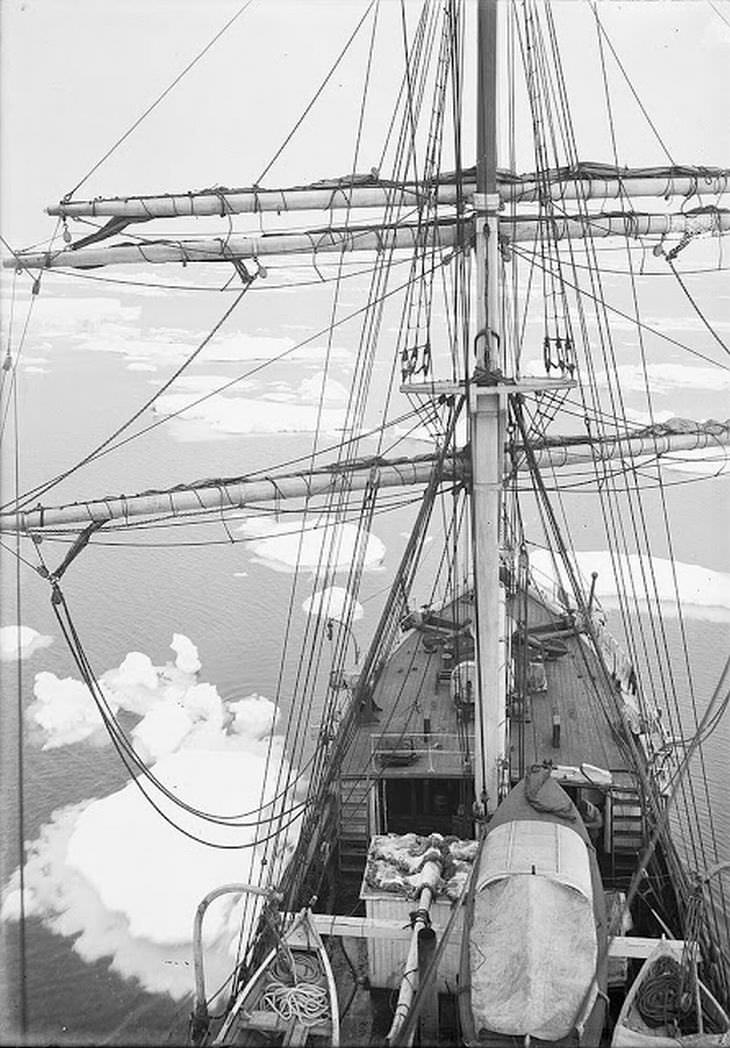 Aurora traversing loose pack ice entering the Durville Sea, Dec. 1913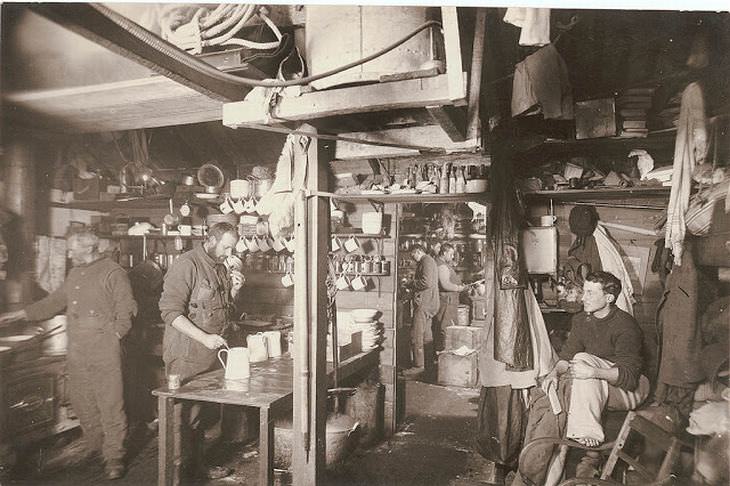 Australian Antarctic Expedition members in the kitchen, circa 1912
Next on the agenda was to establish a further two bases on the Antarctic mainland itself, namely the Main Base at Commonwealth Bay, and the Western Base at Queen Mary Land. The establishment of the two bases was led by Douglas Mawson and Frank Wild, a Yorkshireman who was also part of the expedition, respectively.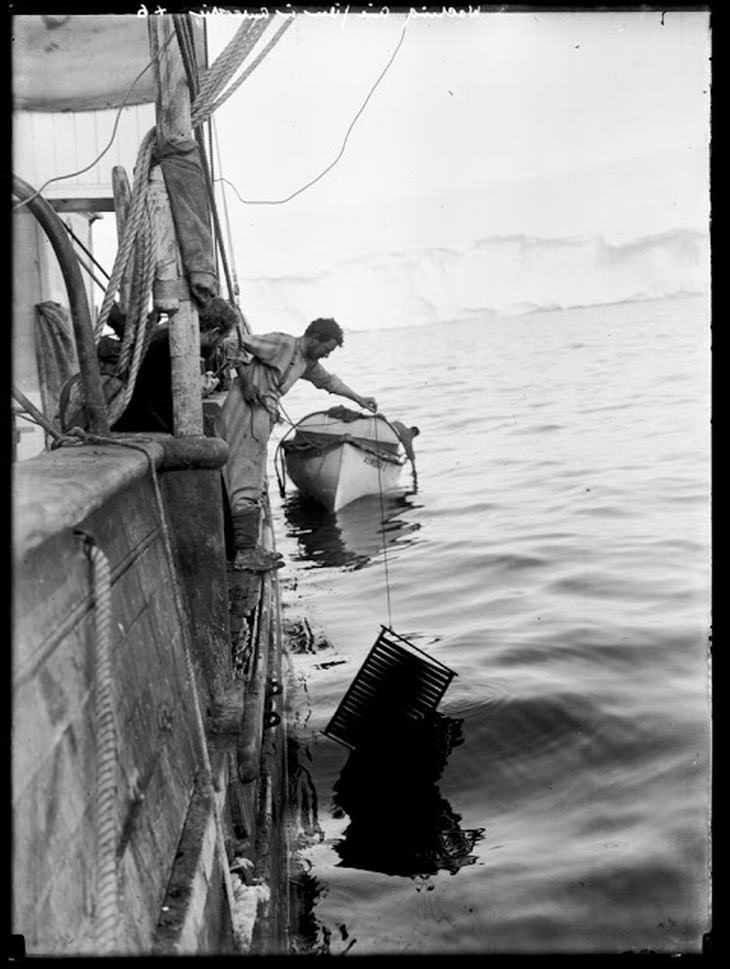 Frank Hurley washing cinematograph film on the "Aurora", circa 1912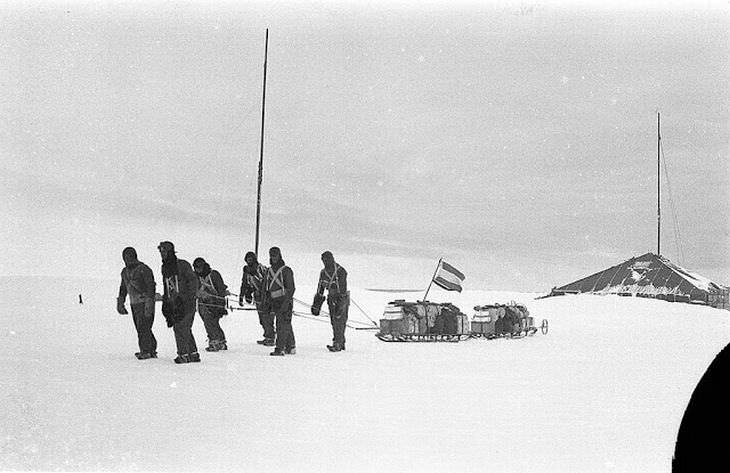 Start of the first Depot Journey; "The Grottoes", circa 1912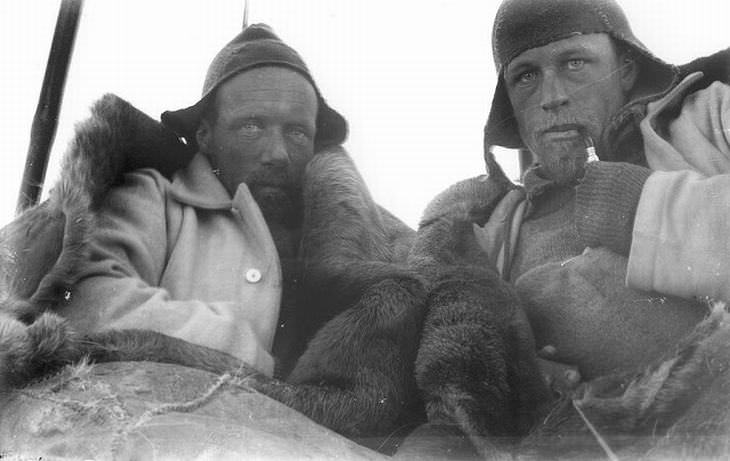 Wild and Watson in sleeping bag tent on sledge journey, circa 1912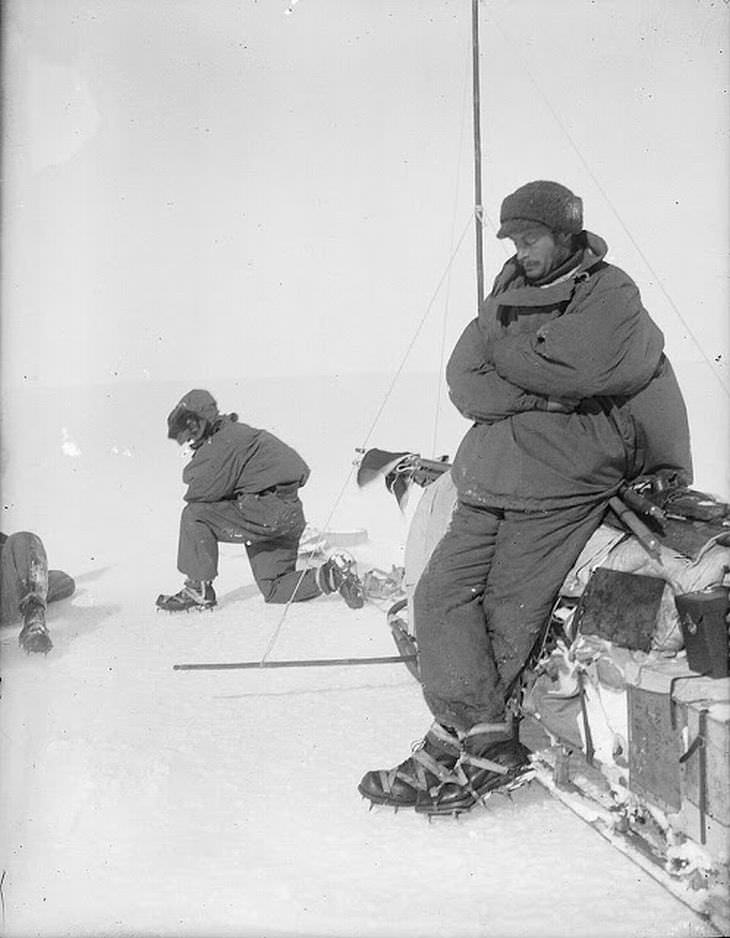 Mawson rests at the side of sledge, outward bound on first sledge journey in Adelie Land, circa 1912
Some 18 of the expedition's 31 men spent the winter of 1912 at Commonwealth Bay, and seven of those, including Mawson, stayed on for the winter of 1913 after a terrible tragedy struck.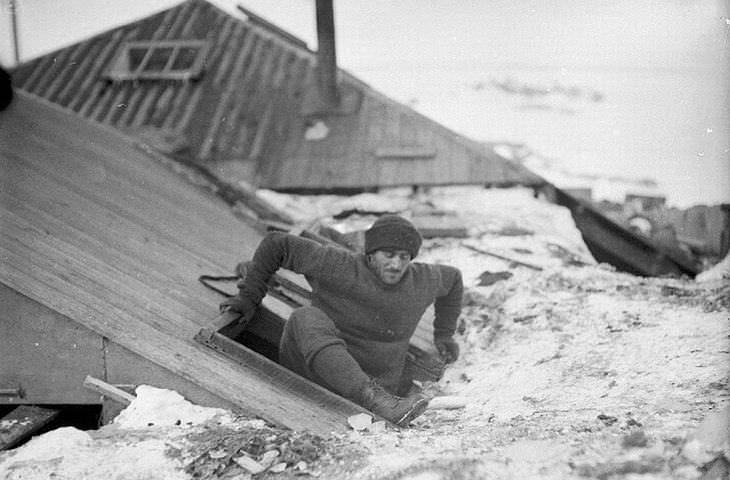 Mertz leaving the hut by the trapdoor on the verandah roof, circa 1912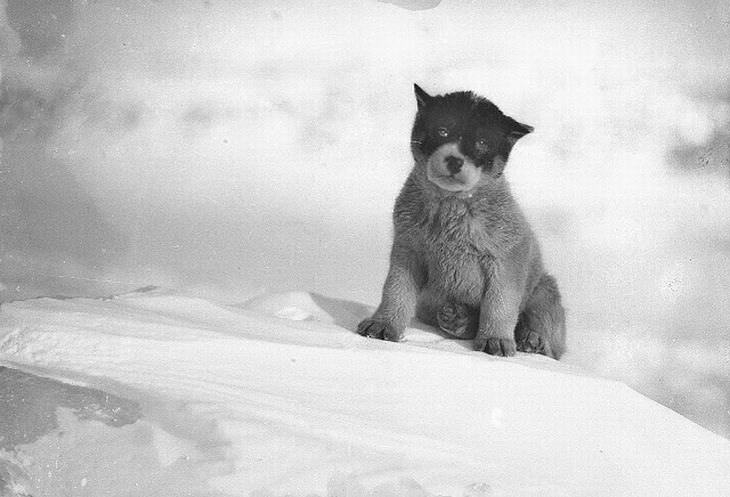 Blizzard, the pup in Antarctica, circa 1912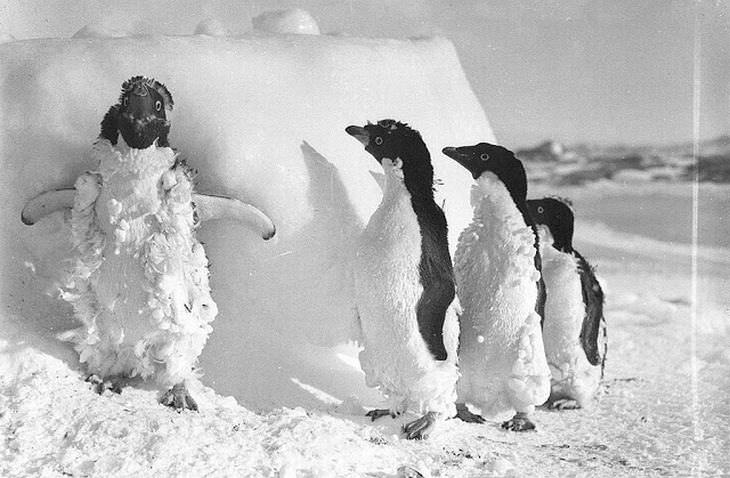 Ice cased Adelie penguins after a blizzard at Cape Denison, circa 1912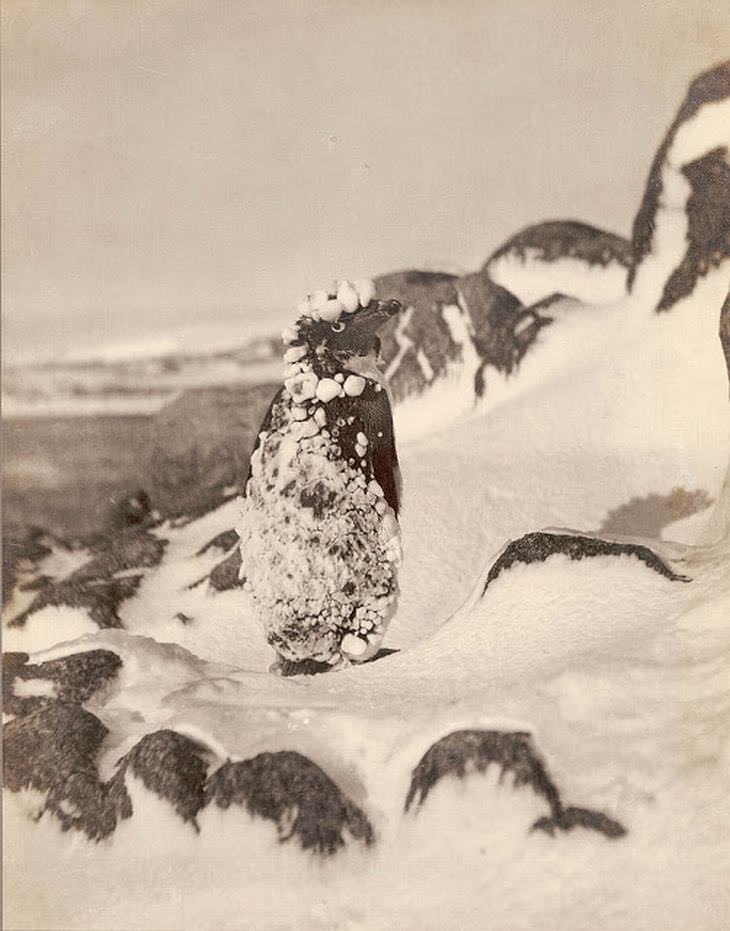 Frozen Adelie, Antarctica, circa 1912
Mawson and two other men, Xavier Mertz and Belgrave Ninnis, set off on a sledging trip to the Antarctican interior in November 1912 to chart previously unexplored territory, but two of the men never made it back to base.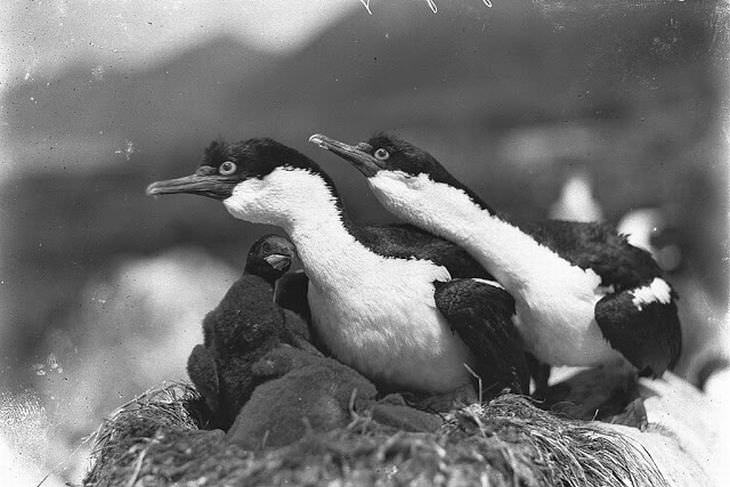 Shags defending nest, Macquarie Island, circa 1912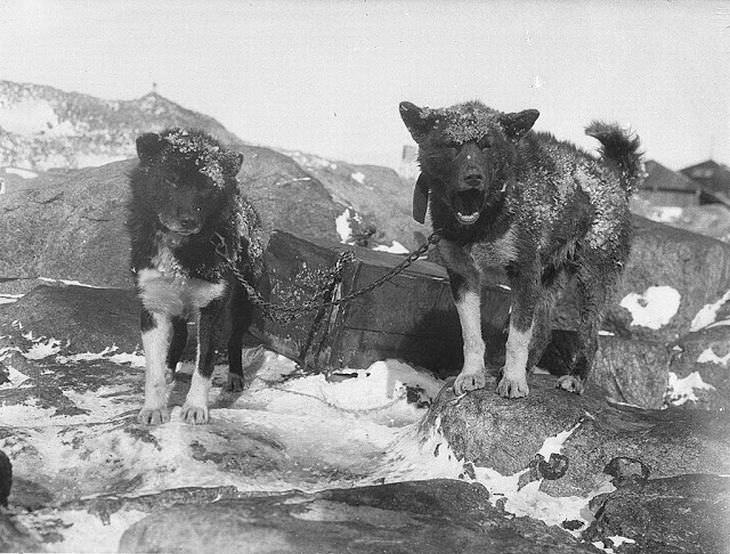 Basilisk and Ginger at Main Base, circa 1912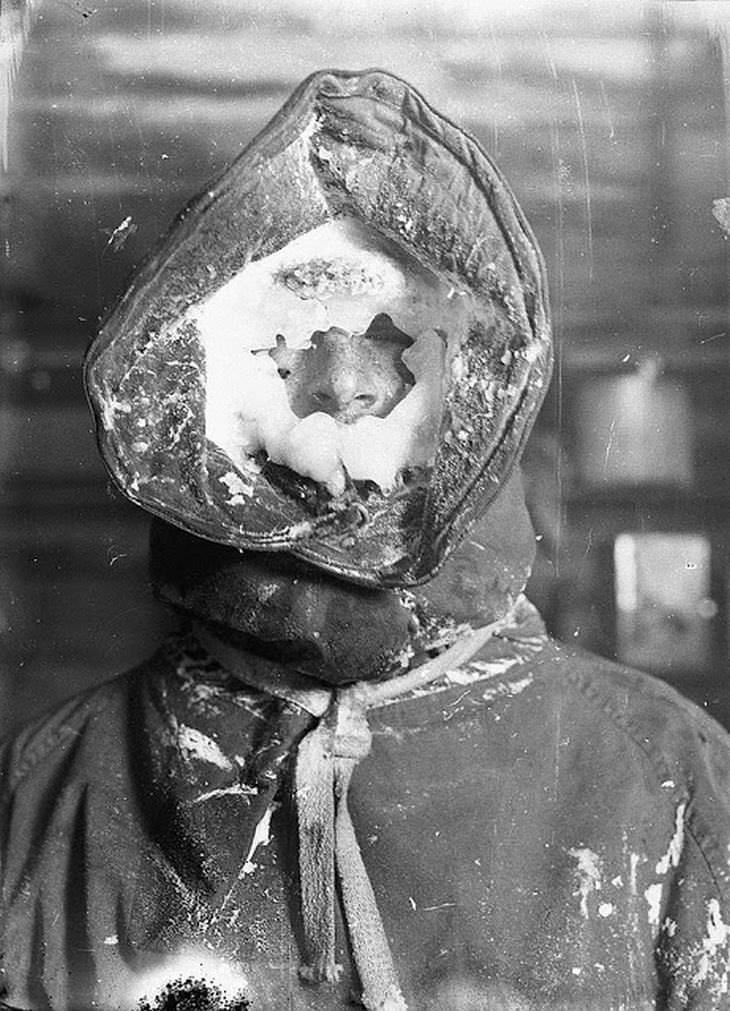 Ice mask, C.T. Madigan, circa 1912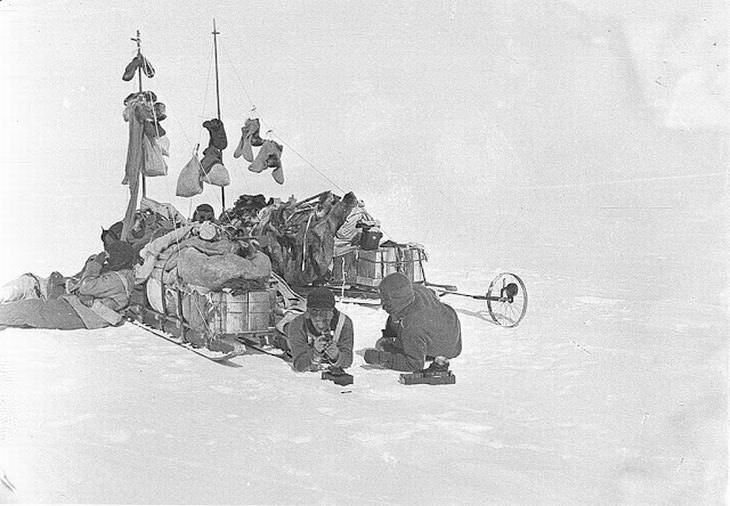 Bob Bage and J. Hunter at 65 miles south
As they traversed the unforgiving terrain, Ninnis was lost when he plummeted down a crevasse, taking a sledge carrying most of the men's supplies with him. Mawson and Mertz had to resort to killing and eating their sledging dogs in order to survive.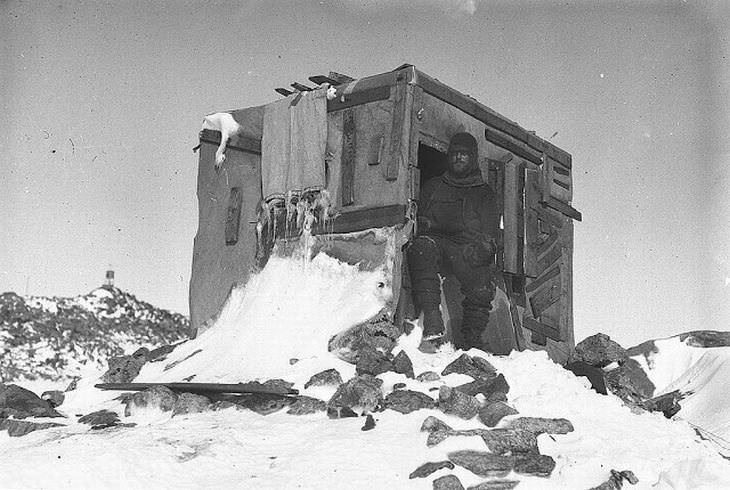 Bage in the entrance to the Astronomic Observatory, Antarctica, 1911-1914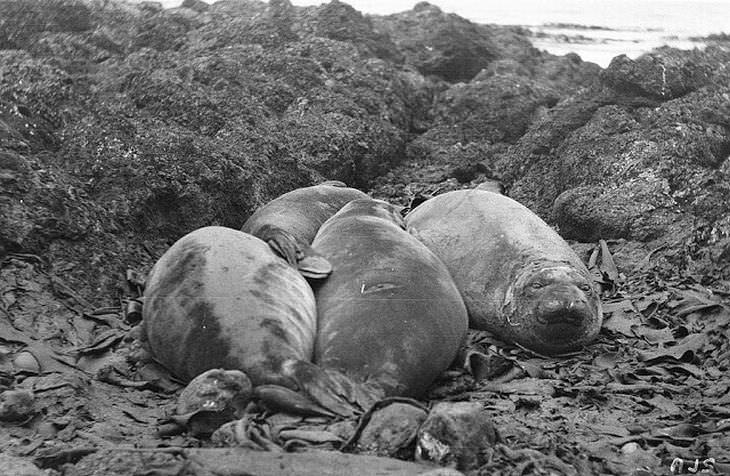 Young sea-elephants on the beach, Macquarie Island, Antarctica, 1911-1914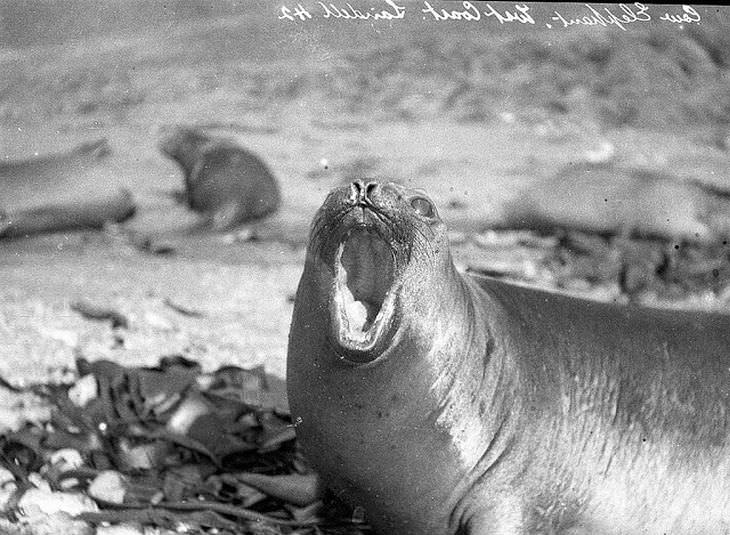 Female sea-elephant, Macquarie island, Antarctica, 1911-1914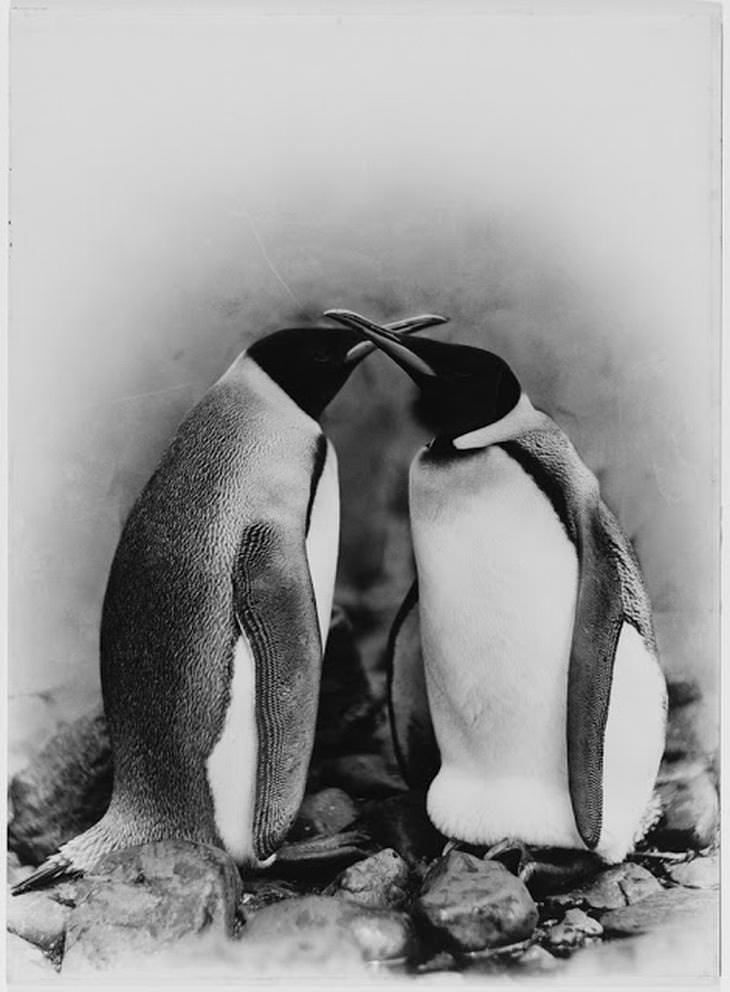 King penguins, Antarctica, 1911-1914
Mertz also perished in the wilderness thanks to a combination of physical exhaustion, starvation and what many believe to be vitamin A toxicity from eating the dogs' livers. Mawson had to travel over 100 miles back to base alone with very little food and having sawn his sled, replete with geological specimens, in half with a penknife.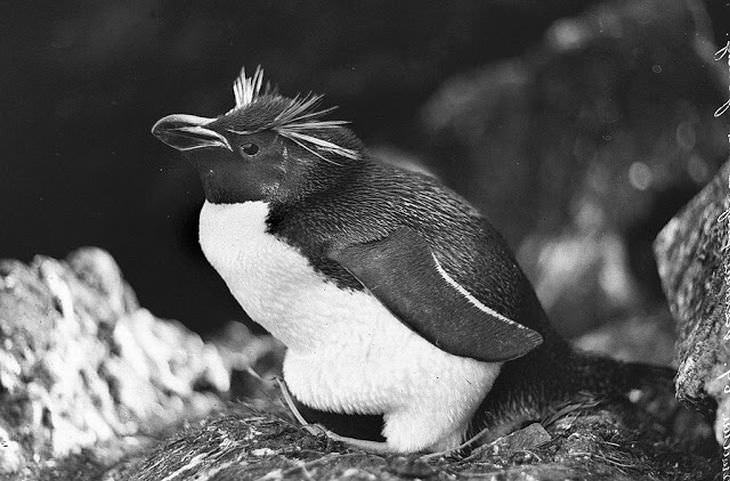 Victoria penguin, Antarctica, 1911-1914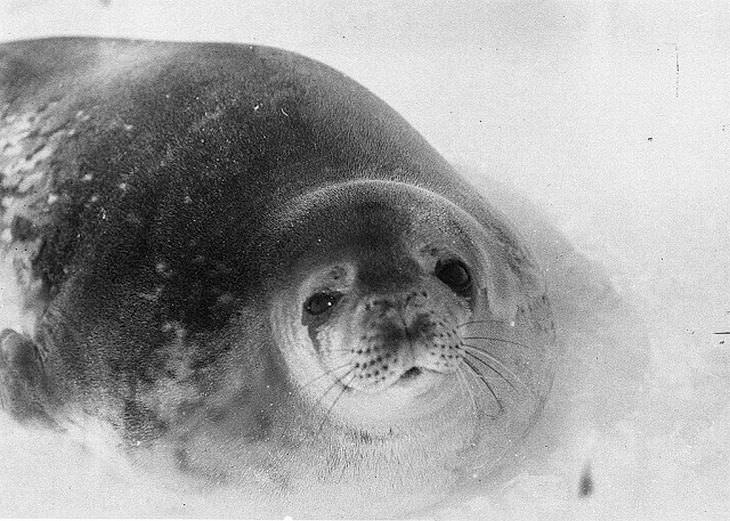 Weddell seal, Shackleton Ice Shelf, Antarctica, 1911-1914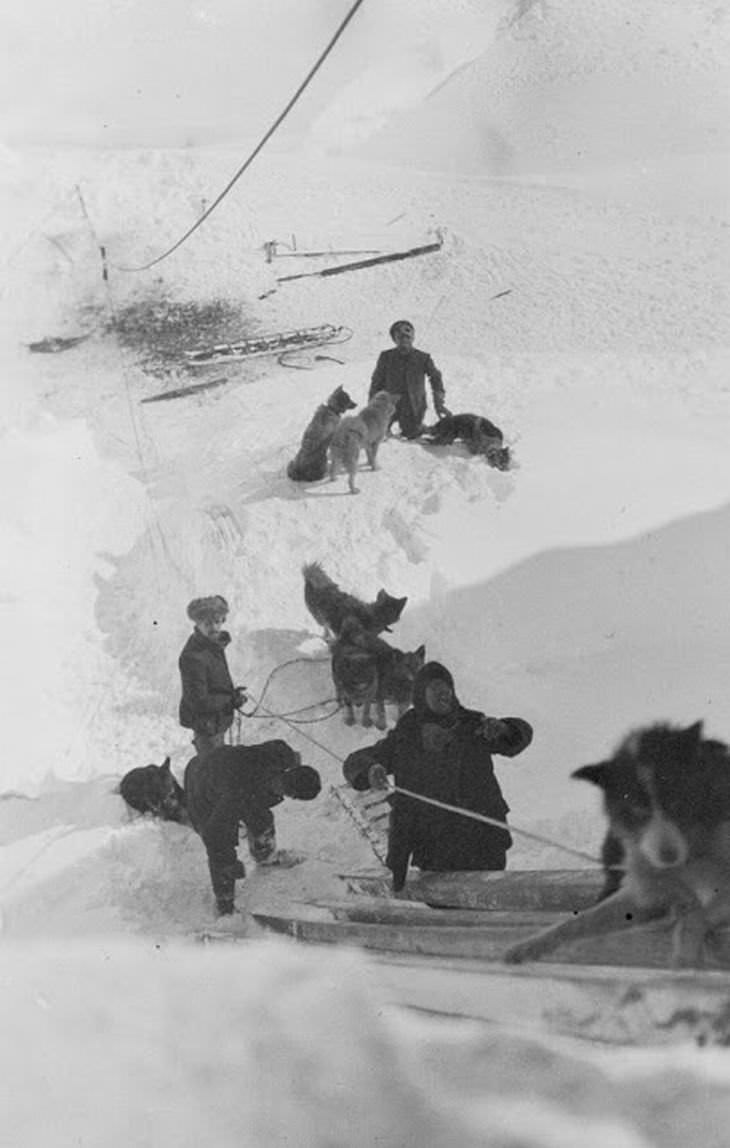 Unloading dogs at Western Base, February 1912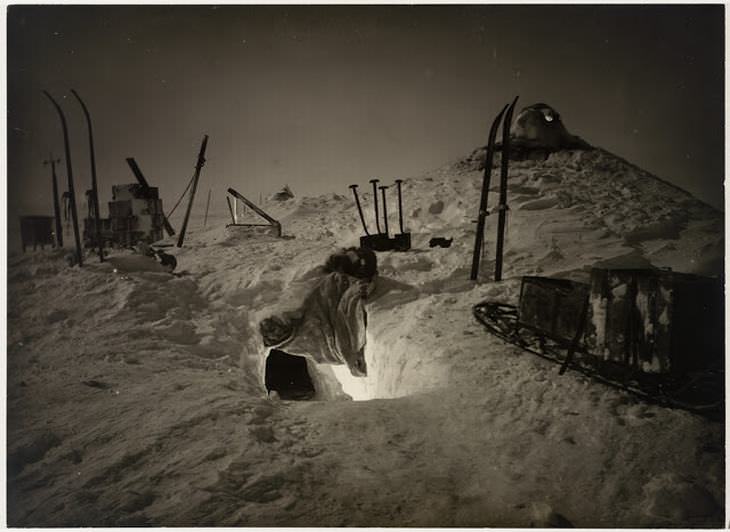 Winter quarters, Queen Mary Land winter, 1911-1914
He arrived back at Main Base on February 8th, 1913, just hours after most of the expedition's members had left for home on Aurora. Luckily, six volunteers stayed behind to search for Mawson and the other missing men. They ended up staying for another year.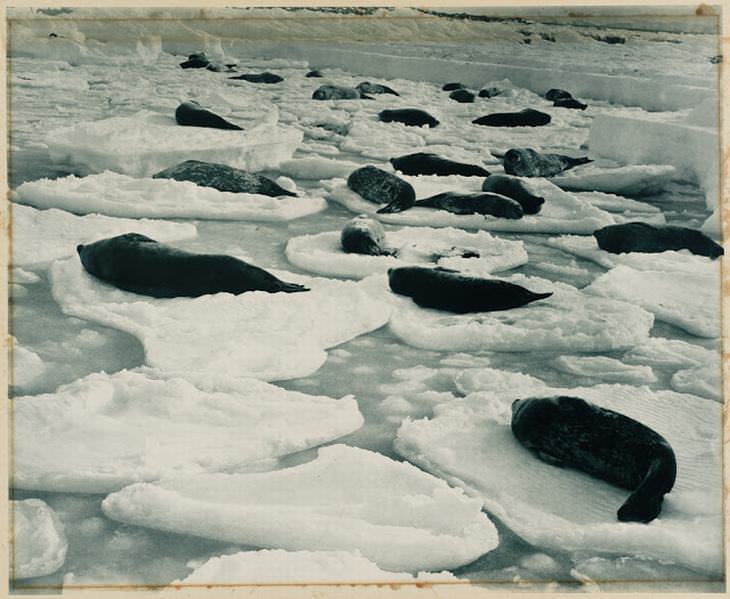 A dreamy Venice in seal-land, 1911-1914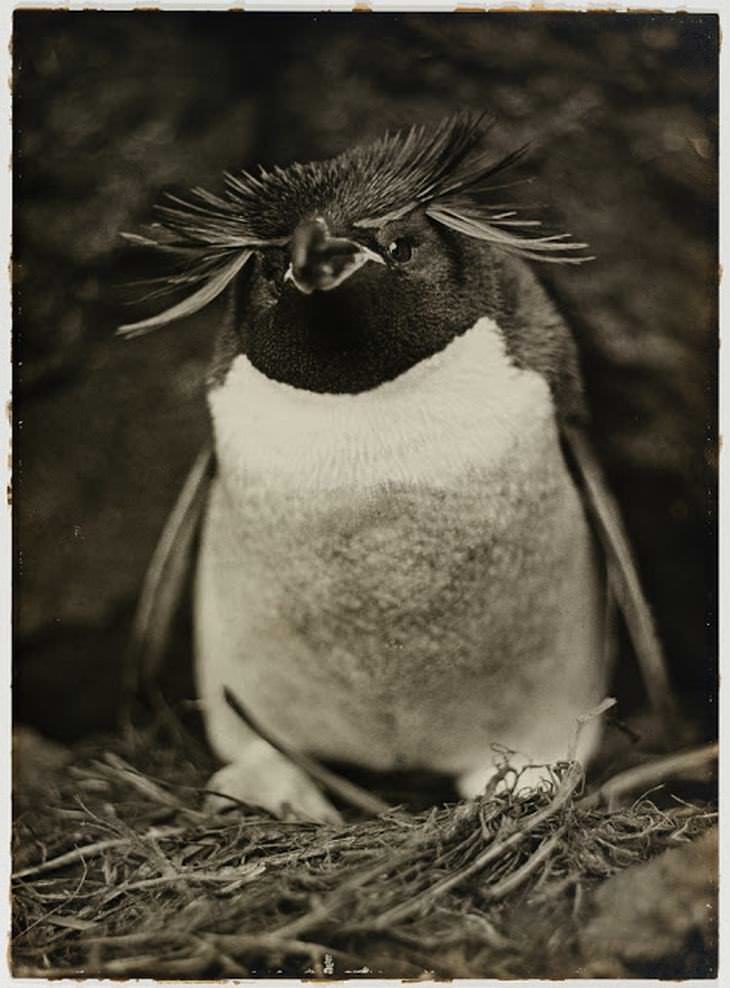 Sclater penguin, 1911-1912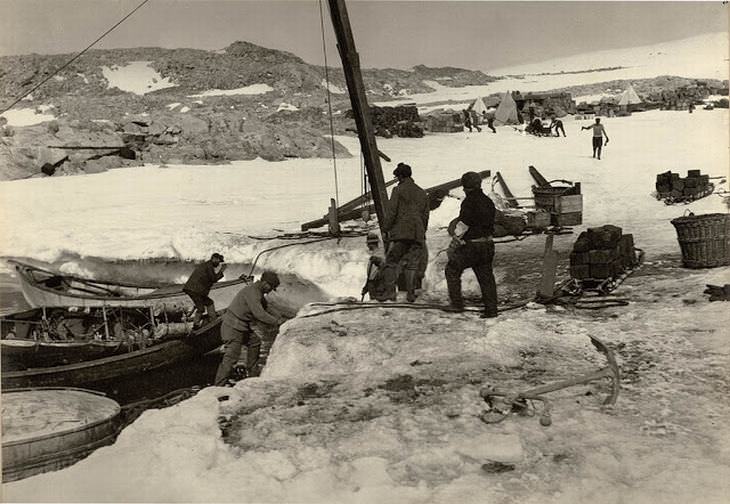 Unloading supplies at Cape Denison, 1911-1914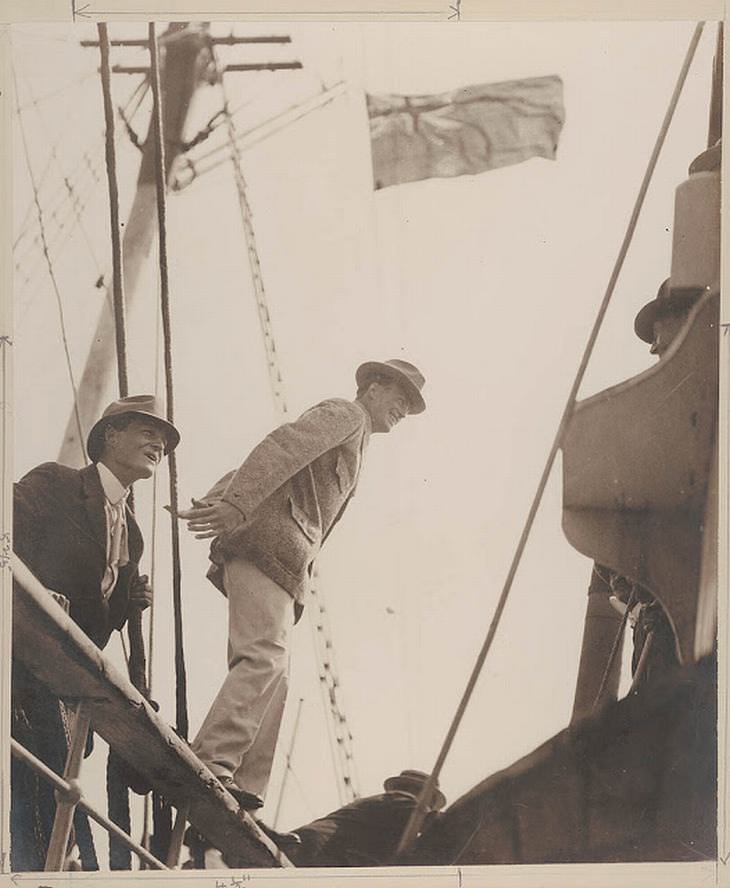 Madigan at the rail and Mawson stepping from the rail of the Aurora, 1911-1914
Mawson wrote about his harrowing experience in his book, Home of the Blizzard, and received a knighthood for his achievements. His exploration efforts contributed more geographical knowledge of Antarctica than any other undertaken during the Heroic Age.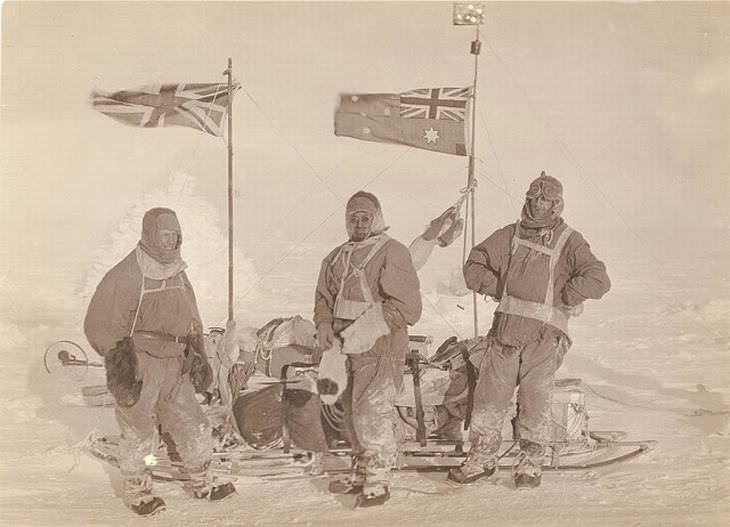 In full sledging gear on the plateau, 1911-1914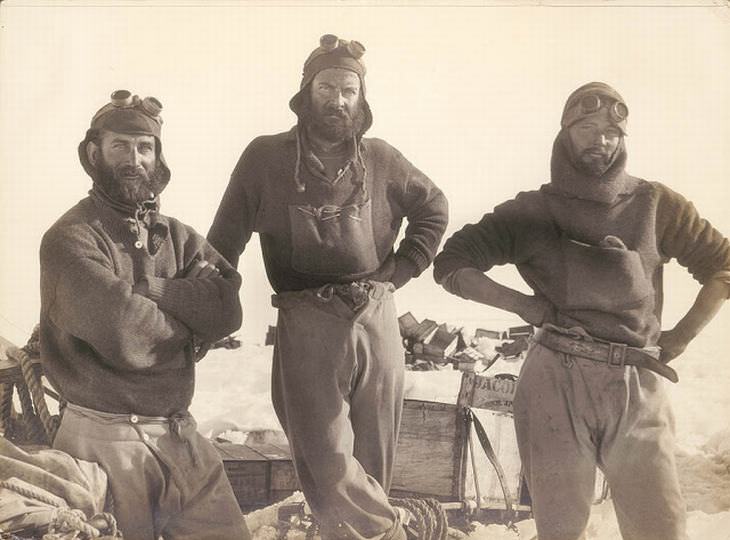 Photograph from the Expedition [group portrait], 1911-1914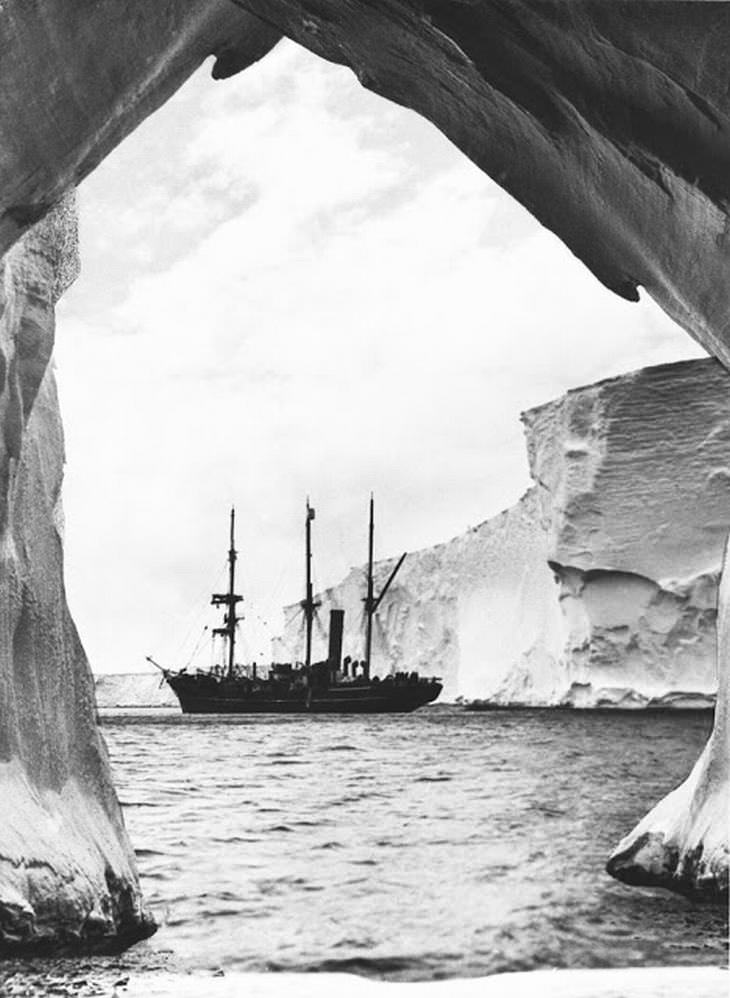 The Aurora seen from within a cavern of the Mertz Glacier Tongue, Commonwealth Bay, Dec. 1913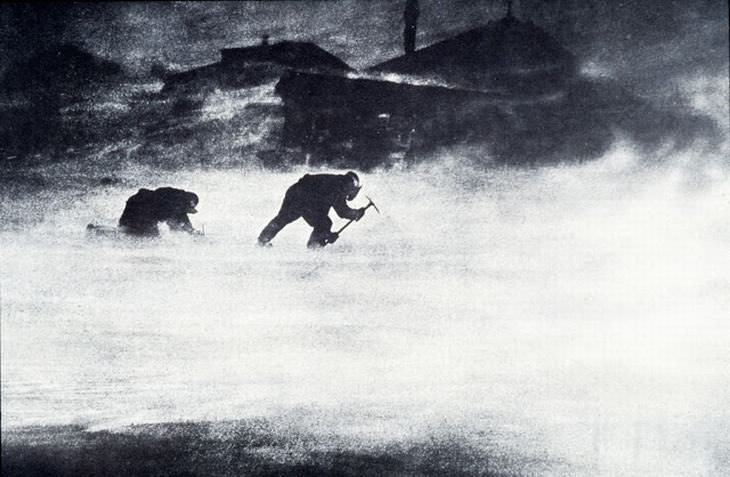 Cape Denison during a blizzard, crampons had to be worn on boots and ice-axes used, even so, progress was very difficult and could be perilous.