1. The ancient city of Genova, Italy - 1875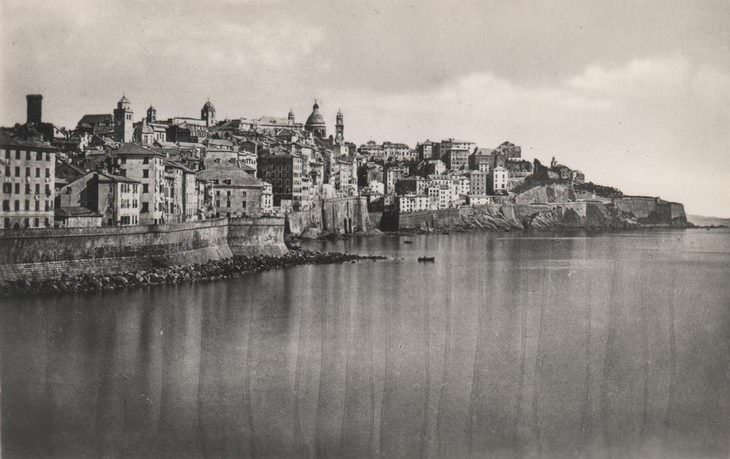 2. A French woman attaching flowers to uniforms of British-Indian army soldiers who assisted the fighting in France - 1916.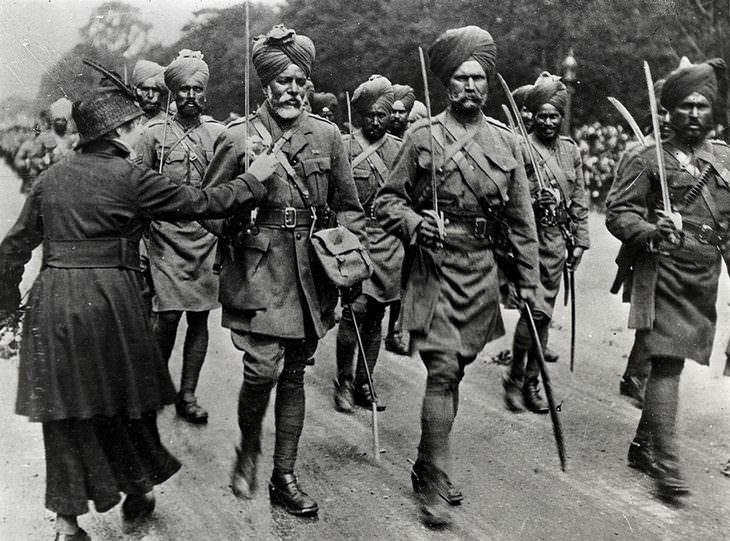 3. The first stages of sculpting the head of President Abraham Lincoln on Mount Rushmore - 1927.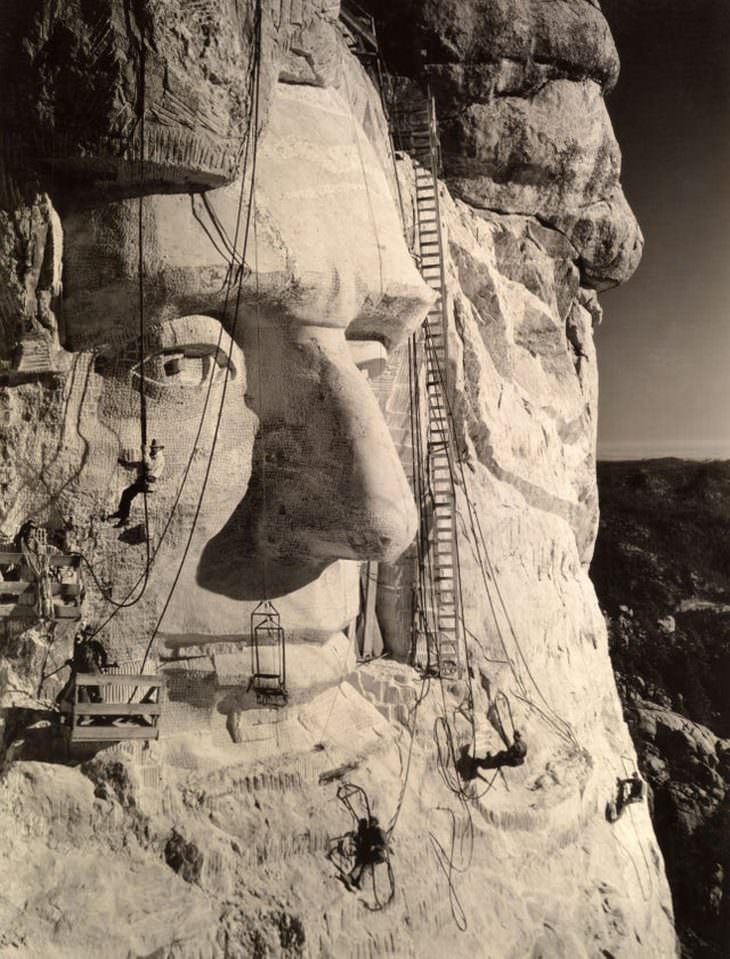 4. The 71-year-old Serbian king, Peter I, crosses the River Drin during the withdrawal of the Serbian army during World War I - December 1915.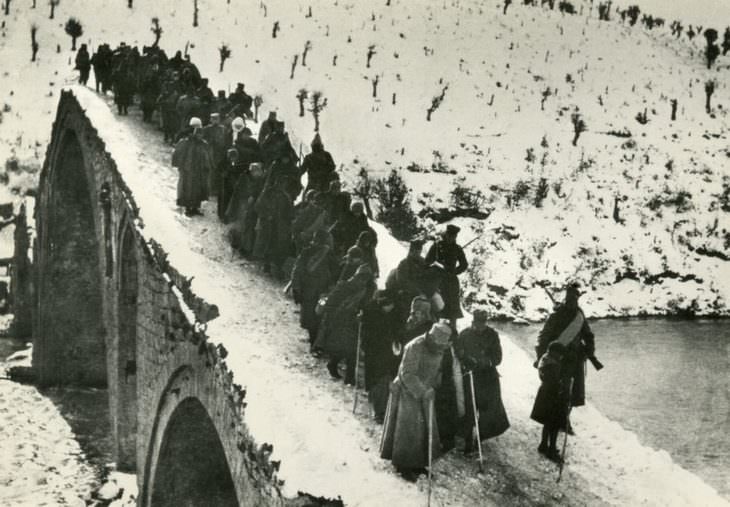 5. Over 100,000 German prisoners of war in a temporary prison camp set up on the Western Front - May 1945.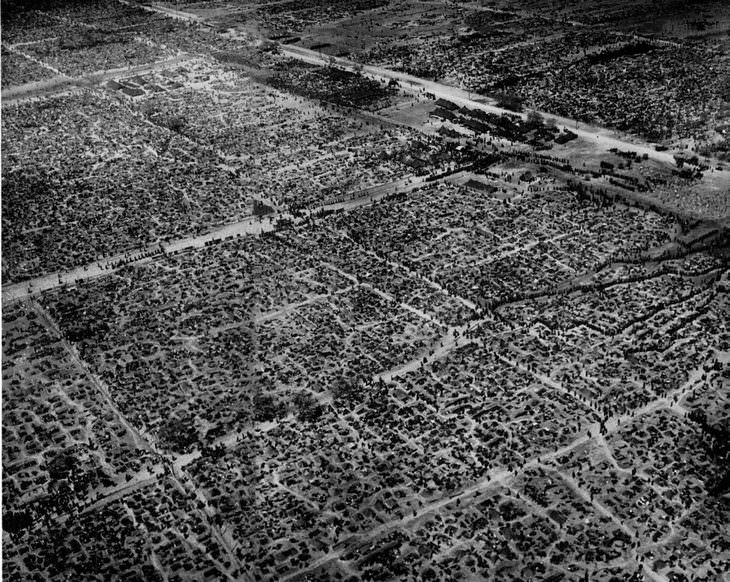 6. First Lady Betty Ford, wife of U.S. President Gerald Ford, dresses with her assistant a skeleton figure on the president's chair in his second-floor White House study - October 30, 1974.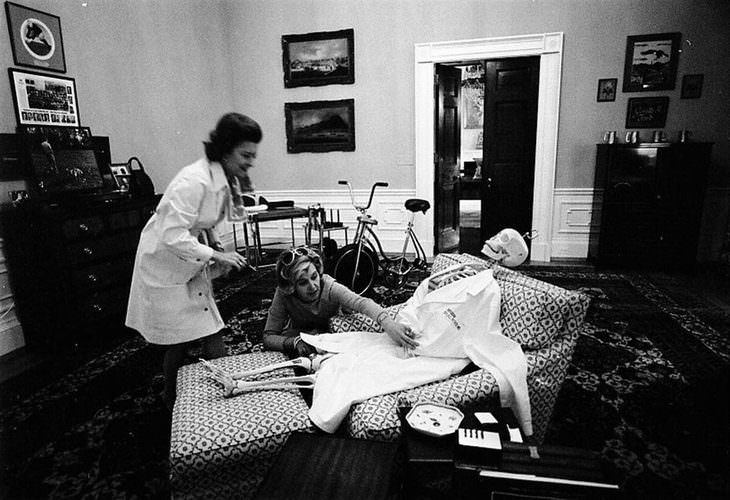 7. Rabindranath Tagore, an Indian poet, and philosopher who was the first Asian to receive the Nobel Prize for Literature, alongside renowned scientist Albert Einstein who won the Nobel Prize in Physics, at Einstein's home in Germany - July 1930.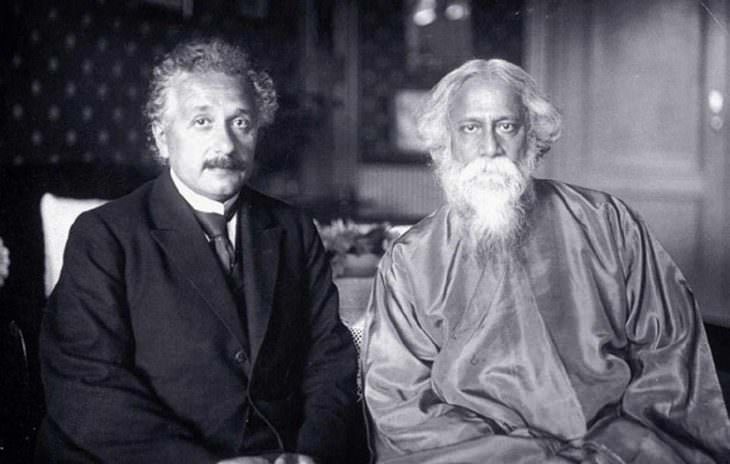 8. Lieutenant General Japanese Torshiro Kawaba reaches out for a handshake, which is refused by Colonel Sidney Mashbir. This meeting was held at Kawaba's visit to Manila in preparation for the Japanese surrender ceremony at the end of World War II. The two people in the picture knew each other before the war - August 1945.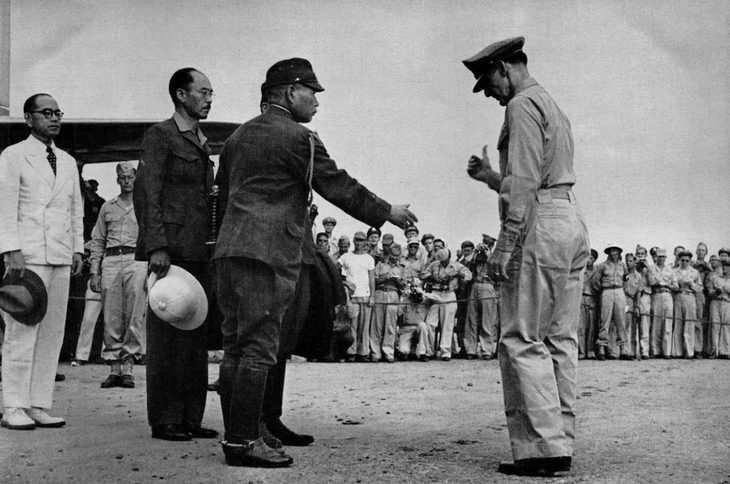 9. The room in which the Russian Tsar Nicholas II and his family were executed by the Bolsheviks in Yekaterinburg, Russia - 1917.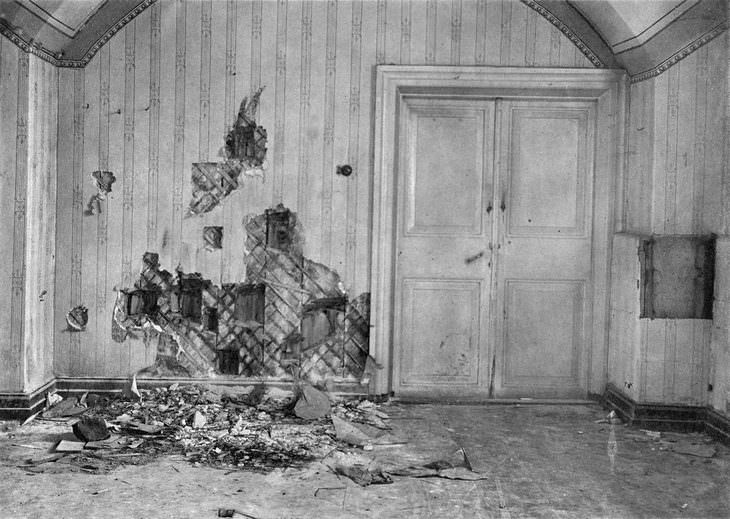 10. A Serbian soldier and his father who came to visit him at the front of the war in Belgrade - 1914.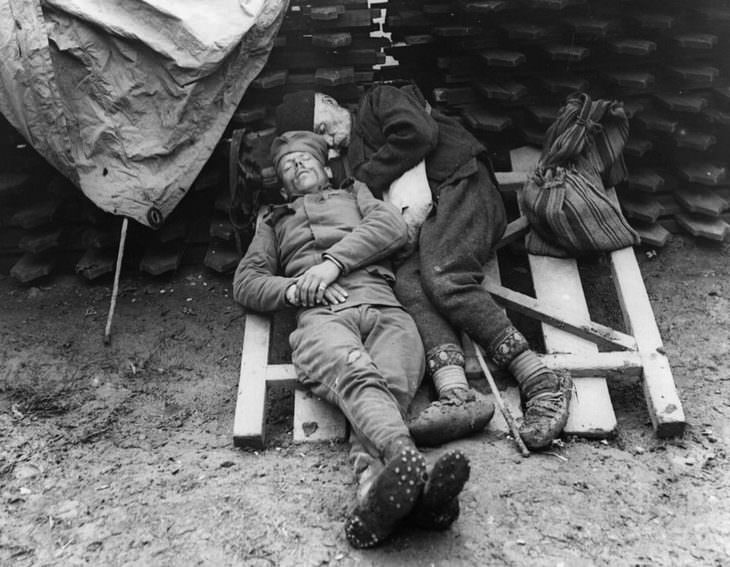 11. Over 7,000 sacks of gold and silver that the Nazis stole from civilians in an underground safe - 1945.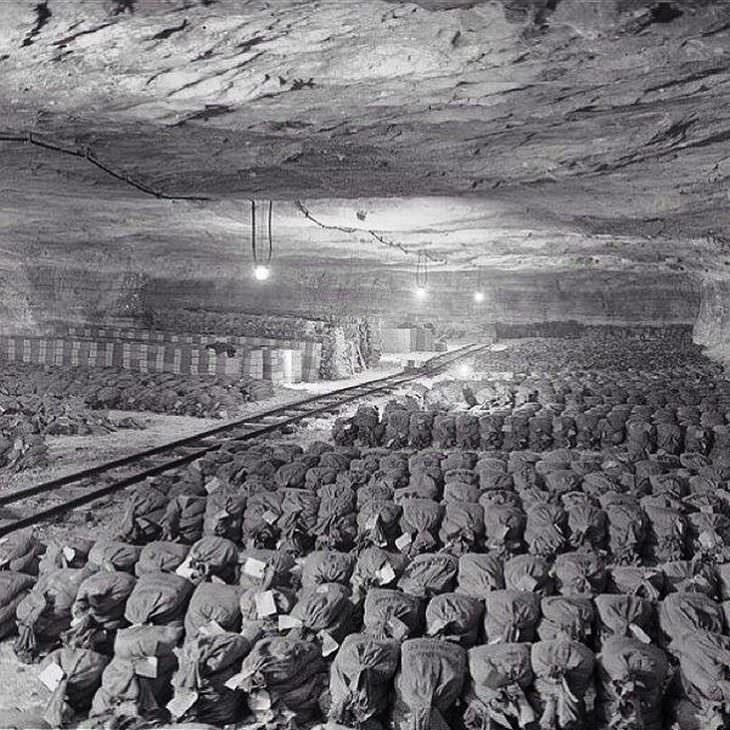 12. A bagpipe player comes out of hiding first and leads the soldiers into battle - 1910.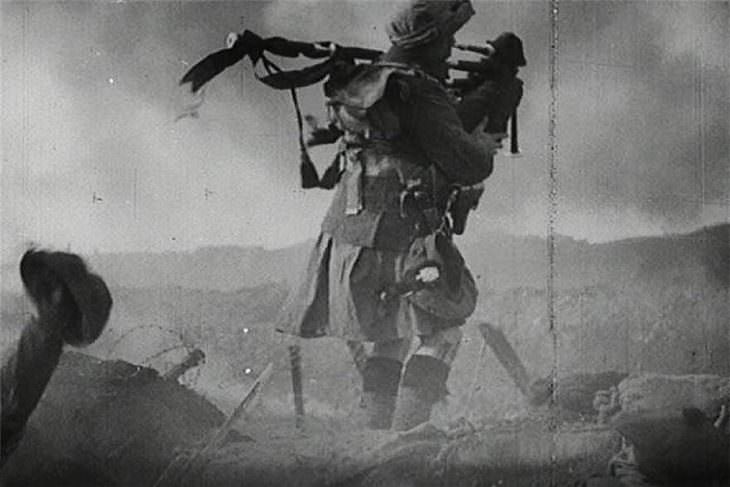 13. An Austrian soldier looks at the ruins of the canvas hall, from one of the largest commercial buildings built in the Middle Ages, in Eper, Belgium - September 3, 1917.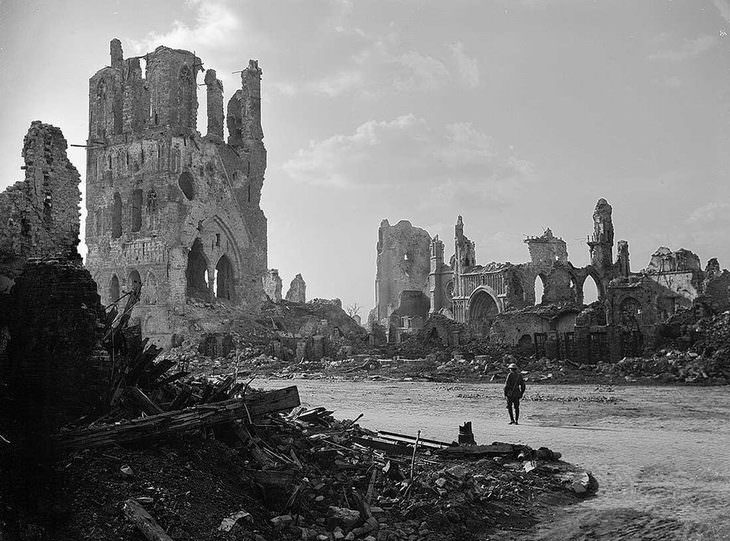 14. Police disguised as athletes, preparing to attack the terrorists who took Israeli athletes hostage at the Munich Olympics - September 1972.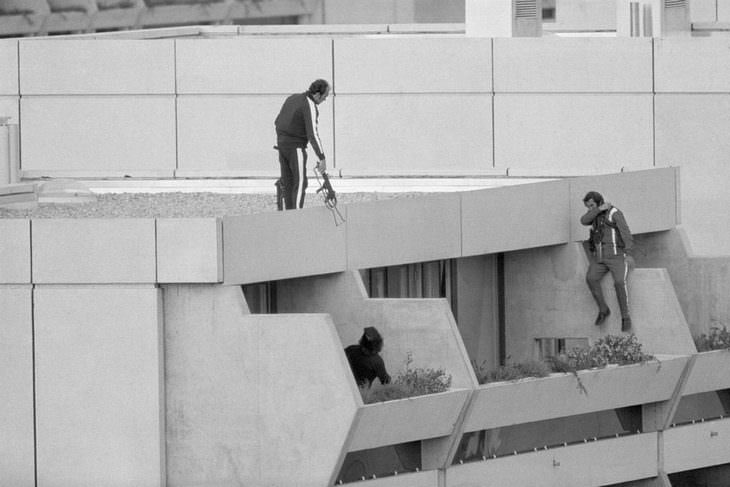 15. The first photo ever taken, or at least the oldest surviving to date. Its name is "View from the Window in Grass (France)" - 1826 or 1827.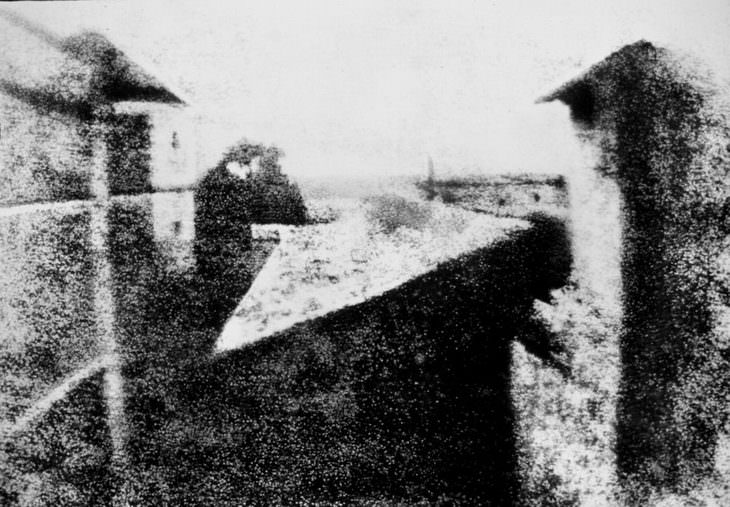 Image source:
kickassfacts.com